Staying in the middle of a long road because your battery has been discharged is something that can happen to all of us. No matter how prepared you are, your car can give you an unpleasant surprise in a place in the middle of nowhere.  The United States has long roads surrounded by miles of nothing, and we're sure you don't want your battery to discharge in such a place in the middle of the night.
And much less if you urgently get to a place quickly, and for this, Walmart proposes an economic solution, which will save you dislikes and bad surprises on the road. Or even in front of your house when you must leave in a short time, with this car starter that we show you in Look At The Square (LATSQ) you will always be prepared.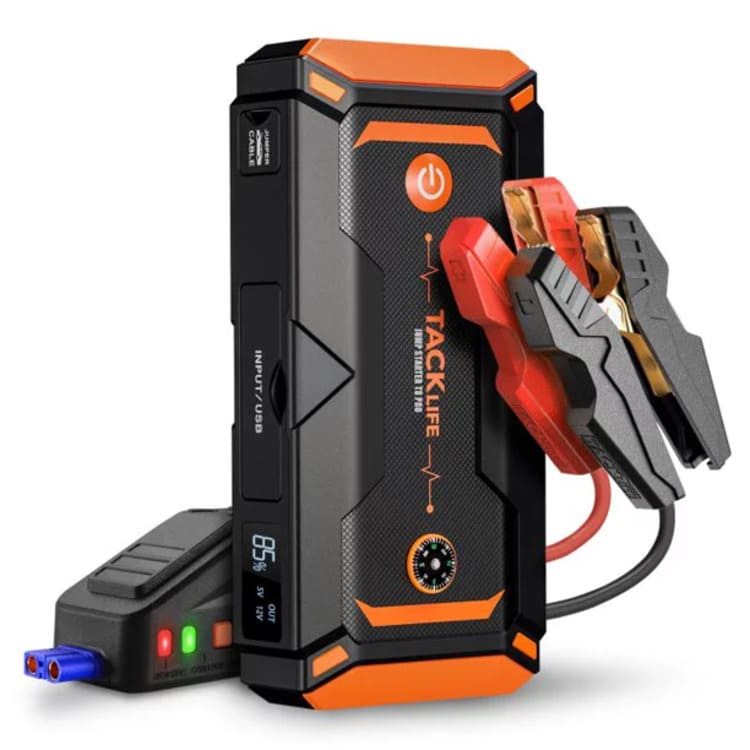 Walmart Tacklife T8 Pro
It is a car starter of compact size and modern design of orange color, but it is also available in a green tone. This device has a waterproof housing, to adapt to any type of situation. In addition, it has an LCD screen for ease of use. In this way, you can start your car in a matter of seconds.
Walmart's Tacklife T8 Pro model works in cars with 12V starter error batteries. In addition, it serves as a portable power bank for any device with USB input.  Therefore, it is a product that you can use even when you are inside the house and not only in the car. Being dustproof, it will not degrade when you have it saved.
Without a doubt, it is an excellent tool that will serve you at all times. The main features of the Tacklife T8 Pro, have been the following.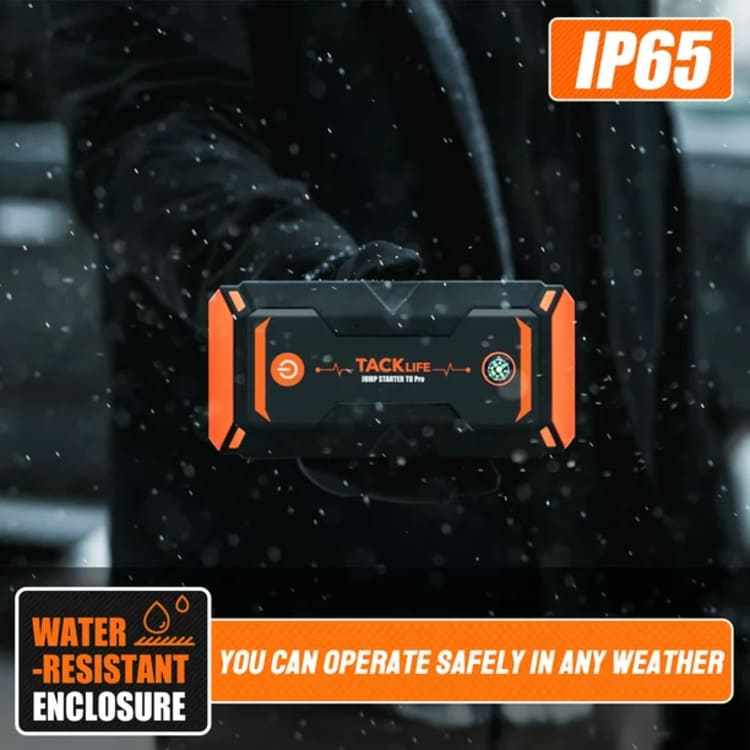 Latest model of car battery charger from Walmart
It should be noted that Walmart's Tacklife T8 Pro model is the latest version of these car starters. Therefore, it works with high performance and stably. It has a current peak of 1200 A and you can start it up to 30 times on a single charge. Besides, the charging period required is quite short, only 4.5 hours.
Quality design
It is a product that not only stands out for its capacity, but for the housing it has. This is robust in texture and has resistance to both water and dust. Apart from this, it has a splendid rubber layer that protects the surface from scratches or other types of damage. So, you can use it without worries at all times, where it becomes easier.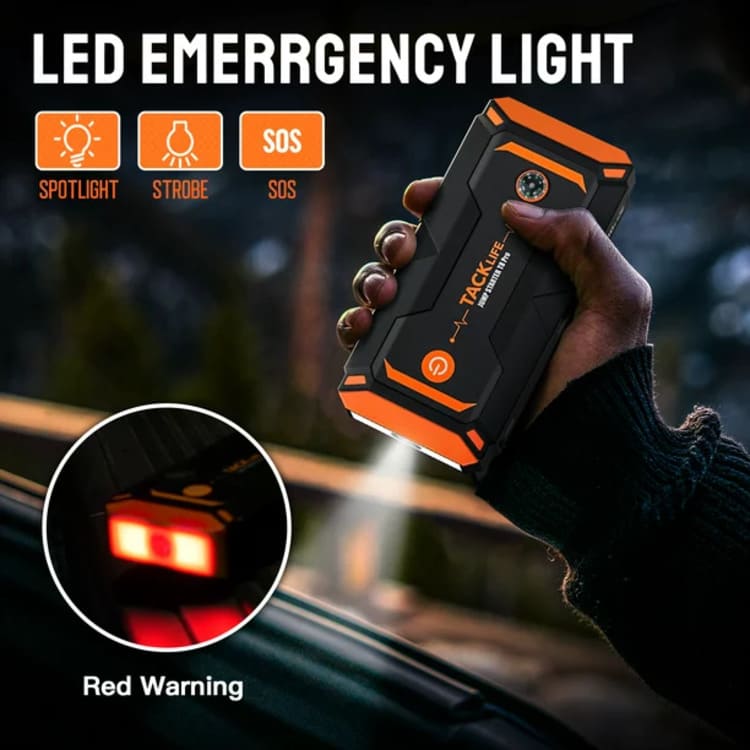 Loading speed
As we mentioned before, this is a product that works as a power bank to charge the phone or other devices. In fact, it has a capacity of 18000 mAh, through the dual USB ports it has. As a result, you can recharge the mobile battery quickly and efficiently, without any danger of overcharging in the process.
Walmart Multifunctional Battery Charger
This product has a wide range of built-in functions and features that enhance your performance. It has an audible hum and flashing lights indicating a malfunction. In addition, it has an SOS signal, strobe, compass, and red emergency light.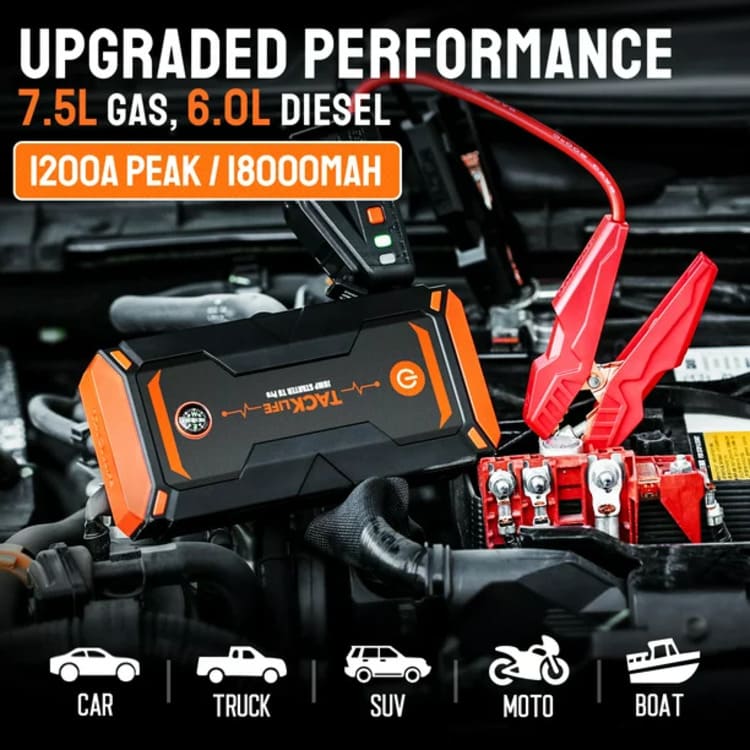 Walmart Tacklife T8 Pro Price
Currently, this model of Walmart car starter is available at a discounted price. It used to cost $69.99, but now you can buy it for as little as $39.99. The extended warranty period for this product is 24 months. It should be noted that Walmart has different payment methods and shipping insured at the doors of your home.