The Hoverboard 1 Turbo is one of Walmart's most versatile and ergonomic products, with reviews on the web that ensure that you will fall in love with it as soon as you have it at home. Simply put, it's a fun, original and modifiable way to transport yourself wherever you want in relatively short distances.
And more than a simple Hover like those of Amazon or Best Buy, in Look At The Square (LATSQ) we have been struck by its changeable design. If you've grown tired of standing, its chair-shaped version will continue to take you wherever you want. And from the brand's web portal, this product reaches all corners of the United States, becoming a success especially among teenagers.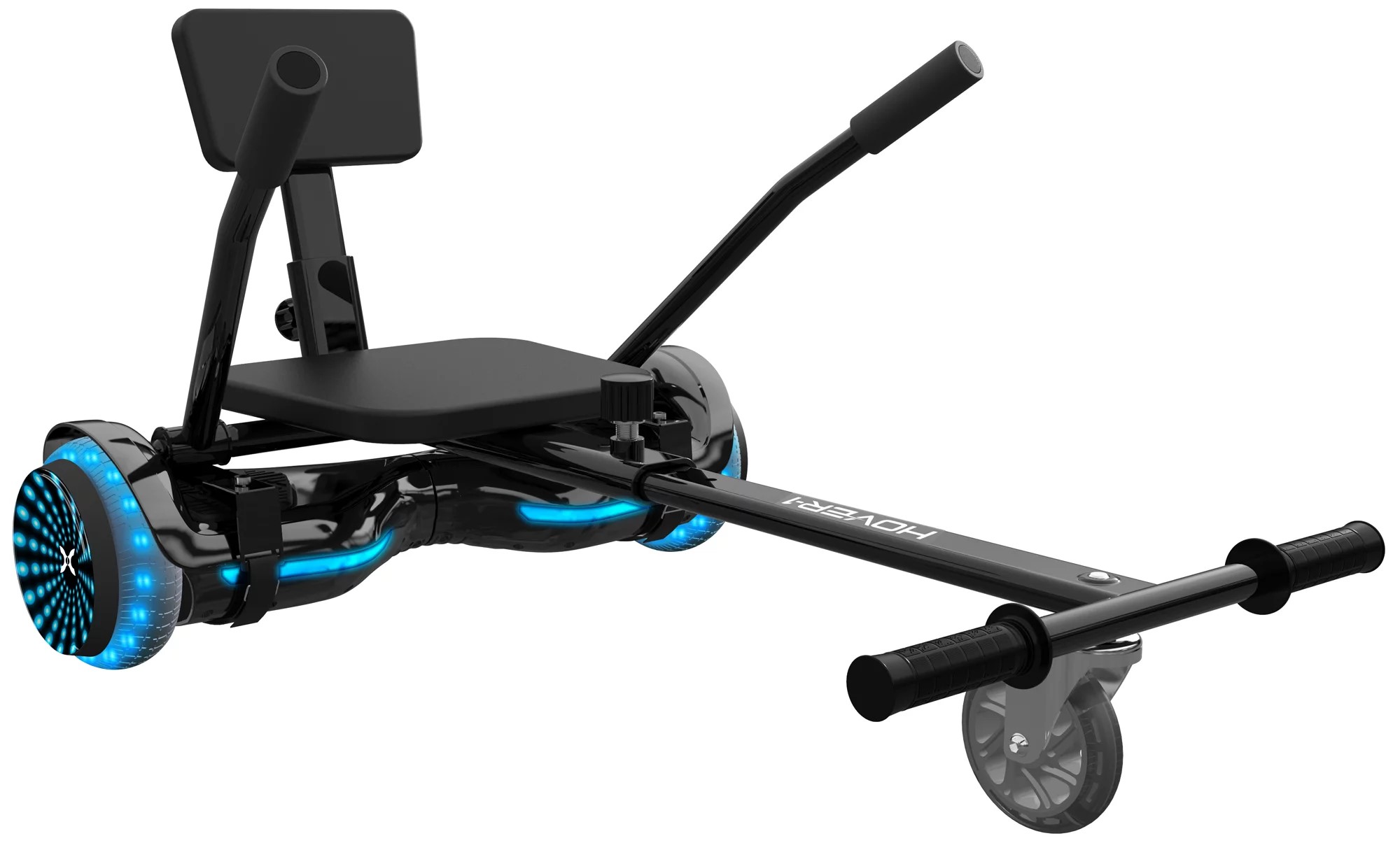 Walmart Hoverboard 1 Turbo
This is a Hoverboard model that comes with a Hover Kart included in the purchase, so you have more options when using it. This is a futuristic method of transportation, not only for the design it has, but also for its splendid operation. You can use it both inside and outside the home, for its ability to adapt to different surfaces.
Walmart's Hover-1 Turbo model  is easy to use and has ergonomic controls so you don't feel uncomfortable driving. The vast majority of the features it has are adjustable, so you can customize the product to your personal preferences. In this way, you can cover all the needs you have with respect to the means of transport.
It is important to note that this is not a product to replace your usual vehicle, since it has a lower power. However, Walmart's Hover-1 Turbo model will be very useful in multiple situations. Learn about all its basic features in this guide.
The most attractive of the Hoverboard 1 Turbo from Walmart
Beyond its very original design, we must highlight the best features that make this Walmart product an option that you cannot overlook. Because when it comes to transportation, functionality is worth more than style.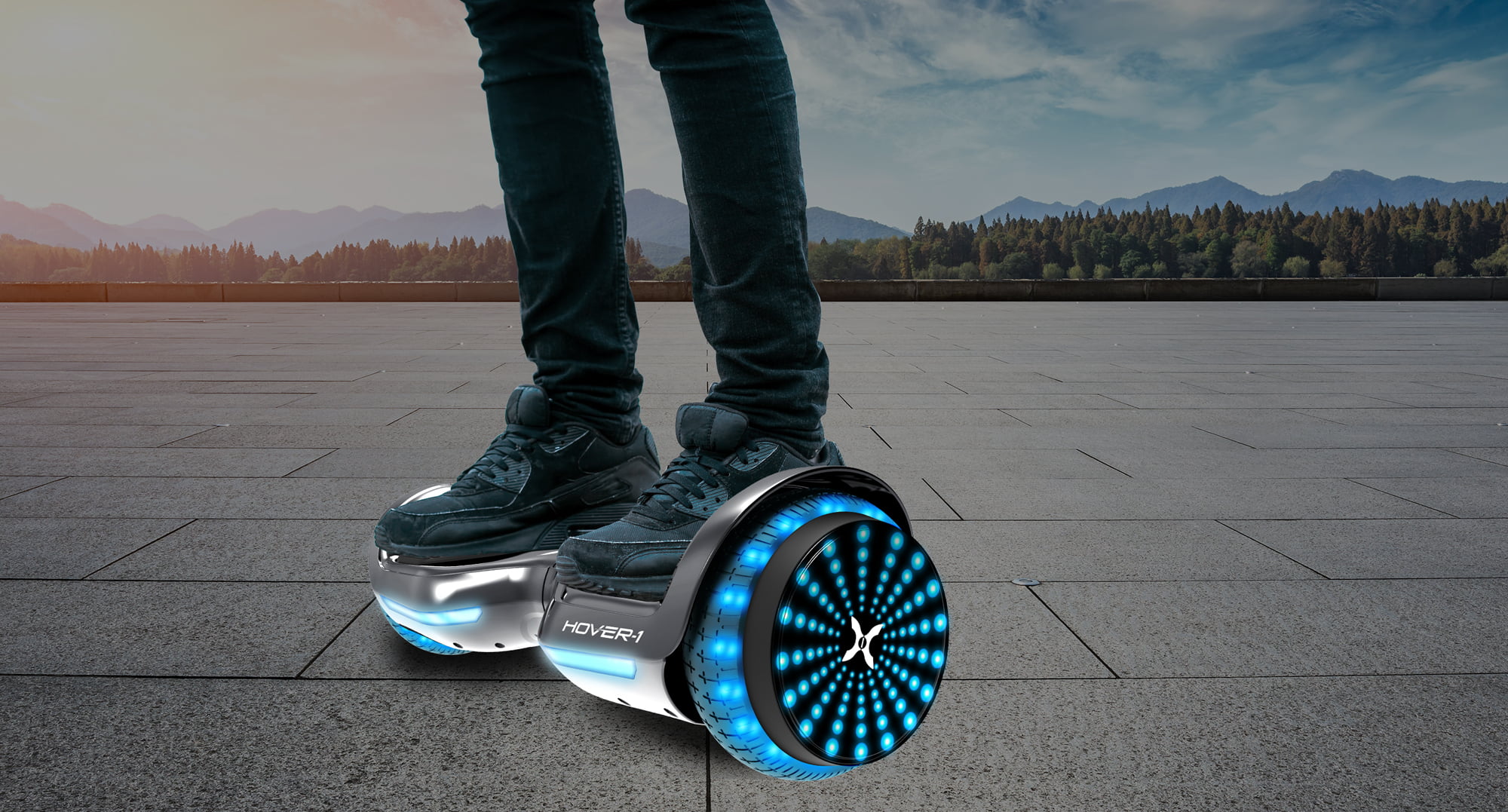 Incredibly easy to use
As we already mentioned, Walmart's Hover-1 Turbo model is an easy-to-use product, so the risk of accidents is minimal. The reason for this is the way in which it is structured. The rear wheels have manual controls so you have greater freedom of movement, in addition, the length of the frame adjusts to your preferences.
It is also important to note that this product has a fixing system that connects to the Hoverboard. Therefore, it comes with all the necessary tools to optimize the way you drive. As a result, you will be able to master the handling of the equipment in a short time.
Fun driving with this Hoover
The composition of this product makes the driving experience quite entertaining, so that you have fun at all times. Especially, because the tires change color automatically, with the integrated LED lights that it has. In addition, it is a product with 2 motors of 200 W that can travel at a maximum speed of 7 MPH.
Specifications
Max Speed: 7 MPH.
Max Weight: 220 lbs.
Max Distance: 6 Miles.
5-inch Solid Wheels.
Compatible with most Hoverboards with 6" and 8.5″ tires.
Measurement
It is important to note that this product supports a maximum weight of 220 pounds, thanks to the dimensions it has. These have been the following:
Length: 8.00 inches.
Width: 27.00 inches.
Height: 26.50 inches.
Weight: 32.40 lbs.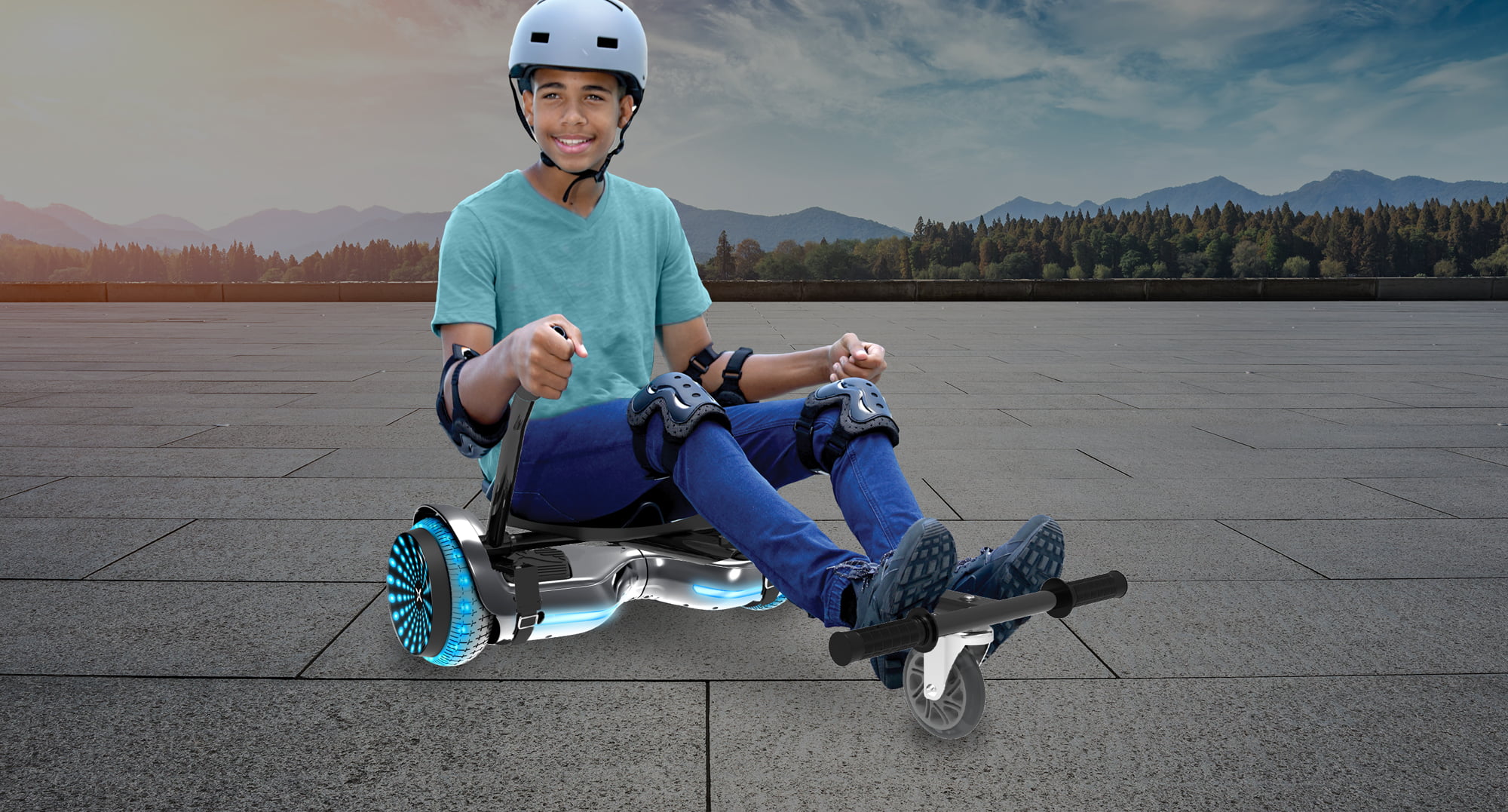 Walmart Hover-1 Turbo Price
Despite being a product of high quality and excellent performance, Walmart has it available for an economical price. Within their website, you can buy this means of transport for a cost of $148.00 or $14 per month with Affirm. For an additional cost, you can buy it with a 2-year or 3-year warranty coverage.