Summer is approaching and what everyone is looking for at this time is comfort and the greatest possible ease for your day to day. Thanks to Skechers this will not be difficult at all, because their sneakers without laces are ideal for your feet are fashionable without much effort.
Before delving further into this product, it is important to know that when you know its features and put your foot in them, these shoes that brings Skechers will be your great allies for the summer and you will find it very difficult to find comfort in other footwear.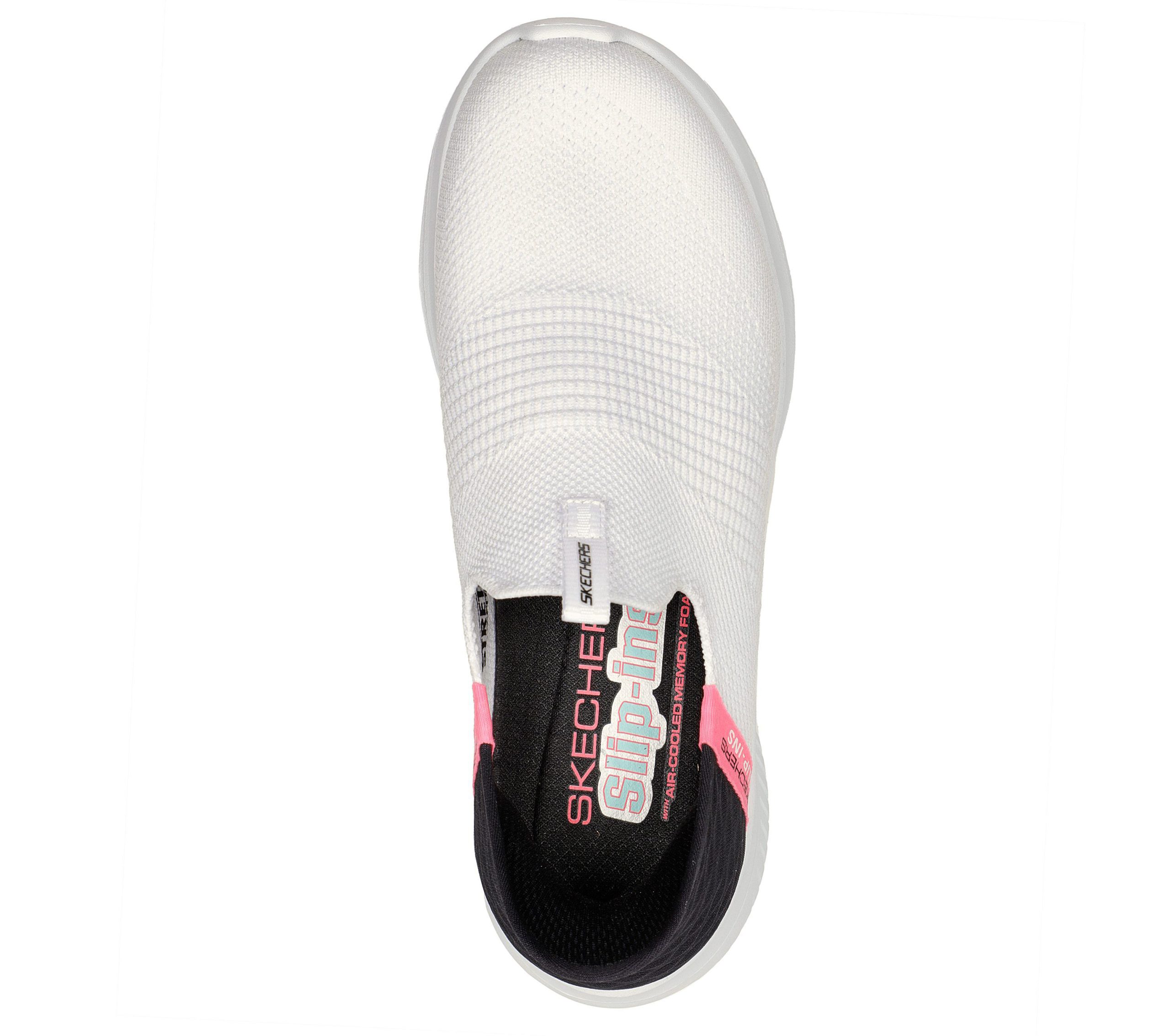 Slip-ins: Ultra Flex 3.0 by Skechers
The Slip-ins: Ultra Flex 3.0-Fresh Time by Skechers will transport you straight into pure, effortless comfort style. To do so, they feature advanced technology that makes this garment one of the coolest and easiest to wear on the market.
As for its fabric, it has been developed using Stretch Fit engineering, which consists of a slip-on design for sock-like comfort.
Also, the Slip-ins: Ultra Flex 3.0 features a contrasting upper with a molded Skechers Slip-ins heel panel, used for an easy hands-free fit.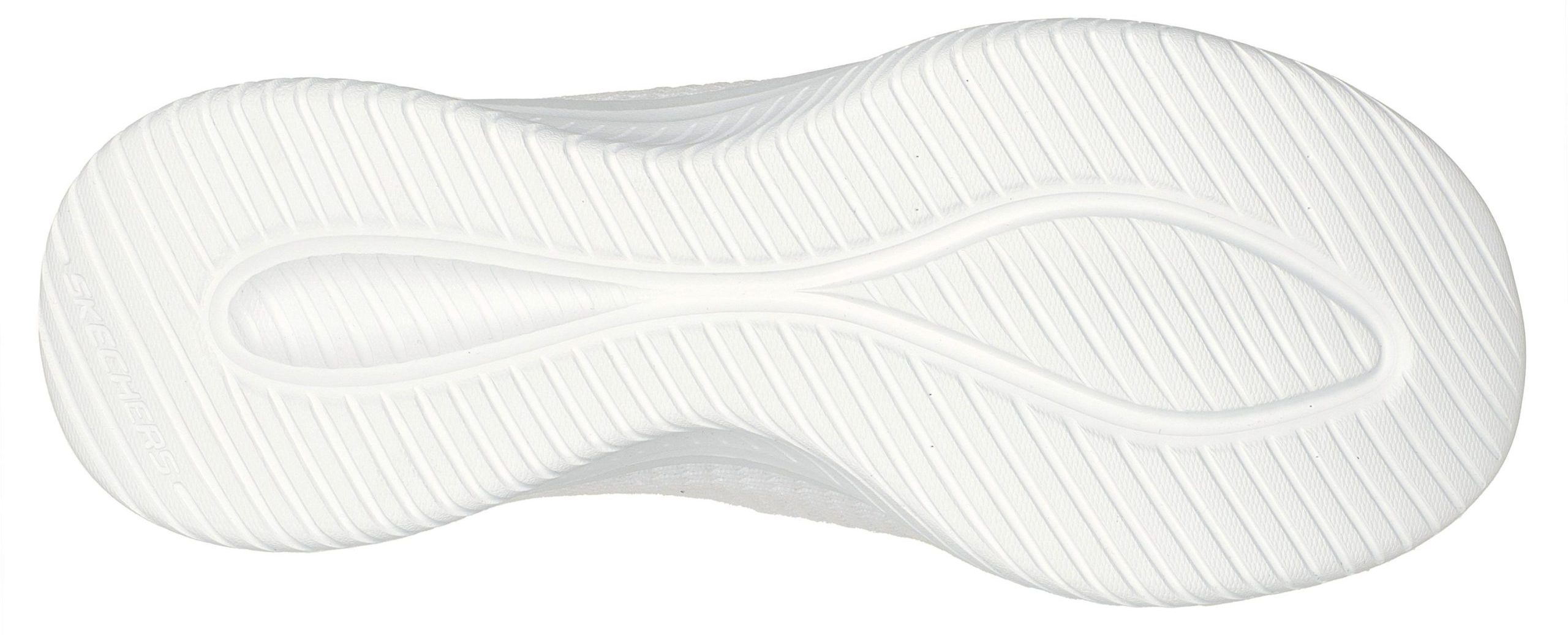 In addition, this model of sneakers launched by the American company has been designed with a Skechers Air-Cooled Memory Foam cushioned insole, which will provide your feet with great comfort for as long as you wear them.
Main details
Engineered knit and contrast trim upper
Flexible traction outsole
1 1/4-inch heel
Machine washable
Crafted with 100% vegan materials
Availability and price
These comfortable and versatile sneakers can only be purchased in one color combination. However, as black and white are the predominant tones, it will be easy to wear them with any of your outfits.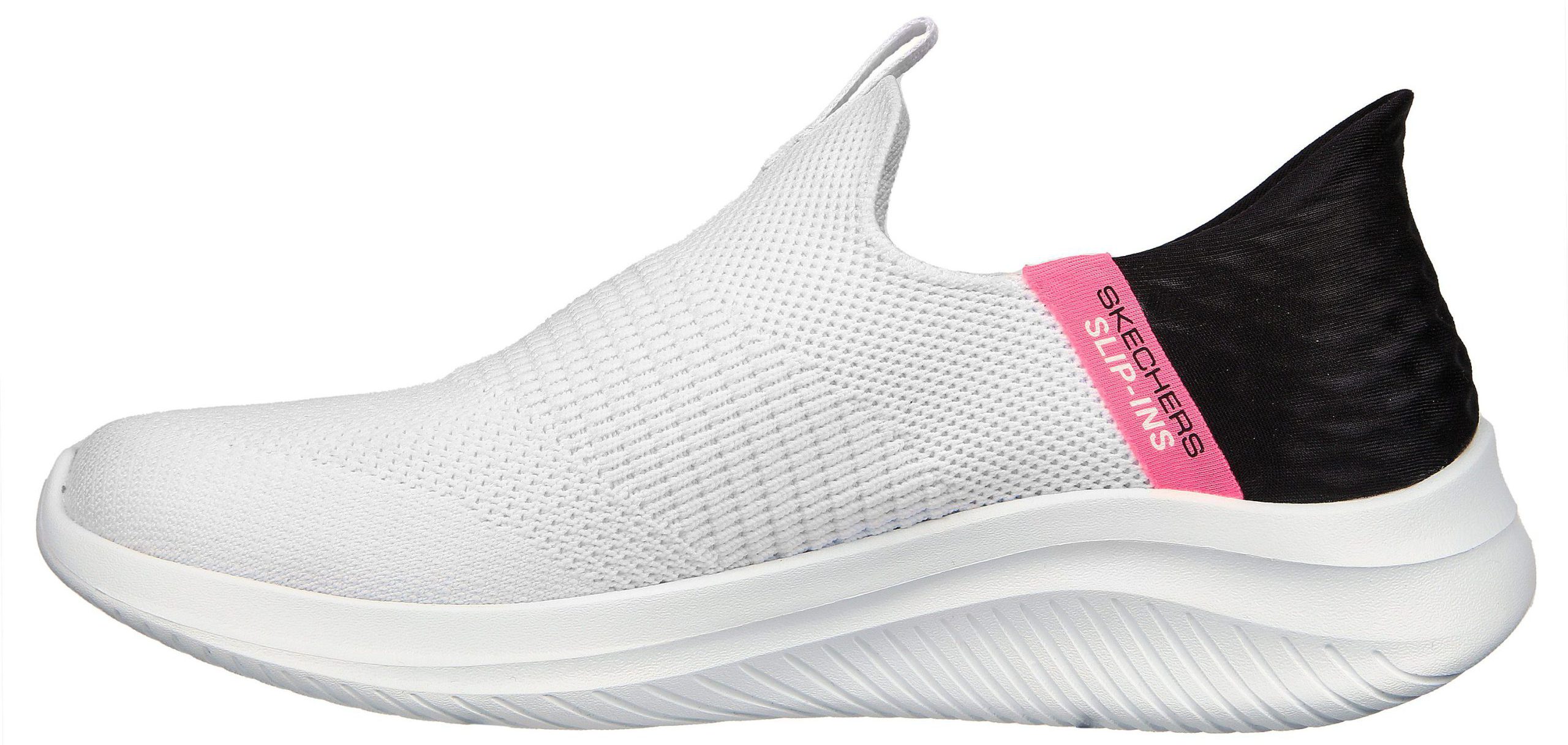 If you want to enjoy pleasant walks in which your feet do not suffer and have sneakers that do not require much effort or time to put them on, then you can buy this model on the official website of the brand or in their physical stores in sizes 6.0 to 11.0, for a price of $90.00.