To say that a toy is totally suitable for a child, it must meet excellent design, playability, and the power to enhance children's motor skills, imagination, and inventiveness. That is why Zara Home focuses on going beyond just a dollhouse, a battery cart or a magic microwave. On this occasion, the Spanish store presents a toy computer that will help your little one develop many skills.
From its catalog, it is a fantastic option that can reach every corner of the United States and surprise children on Christmas Eve. In addition to its price, it has an excellent quality that is comparable to the rest of the well-known products in the store that we have exhibited on various occasions here at Look At The Square (LATSQ).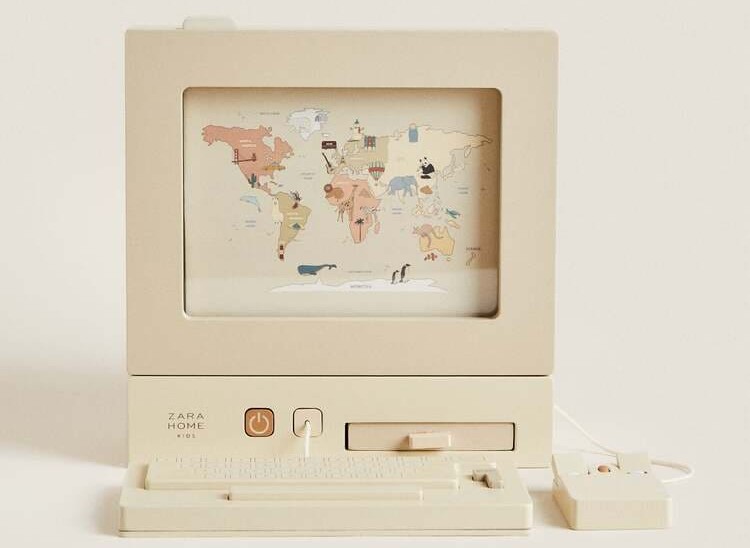 Zara Home Toy Computer
It is a small toy computer with a classic style, for your children to learn about technology. The Toy Computer model from Zara Home is quite practical and fun, with a design that catches the attention of children at first glance. As a result, it is an excellent product for the little ones in the house to spend hours playing safely.
Best of all, Zara Home's Toy Computer model is an exact replica of a standard computer. That is, it comes with all the basic accessories of a normal computer. It should be mentioned that it is suitable for children 36 months and older, since its small parts represent a choking hazard.
 Unmissable key details
Comes with different parts that make up a modern computer.
Easy product to assemble, with which you will not need help from others.
It doesn't require electricity for your kids to start using it.
When they stop playing with the toy, it will serve as a decoration accessory.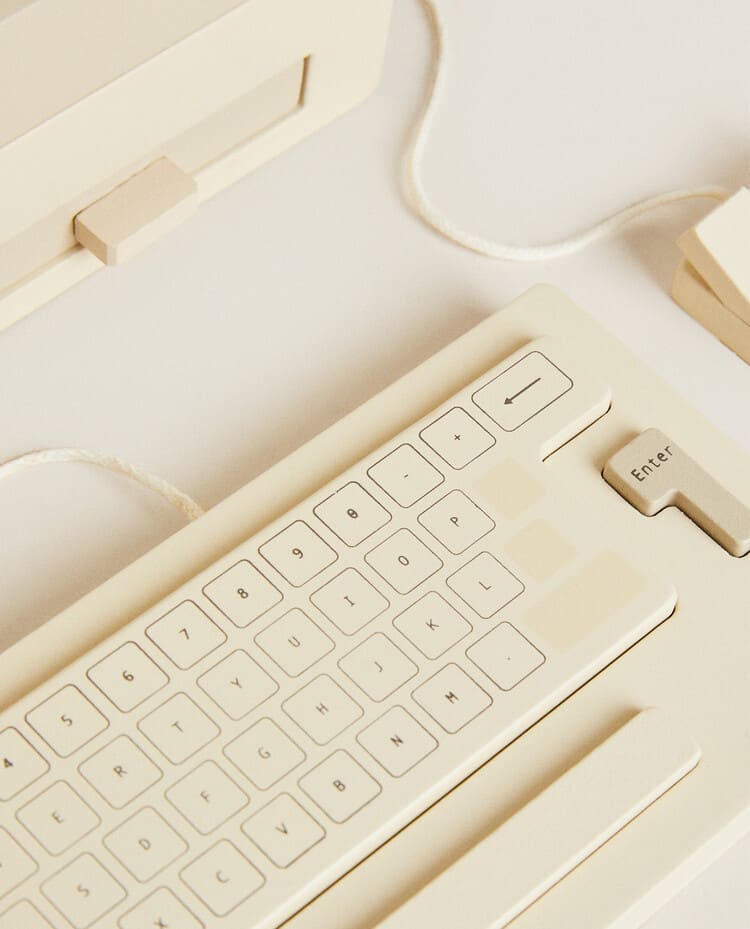 Toy dimensions
One of the main advantages of this toy for children is that it does not take up much space inside the home. Its measurements are compact and its weight is quite light, so your child can move it whenever he wants, without much trouble. The exact measurements it has are as follows:
Height: 9.3 inch.
Width: 9.1 inch.
Depth: 6.9 inches.
Weight: 2.696 kg.
Materials in its structure
It is also necessary to emphasize that this is a product of great durability and resistance. It can withstand small shocks, impacts and even falls, without suffering damage to its composition. This is thanks to the materials used in its structure, which are the following:
85% MDF.
8% plywood.
7% wood.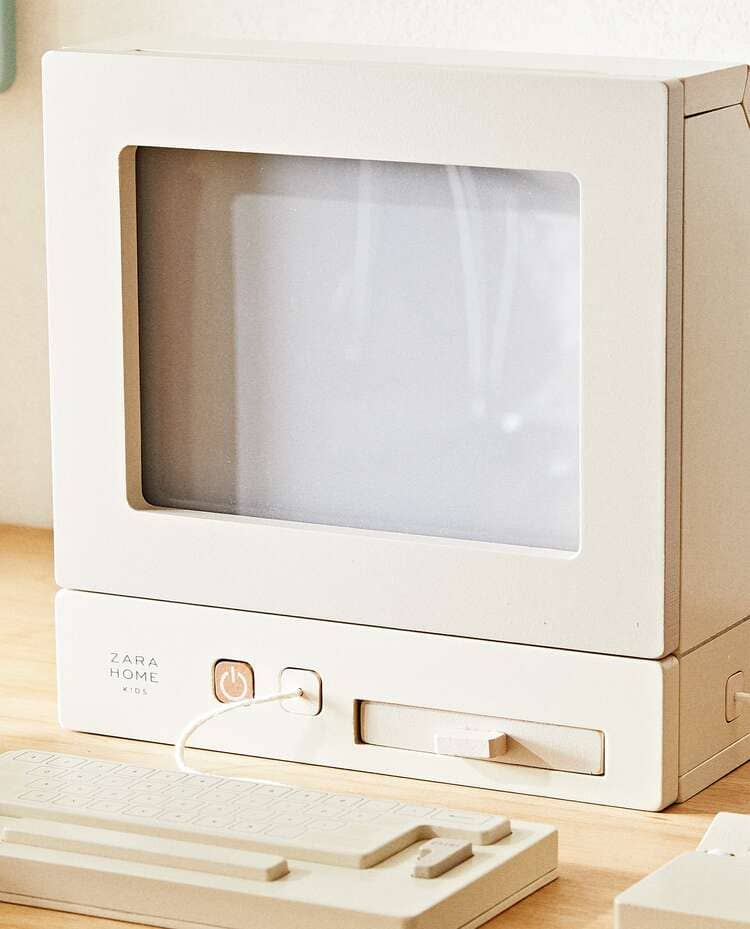 Your little one will have great benefits while playing
Stimulates the intellect and cognitive development of the smallest of the house.
It allows them to start learning about computers, so they learn how to use a real one in the future.
Help your children develop new interests in technology. So they can discover new devices on their own.
It's key to the evolution of gross motor skills and hand eye coordination.
Keeps them active during the day so that they burn the necessary energies and can rest during the night.
Prevents them from developing sedentary habits that interfere with their growth.
Zara Home Toy Computer Special Price
Within the catalog of toys for children of Zara Home on the official website, you can find the Toy Computer model. There it is available for an affordable price of only $69.90. These have different methods of payment, shipping and return options, in case the product comes with a factory defect.