Zara knows that, for each season, there is a different style of clothing that will help you cope with the characteristics of each season. In the United States, everyone enjoys autumn to prepare for winter. That means you must renew your collection of gloves, hats, coats, and vests to protect you from the cold.
However, at Look At The Square (LATSQ), we know that you need to be comfortable and fashionable. That's why the famous Zara store, in addition to comfort, also gives you color, versatility, and elegance. So, you can combine your best jackets with the colors of this autumn. Besides, the streets are getting colder, approaching the arrival of snow. And these coats will keep you warm while you let the flakes fall on your arms.
Zara Quilted Vest
It is one of the most popular and requested hooded vests within the new Zara collection for the cold. It is a turtleneck and is complemented by an elastic cord and buttons. In addition, it has a zipper front closure and has white. It helps repel water while keeping the body warm during cold weather.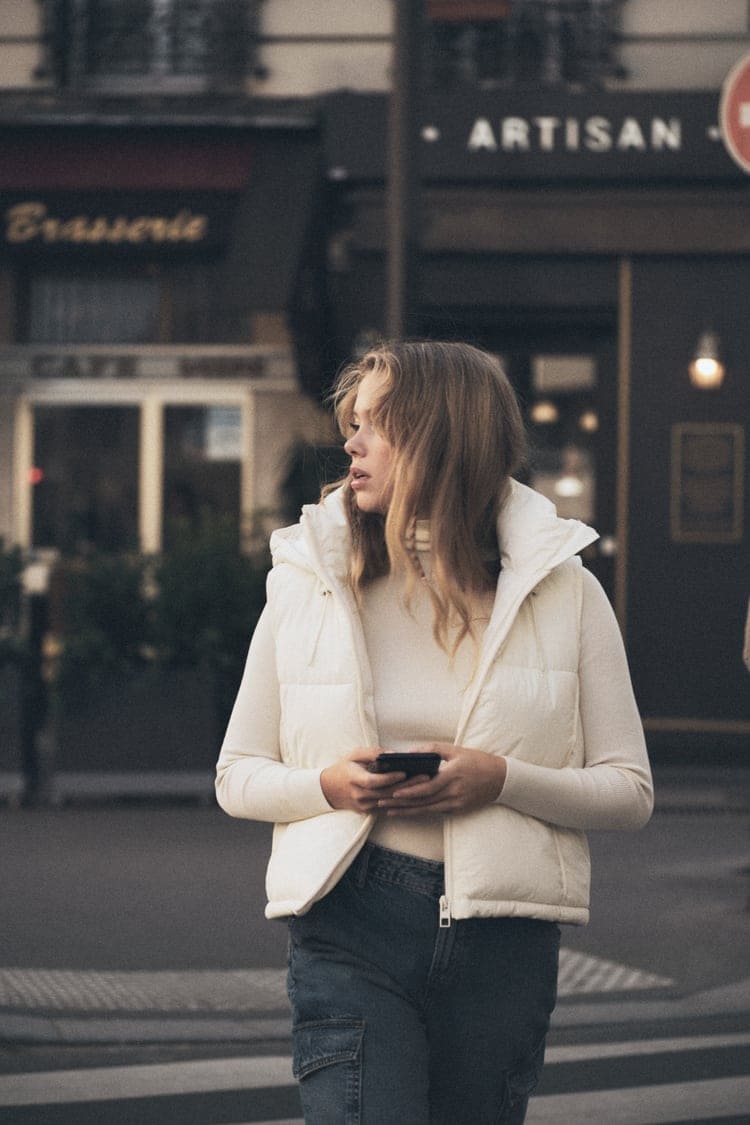 This garment uses nylon and polyester as primary materials through recycling programs to avoid environmental damage. The availability of the piece ranges from size XS to XXL. On the other hand, it's a 45% discounted product that used to cost $69.90. With the sale, you can now buy it for as little as $35.99.
Belted Soft Vest
We continue now with a long, sleeveless jacket for women, available in a dark camel color and multiple sizes. It has a collar and lapel pocket, complemented by a belt and button closure on the front. This garment uses acetate and polyester, providing a pleasant feeling while caring for the cold.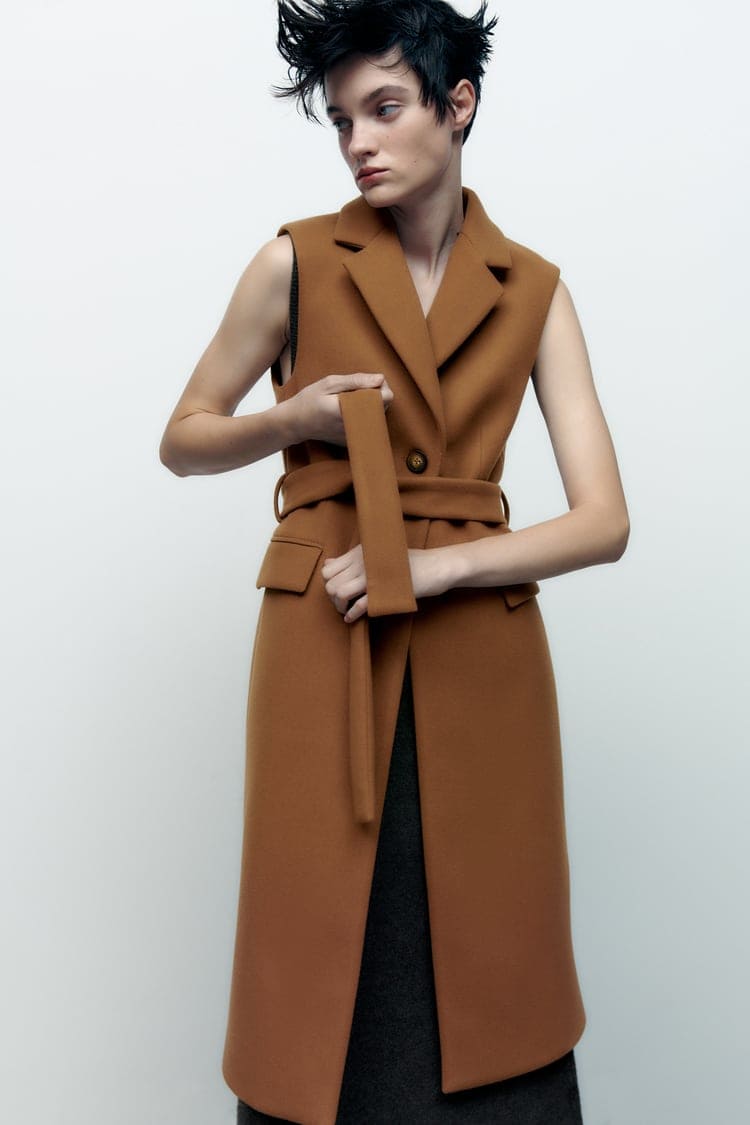 To keep the jacket in good condition, it is necessary to dry-wash it with tetrachloroethylene. Although, only on occasions when it has accumulated stains or dirt. Of the rest, it is a piece that does not require much care and combines different styles. Its current price is $69.90.
Zara Faux Leather Puffer Vest
The good thing about the catalog of Zara vests is that there are options in different styles and colors. This white and sleeveless jacket is a clear example of this, which is different from the others on the list but meets the same objective. In addition, it has a high collar and side pockets hidden in the seams, accompanied by a front with a zipper and button.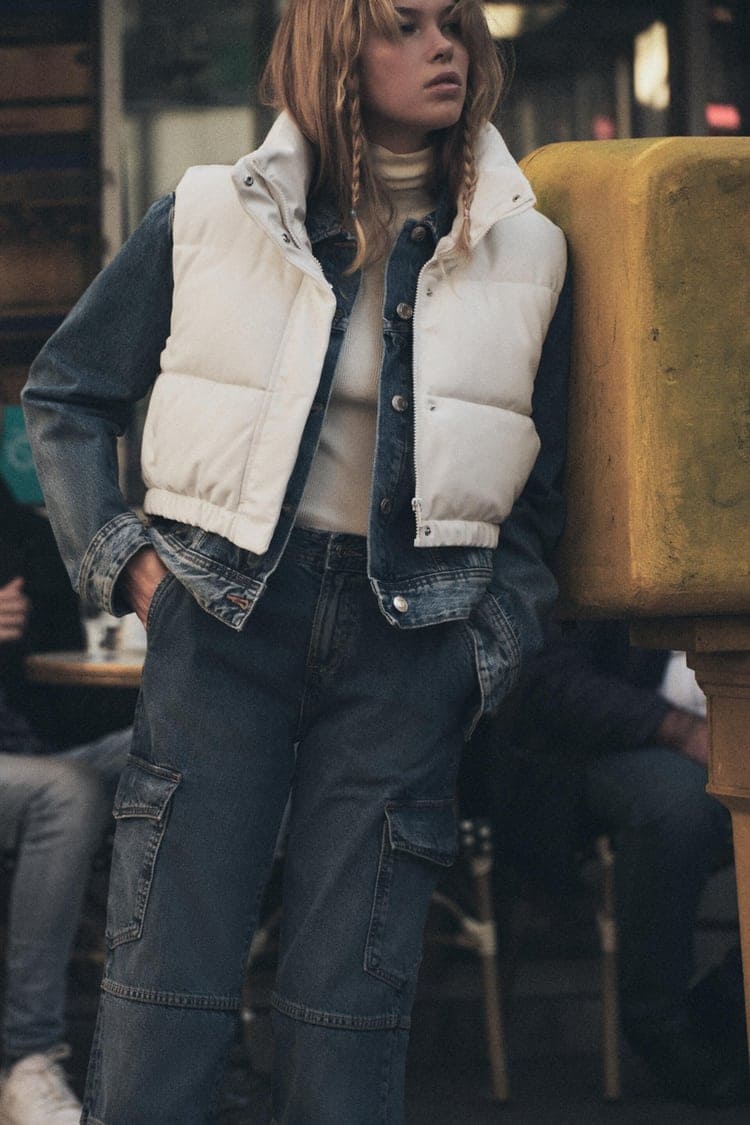 This garment uses polyester in the basic fabric, padding, and coating. Thus, it has a soft texture and keeps your body warm while wearing it. The official website of Zara is available in multiple sizes to choose from according to your physical build. As for the price, its value is $ 59.90.
Long Vest
Finally, Zara has this beautiful long vest with a lapel collar. It is light beige, but you can buy it in an elegant executive gray tone. This garment has front pockets, along with a double-button front closure. At the moment, there are options in sizes from XS to L.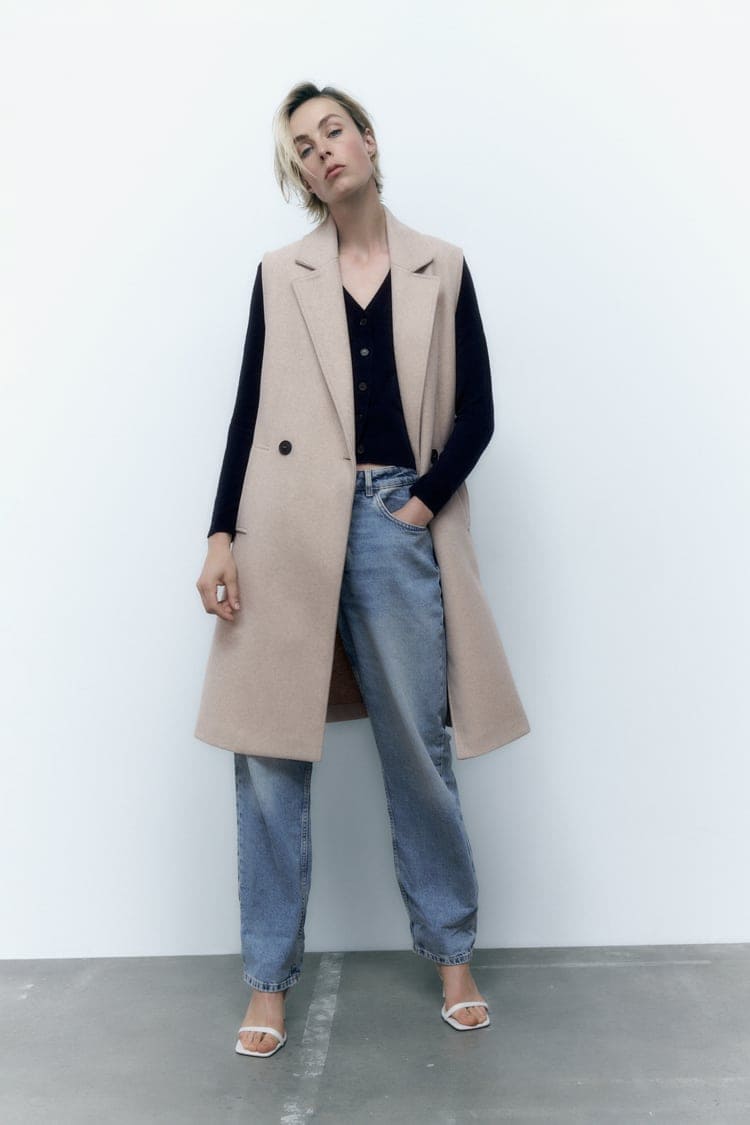 As for its composition, this clothing in cold seasons uses high-quality recycled polyester. As a result, it is a durable garment that does not generate a negative impact on the planet. And best of all, you can buy it from the official website of Zara for an affordable price; you only have to pay $ 59.90.