Zara is the protagonist store in the United States this January not only for its boots, heels, and dresses for the winter but also for garments such as the Extra Long Puffer Coat that leaves nothing to be desired. The fashion experts of Look At The Square (LATSQ) warn that it will be a guaranteed success and that it cannot be missing from your wardrobe this season.
So today we leave aside Urban Outfitters and Macy's (for a short time only) to give prominence to a classic garment, which will be what your outfits were missing so much this 2023. And best of all, its benefits go hand in hand with an accessible and adjustable price, making it available to many.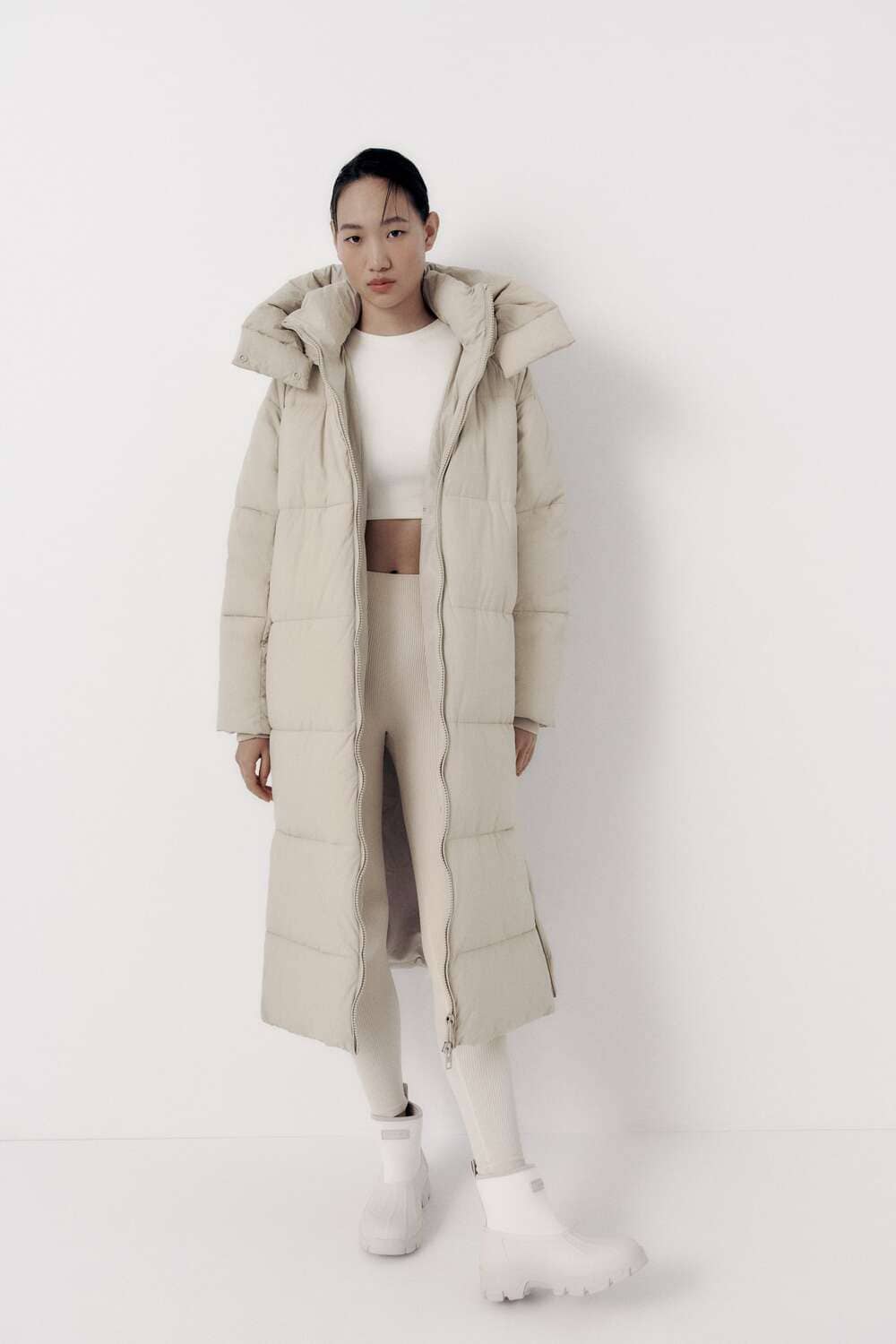 Zara Extra Long Puffer Coat
It is a padded coat of long cut, with the ability to repel moisture in the environment. The Extra Long Puffer Coat model from the Zara catalog has an elegant style that is easy to combine. And best of all, its texture is quite comfortable, so you will not feel uncomfortable at any time while you go out with it.
The way it's designed, Extra Long Puffer Coat is a piece you can use in different ways. In this way, the coat adjusts to your preferences or the environment where you are. So you can look stylish at all times, without losing mobility when leaving home. As a result, you will have more confidence in yourself.
Zara also cares for the environment
Unlike other popular brands, this extra-long coat from Zara is made in a peculiar way. In particular, because it complies with social, environmental, health and safety standards for all those involved in the process. In this way, they do not endanger the environment or the workers and users who wear the coat.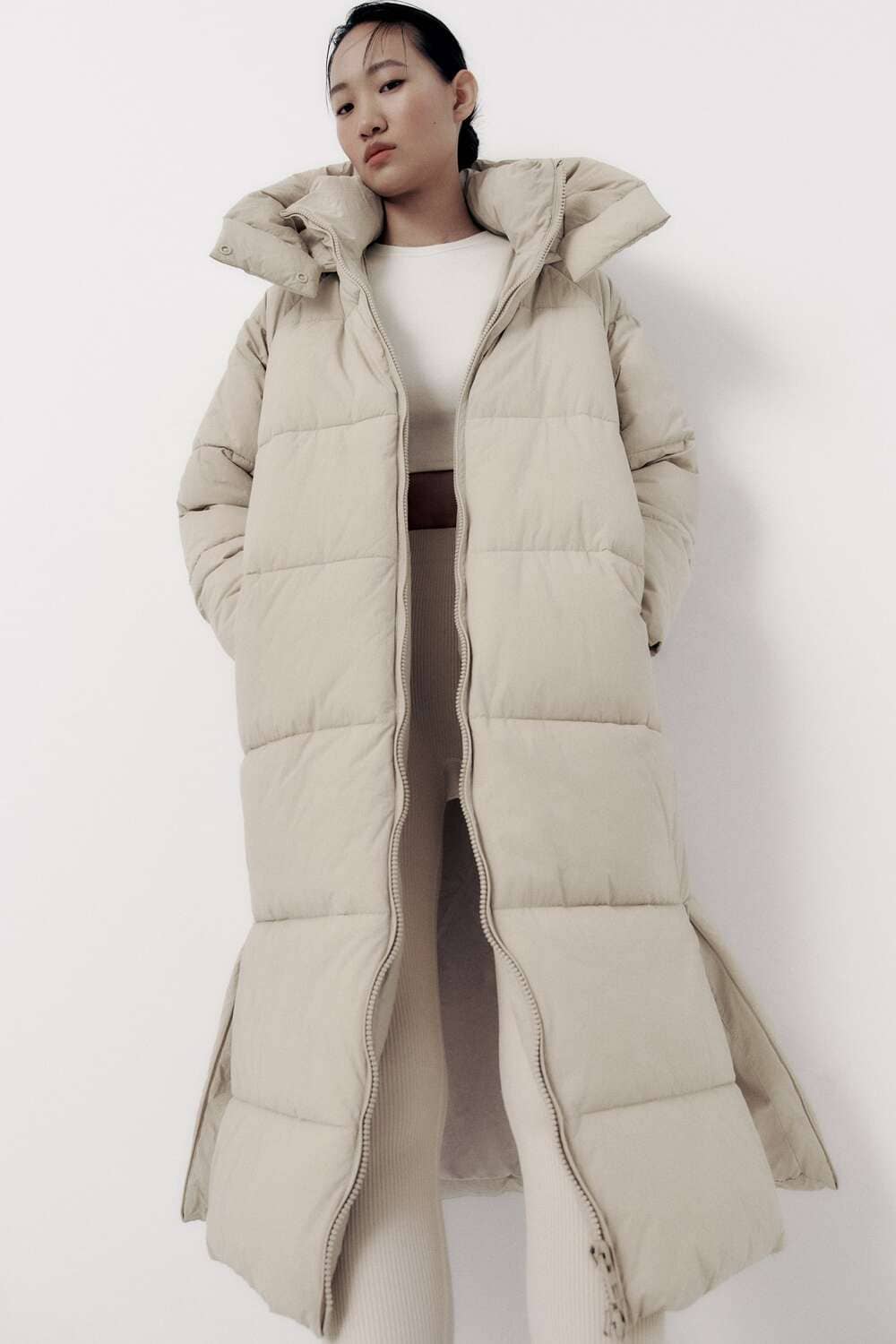 Easy-to-care shelter
It is also important to mention that this winter garment from Zara is easy to maintain. It only requires cleaning with a cloth or a brush for clothes and so you can keep it in good condition. In addition, it is a process that allows you to reduce water consumption in the home. However, you can also wash it as follows:
In a machine with a delicate cycle.
Maximum temperature of 30ºC.
Do not use bleach or a dryer.
Iron at a temperature of 110ºC.
Key features
Its elaboration allows it to repel water, snow, and humidity in the environment.
It features a high collar and hood that is equipped with snap buttons.
The long sleeves of the coat have elastic cuffs on the inner fabric.
It has hidden side pockets, which have a seam with fleece lining.
The side zippers are hidden in the hem.
It has a front closure with a high-quality zipper and is easy to use.
It can withstand low temperatures at an extreme level, without damage.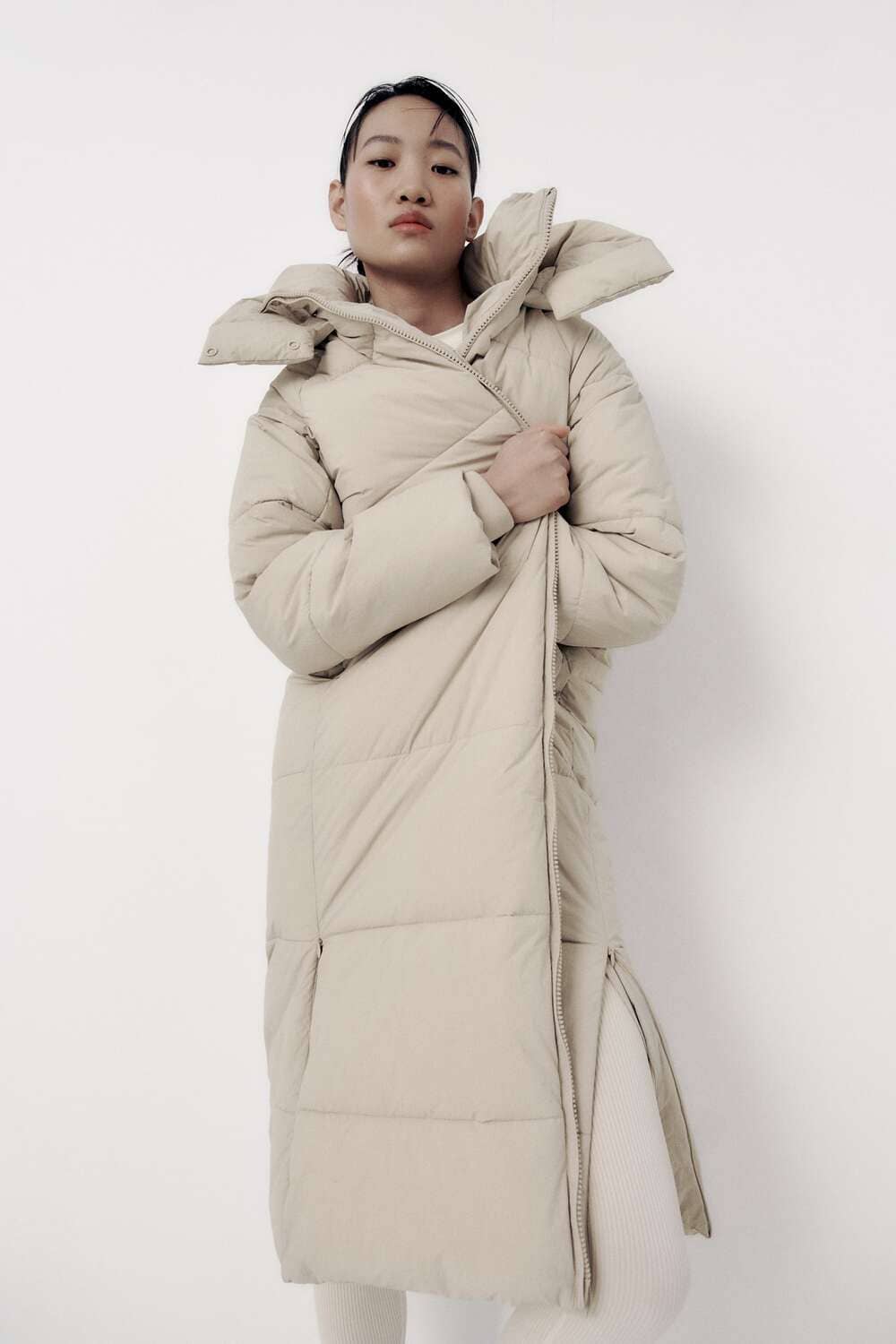 Zara Extra Long Puffer Coat Price
Today, the Extra Long Puffer Coat model from Zara's winter collection is quite affordable. From the official website, you can get this garment for an economic cost of only $169.00. It has free standard shipping that usually lasts between 2 to 4 business days. You can also order it for pickup at a branch.
It is important to mention that you have a period of 30 days from the time of shipment to make changes or returns. You can do them from the store at no additional cost or at the delivery point for an additional cost of $3.95.