The entrance of summer needed this. Zara (Inditex) has once again revolutionized the field of women's fashion and, this time, it has done so with heeled sandals that will become one of the favorite garments of the coming months. If you are looking for something that will make you shine, without a doubt, this is your product.
The hard battle of choosing the perfect outfit becomes even more complicated when you have to decide which shoes to combine with your choice to give it the right touch you need to succeed. Zara has the solution.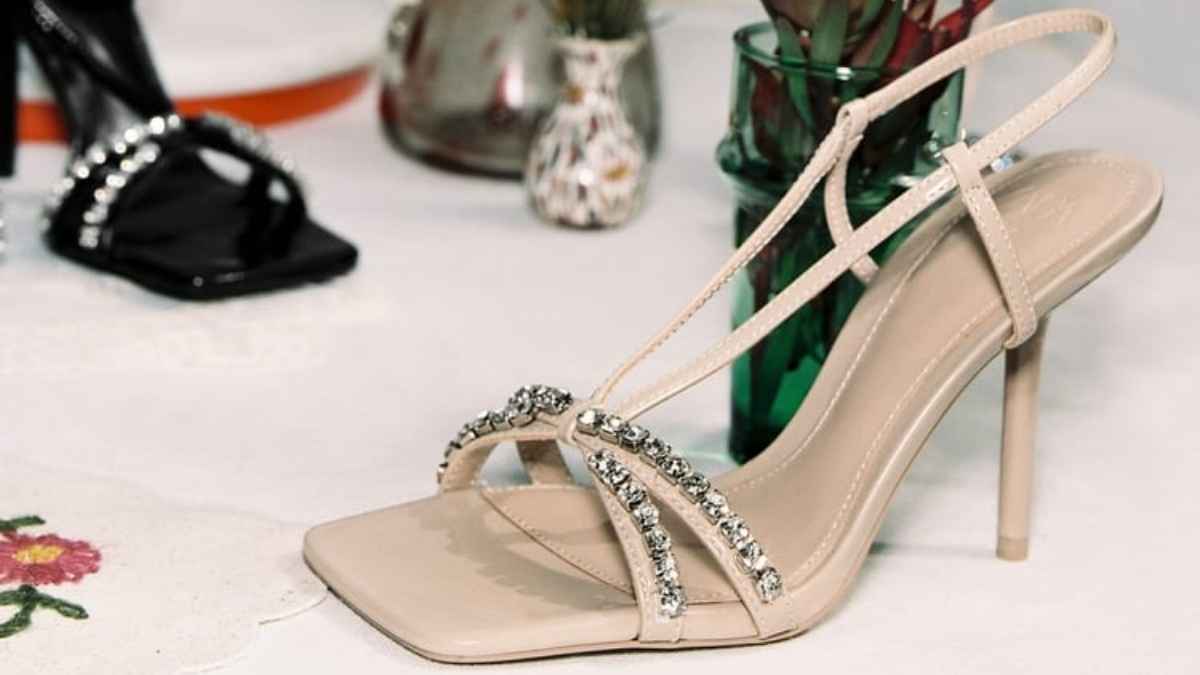 Rhinestone high heel sandals by Zara
You don't have to be the guest of a wedding to shine as such. The rhinestone high heel sandals by Zara have been designed for it and their elaborate details will make you fall in love with these shoes as soon as you try them on.
These sandals have a high heel that will stylize your legs and give your look that formal touch that the occasion requires. In addition, your feet will not go unnoticed when they wear the crossed straps with rhinestones that decorate them.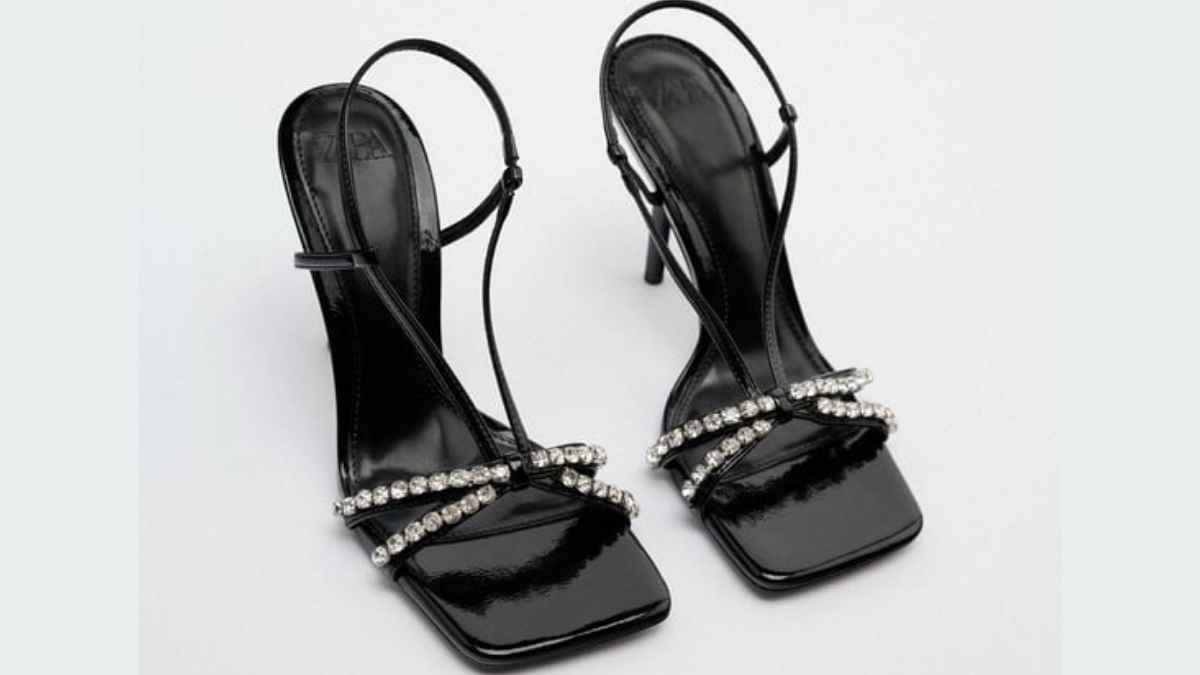 Wearing the rhinestone high heel sandals by Zara you will not have the typical problem of discomfort caused by a high heel. This is thanks to its flexible technical sole made of polyurethane foam, designed to provide greater comfort.
To achieve a better combination between this shoe and the rest of your outfit, you can choose among its three colors: beige, black and yellow.
Main features
Heel height: 3.7 inches
Sole: AIRFIT
Materials: 100% polyurethane
Care
To care for and preserve the maximum quality of your sandals, taking into account the materials used in their manufacture, you can follow the recommendations below:
Do not wash
Do not submerge in water
Do not use bleach/whitener
Clean with a dry cotton cloth
Do not iron
Do not dry clean
Do not tumble dry
Sandals price
If you want to surprise everyone this summer and that no one can take their eyes off your feet, then this product from Zara is perfect for you. If this is your case, you can purchase them on their official website or by visiting one of their stores and asking for their availability in stock.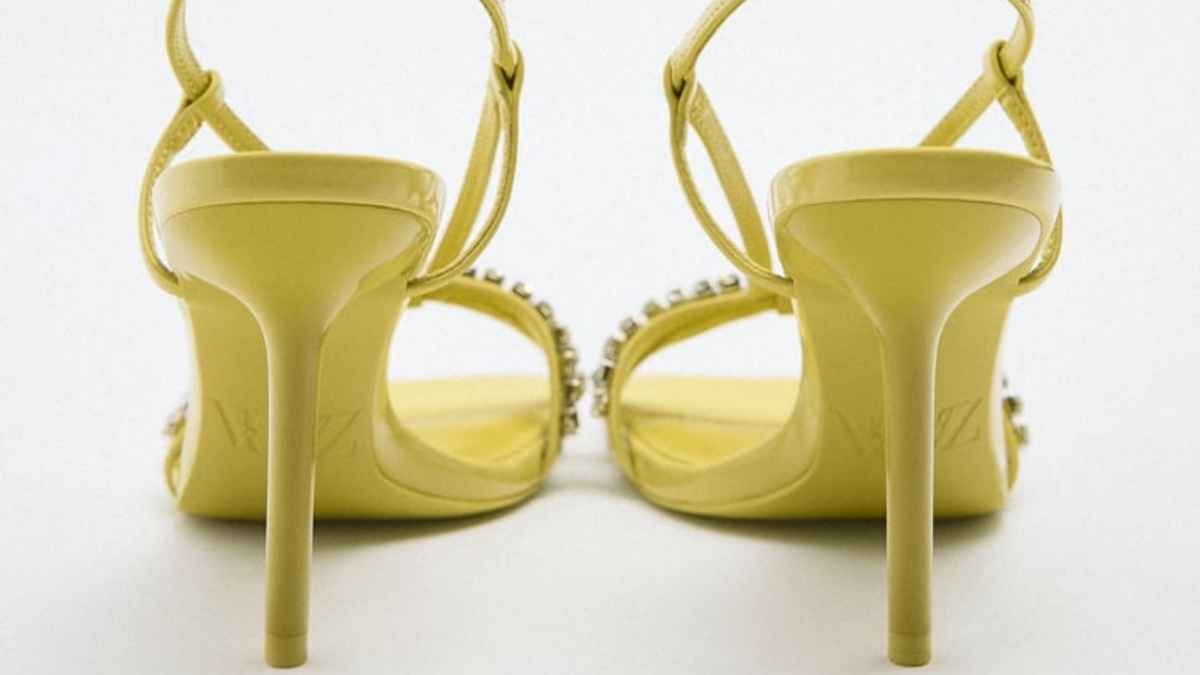 This summer, your feet will have a magical look that will make you shine any day like a real wedding guest. By purchasing these rhinestone high heel sandals by Zara for a price of only $49.90, you will become the envy of all your friends.