Although the sun and extreme heat can damage your hair, Sephora's straightening irons feature special technology to protect hair strands while keeping them smooth. Your hair will be strong, healthy, and radiant while enjoying a long-lasting and healthy straightening.
We've seen several options at Look At The Square (LATSQ) and the ones we've found at Sephora are fantastic options. That in addition to color, design, and power, will sweep sales for being highly durable, functional, and friendly to your hair. If you thought there was no salvation for your hair, now they have where to get that straight and long hair you wanted so much.
Sephora Hair Blow Dryer Brush 2.0
It is a special brush with the ability to prevent frizz of hair, working on hair of all kinds.  Sephora's Hair Blow Dryer Brush 2.0 helps increase shine and improve volume, so your hair looks healthier. The results offered by this product are similar to those of a professional salon, with simple use.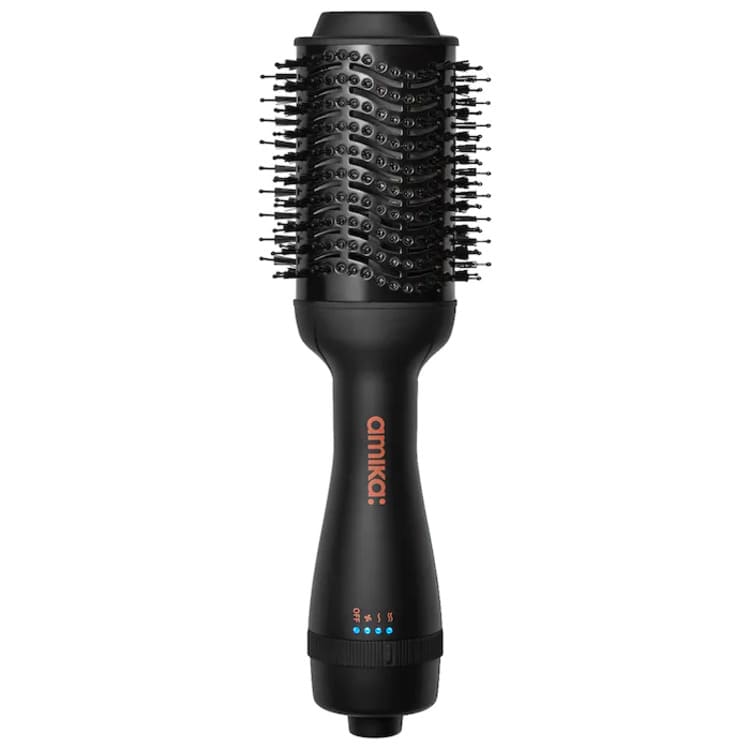 Hair Blow Dryer Brush 2.0 is one of the best-selling hair tools in the Sephora catalog, for its excellent capacity it has. Being a combination of a round brush and a dryer, it does not cause damage to the hair and acts quickly. With the oval cylinder design, you'll be able to minimize breakage and lift roots without tangling.
You can use this hair product in a simple way, just by turning the temperature control dial until you find the desired fit. Make sure you have towel-dried hair to start dividing it into several sections. You can buy this product for $100.00 or 4 payments of $25.00 if you have Afterpay or Klarna.
Corrale Hair Straightener
Another option to straighten hair that you can get in the Sephora catalog is the Corrale Hair Straightener model. This is a product designed with sensitive plates that are molded around the hair, to act in an efficient way. In addition, they apply less heat and generate less damage to the scalp, without any side effects.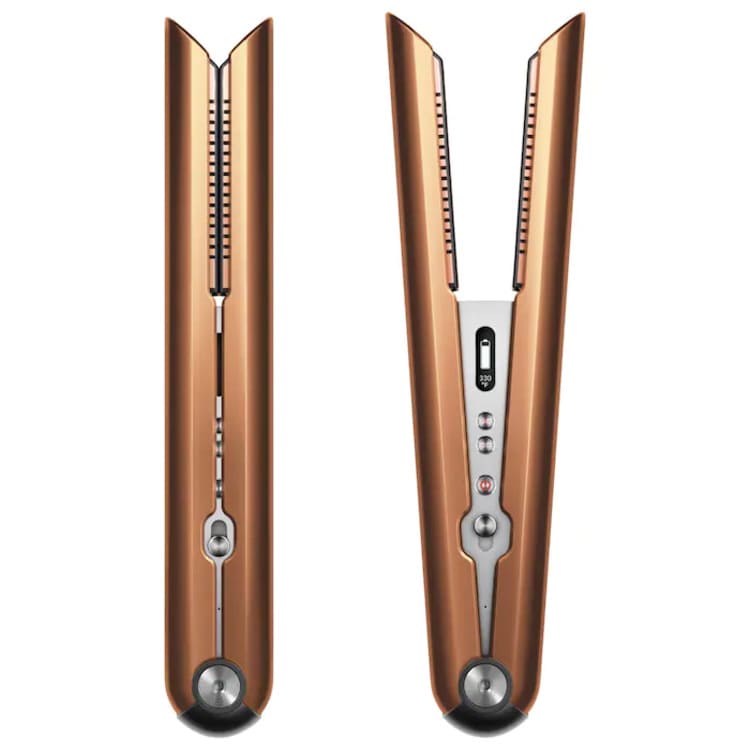 Corrale Hair Straightener works on straight, wavy or curly hair, no matter what texture they have. Its application allows smoothing, enhancing curls and giving shine to the hair. And best of all, it does not use cables, so you can work efficiently. It has a high thermal performance; thanks to the intelligent heat control it has.
Importantly, this product has manganese copper plates that provide flexibility, strength, and thermal conduction. In addition, they have an OLED screen that indicates the battery level, charge status, and temperature control. The current price of this product is $499.00 and can be paid in 4 monthly installments of $124.75.
Sephora Illuminati Diamond Ceramic Flat Iron
Finally, we must talk about the Illuminati Diamond Ceramic Flat Iron model from the Sephora hair product catalog. This ceramic plate features an ergonomic design and nanodiamond-infused plates. Thanks to this, they offer a higher level of moisture retention than standard, improving the appearance of straightened hair.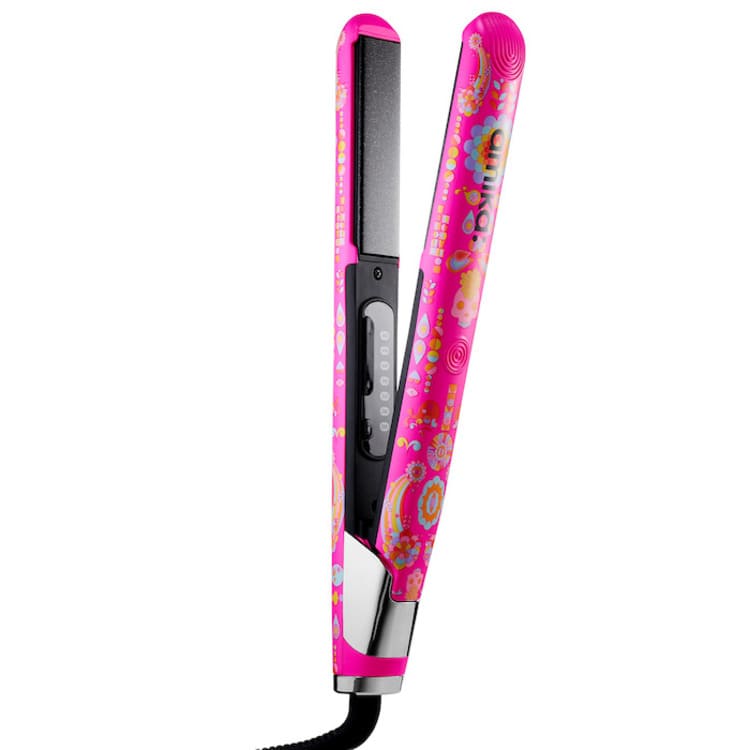 Illuminati Diamond Ceramic Flat Iron is a product to smooths, softens, and achieves a better shine on the scalp. In addition, this tool fights frizz. It also has LED indicators with temperature control and the ability to remember settings, so you can use it whenever you want and save time in the process.
This hair product is easy to use and comes with its corresponding instructions, to avoid accidents. From the Sephora website, you can purchase it for as little as $120.00 or $30.00 in monthly payments via Klarna or Afterpay.