If you don't have great culinary skills, but still want to surprise your whole family with unique dishes, Trader Joe's is a good choice when it comes to saving time in the kitchen.  With its products straight from the freezer, in a few minutes you will have delicacies that everyone will want to try.
And as we've shown multiple times here at Look At The Square (LATSQ) you don't have to be a professional chef to be able to make exquisite meals. And if you already have your appliances such as the air fryer, or the electric oven you cannot say no.
Ratatouille Bites
To eat with your family and loved ones this holiday season, Trader Joe's brings you the classic Ratatouille recipe. It is a splendid appetizer that mixes multiple vegetables such as eggplant, zucchini, onions, peppers and tomatoes. All these are roasted and seasoned. The product Ratatouille Bites has the following nutritional information.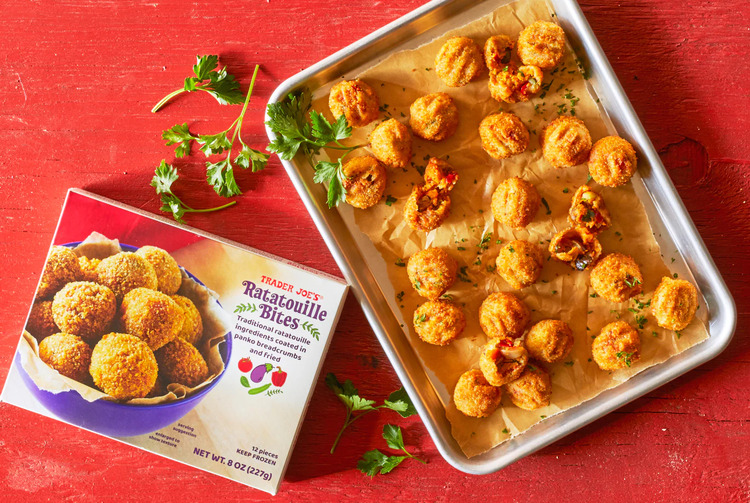 Total fat: 7 grams
Sodium: 400 milligrams
Carbohydrates: 16 grams
Dietary fiber: 2 grams
Ratatouille Bites is also high in potassium and calcium, so it's a pretty healthy food. These can be baked or fried in the air to consume in a matter of minutes. In this way, you will have a delicious food to eat in the shortest possible time. The product comes in an 8-ounce package and is priced at as low as $4.29.
Trader Joe's Pastry Bites Feta Cheese & Caramelized Onions
We continue now with a spectacular box of 12 pieces of buttery puff pastry. These are snacks that mix smooth, crunchy and flaky dough in a natural and delicious way. They use cream cheese, feta cheese and caramelized onions. Pastry Bites Feta Cheese & Caramelized Onions is a product that contains the following nutritional values.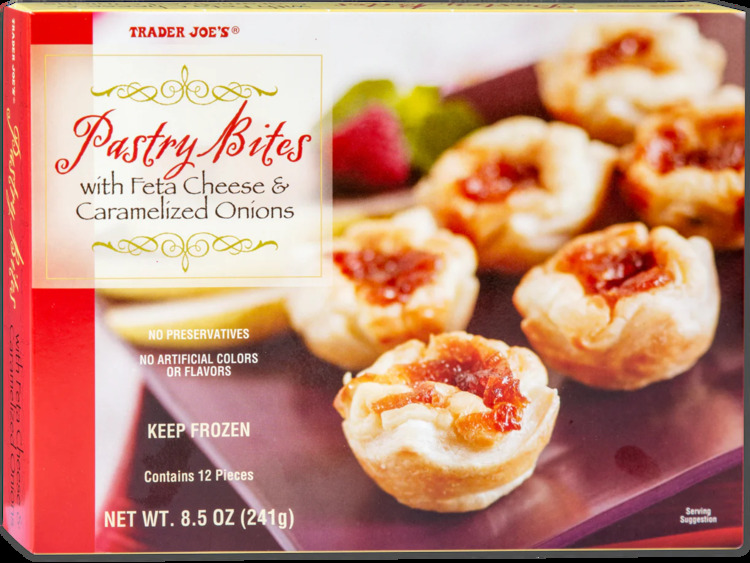 Total fat: 18 grams
Cholesterol: 65 milligrams
Dietary fiber: 1 gram
Sugars: 3 grams
Pastry Bites Feta Cheese & Caramelized Onions stands out for being a food that can be eaten before or after the main course. They serve to accompany a drink of beer or wine, for when you meet your friends in the Christmas season. This product comes in an 8.5-ounce package and is priced at $4.99.
Mashed Potatoes
We continue with the delicious package of Mashed Potatoes that Trader Joe's has available in its online catalog. They are creamy and buttery potatoes that come frozen, to prepare in a few minutes. These maintain their freshness, flavor and natural texture for long periods of time, so you can consume a divine appetizer. Its nutritional information is as follows.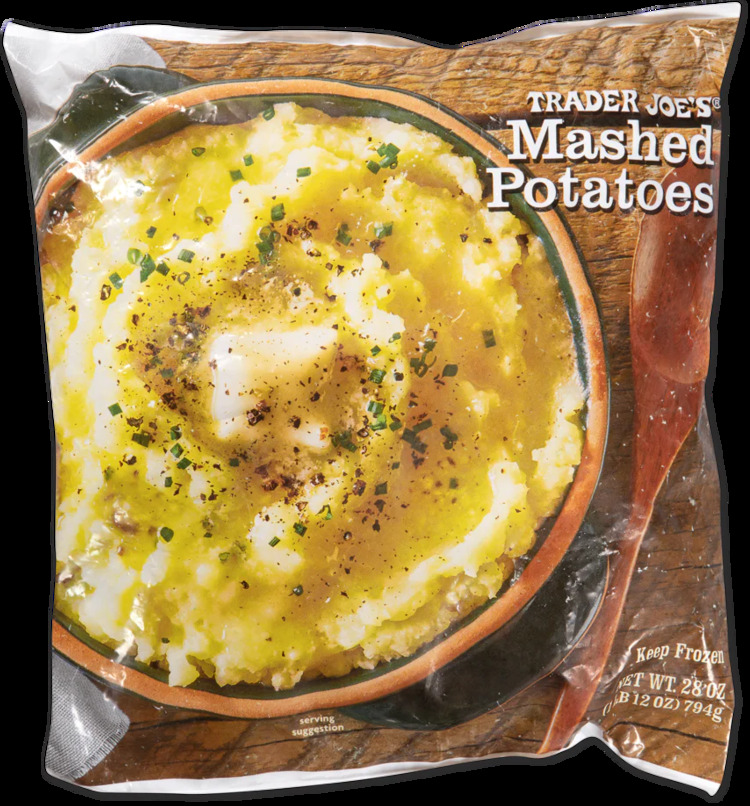 Total fat: 2.5 grams
Cholesterol: 5 milligrams
Carbohydrates: 14 grams
Dietary fiber: 2 grams
It is important to note that Trader Joe's Mashed Potatoes are made with natural and organic ingredients. These use potatoes, milk, cultured butter and salt. You can peel and crush them or consume them the way they come in the package. Its content is 28 ounces and has an affordable price of only $4.29.
Trader Joe's Korean Beefless Bulgogi
To finish the recommendations, we have to talk about the Korean Beefless Bulgogi that Trader Joe's offers in its catalog. It is a spectacular mixture of soy protein, cut into thin strips, marinated in bulgogi sauce that is prepared on the grill. In this way, it replaces beef to provide a healthier food.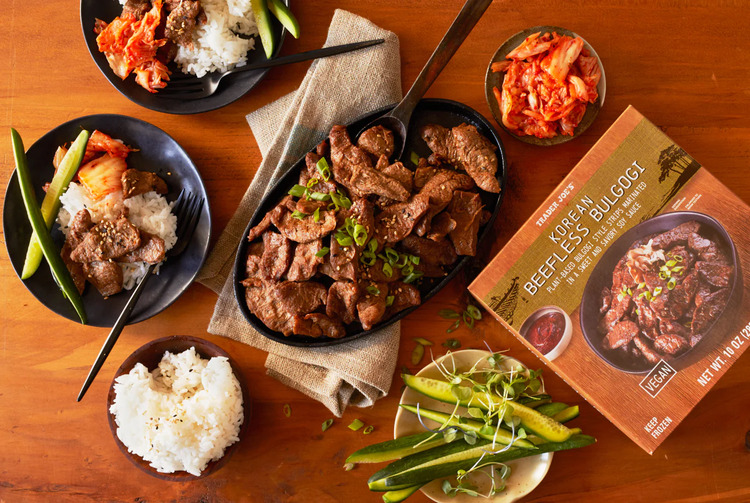 The sauce it contains is made with multiple ingredients such as garlic, ginger, sugar, green onions and much more. On the other hand, its nutritional information is as follows.
Total fat: 11 grams
Sodium: 580 milligrams
Carbohydrates: 15 grams
Dietary fiber: 5 grams
Korean Beefless Bulgogi comes in a compact size box with a 10-ounce content. As for its price, you can buy this product for only $4.49.