Today in Look At The Square (LATSQ) we talk about some Best Buy utensils that cannot be missing in a kitchen that is considered fully functional. Beyond an air fryer, an electric oven, a blender, or a dehydrator, a good kitchen needs an excellent set of pots and pans like the Bella Pro Series.
To prepare any type of food without damaging the surface of your pans, prevent them from burning and increase the durability of your utensils, this pack of 14 pieces is a must. And from the Best Buy web portal, you can have it anywhere in the United States, without having to envy anything Amazon or Walmart.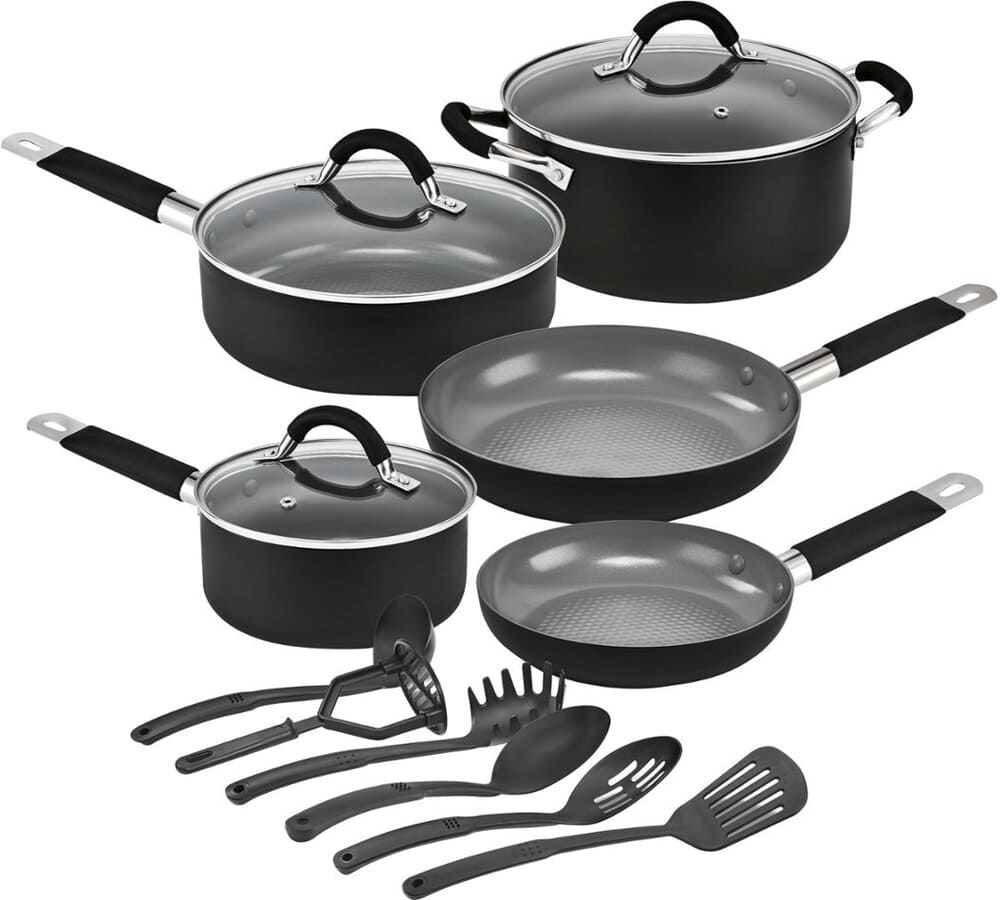 Best Buy Bella Pro Series
It is a set of 14-piece kitchen utensils belonging to Bella Pro Series, so its quality is guaranteed. These accessories have a quality composition in all aspects so that you have the best possible experience when cooking. In this way, you can save time and improve your skills in a short time.
Bella Pro Series utensils work on all types of stoves, so you will have no problems when using them. They are easy to maintain and do not present risks when used. Therefore, they adapt to any of the needs that arise when cooking. As a result, you will be able to prepare delicious food quickly.
A kitchen set for all your needs
Among the main advantages that this kitchen set has to offer, versatility is one of them. Especially since the kit consists of 14 pieces that fulfill different functions. Therefore, you have the option to experiment with the preparation of your favorite foods, to improve as a cook. This brings the following accessories:
8-inch frying pan.
10-inch frying pan.
2-quart tempered glass lid casserole.
3-quart tempered glass top skillet.
Dutch oven with 5-quart tempered glass lid.
Pasta spoon.
Slotted spoon.
Ladle and spoon.
Spatula and shredder.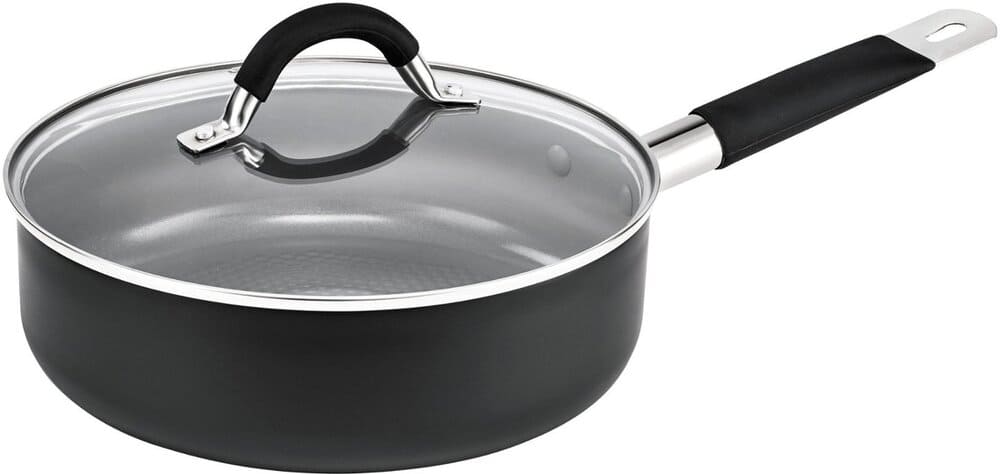 Durable, high-quality accessories
On the other hand, it should be mentioned that the accessories included in the set of kitchen utensils are of resistant construction. In particular, because they are made with aluminum. As a result, they can be part of your kitchen for many years, without suffering any degradation.
And best of all, they have a textured surface for non-stick performance. This is complemented wonderfully by the silicone wrap on the stainless steel handles.
Main specifications
Food can be easily released from everyone's surface.
They are accessories that heat up quickly and evenly.
They have wide compatibility with different stoves and operate at temperatures of 400°F.
All the kitchen utensils included are dishwasher safe. So they can always be kept in good condition.
The design of the handles is quite ergonomic, to maneuver easily and safely while you are cooking.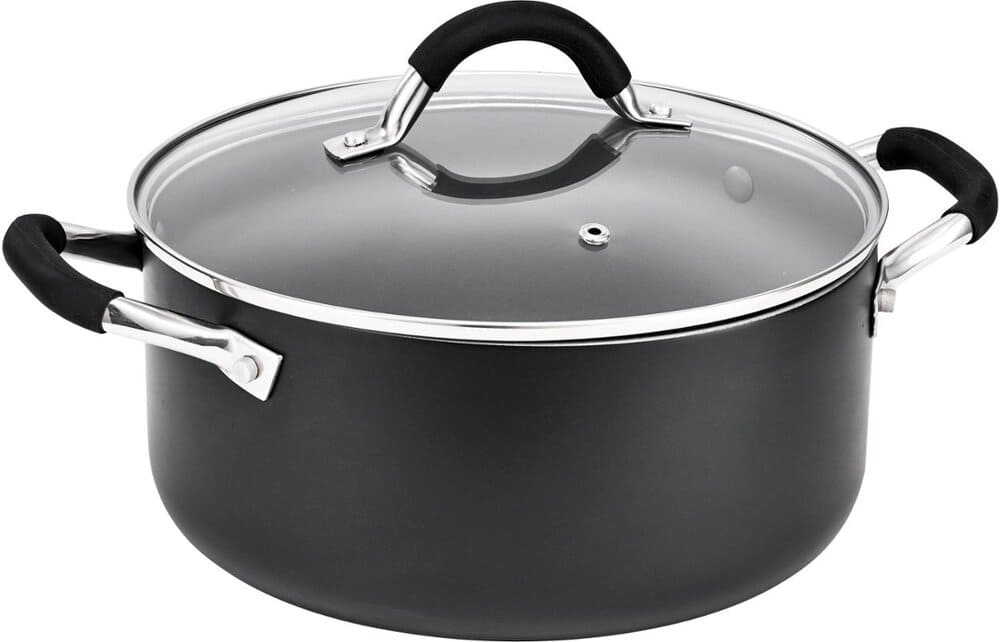 Best Buy Bella Pro Series Price
Currently, the Bella Pro Series cookware set is available at a discounted price. It used to cost $199.99, but now you can buy it for as little as $59.99. Even Best Buy offers you the option to pay it in 4 monthly installments of $15.00. These kitchen accessories have a warranty coverage that extends for 2 years.