The exterior of a house is usually forgotten when making decorations when it should be the opposite. It is where you can rest in tranquility or hang out with your friends. For these reasons, Costco has a table with a central campfire in its collection to decorate your house's garden in a unique way.
Your garden is a sanctuary like no other, where you gather in the most attractive seasons in the United States.  And when the snow finally falls, you delight in the best white landscapes with family and friends. But how can you keep warm or maybe cook some marshmallows? With help from Costco and its new table with fire, we will show you today at Look At The Square (LATSQ).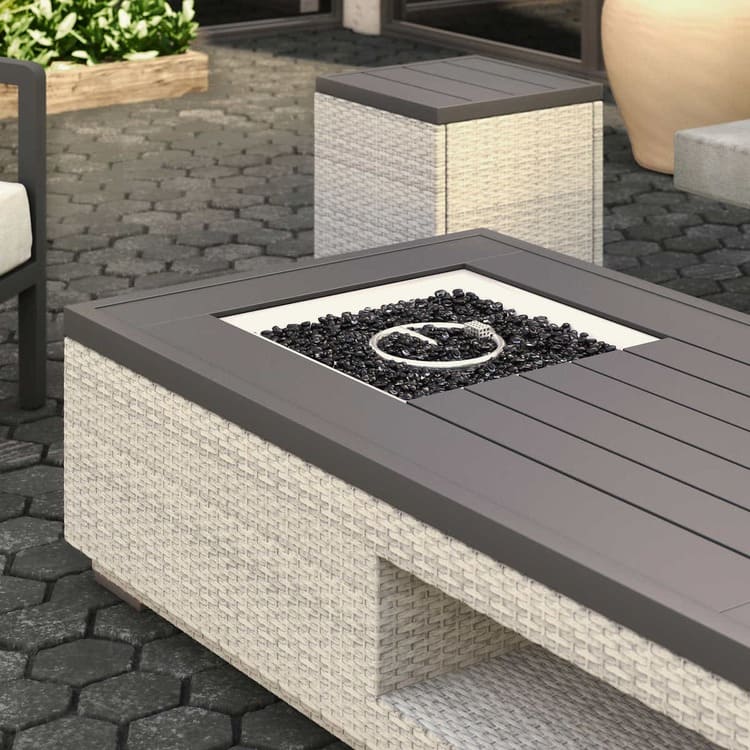 Costco Saesin Fire Table with External Tank Storage
It is a decorative board designed for your house's patio, lawn or outdoor garden since it comes with an integrated campfire. It is compact, lightweight, and has an external storage tank. Due to the table's aesthetics, you can install it in your residence without any problem since it combines effortlessly in different types of space.
In addition, it is an accessory for the outskirts of the house composed of resistant materials. In this way, it can withstand the different year seasons without degrading its structure. Therefore, you should not worry in the cold or hot months of the year since its maintenance is straightforward.
However, it should be mentioned that this outdoor bedside table can expose you to several cancer-causing elements, such as carbon monoxide. Therefore, you have to be cautious with the care and cleanliness of the table to prevent long-term problems. The rest of the specifications for this RST product are as follows.
Operation of the bonfire
The main feature of the Costco decorative table is the integrated campfire, located in the upper left area. This gas feed supply has a minimum LP tank of 20 pounds. On the other hand, the heat output is 55,000 BTU. This way, it can heat without posing a severe fire risk.
For ease of use and operation of the bonfire, this product includes a 10-foot propane hose. In addition, it comes with glass stones that give it a more pleasant aesthetic. If you do not know how to use the campfire, the dashboard comes with an instruction manual where you can guide yourself in each step so that you do not suffer any accidents.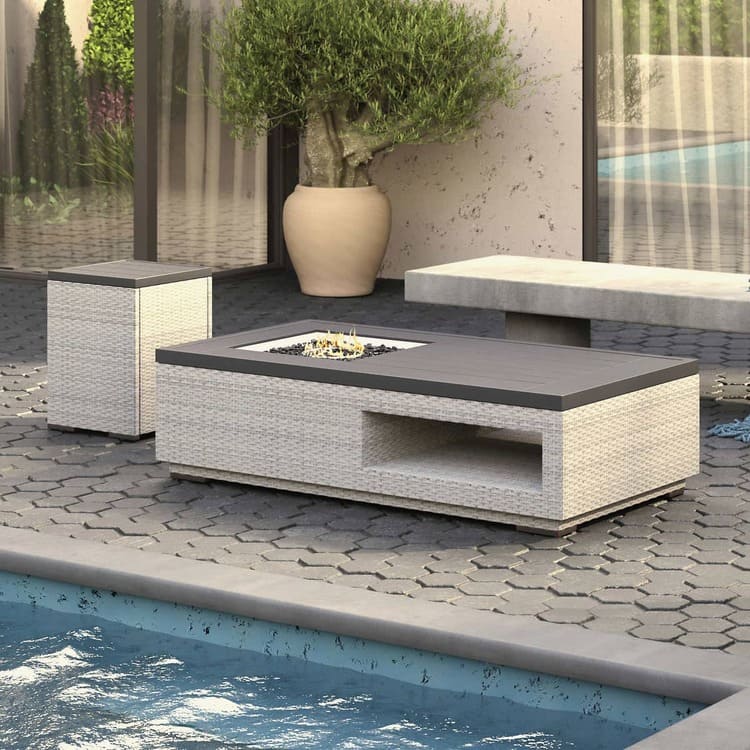 Composition and dimensions
One of the reasons Costco's decorative outdoor tables is so durable is its materials. It has a powder-coated aluminum frame and also uses woven resin wicker, which is ideal for adapting to different climates. In this way, you will only have to take care of cleaning it to have it in good condition. It is also necessary to emphasize that this product has compact dimensions to fit in different places. Its exact measurements are as follows.
Width: 32 inches
Length: 59 inches
Height: 16 inches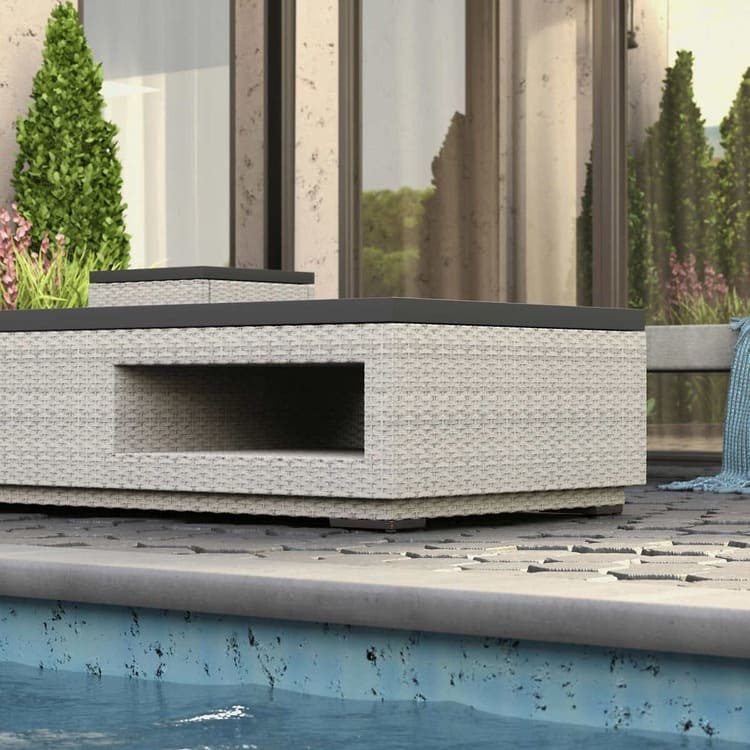 Costco Price
You can buy this model of garden table from the official website of Costco for an economical price of only $999.99. This cost includes delivery to the doors of your house. However, product assembly is priced for an additional fee but is not available for all regions. You should consult at the time of payment.