Thanks to the tremendous advances in home appliances in recent years, cooking has become faster and easier even for those with only the basics. And today, Dollar Tree makes it even faster and easier, even for those who love baking. With a series of products designed to save material, time, and effort.
Prepare cakes, cookies and chocolate muffins, and chocolate chips to share with all your family and friends this Christmas. We at Look At The Square (LATSQ) have seen these great options, and have also reviewed other stores such as ALDI and Trader Joe's, which become solid and reliable choices when looking to purchase the highest quality products. But today it's up to Dollar Tree, which maintains an excellent price within everyone's reach in the United States, without ever neglecting quality.
Dollar Tree Betty Crocker Chocolate Chip Cookie Mix
With this chocolate chip cookie mix, you can bake the best desserts during this Christmas season. Betty Crocker Chocolate Chip Cookie Mix has a delicious taste and balanced composition. The package is 7.5 ounces and allows you to make quite a few cookies, in order that everyone in the household can eat.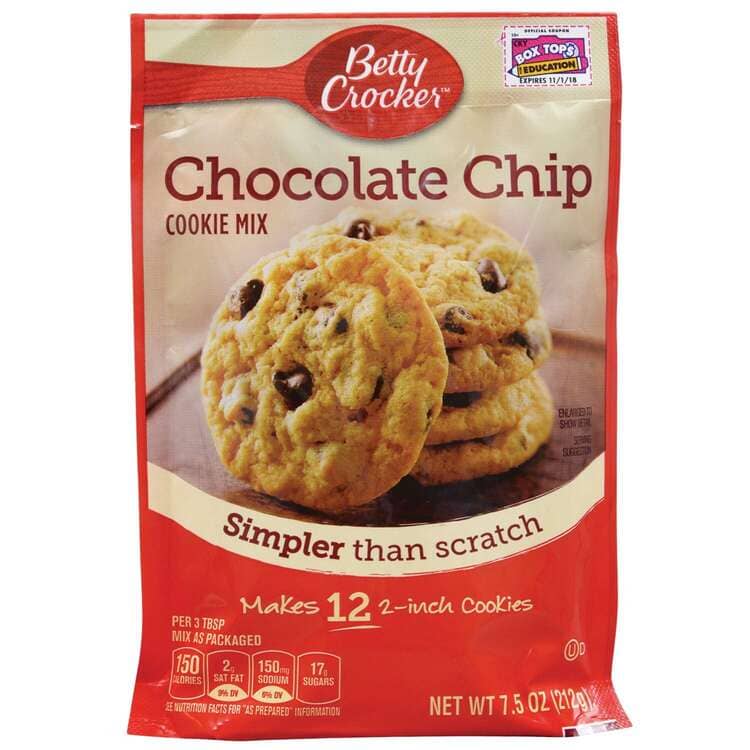 Importantly, Dollar Tree sells the Betty Crocker Chocolate Chip Cookie Mix product in a box of 9 packs. However, you also have the option of acquiring it in larger quantities, it all depends on your personal preferences. From the official website, you can buy this product for a price of only $11.25.
Dollar Tree Betty Crocker Banana Nut Muffin Mix
Within the catalog of baking products of Dollar Tree, you can find much more than chocolate chip mixes. Betty Crocker Banana Nut Muffin Mix is another option you have available for this Christmas. These also come in a box of 9 packs and 6.95-ounce contents.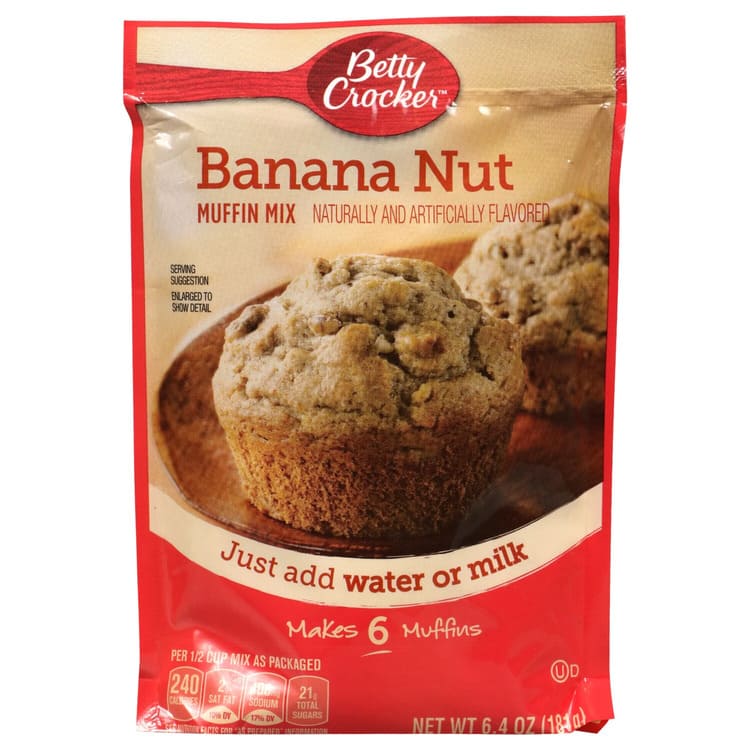 Nutritional information of interest
Fat: 5 grams
Sodium: 400 milligrams
Carbohydrates: 45 grams
Protein: 3 grams
The best thing about the Betty Crocker Banana Nut Muffin Mix product is that it will serve you for all kinds of occasions, and not only at Christmas. You can eat them as a delicious breakfast, for outings with your friends or to start a business. And best of all, you can combine it with other ingredients. The current price of the box is $11.25.
Dollar Tree Betty Crocker Chocolate Chip Muffins
Finally, Dollar Tree also offers you the option of preparing chocolate muffins during the holidays, to have a greater variety of desserts. Betty Crocker Chocolate Chip Muffins is available in boxes of 9, 18, 27, 36, and 45 packs. These weigh 6.5 ounces and can be ready in 15 to 20 minutes.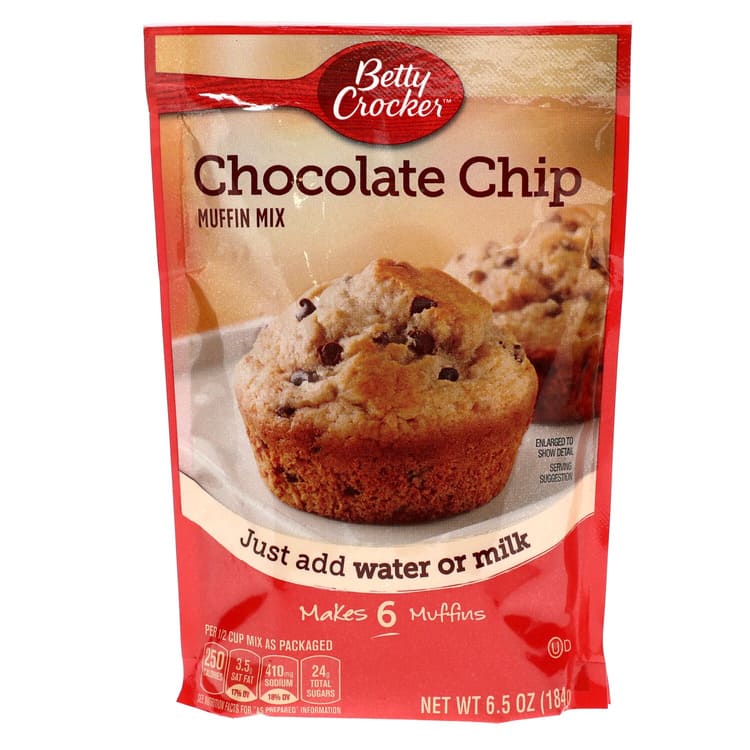 What's in this delicious product
Fat: 6 grams.
Sodium: 210 milligrams.
Dietary fiber: 1 gram.
Sugar: 24 grams.
Like the other products on the list, Dollar Tree's Betty Crocker Chocolate Chip Muffins are budget-friendly. The standard box of 9 packages costs $11.25, with different payment methods, and shipping options to the store or to the place where you are resident. In this way, it adapts to the needs or preferences you have.
How to prepare these products?
Both cookie and muffin mixes are easy to prepare. You just need to count on the following.
Water or milk.
Mold for muffins or cookies.
Oven.
Once you have all this at hand, you have to add the water or milk to the mixture for muffins or cookies. Create the shape in the mold and put them in the oven for a period of 15 or 20 minutes, depending on the texture you want to get.