Target isn't one of the biggest franchises in America for nothing… Because just as it constantly expands its catalog of appliances to bring to your home the best televisions, speakers, computers and more, it also cares about your physical well-being. However, choose to do it in a practical, versatile and adaptable way.
A home gym requires ingenuity to take advantage of all the possible space, and if before you feared having to buy a huge set of dumbbells, the solution is with the Bowflex SelectTech 552 Dumbbell. Even on Amazon it is one of the best sellers, because you have all the weight you need in a single product that you can buy from the comfort of your home with a click.  Let's look at the details here at Look At The Square (LATSQ).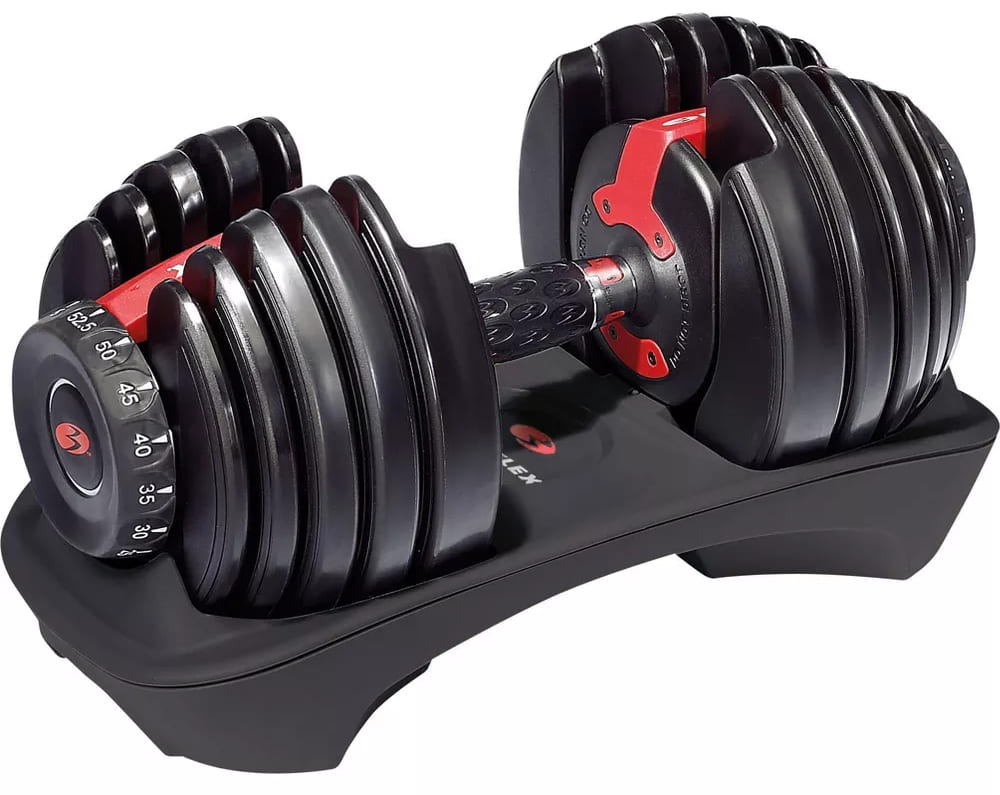 Target Bowflex SelectTech 552 Dumbbell
It is no longer necessary to have to buy multiple accessories to do exercises from your home. Especially because you can now purchase the Bowflex SelectTech 552 Dumbbell from  Target and save money in the process. It is a dumbbell that can automatically change its resistance to adapt to the weight you want to lift or the exercise you want to do.
Target's Bowflex SelectTech 552 Dumbbell fits easily and features multiple weight levels. Therefore, it is an ideal accessory to perform strength training in all areas of the body. So you can exercise from home and meet your New Year's physical goals in the shortest possible time, so you feel better about your body.
Wide weight range
The main feature of this Target product is that each dumbbell fits from 5 to 52.5 lb in increments from 2.5 lbs to 25 lbs. Therefore, you can do light and heavy exercises at the same time, to keep your whole body in good condition. Best of all, the weight range can be changed by simply turning the integrated dumbbell dial.
Undoubtedly, this quality is very useful to save money and space in the home. You will no longer have to buy an uncomfortable set of dumbbells, where many may be unnecessary. With this product, you save yourself those hassles instantly.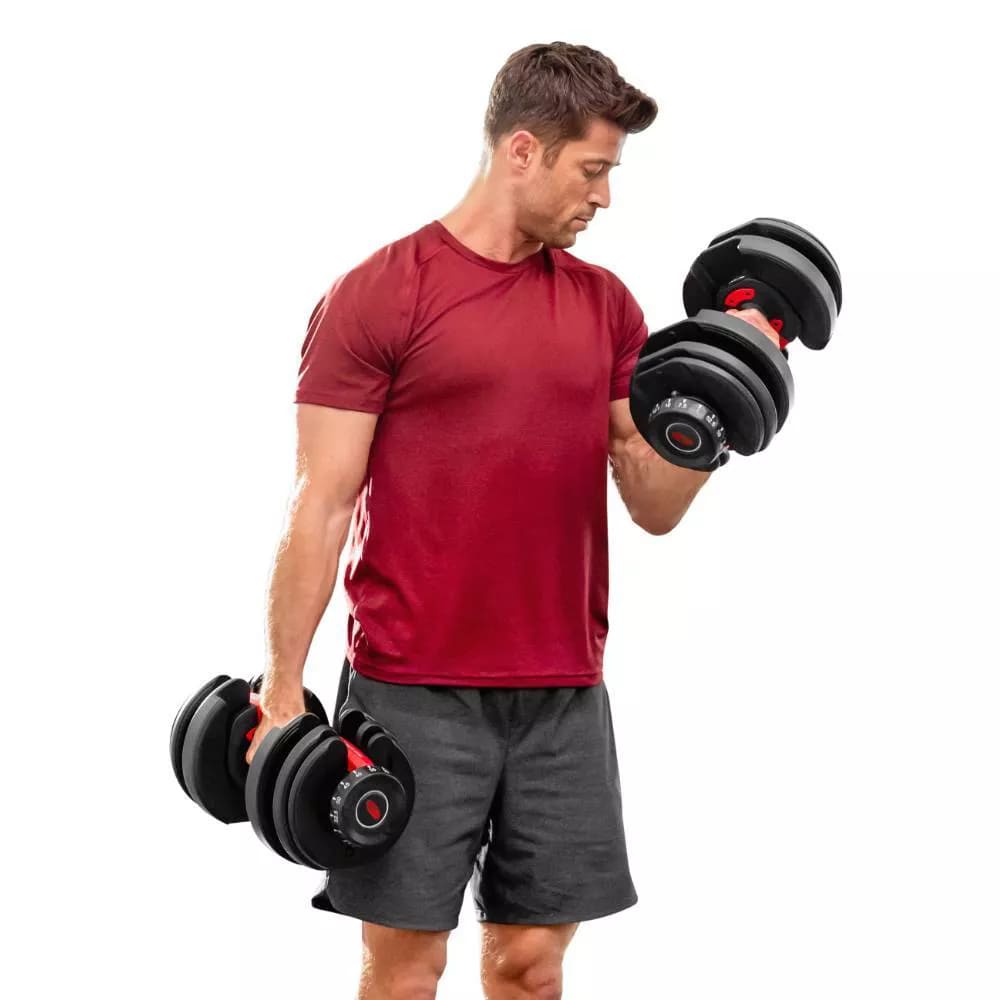 Comes with 1-year JRNY membership
If you have no idea how to start training from home, you don't have to worry or panic. This customizable dumbbell model includes a 1-year JRNY membership that can be renewed automatically. So you can access full-body strength classes from the mobile app, without having to spend money on a personal trainer.
With the help of the free membership, you will be able to advance faster in your workouts and find the exercises that offer you the best results. In addition, it is an excellent option to prevent injuries or muscle pain when you are training.
Recommended exercises
Floor Press for chest, triceps and deltoids.
Snatch to Overhead Press for shoulders.
Floor Squeeze Press for the quadriceps, femorals and buttocks.
Heels Elevated Goblet Squats para los cuádriceps.
Squeeze Curls for chest, shoulders and biceps.
Loaded Beast Row for the full body.
Rear-Foot Elevated Split Squat for the quadriceps or buttocks.
Goblet Good Morning para los femorales.
Three-Point Row for the back.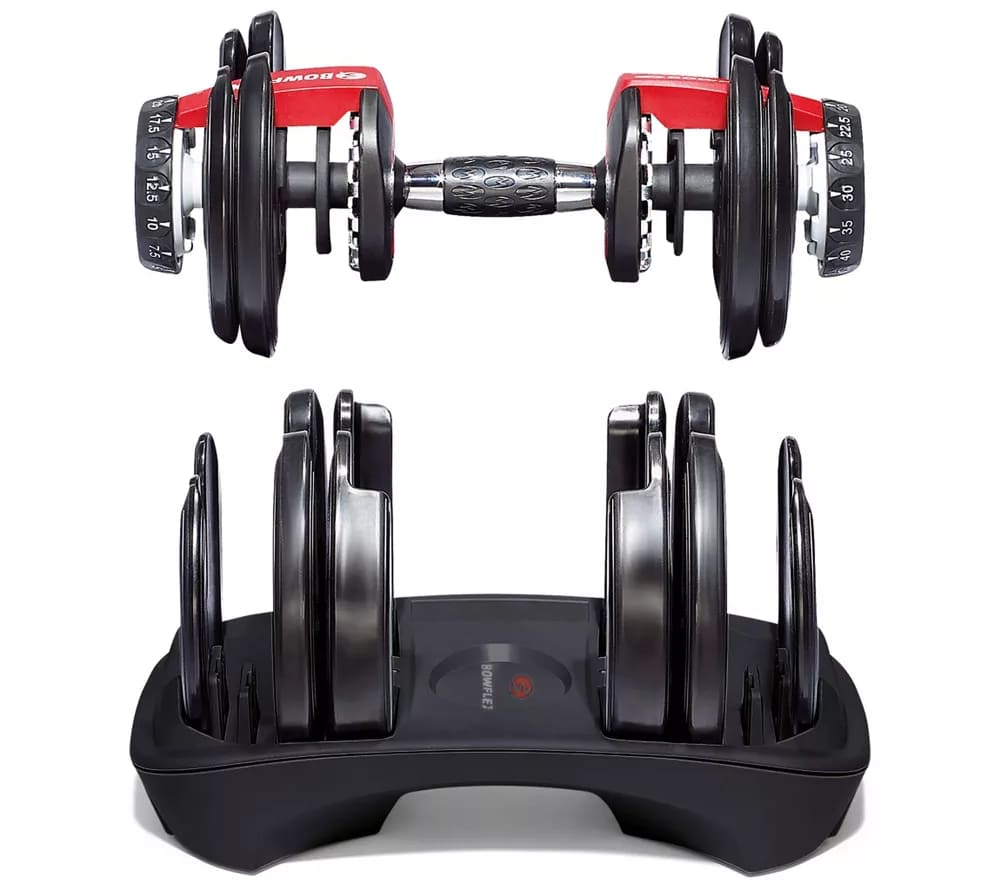 Target Bowflex SelectTech 552 Dumbbell Price
Interested in buying the Bowflex SelectTech 552 Dumbbell from Target? You can do it from the official website. This product is available for an affordable price of only $214.99. In addition, you can purchase it in funded payments of $20 per month if you have Affirm services.