Trader Joe's has surprised us by having the best organic turkey in many parts of the United States. Especially because in just one serving, turkey provides hundreds of nutrients and an unparalleled flavor that you can enjoy as a family for a very affordable price. Not even ALDI has dared so much.
The American store has to Look At The Square (LATSQ) turning on the oven, because this turkey having an organic origin, makes its meat of the highest quality. In addition, raised in an environment 100% cruelty-free, causes an excellent texture of the meat that results in a paco in optimal condition.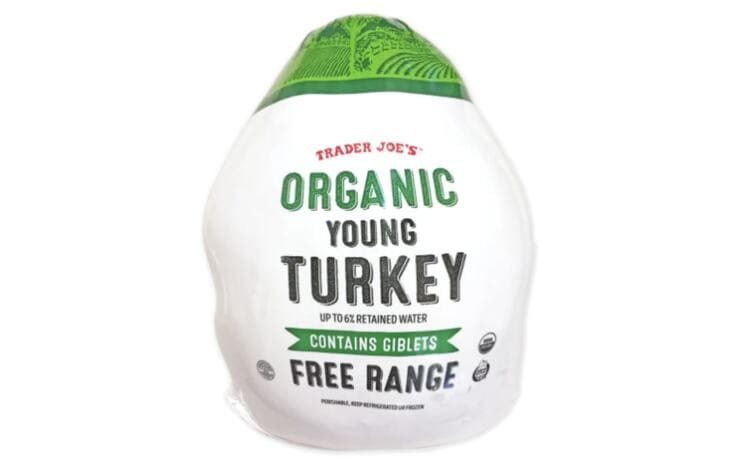 Trader Joe's Organic Young Turkey Free Range
To celebrate Thanksgiving and other holiday dates at the end of the year, turkey is a food that cannot be missed. For that reason, Trader Joe's Organic Young Turkey Free Range product is in high demand. This is a 1-pound food that can feed several people in your family, in a healthy and delicious way.
This piece of Trader Joe's is essential for the holidays and has different forms of preparation. And best of all, it complements naturally with other dishes, so you have a complete and nutritious dinner. In short, Organic Young Turkey Free Range is a food with which you can feed your whole family and make them happy.
Organic Young Turkey Free Range Nutrition Information
Before buying this product from Trader Joe's, it is good to know its composition. This way you will know everything you are consuming so that it does not affect your diet. The nutritional information for the Organic Young Turkey Free Range is as follows.
Serving Size: 4 ounces.
Calories per serving: 160.
Total fat: 6 grams.
Saturated fat: 1.5 grams.
Cholesterol: 80 milligrams.
Sodium: 125 milligrams.
Protein: 24 grams.
Vitamin D: 13.2 micrograms.
It should also be noted that this organic turkey from Trader Joe's has a low iron and potassium content. It only contains 6% of each in its overall composition.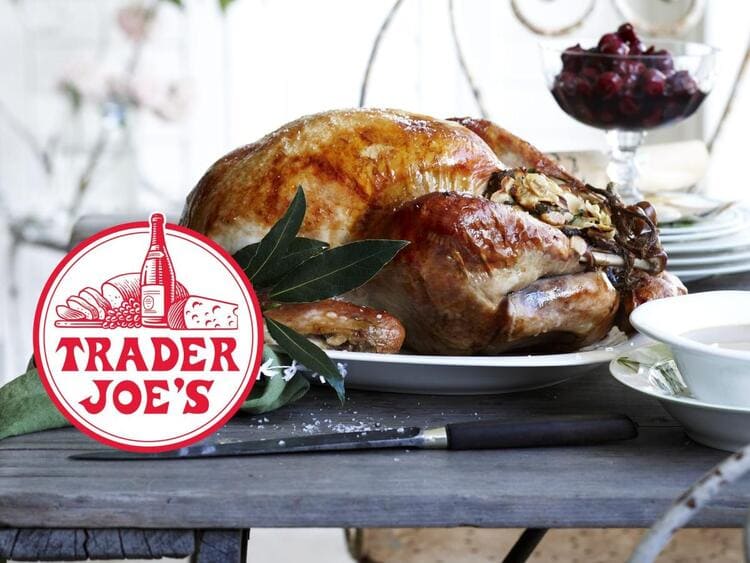 Raised in the most natural and organic way possible
It is important to mention that this product of Trader Joe's has a different development than other turkeys on the market. In particular, because these are free-reared organic turkeys, without any animal cruelty. These are located outdoors, are not in brine and manage a vegetarian diet.
How to prepare the Organic Young Turkey Free Range?
You can cook this product in the oven so that it has a soft and juicy texture. Just follow the steps below.
Prepare the marinade and dressing for the turkey, with the ingredients of your preference.
You can use vinegar, oil, garlic cloves, Worcestershire sauce, pepper, wine or cognac.
Then, you need to use the dressing to rub the inside and outside of the turkey.
Let the turkey cool in the fridge for 3 or 4 hours. Meanwhile, start preheating the oven.
With aluminum foil, leave the turkey in the oven for 1 hour and 30 minutes, at a temperature of 175 ºC.
Finally, turn it over so that it continues to bake until it reaches 3 and a half hours.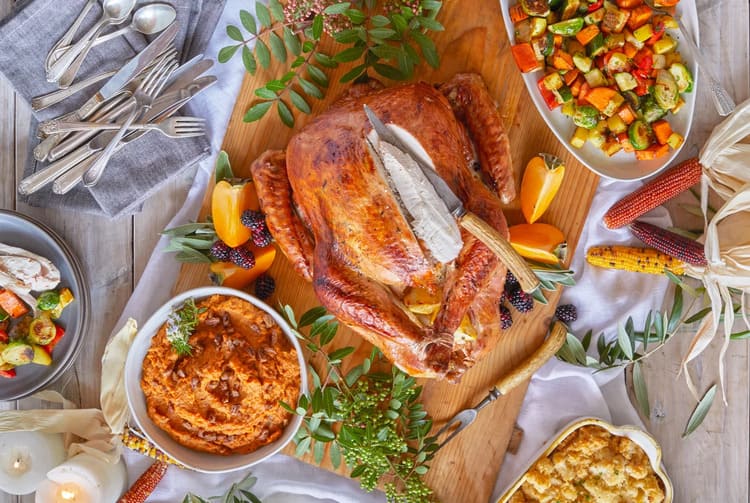 Trader Joe's Organic Young Turkey Free Range Price
One of the main advantages of this Trader Joe's product is that it has an affordable price. From the website, you can buy it for only $3.99. There are different payment options available, as well as methods for turkey delivery or pickup.