So that your little one has a choice, and can expand their imagination, you only need to take a look at the catalog that IKEA has for you.. However, at Look At The Square (LATSQ) we are comfortable with IKEA furniture sets. The main characteristic of this piece of furniture is that it works as a bed, and in the future as game furniture.
At the same time, just because it is the children's room, does not mean that attention to detail is not needed. In this case, you can review the specifications, recommendations, and care of the Ikea furniture.
IKEA Kura
The concept of this piece of furniture is to function as a bed for small children. The Kura is reversible, but what does it mean? Basically, the drawer where you place the mattress can be placed at the top of the structure. This way you will have a bunk bed, and under it, a space that you can use for the children to play.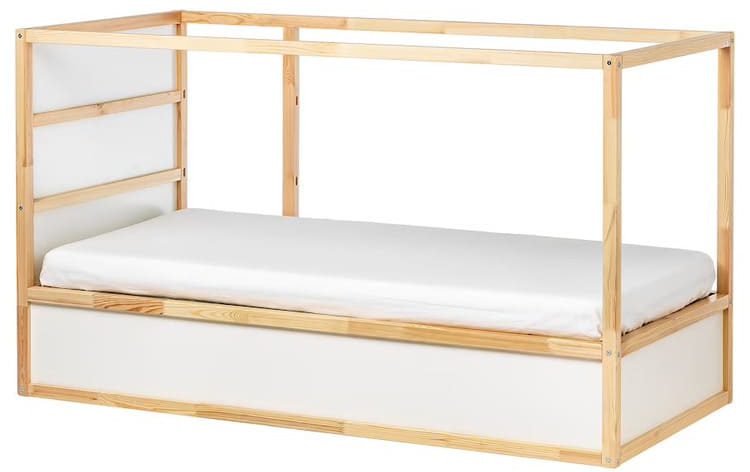 In addition to this, the furniture is easy to install, whose final appearance is impeccable. Also, the quality-price ratio is acceptable. It should be noted that you should know that the bed ladder is fixed, that is, you cannot move it from one of the sides of the bed. Lastly, in the reference image you have a mattress. However, this accessory is not included in the box.
Furniture materials
First of all, the frame of the bed is made of solid pine, varnished with clear acrylic. For its part, the bed base slat is made of solid pine, and the panel is made of fiberboard and acrylic paint.
One of the advantages of this bed is that pine does not rot, which gives the bed strength and durability. Besides, it can resist changes in temperature. In addition, pine is a light wood, so you can move the bed without problems.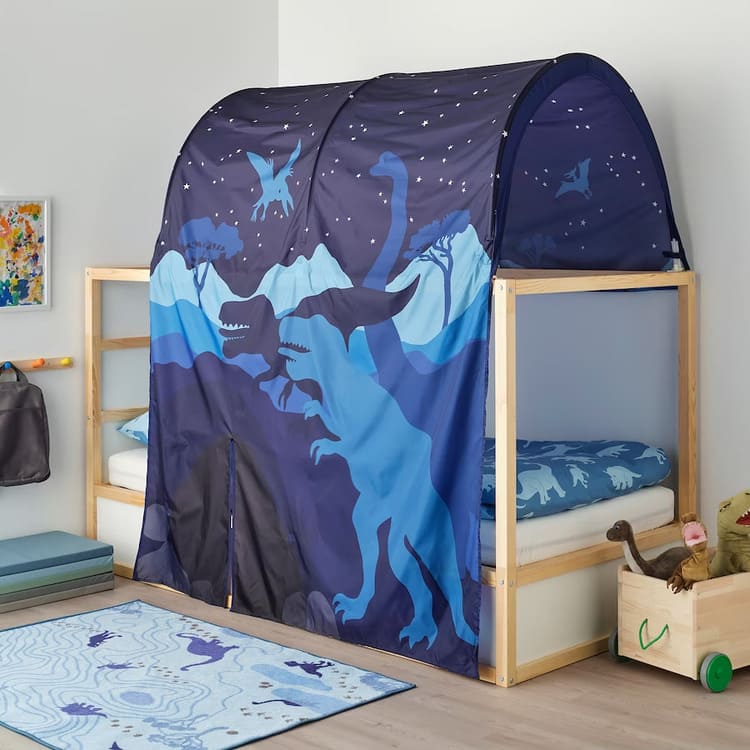 Furniture care rules
For all furniture you need to follow an instruction manual, as well as care measures. The first tip is to clean with a damp towel, then wipe the entire surface of the bed with a dry cloth. In the same order of ideas, you do not need a special detergent for cleaning.
On the other hand, part of the rules are the safety guidelines that you must follow. Everything is aimed at preserving the integrity of the child while using the bed. So, to avoid accidents, it is recommended that the separation distance between the bed and the wall be greater than 9". Added to this, the literal one is advisable for children over 6 years of age.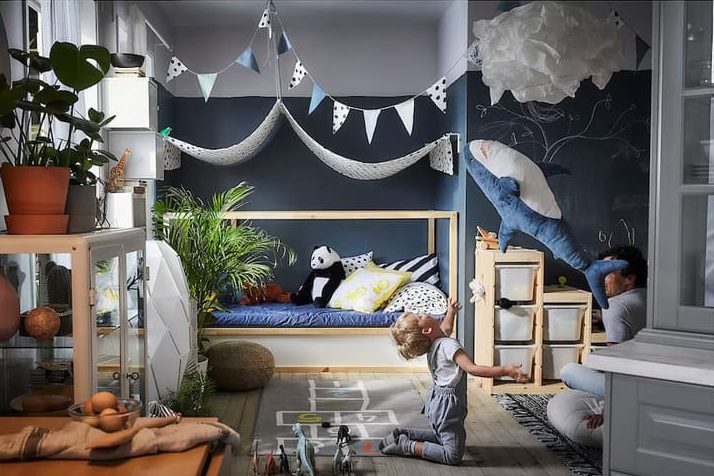 IKEA Kura Price
The IKEA reversible bed has a value of $249.00. Now, if you belong to the Ikea family, you can enjoy discounts on some purchases. Likewise, you can earn 5% in rewards for just using the Ikea Visa credit card.