When you see the Urban Outfitters catalog, you come across these vintage cabinets, which, despite their price, are worth every penny for their beautiful designs and functionality… No wonder it has been tremendously successful in America since it was founded.
Because in addition to functionality, they are unique designs exclusive to the brand that you will not find in other stores. So, it doesn't matter if it's furniture, shelves, bookcases or mirrors… You will be sure that every dollar you invest will make your home look more unique and original than ever. Full of color, with materials of the highest quality, and designs taken from magazines, it looks like a more modern and at the same time vintage home.
UO Marte Storage Cabinet
The first product that we bring you from the Urban Outfitters collection to order your clothes is the Marte Storage Cabinet model. This has a vintage design in light brown, with a medium size and natural fabric, since it is made with gmelin wood. Due to its measurements, you can easily install it in the bedroom. These are as follows.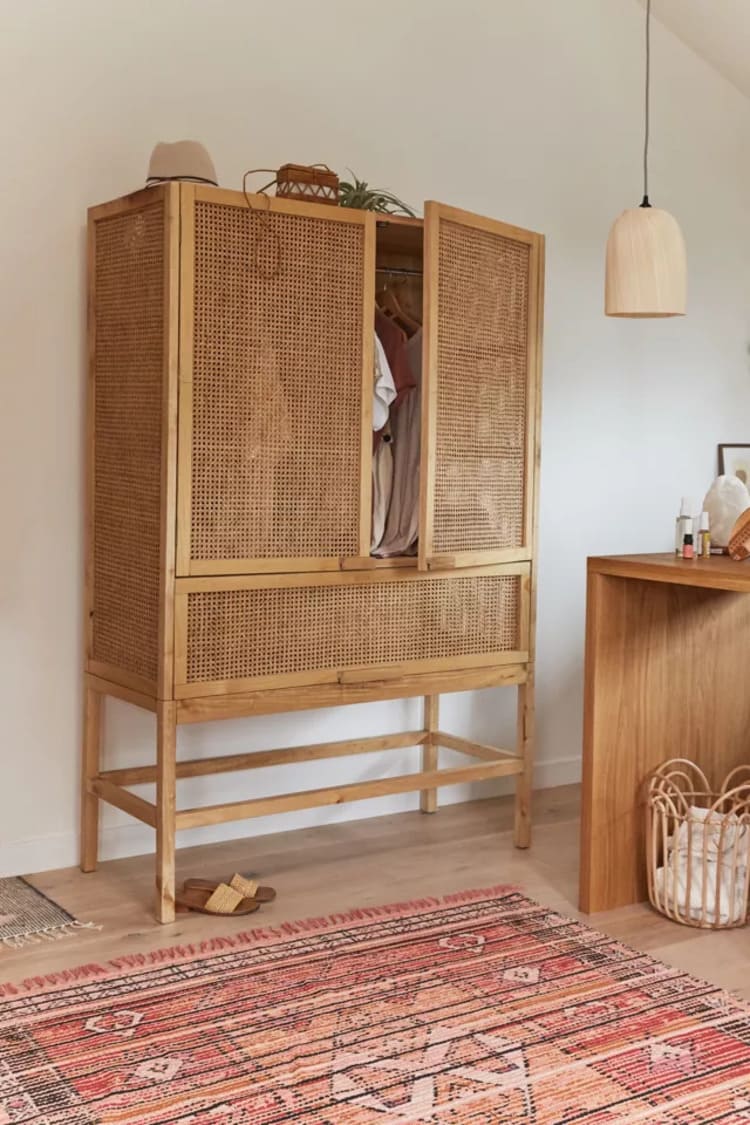 Dimensions: 42.99 x 20 x 69.01 inches.
Dimensions between shelves: About 11 inches.
Marte Storage Cabinet is equipped on the inside with 3 shelves and a hanging bar. In addition, it has an additional hidden shelf underneath for your personal items. This product can be kept in good condition by simply cleaning it with a cloth. As for its price, you can buy it for only $899.00.
Urban Outfitters Amelia 6-Drawer Dresser
Another classic style model that Urban Outfitters has to offer is the Amelia 6-Drawer Dresser product. This is available in different shades of beige and brown, to have a natural appearance inside a bedroom. This chest of drawers with 6 drawers is made with natural handle wood. Its measures are as follows.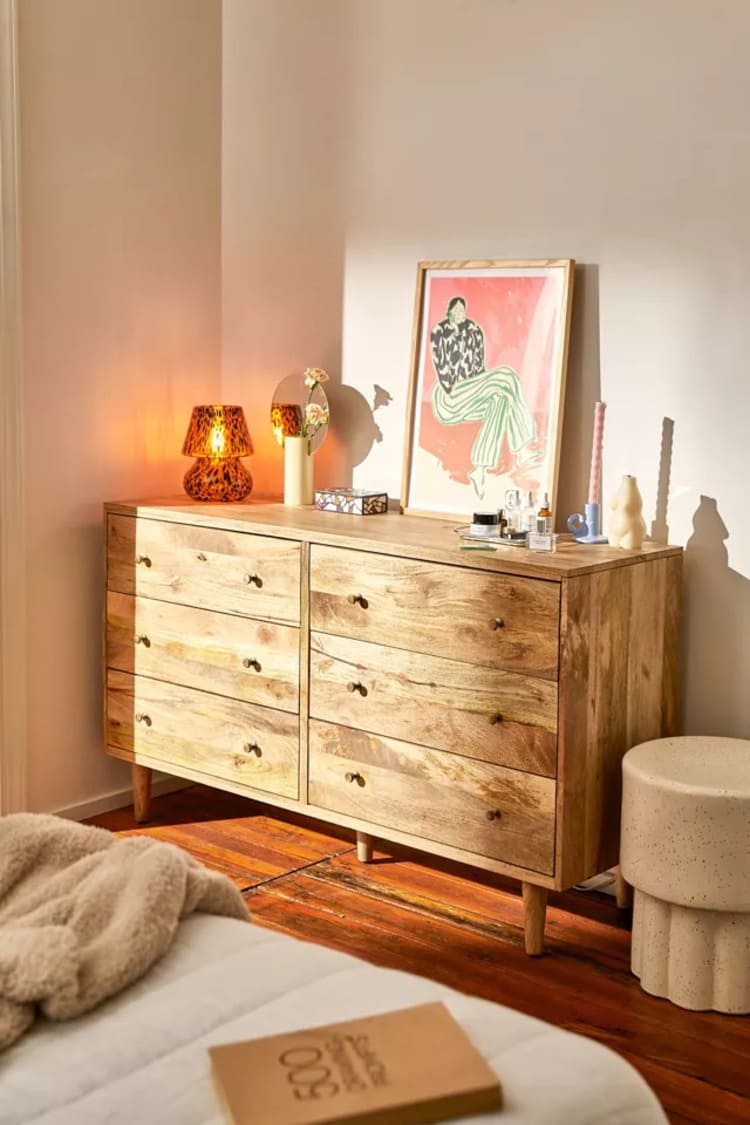 Dimensions: 58″ L x 18″ W x 33″ Height.
Drawer Dimensions: 26″ Long x 13″ W x 6″ High.
Leg Height: 6″.
Weight: 177.8 lbs.
Am Since it ships in pieces, Amelia 6-Drawer Dresser comes with instructions and tools for in-house assembly. It is important to note that these are equipped with aged brass knobs. From the Urban Outfitters website, you can buy this splendid product for a price of only $899.00.
UO Mason Storage Cabinet
In the Urban Outfitters online catalog, you can also find larger size options, to store everything you want. The Mason Storage Cabinet model is  a good option to consider, due to its classic design that is available in multiple colors. It is a product that fits well in different rooms and has the following measures.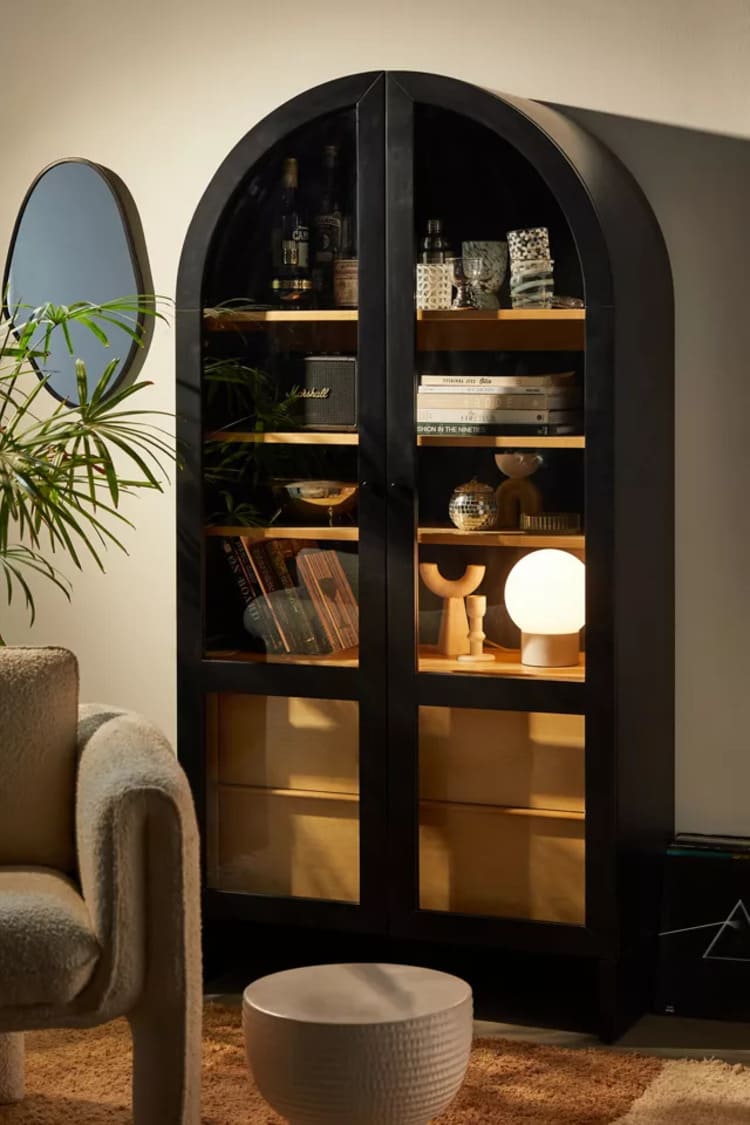 Dimensions: 36 x 16.75 x 72 inches.
Drawer dimensions: 30 x 11.65 x 7.29 inches.
Shelf Dimensions 1: 34.44 x 14″ inches.
Shelf dimensions 2 and 3: 34.25 x 14 inches.
Leg height/clearance: 6 inches.
Weight: 95 lbs.
Unlike other models on the list, Mason Storage Cabinet comes factory-assembled. So, you won't have to go through that tedious process. This storage product is priced at $1,699.00, with installment-financed payment options.
Urban Outfitters Mason Cane Storage Cabinet
Finally, we must talk about the Mason Cane Storage Cabinet model from the Urban Outfitters collection. This cabinet is available in black and beige, with a style that fits both in the living room and in the bedroom. The measures it has are as follows.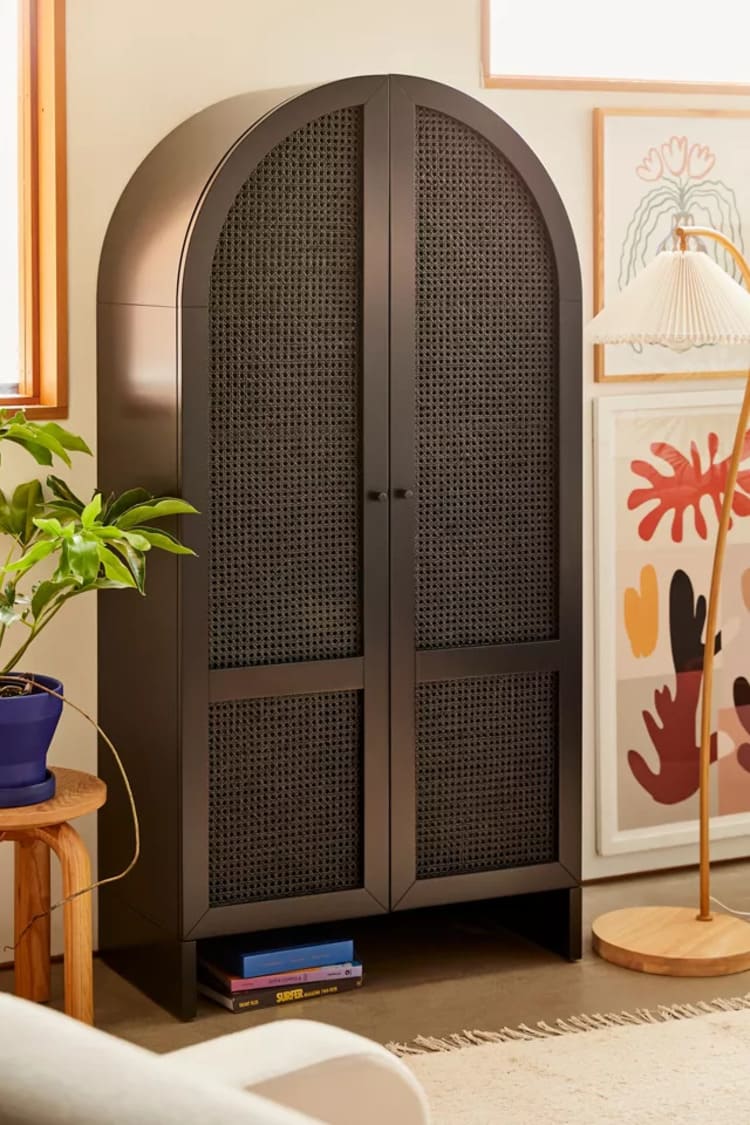 Dimensions: 36″ L x 16.75″ W x 72″ H.
Drawer Dimensions: 30″ L x 11.65″ W x 7.29″ H.
Weight: 176.4 lbs.
Mason Cane Storage Cabinet has 2 doors, 3 interior shelves, and 2 pull-out drawers. Its current price is $1,899.00.