Ninja products have revolutionized the world of home appliances in such a way that now at Look At The Square (LATSQ) we cannot miss an option as juicy as the Ninja Foodi Smart 5-in-1 Indoor Grill at Target. In addition to being discounted, it has features and functions expected from the brand that became so famous in the United States and the world.
Categorized as one of the most versatile, ergonomic, and multipurpose appliances even in stores like Amazon and Walmart. Combine the advantages of an air fryer, grill, oven, and dehydrator to leave your meals more delicious than ever. This 2023 takes your diet and level further to keep everything as healthy and delicious as possible.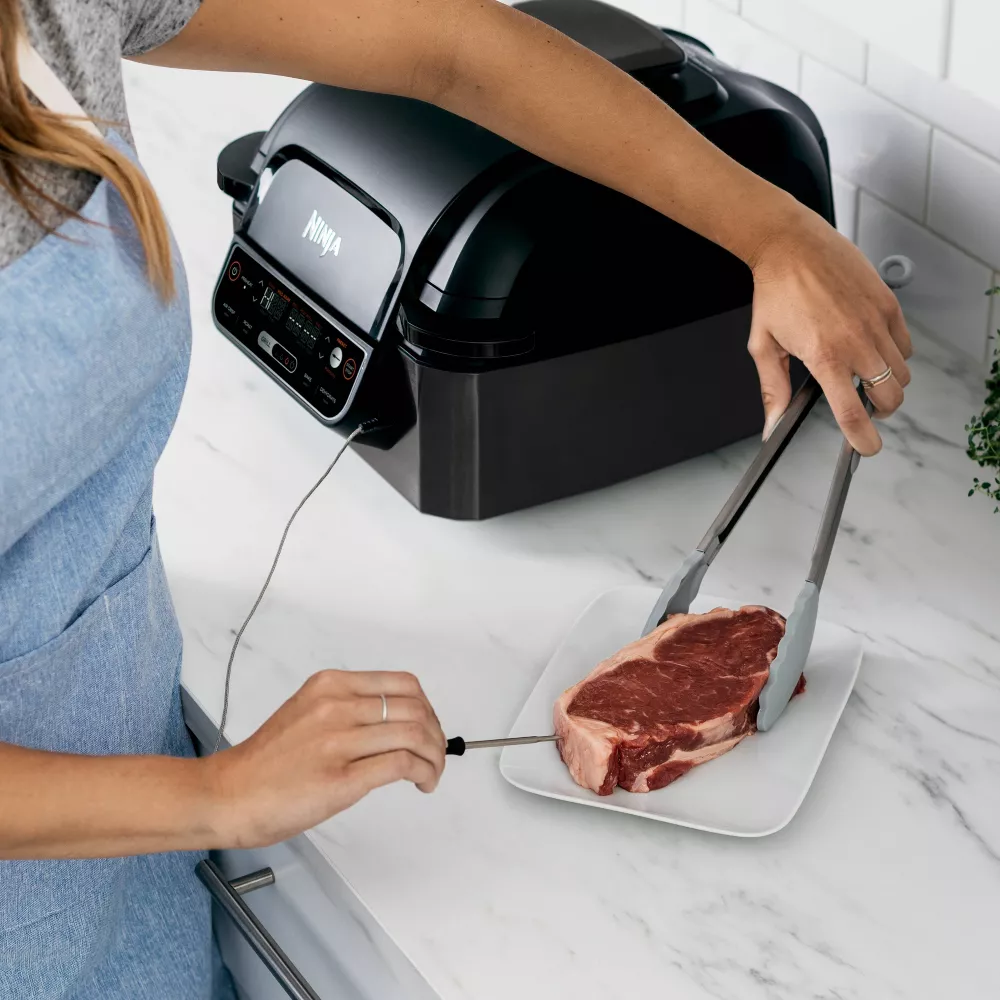 Target Ninja Foodi Smart 5-in-1 Indoor Grill
If you don't have a grill garden or terrace, Target helps you solve that problem with your new appliance. This is the Ninja Foodi Smart 5-in-1 Indoor Grill model, a product that also works as an air fryer. It is compact in size, modern design, and multiple functions that you can learn to use in a short time.
The way it's designed, Target's Ninja Foodi Smart 5-in-1 Indoor Grill will help you improve as a cook. At the same time, minimize the possibility of an accident when you are preparing your favorite foods. Without a doubt, it is a product that can be very useful within your home.
Smart cooking system
In order to achieve the perfect cooking point with any food, this product has an intelligent system. In this way, at the touch of a button and without guesswork you can get wonderful results. This saves you a lot of worries during the cooking process and you can do other things during the cooking of food.
It is also good to note that this is a product that comes with recipes included. Then, you will have the opportunity to experiment in the kitchen to try new and delicious foods.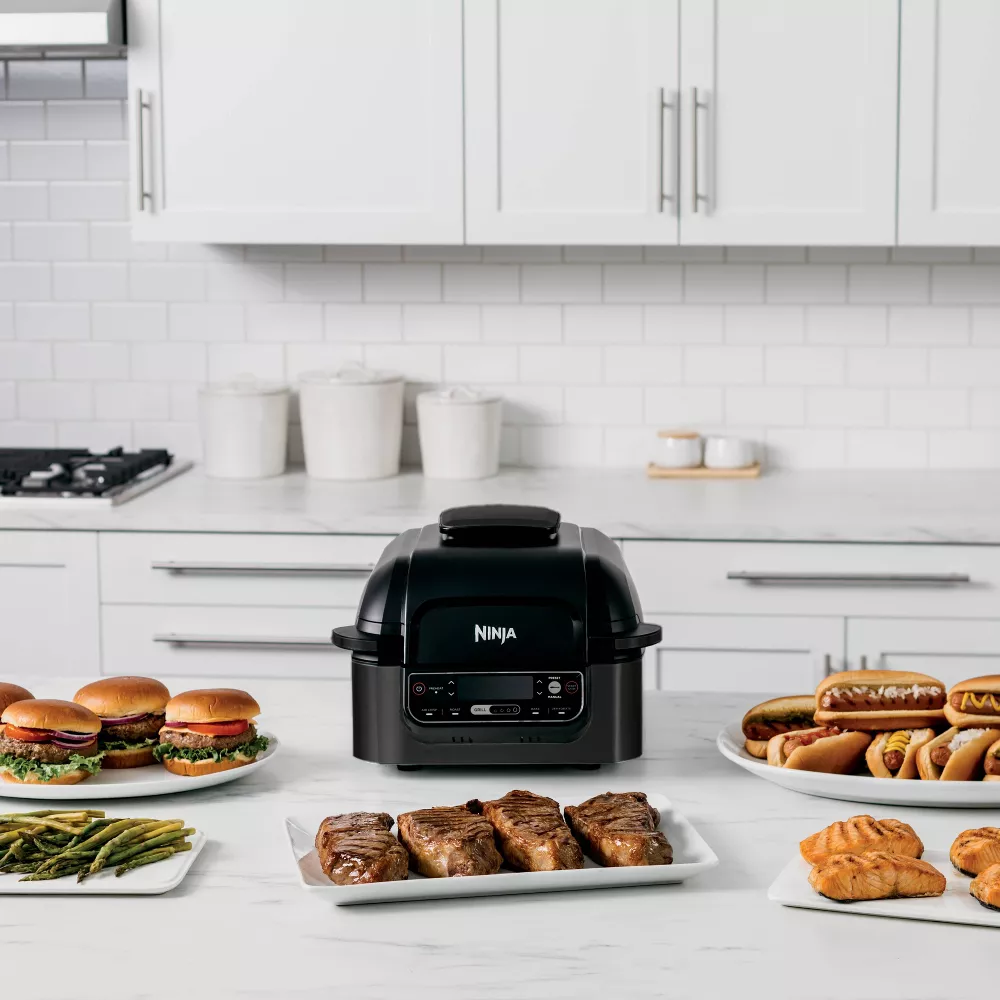 Foodi Smart Thermometer
So you don't have to be attentive to the cooking process, this appliance has an incredible smart thermometer. This has the ability to control the temperature of food for you, to deliver better results. Thanks to this, you can enjoy a delicious grill where all the ingredients have been cooked in a perfect way.
Important features
It is a 5 in 1 appliance that has the following functions: grill, crispy air, baked, roasted and dehydrated.
It has an integrated drawer for frying with air of 4 quarters capacity.
It has a spectacular smoke control system for grilling without smoke. That way, you won't have to cook outdoors.
It employs 500F cyclonic roasting technology for year-round roasting, without suffering performance issues.
It has the ability to transform frozen foods to grilled foods in 25 minutes.
It is a product with non-stick removable parts that can be washed in the dishwasher. Thanks to this, the grill can be kept clean at all times.
Its measurements are as follows: 10.4 inches high x 14 inches wide x 17 inches deep.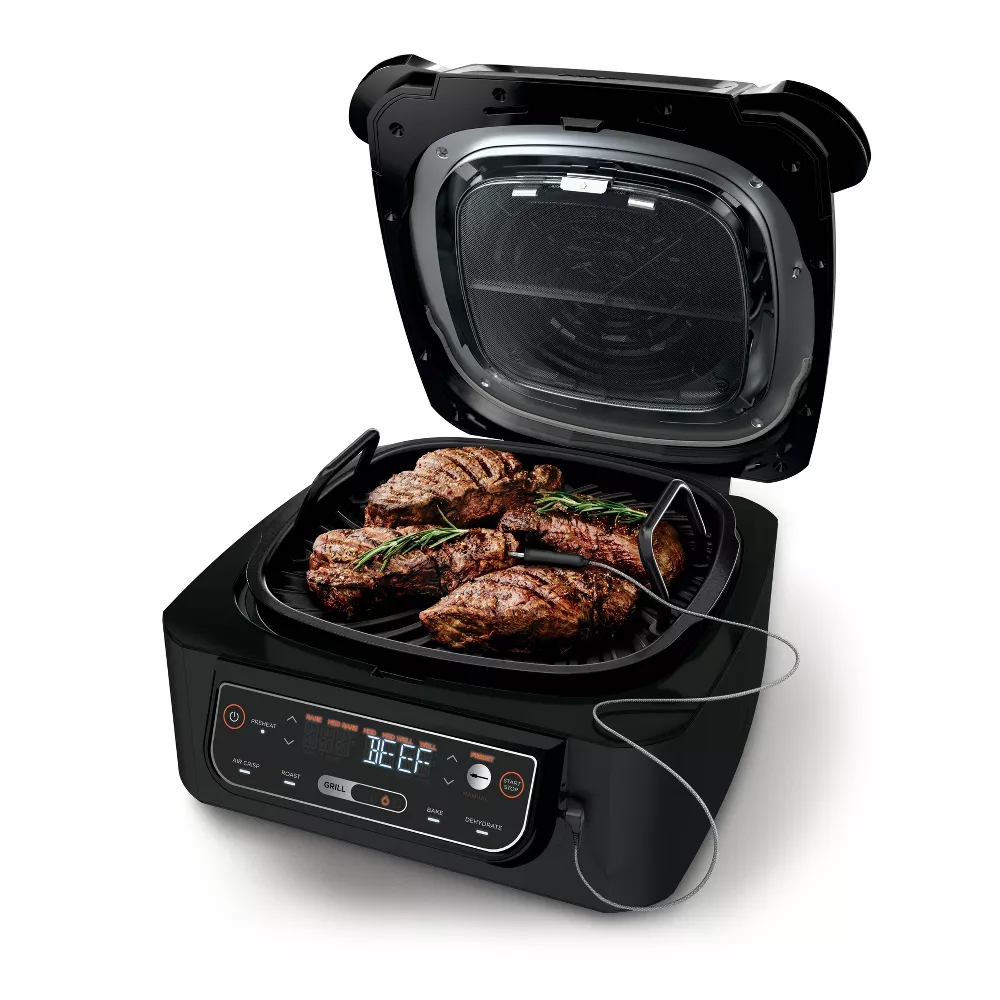 Target Ninja Foodi Smart 5-in-1 Indoor Grill Price
At the moment, Target's Ninja Foodi Smart 5-in-1 Indoor Grill is available at a 38% discount. Thanks to this, you can buy this product for only $149.99 when its original value is $239.99. Therefore, you can save $90.00 with the online purchase of this appliance. Plus, you have a 1-year limited warranty.