Reversible, comfortable, and elegant… This is the new collection of quilts and covers from Amazon that has been given the task of displacing the best models of Zara Home or IKEA. The experts at Look At The Square (LATSQ) have given it five stars because it offers all the advantages you can ask for in a model like this. Hypoallergenic, full of color, and able to make your room have a different style immediately after using it.
More and more people in the United States are implementing these designs in winter seasons because they keep warm and definitely have nothing to envy to other more expensive models. Perfect as a Valentine's Day gift, it's an option you can't overlook when you think about decorating your rooms.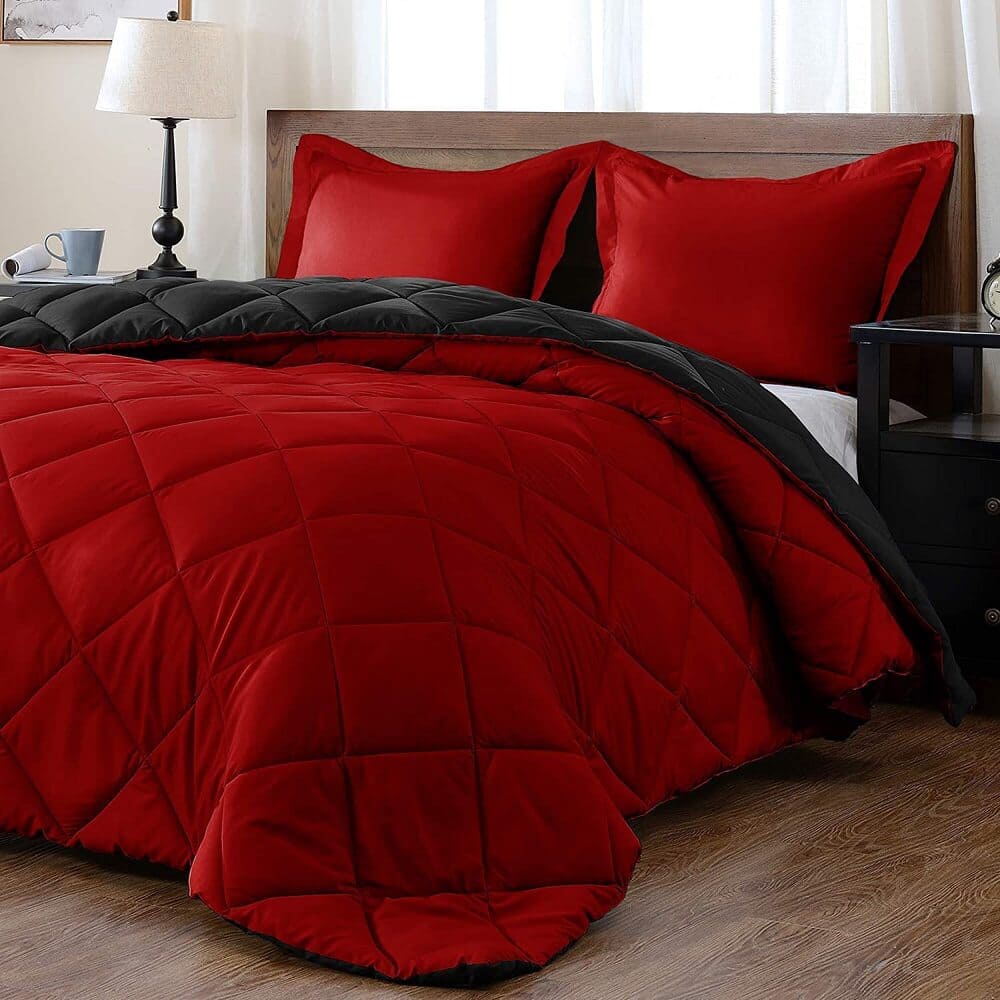 Amazon Downdeluxe Lightweight Solid Comforter Set
One of the first things that stands out most about this fantastic Downdeluxe Lightweight Solid Comforter Set collection is its ability to improve the appearance of your room. It does not matter if you are moving or starting your independent life, as it is the perfect way to give a touch of elegance, comfort, and modernity to the space destined for your rest.
On the other hand, it comes in different colors so you have a complete repertoire to choose from throughout the year. And if good prices can vary a little depending on the color, they remain in an accessible range so that your pocket does not suffer. Choose from 15 different colors, ranging from pastel shades, bright tones, and unique motifs with geometric shapes.
In the same way, the collection has three different sizes so as not to limit the options of users. Choose from three different sizes: King, Queen, and Twin. There are no limitations when it comes to taking your comfort and your bed décor one level further thanks to this collection from Amazon.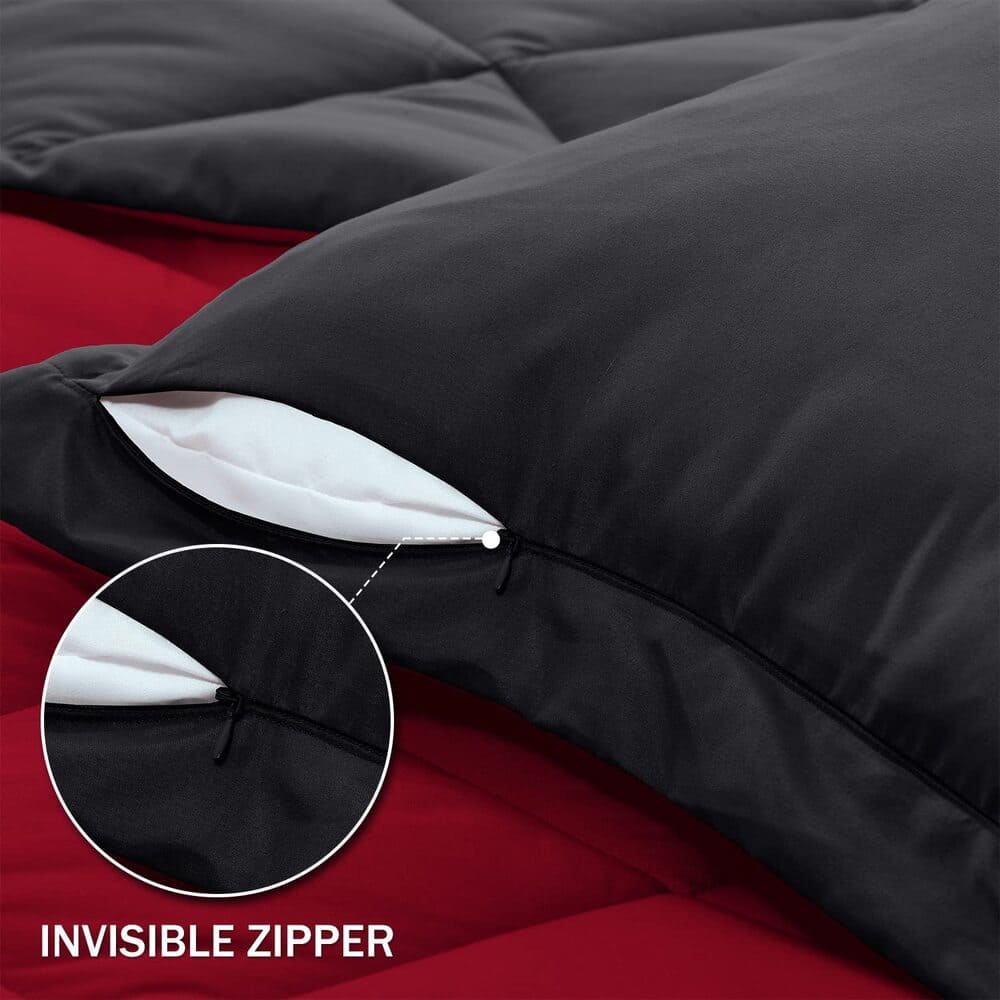 Quality, comfort, and softness in the fabric
This duvet set is made of a 100% brushed microfiber fabric. That in addition to being ultra-comfortable, provides adequate warmth for the whole year, especially for the winter seasons. In addition, it includes 3 pieces that include:
1 reversible bed comforter.
2 reversible pillowcases.
If you stop to think about it, one of its most striking features is that this comforter is reversible. This means that instead of having 15 different colors, you will have 30 chances to change your comforter throughout the year. It is elegant and capable of rejuvenating your bedroom as it combines with any color of sheet or room design.
Washing Tips
The Downluxe brand recommends machine washing.
Do not use any abrasive detergent or chlorine because they can damage the fabric.
If you do not have a dryer to dry it in a gentle cycle, after squeezing we recommend laying it in a place where sunlight partially reaches it.
In case they are very hot seasons do not leave it too long in the sun because it could damage the fabric.
When you want to store it, it is advisable to store it in its same packaging. And if you no longer have it, store it in a thick zippered bag to prevent it from being damaged by mites or termites.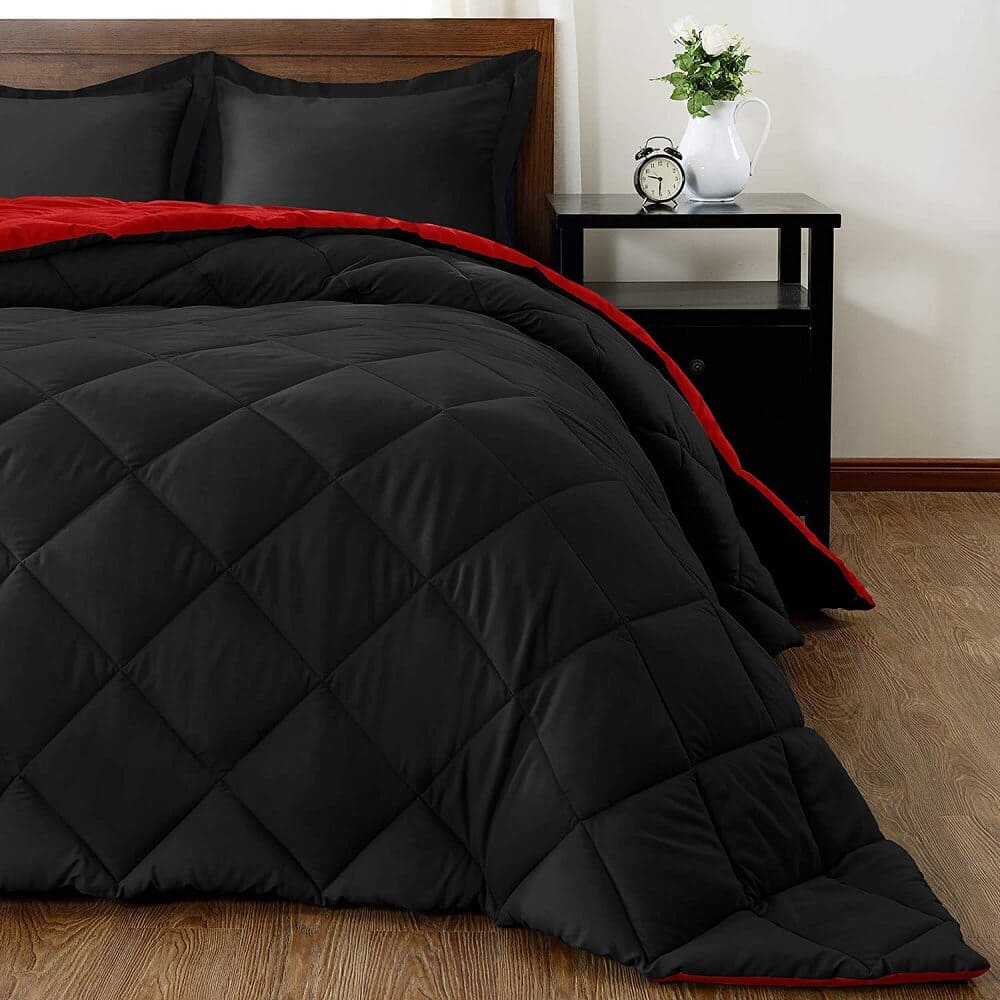 Price of the Downdeluxe Lightweight Solid Comforter Set on Amazon
To determine the price of the Downdeluxe Lightweight Solid Comforter Set you must take into account the color you want. Since the price can vary from $38.25 to $57.99. So before requesting the purchase, you should ask about the availability of the color you want and the price.