The technology experts at Look At The Square (LATSQ) know that air fryers will hardly go out of style. Its benefits range from making your meals ready in less time, to giving you healthier meals, full of flavor and with almost no oil. That's why Target keeps its U.S. sales on the rise, thanks to the Aria Large Touchscreen Stainless Steel Air Fryer.
That in addition to being powerful and ideal for all kinds of meals, is very accessible and easy to use. With a gift price, it is positioned as an option that unseats many Amazon and Best Buy products because it adapts to the budget of many.  Let's see the details of this fantastic appliance: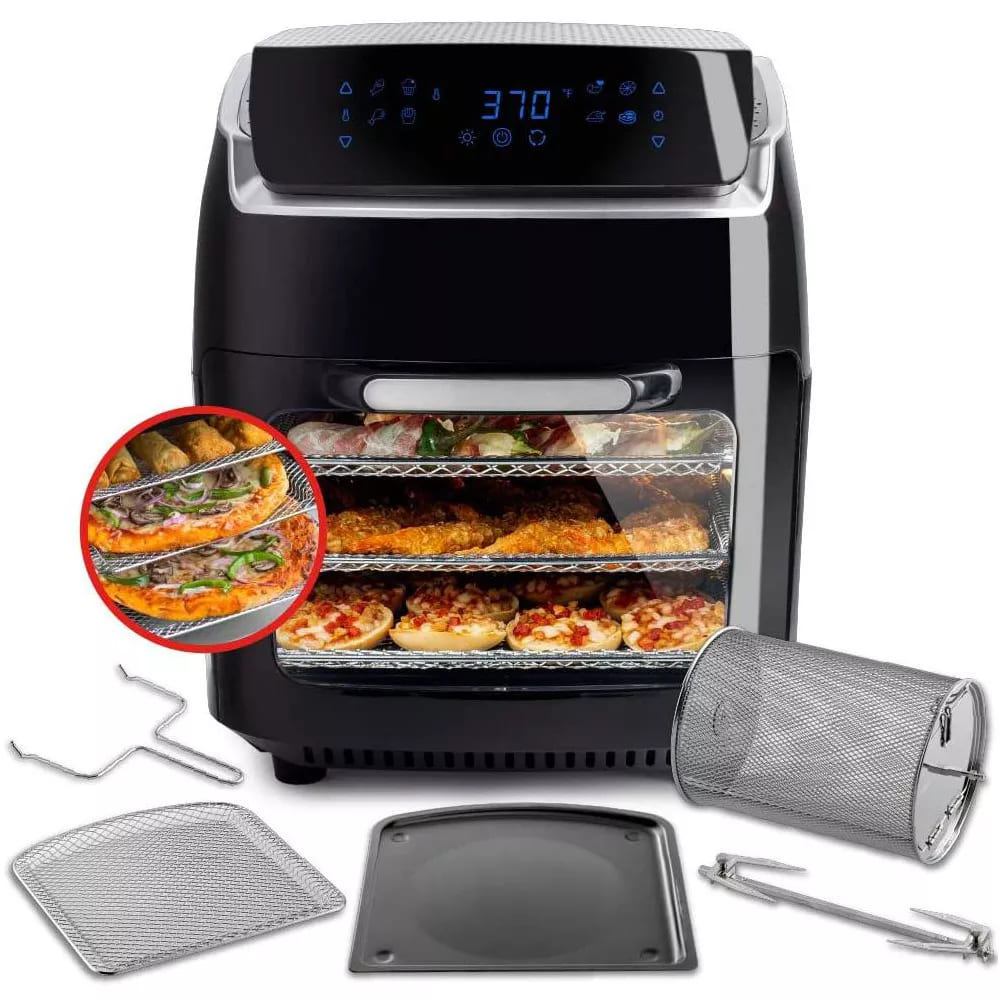 Target Aria Large Touchscreen Stainless Steel Air Fryer
Now you can cook as much as you want quickly and without having to use large amounts of oil, with Target's new appliance. This is the Aria Large Touchscreen Stainless Steel Air Fryer model, an easy-to-use device for the whole family. It is compact in size, has a wide range of functions and 10 quarters capacity.
Target's Aria Large Touchscreen Stainless Steel Air Fryer is a high-performance product, because of the way it's composed. It uses state-of-the-art technology in all its cooking functions, to work quickly. In this way, you can offer healthy and delicious results, with all kinds of recipes included.
Multi-function appliance
Among the main qualities of this Target device, it is necessary to mention its versatility. This is because it has multiple built-in functions to perform different cooking processes. The appliance has the ability to bake, roast, fry, reheat, dehydrate, grill and much more.
And best of all, the air fryer has 8 presets for foods such as chicken, beef, vegetables and desserts. In this way, you can prepare all kinds of edibles in a matter of minutes, without much effort.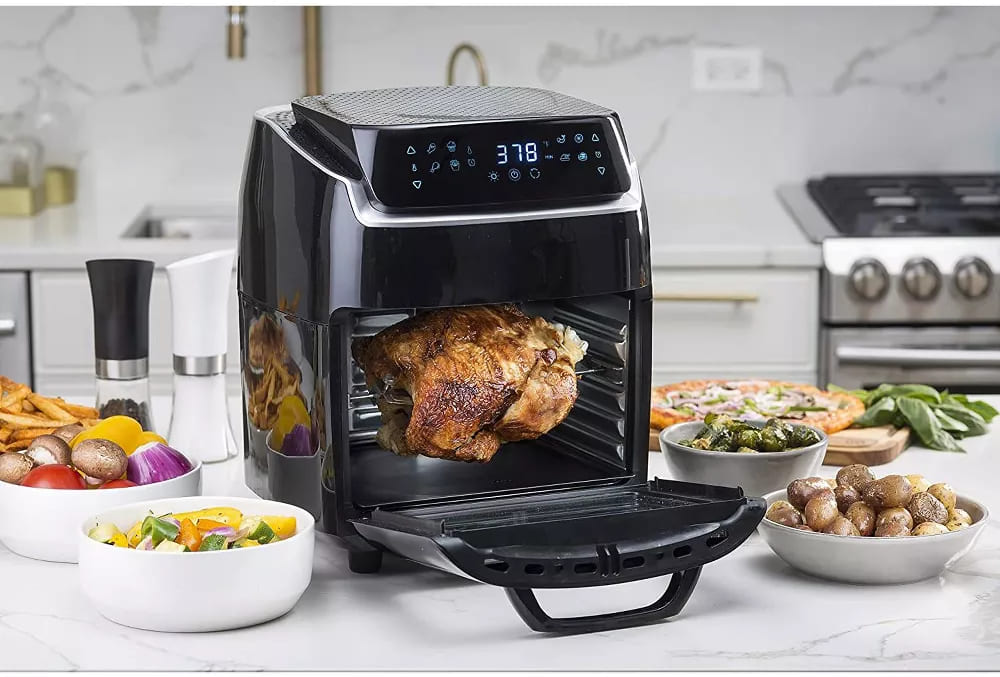 Integrated touchscreen
To be able to make use of all its functions in a simple way, this model of air fryer has a splendid integrated touch screen. In it you can enable all cooking options and presets to cook food. At the same time, it also allows you to program the temperature and time in which the fryer will work.
Undoubtedly, the touch screen that this product has is essential to obtain the best possible results. It is a quality that facilitates all the processes of the air fryer.
Other important specifications
It works with uniform heating technology to cook efficiently.
It has the option of instant preheating with 3 integrated cooking levels.
It is made with high quality ceramics, so it is a fairly durable appliance.
Its dimensions are as follows: 17 inches (height) x 14.5 inches (width) x 15.5 inches (depth).
It is an air fryer that weighs 17 ounces and supports up to 20.86 pounds.
It operates with an output power of 1700 watts.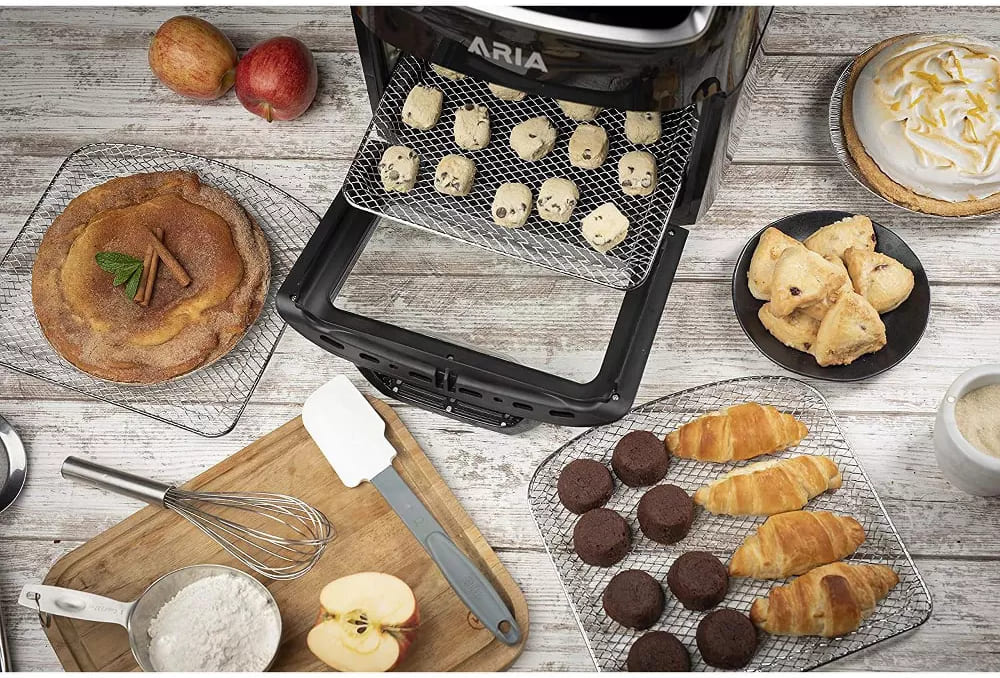 Target Aria Large Touchscreen Stainless Steel Air Fryer Price
Today, Target's Aria Large Touchscreen Stainless Steel Air Fryer is available at a 6% discount. Therefore, its original price of $159.99 is reduced to $149.99 for online purchases. In addition, you have the option of acquiring it in monthly installments of $14.00 with the services of Affirm.