IKEA has stood up with a very peculiar shelf model, which can work for both your garage and your living room. It revolutionizes with an urban model and in the best style of apartments in New York in the United States, with a rustic and elegant touch at the same time. And when you have a small space, taking advantage of the space is vital.
Somehow you have to organize all your books, accessories, and decorations from Amazon, Urban Outfitters and Macy's. And what better way than with such a large shelf that you can customize in the way you want. Today at Look At The Square (LATSQ) we detail what caught our attention the most about this model and that you definitely cannot miss.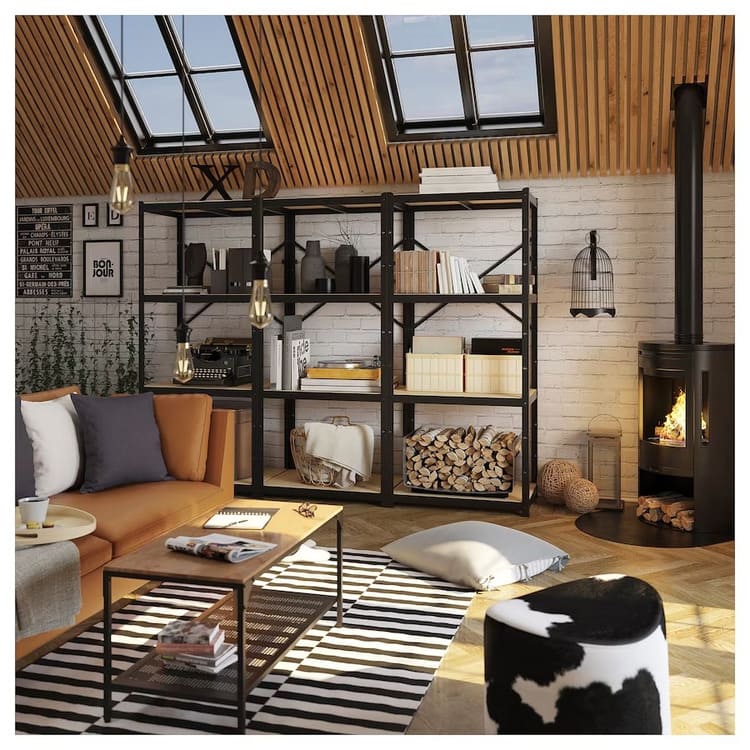 IKEA Bror Shelving unit
It is a splendid shelf of durable structure and is resistant to different environments. It has a simple assembly that you can complete in a short time. In addition, Bror Shelving unit is a product that fits well in different spaces. Therefore, you can use it to decorate the living room of your house or in a more practical way, inside the garage.
The Bror Shelving unit shelves are good for whatever you want since they support a lot of weight and are spacious. Being in plain sight, without doors or glass, you will not have problems finding all the objects you decide to keep in it. In short, it is a very useful product that has the ability to be part of your home for several years.
Important details of its structure
Sections and shelves can be expanded to offer more storage space.
It can support twice the weight of a normal shelf. Its maximum capacity is 61 pounds.
It is an easy-to-move product that adapts to the space you want in your home.
Its composition is resistant and durable since it does not degrade with dirt or humidity of the environment.
It uses recycled and renewable materials for its elaboration. It uses galvanized steel, powder coating, pine plywood, and polyester.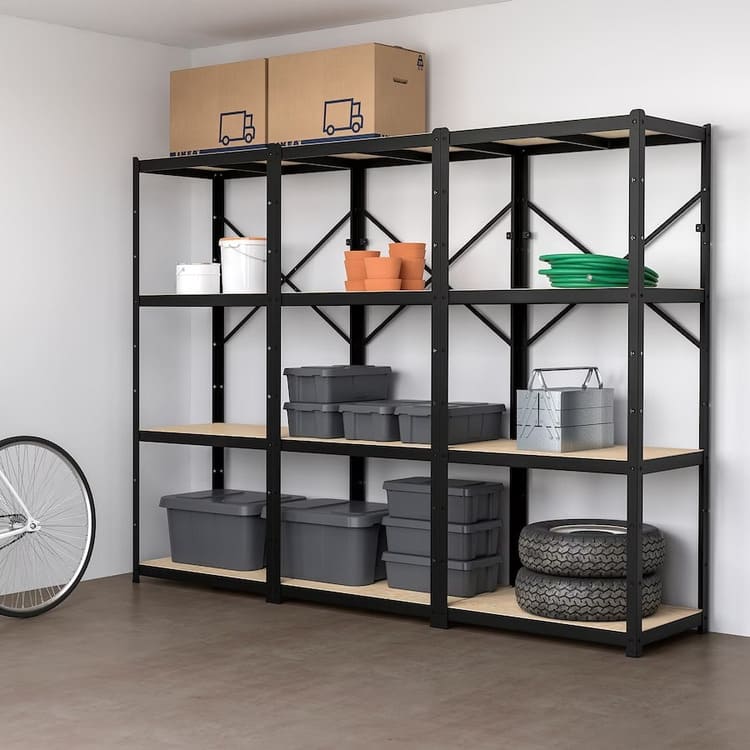 Exact product dimensions
Width: 100 inches.
Depth: 21 5/8 inches.
Height: 74 3/4 inches.
On the other hand, the shelf is divided into 15 pieces at the time of shipment for the mail and the shelf. The former weighs 13 pounds, while the latter weighs 9 pounds.
Basic maintenance to last you year
The wood of the bookshelf can be cleaned with a dry cloth.
Use an eraser or fine sandpaper to remove any stains you have.
Materials such as oil, wax, lacquer or icing paint serve for cleaning, without damaging its composition.
For the metal parts of the bookshelf, use a soft cloth moistened with water.
Mild dish detergent or soap allows for deeper cleaning.
So that it does not accumulate moisture in the metal, use a dry cloth when finished.
With this basic care, you can ensure that the shelf remains in good condition for long periods of time. However, you also need to place it fixed on a wall so that it has greater stability. In this way, you can prevent any accidents that may occur around the product.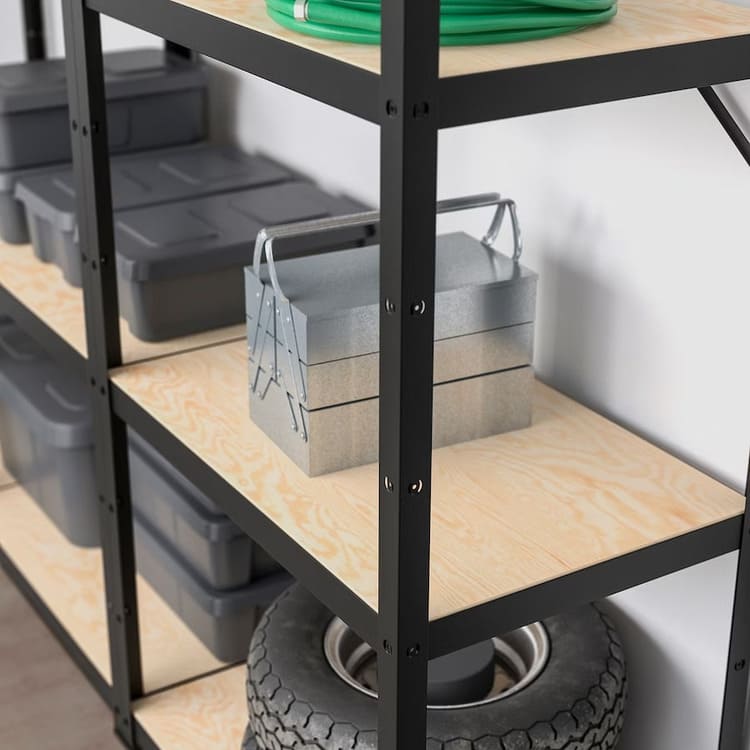 IKEA Bror Shelving unit Price
Both in the official IKEA stores and on the website, you can find the Bror Shelving unit model for the same price. This is available for only $375.00 and you get a 5% discount if you buy it with an IKEA credit card. On the other hand, it is a product with 10-year warranty coverage.