A vacuum cleaner is an appliance that everyone should have at home, since it makes cleaning work easier for you. Whether you choose a robot or a hand vacuum, you can get it at Urban Outfitters at a competitive price, even better than Amazon or Walmart. In the United States, this product is very common, because it is practical, comfortable and easy to use.
From Look At The Square (LATSQ) we want your spaces to stay clean, until they shine like a mirror. Sometimes all it takes to keep dirt from building up is a little help from a handheld vacuum.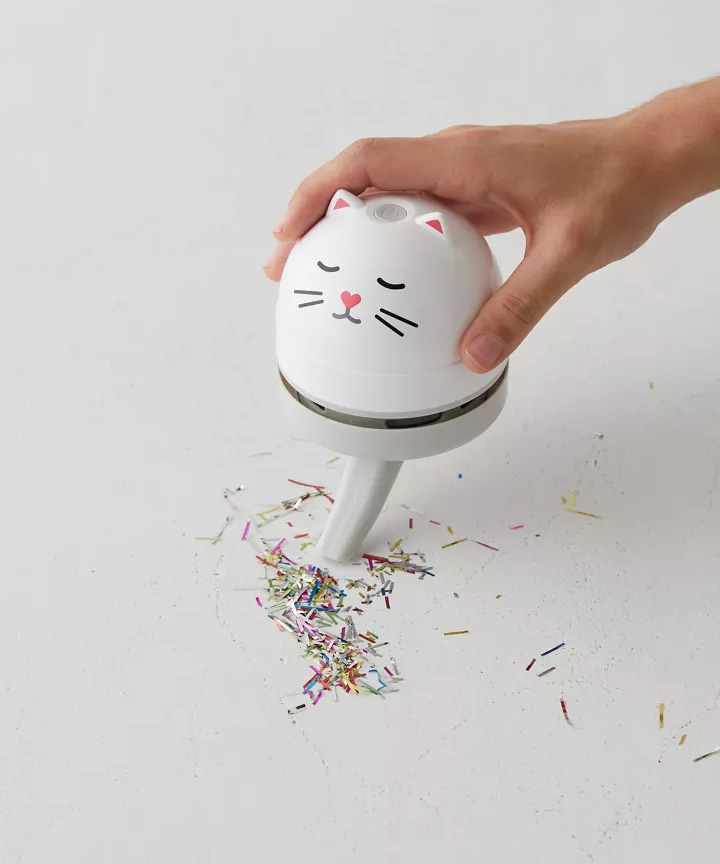 Mustard Cat Desk Vacuum
The Mustard Cat Desk Vacuum is a vacuum cleaner with a design that will captivate you, nothing more and nothing less is a cute dome-shaped kitty. Basically, it is a mini vacuum cleaner with a flat base, and from the cat's body you can attach a kind of nozzle through which dirt is sucked.
Another quality is that it is charged via USB cable, that is, you can place it to charge anywhere. You will never have your inspiration space with a trail of dust again! Likewise, the set includes the vacuum cleaner, a USB cable, attachable nozzle and a brush so you can clean it. More details of the office utensil are as follows.
Dimensions: 3.5 x 3.54 x 3.5"
Weight: 0.3 pounds
It is a light, compact and portable device
The only color available is white
3 reasons to have a mini vacuum cleaner
The reasons for cleaning your environment will never be enough. However, here are 3 reasons why a mini vacuum cleaner can make cleaning easier for you.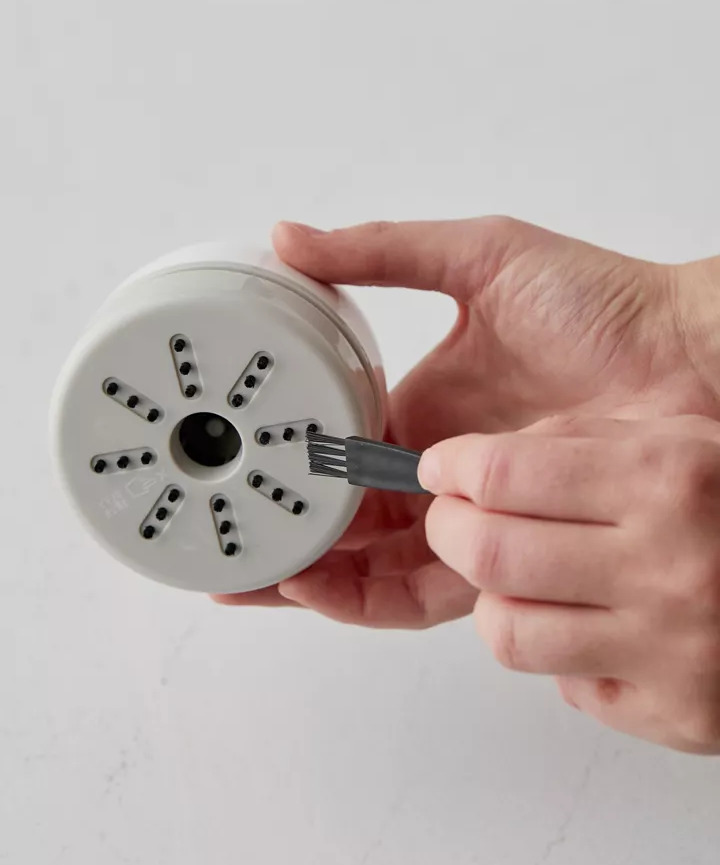 Vacuum the inside of desk drawers: Cleaning out a drawer can be a tedious task. Use the fine nozzle to remove dust from the corner of the drawer.
Reaches every corner: With this portable vacuum cleaner you can vacuum the corners without problems
They are easy to handle: The Urban Outfitters cat-shaped handheld vacuum can be held in one hand without any problems. It won't bother you for a second.
How to care for a mini vacuum cleaner
Although it is an appliance, it is necessary that you take care of it so that it lasts longer. First of all, before using it, make sure that you have cleaned the tank. If you vacuum with a full tank, it will most likely overheat. Next, other recommendations are.
Remember that it is a mini vacuum cleaner, and its main function is to clean the work desk. In this way, it is made to vacuum dust or paper. Be careful when vacuuming metal, sharp or cutting objects.
Do not vacuum on a wet or damp surface
Check how it sucks every time you use it
Place it in a place out of the reach of children
Mustard Cat Desk Vacuum Price
It only takes $25.00 to take the cat-shaped portable vacuum cleaner to your office. What's more, you can pay for installments of $6.25 through afterpay. For your part, you have alternatives in shipping, being able to choose between an express, standard or truck method.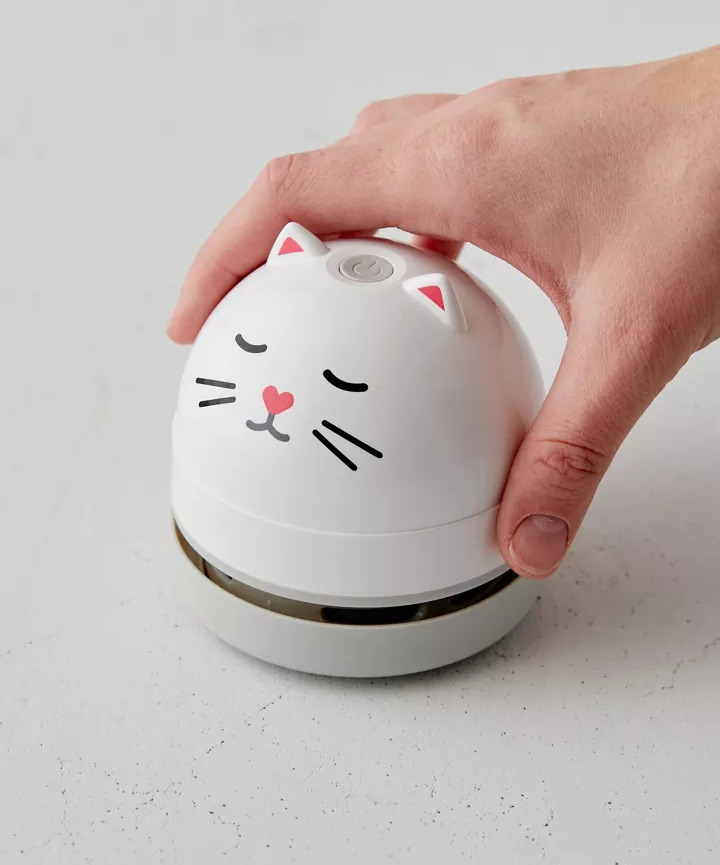 Regarding returns, since it is about online purchases, you can return them by mail or by going to one of the Urban Outfitters stores. To expand this information you can read the returns section on the article page.