The Christmas tree should be filled with hundreds of gifts this Christmas, and IKEA wants to help you with that. When the cold is intense, and the streets of the United States are painted white by snow, families gather at home to welcome Santa's arrival. And we at Look At The Square (LATSQ) love surprises and family time.
While we all deserve a gift; the little ones are usually the most excited when they see large gift boxes under the tree. And much more, without are incredible, unique, and functional designs like those you find in the IKEA catalog. In addition, parents will also love thanks to the fantastic prices.
IKEA Duktig Play Kitchen
It is a compact toy kitchen for children, with a classic design where they can have the most realistic experience possible. With IKEA's Duktig Play kitchen product, your children can cook, bake and wash for fun while learning. This requires a battery for the lights on the hob. In addition, it has the following measures.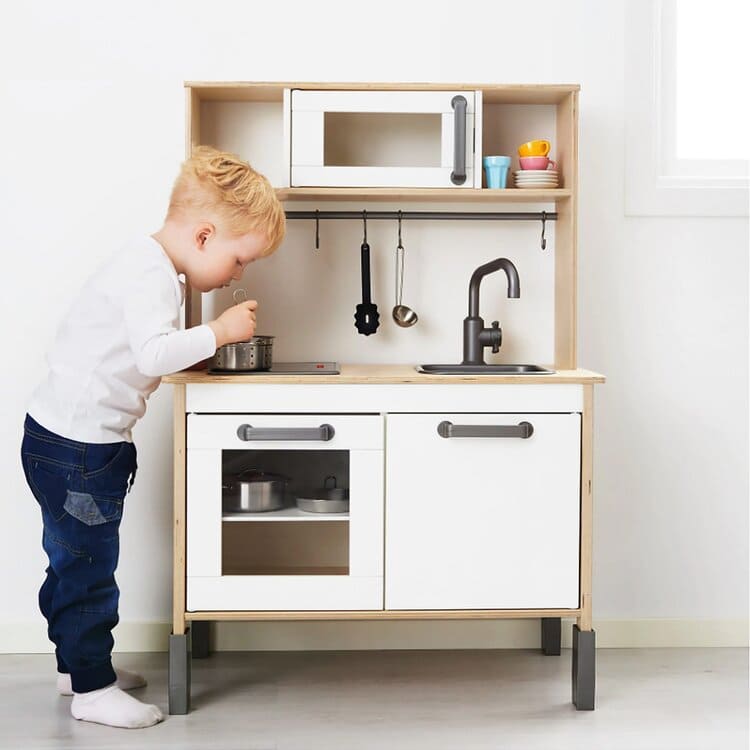 Width: 28 3/8 inches.
Depth: 15 3/4 inches.
Height: 42 7/8 inches.
The IKEA Duktig Play kitchen model is made with high-quality materials. It uses fiberboard, birch plywood, paint and acrylic varnish. Therefore, it is a durable and resistant product that only requires cleaning with a damp cloth. In addition, it is an excellent way to prepare the little ones of the house to adult life.
It is important to note that this toy kitchen is only for children from 3 years old, since it contains small pieces. On the other hand, it requires home assembly, since it does not ship assembled. This product is priced at $99.99.
IKEA Mäla Easel
Another option that IKEA brings you to give to your children this Christmas is the Mäla Easel model. It is a painting set that a folding easel, whiteboard and drawing paper. It is an ideal product for your children to explore their creativity and learn new figures. Best of all, it is a compact interactive toy, with the following dimensions.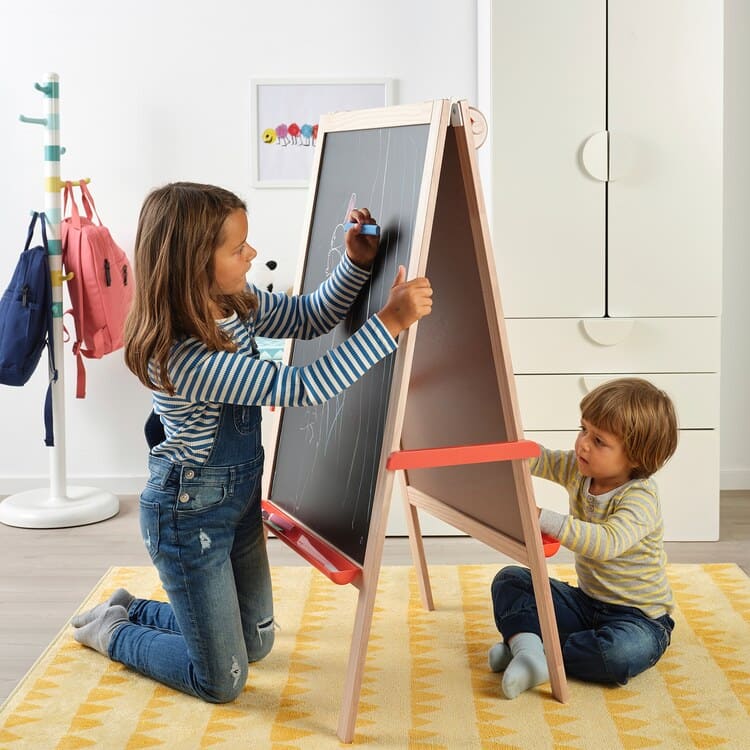 Length: 26 inches.
Width: 19 inches.
Height: 44 inches.
From the measurements it has, the IKEA Mäla Easel toy is a spacious drawing area for the little ones in the house. And best of all, it is close to the ground, so they do not have problems because of the height. In addition, it is equipped with 2 trays removable from the easel to store pens, chalk and other painting materials.
It is necessary to mention that this IKEA toy can be complemented with other accessories from the collection. This way you can get your children to have a higher level of interaction and learning. On the other hand, it is a product that only costs $29.99.
IKEA Mäla Portable drawing case
Another of the interactive toys available in the IKEA catalog is the Mäla Portable drawing case model. It is a drawing board with pockets to store paper, scissors, pens and colors. With this toy, the smallest of the house can sit down to draw anywhere. The exact measurements of this product are as follows.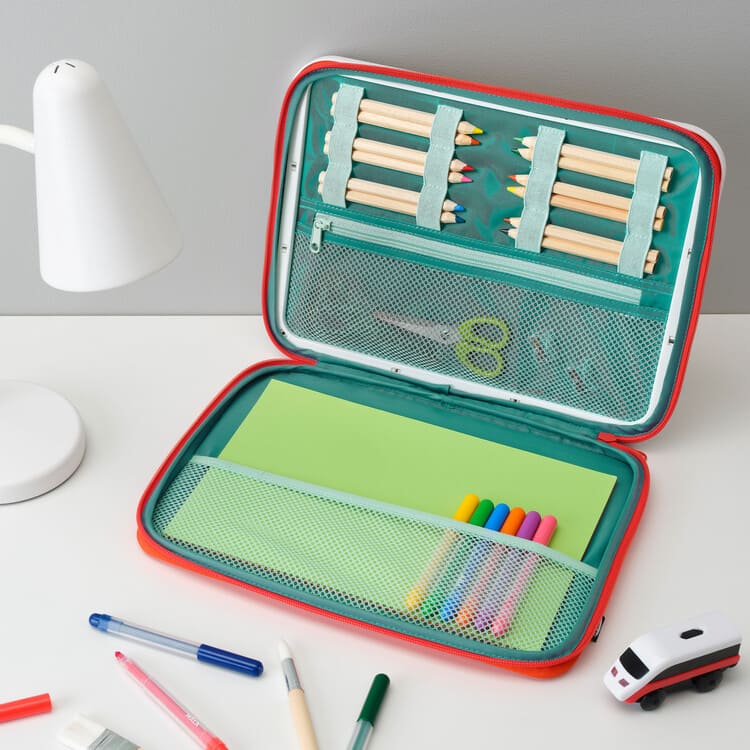 Length: 14 inches.
Width: 2 inches.
Height: 11 inches.
Like the other toys on the list, IKEA's Mäla Portable drawing case uses high-quality materials in its making. It uses polyester, rubber, polypropylene and polypropylene foam, supplemented with ABS plastic. This facilitates its cleaning and maintenance, since you will only need a damp cloth.
From the official website of IKEA, you can buy this toy to draw for an economical price. It costs $14.99 and you get a 5% discount with the IKEA credit card.