Thanksgiving is one of America's oldest traditions, where the entire family and loved ones gather to eat. Because of this, it is necessary to prepare a lavish banquet so that everyone is satisfied and grateful. And for this, the best stores like Walmart and ALDI are ahead of your needs.
In particular, ALDI has a wide range of flavors to give a special touch to your food. This way, you can satisfy all the people who are going to eat at your table. And best of all, they are easy-to-prepare ingredients. Here at Look At The Square (LATSQ), we tell you about the best options ALDI offers.
ALDI Happy Harvest French Green Beans
This is one of the best ingredients to accompany the rest of your dishes. Happy Harvest French Green Beans have an exquisite taste and combine well with different foods, giving them an additional texture. This product comes canned in a 14.5-ounce container to last longer and maintain its natural freshness, so it is ready for preparation.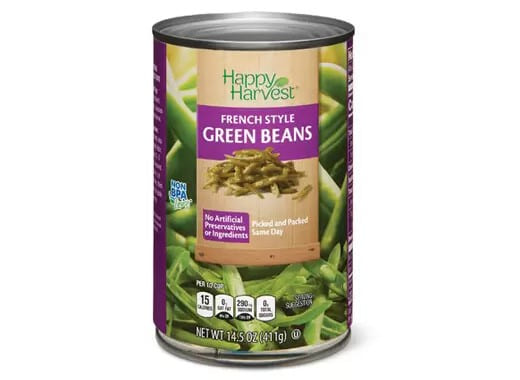 The taste is not the only advantage that Happy Harvest French Green Beans have, but also its presentation. They complement the dish's appearance and give it an elegant tone. So you can take pictures of your meal on Thanksgiving for social media or your portfolio. Without a doubt, it is an ingredient that cannot be missed.
The price of this product depends on the ALDI store you visit, so you will have to go to any of the branches in the United States.
Chef's Cupboard Chicken or Cornbread Stuffing Mix
We continue with a different ingredient to the previous one, although of the same quality to use in various dishes. Chef's Cupboard Chicken or Cornbread Stuffing Mix serves for Thanksgiving foods and other words for different occasions. Due to its composition and flavor, it is a product that can accompany all kinds of salty foods.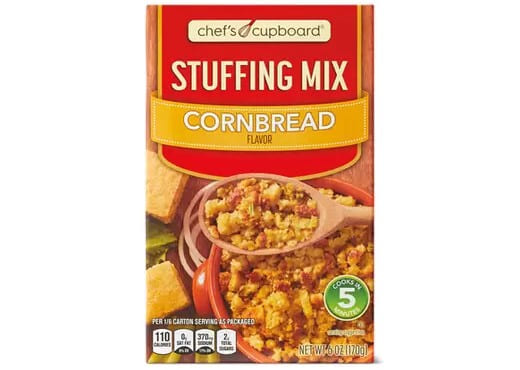 Chef's Cupboard Chicken or Cornbread Stuffing Mix is a product to complement your dishes that can be prepared quickly. In just 5 minutes, you can have it ready to use. Having a capacity of 6 ounces, you will have enough filling to accompany different foods. Then, you can experiment with the way you cook. Like the previous product, the cost of this filler for seasoning food depends on the store.
ALDI Butterball Whole Turkey
With the Butterball Whole Turkey, we continue with the food that cannot be missing from the table during Thanksgiving. This frozen turkey is ready to roast, weighing around 12 pounds, but it can vary. With this food, they can eat up to 6 or more people. Therefore, you will be able to feed your family quite easily.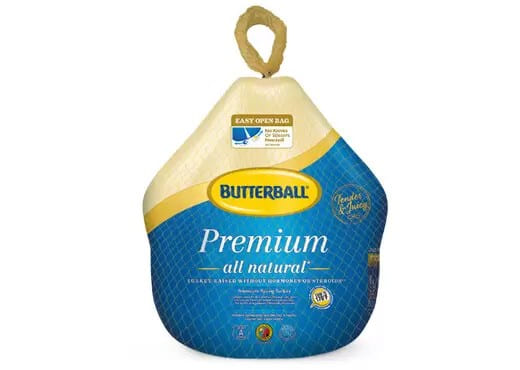 Butterball Whole Turkey is a product that does not include any steroids, hormones, or artificial ingredients in its composition. Thanks to this, it has a natural flavor and a unique texture that you will like. It's easy to cook and comes with a cooking guide, so you don't make mistakes. Its price varies in each ALDI store.
Belmont Chocolate Créme Pie or Whipped Cheesecake
Finally, in the ALDI catalog, you can get the Belmont Chocolate Créme Pie or Whipped Cheesecake. This is the perfect dessert to complement the Thanksgiving meal with a unique and delicious taste. Its weight ranges from 24 to 25.5 ounces, so more than one person can eat this splendid cake.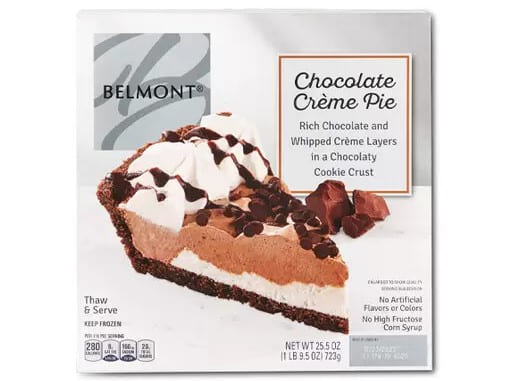 With Belmont Chocolate Créme Pie or Whipped Cheesecake, you can choose the flavor of your preference. Both options are incredible because of the texture and taste they have. As for the product's price, you will have to see it in ALDI stores. These have multiple payment methods, with cash and different types of credit and debit cards.