Black Friday is an opportunity that no one misses annually, but this time Best Buy is ahead of everything and puts a great accessory for your home on sale. Cleaning is sorely needed, especially as one of the United States best seasons approaches. And as we at Look At The Square (LATSQ) love that you are how we found this great accessory for you.
In conjunction with IRobot, we bring an excellent and wonderful opportunity for your house to be clean at all times. The floor will always be kept neat, and your feet will have a healthy surface to walk on. Get rid of mops, brushes, and shovels, because you will only need a robot vacuum cleaner.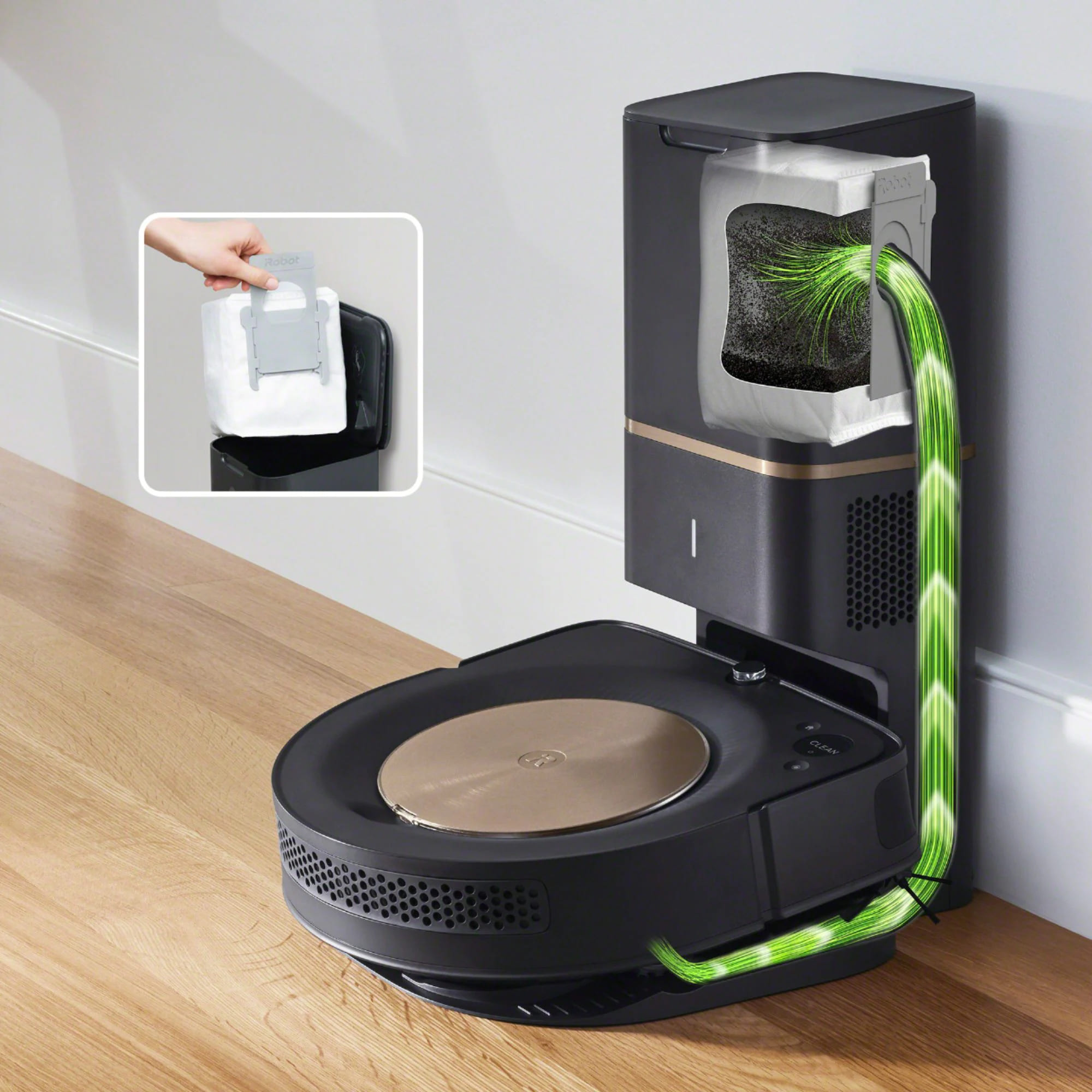 Best Buy iRobot Roomba s9+
This is a state-of-the-art iRobot Roomba s9+ vacuum cleaner that comes with a Braava jet m6 robotic mop. Both work together to clean the home, leaving it sparkling and removing all the dirt in no time. It can work through a mobile app or voice command, depending on your personal preferences.
This has a high performance and its operation improves over time, without the need for constant maintenance. Therefore, you can let it work inside the home for long periods of time, without any intervention. In the same way, you must know all its qualities. Next, we will tell you about them.
Dimensions and weight
It is a device that moves naturally and can be transported without problems, thanks to the measures it has. It doesn't take up a lot of space or create a mess, which also helps improve the way you clean. In addition, it is necessary to highlight that this product does not require a cable, since it works automatically.
First of all, it should be mentioned that this product has a cleaning path with a range of 9.5 inches. However, its exact dimensions when assembled are as follows.
Height: 3.5 inches
Length: 12.25 inches
Width: 12.25 inches
Weight: 8.15 pounds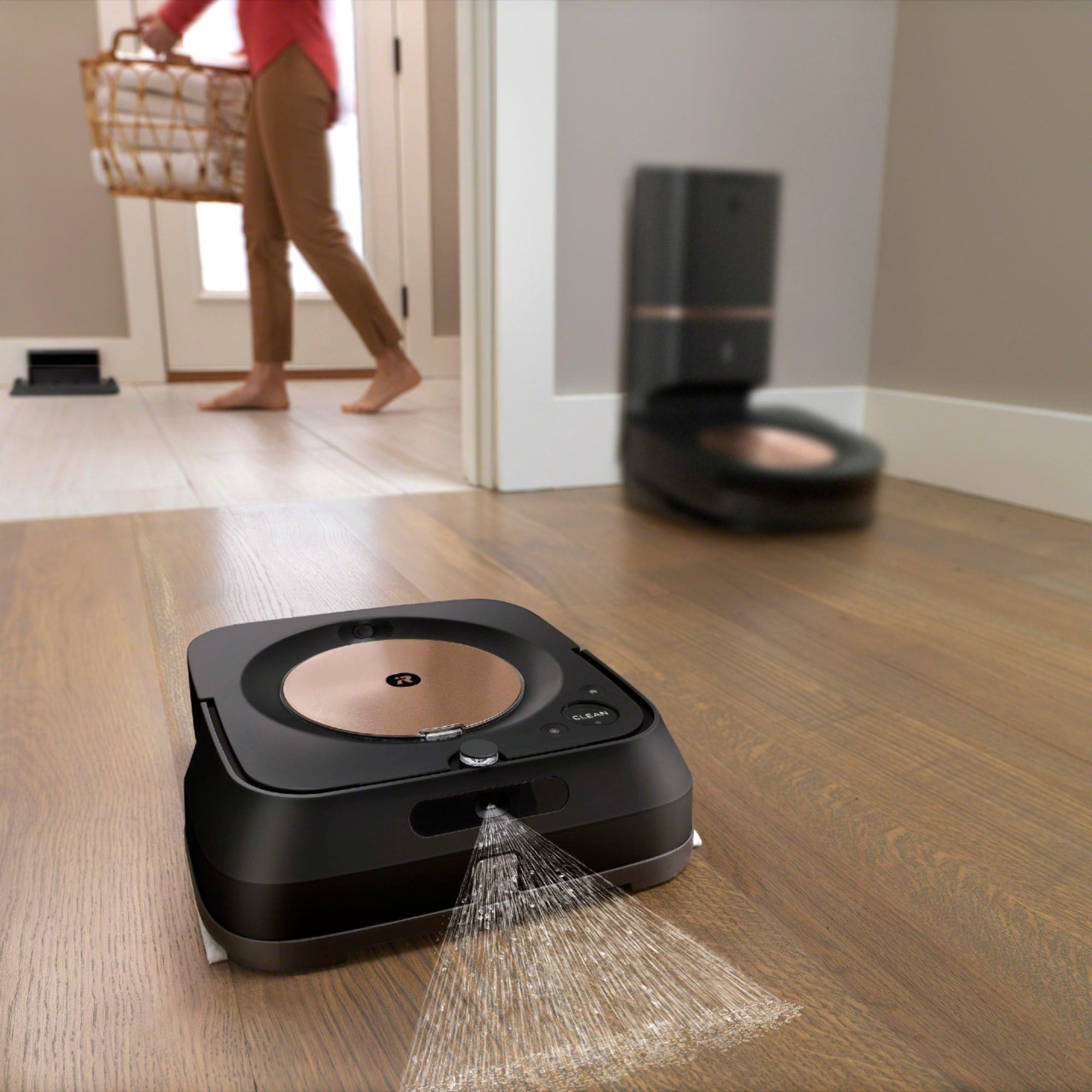 It includes
Like other Best Buy Buy home cleaning products, the robot vacuum comes with several add-ons. They help with the maintenance of the product so that it always maintains a high performance. At the same time, they are also good for more effective cleaning of the home. All the accessories included are as follows.
1 Roomba s9+ robot vacuum cleaner
1 Braava jet m6 robotic mop
1 m6 loading dock
4 oz cleaning solution sample bottle
1 clean base for automatic dirt removal
1 extra high-efficiency filter
1 additional corner brush
1 wet pad
2 single-use wet mopping pads
2 single-use dry sweeping pads
2 dirt disposal bags
Functioning
It is a cleaning vacuum cleaner with high suction power and a dirt removal filter. Thanks to this, this robot maintains itself and does not require much intervention. It can be controlled through a mobile app, to customize the way it cleans your home. Although, it also works through voice command.
As the robot cleaner adapts to your residence, its performance will progressively improve. This is due to the intelligent software it has, which allows it to optimize its performance over time.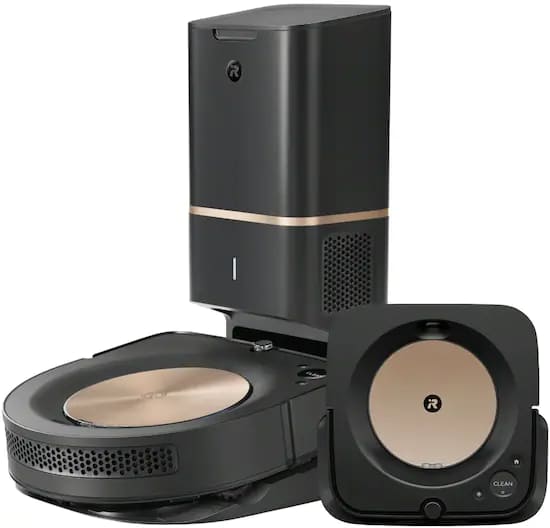 Best Buy Price
In the past, this product was available for a price of $1,449.00. However, Best Buy now has it for $450 off. As a result, you can get it for as little as $999.00. You can even request 18-month financing to pay in installments.