One of the main problems of buying a large TV is finding the right place to put it in the house. In many cases, we do not have the appropriate space and end up wasting money. Best Buy helps you say goodbye to those problems, with the ideal complement to install the TV.
More comfort, versatility, and space savings make a home the refuge idea. Therefore, having your appliances protected and in order, will give you the comfort you need inside your home. As we know that you deserve the best for the next seasons in the United States, the experts of Look At The Square (LATSQ) bring a fantastic option to place your TV wherever you want.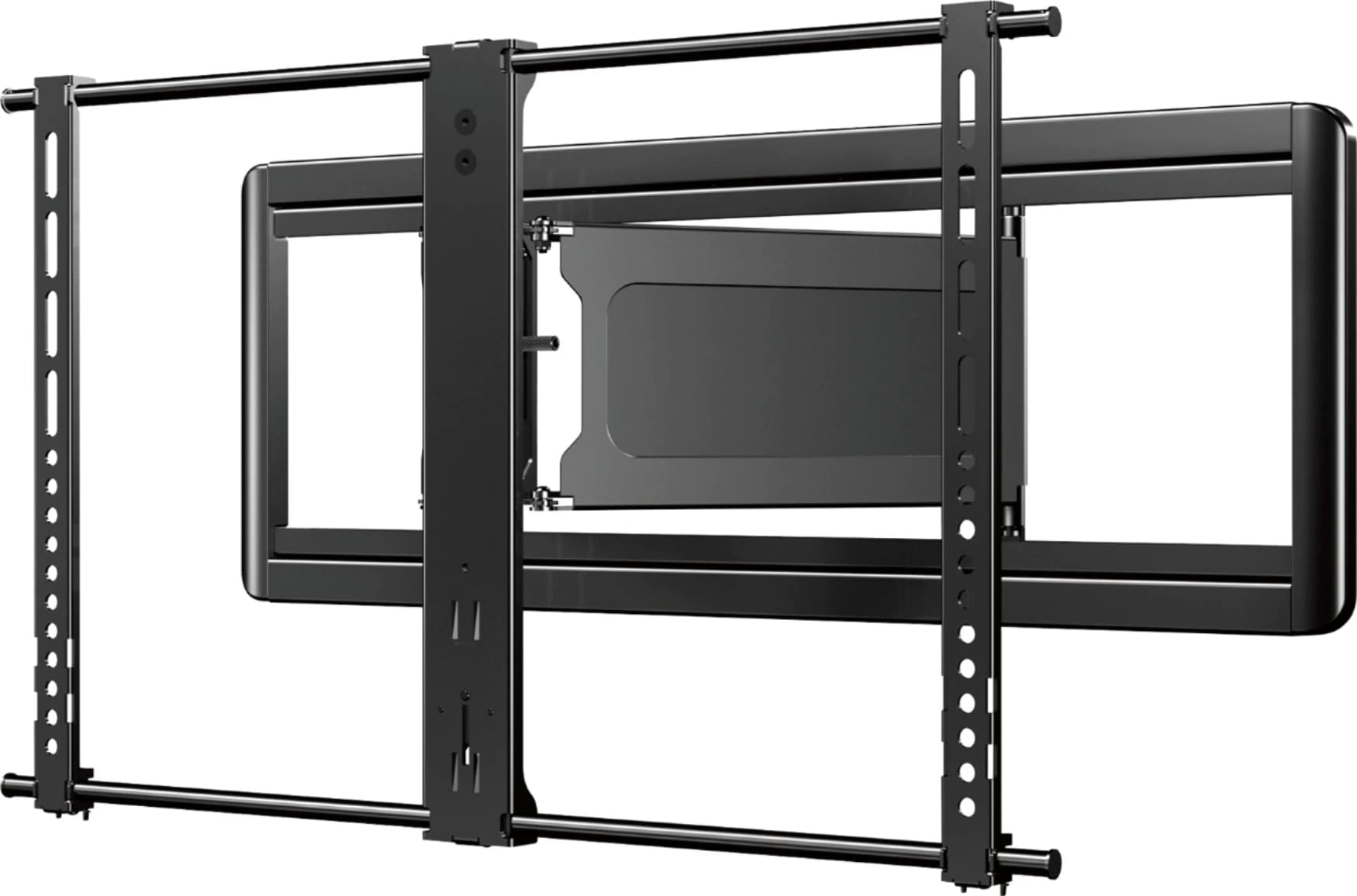 Best Buy Sanus Premium Series Super Slim Full-Motion TV Wall Mount
It is a wall mount to install televisions, which allows you to save space inside your residence. It is black in color, lightweight design, and wide range of motion, in any direction. It can work with any make and model of the TV, as long as it is 40 to 84 inches in size, with a weight limit of 125 pounds.
With this product, you can rotate or tilt the angle of the TV to fit your personal preferences. This way you will have a better audiovisual experience while reducing the risk of suffering neck or visual pains.
On the other hand, it can be easily mounted on any wall. Other main features of the product are as follows.
Compatibility
As we mentioned before, the Sanus wall mount works with TVs of any model, in a wide size range. This is because the product has a composition of excellent resistance, with the ability to withstand a lot of weight. Therefore, it is a versatile accessory that will adapt to all the televisions in your house.
Management and organization
This product allows you to have all the TV cables hidden and organized, without causing any kind of clutter. In this way, you reduce the possibility of suffering accidents and make the TV have a better visual aesthetic. Therefore, it will give you more space to install other accessories near the television, such as a Home Theater or speaker.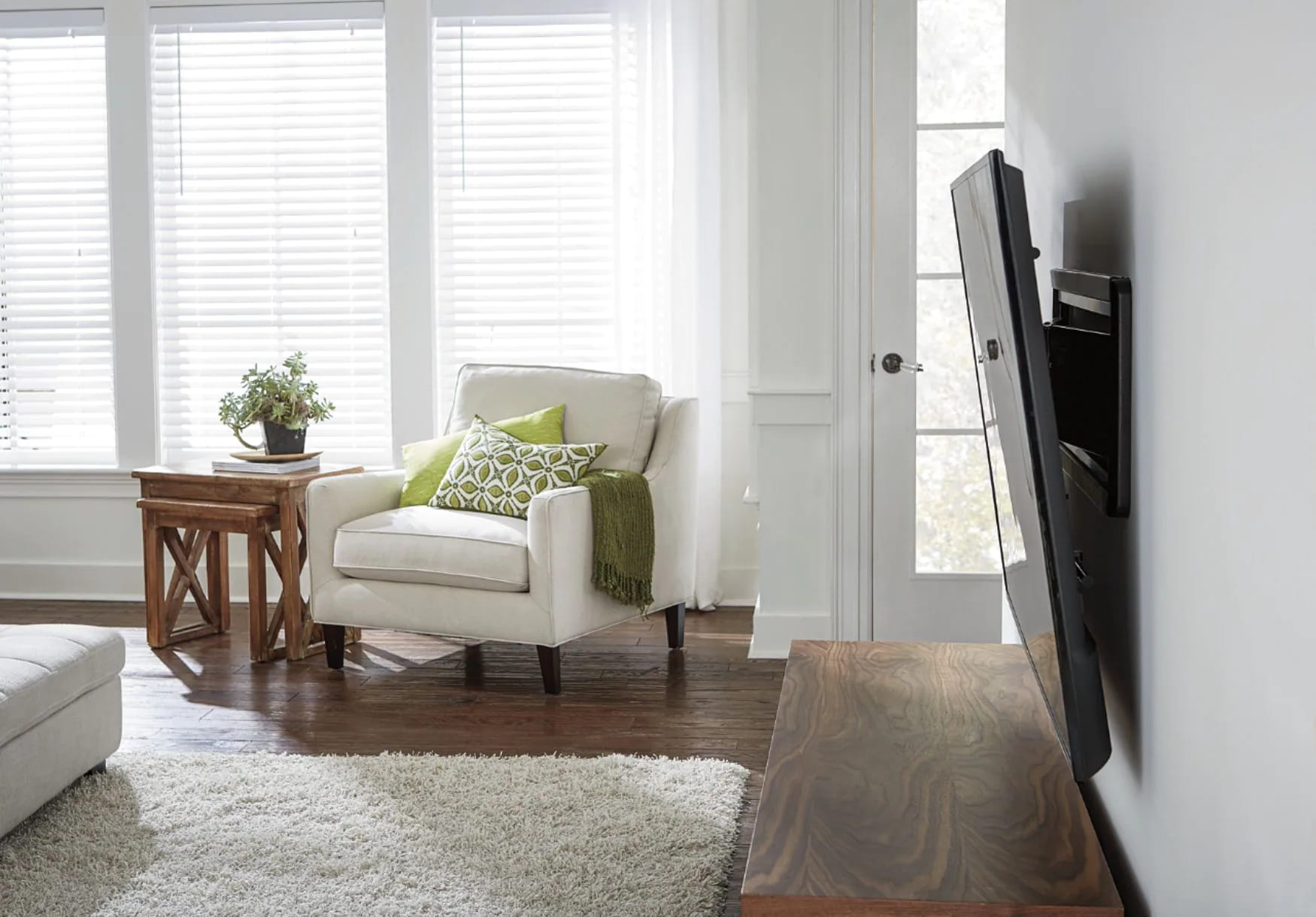 Range of motion
Among the main qualities of the Sanus wall mount is its versatility of movement. This accessory has the ability to tilt in a range of 0° to -8°. In addition, it can rotate from 25° to -25 and extend its arm up to 13.5. Thanks to this, it is a guarantee that you will find the perfect angle to watch TV.
Includes
By purchasing this complementary TV accessory from Best Buy, you don't just get the support. The product comes with other materials that will greatly help you at all times. Among these, we highlight the following.
Decoration cover to store the Hardware.
Accessories for mounting the bracket.
Owner's Manual.
Installation template.
Dimensions
It is good to know the exact measurements that this product has, to have an idea about its installation within each home. Therefore, in the following list we will show you in detail.
Height: 20.34 inches
Width: 32.16 inches
Depth: 1.86 inches
Extension: 13.5 inches
On the other hand, the minimum distance between the stand and TV can be 1.86 inches.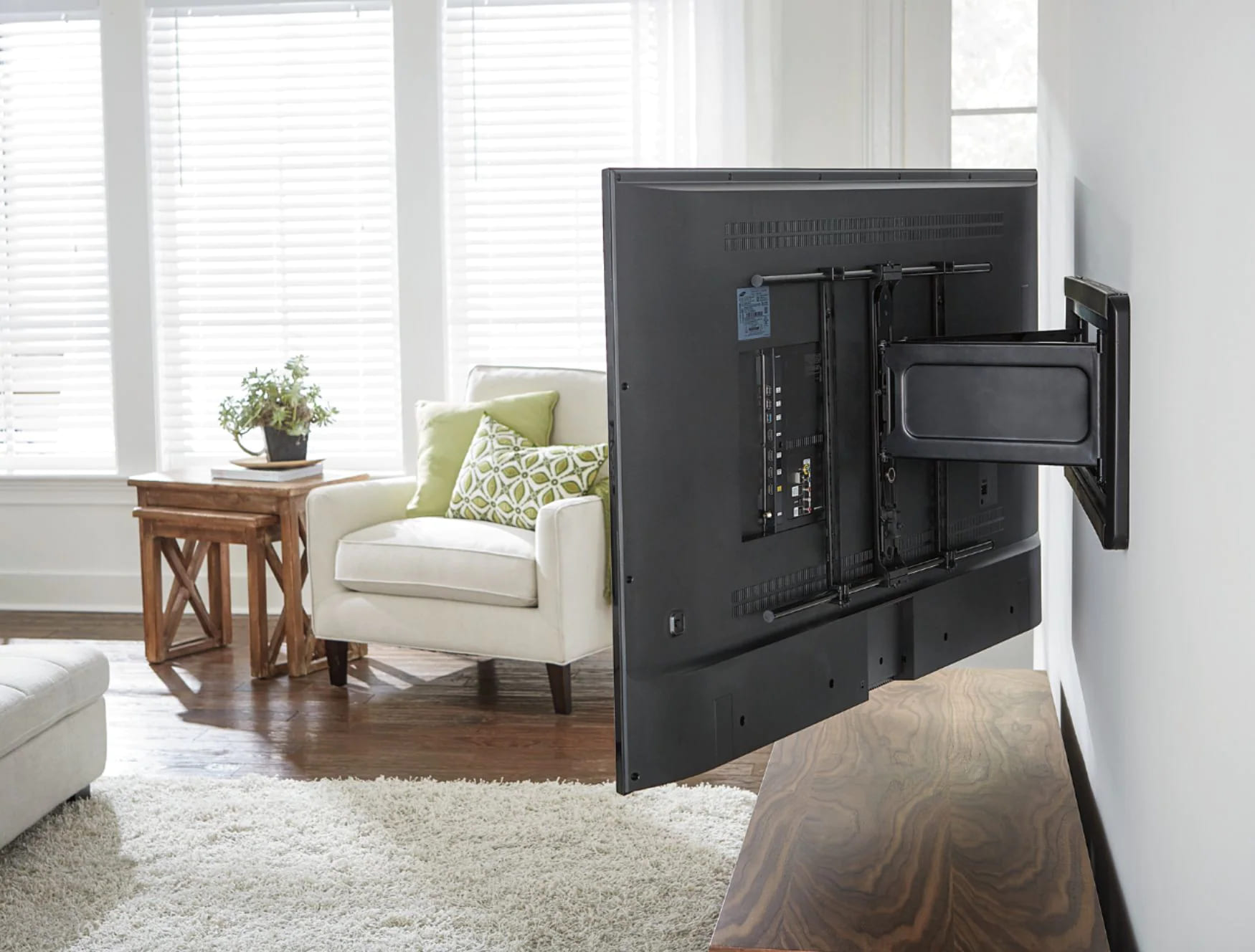 Best Buy price and warranty
Previously, this Sanus product was priced at $299.99. However, Best Buy currently has it available at a wonderful discount. Therefore, you can buy it for as little as $199.99 or 4 monthly installments of $50.00.
It should also be mentioned that it comes with a manufacturer's warranty that covers parts and labor, for a period of 10 years.