It's no secret to anyone that technology is a shortcut to comfort. Especially now, it is ideal to seek to automate household tasks to save time and dedicate it to other activities. In this new season in the United States, you probably want to innovate and leave cleaning in the hands of technology.
That is why the experts at Look At The Square (LATSQ) have found a product that they are sure will make your day-to-day life easier. Best Buy has known how to make life easier for thousands of people with vacuum cleaners, robot cleaners, automatic mops, and more.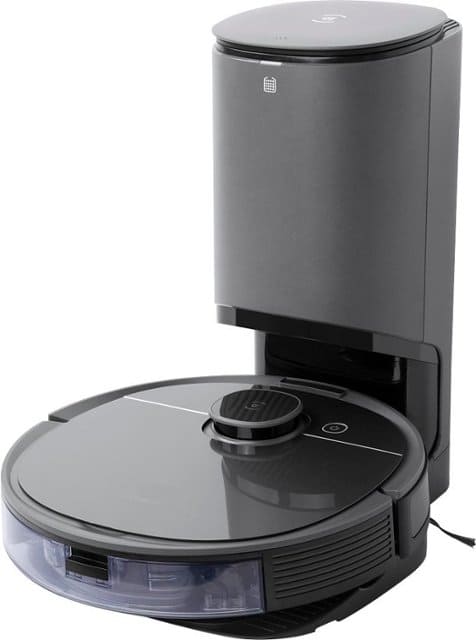 Best Buy ECOVACS Deebot Robot Vacuum and Mop Cleaner
The new ECOVACS cleaning robot vacuum cleaner is available at Best Buy for you and for everyone who wants to optimize home cleaning. Thanks to its advanced technology, it is capable of avoiding all kinds of obstacles in a 3D way.
In the same way, it includes TrueMapping laser navigation technology that scans, maps, and plans a cleaning route. This ensures that its operation is always efficient, fast, and precise to avoid repeating the same areas over and over again or getting lost inside the home.
In turn, thanks to its OZMO mopping system, this robot vacuum cleaner is capable of vacuuming and mopping at the same time. You will not have to worry about your floors being wet or with puddles, because it has precise control of the flow of water. In addition to detection, and carpet avoidance, so your home will be clean and safe.
And, as if that were not enough, thanks to the automatic emptying station, the chute is automatically cleaned in a disposable bag. This will take weeks to go by without having to change the bag or filter over and over again.
To give you greater comfort and versatility when cleaning, this robot is compatible with different virtual assistants. Such as Amazon Alexa or Google Assistant.
Characteristic
Ensures uninterrupted cleaning in large homes up to 3,200 square feet on a single charge. The battery lasts more than three hours running.
Automated cleaning thanks to full app control with unlimited virtual limits, scheduling, custom areas, rooms, and floors.
Effectively avoid all kinds of obstacles such as cables, shoes, or furniture at a millimeter level. This makes her capable of cleaning around effectively.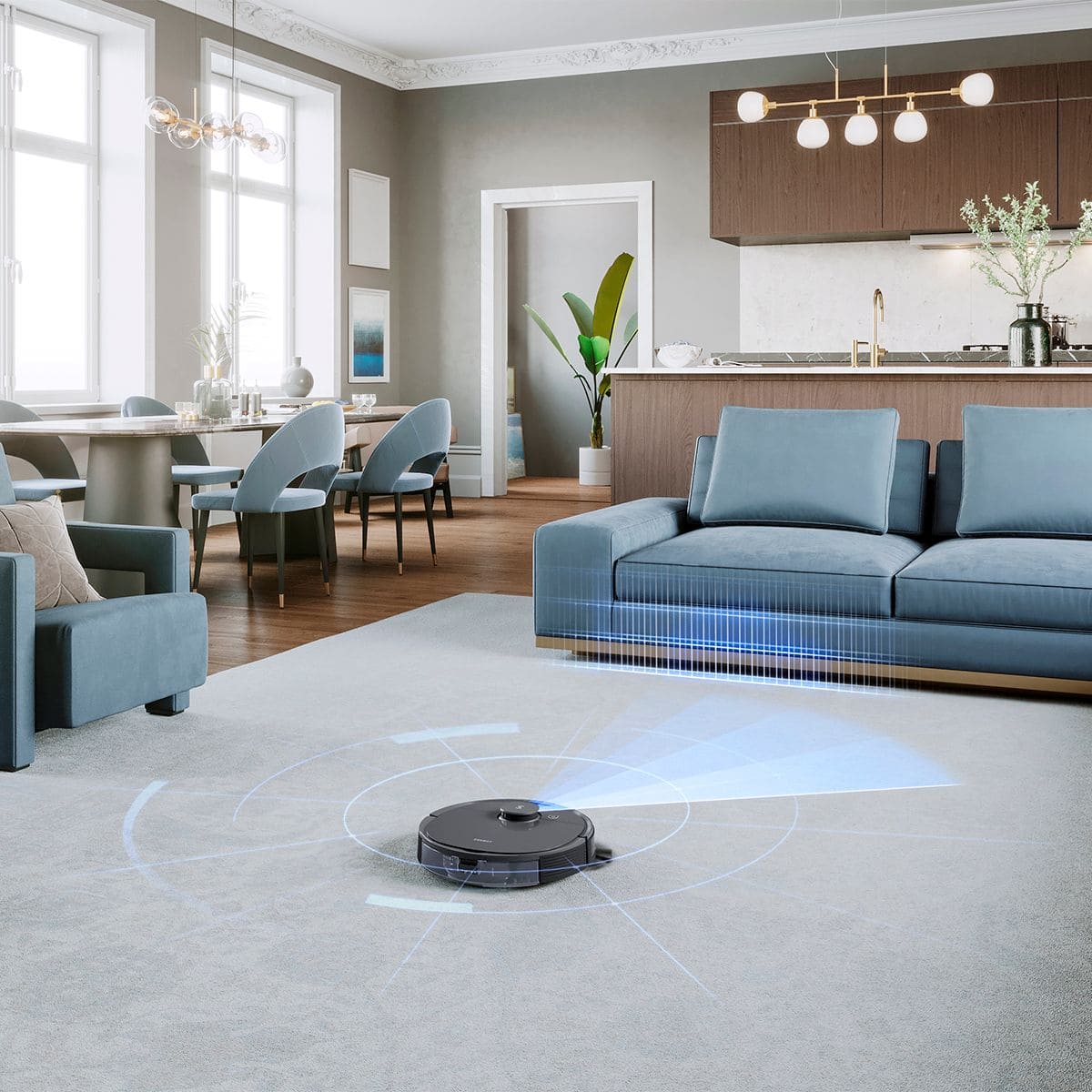 Specs
Cleaning Path Width: 14.5 inches
Vacuum Type: Robotics mop
Bin Capacity: 0.1 gallons
Product Weight: 10.2 pounds
Bagless: Yes
Compatible Floor Type: Carpet, Hardwoods, Engineered woods
Corded / Cordless : Cordless
Filter Type: Replaceable
Multi-Surface: Yes
Brand: ECOVACS Robotics
Colour: Gray
Voltage: 14 volts.
Self-Emptying: Yes
Measurements
Product Height: 16.6 inches
Product Length: 16.6 inches
Product Width: 11.9 inches
What includes the ECOVACS Robot Vacuum Cleaner from Best Buy
1 deebot Ozmo T8 Robot.
1 Auto-Empty Station with 2 disposable bags.
1 Washable Mopping Pad.
5 Disposable Mopping Pads.
2 Bonus Replacement Side Brushes.
1 Bonus Replacement Air Filter.
1 Instruction Manual.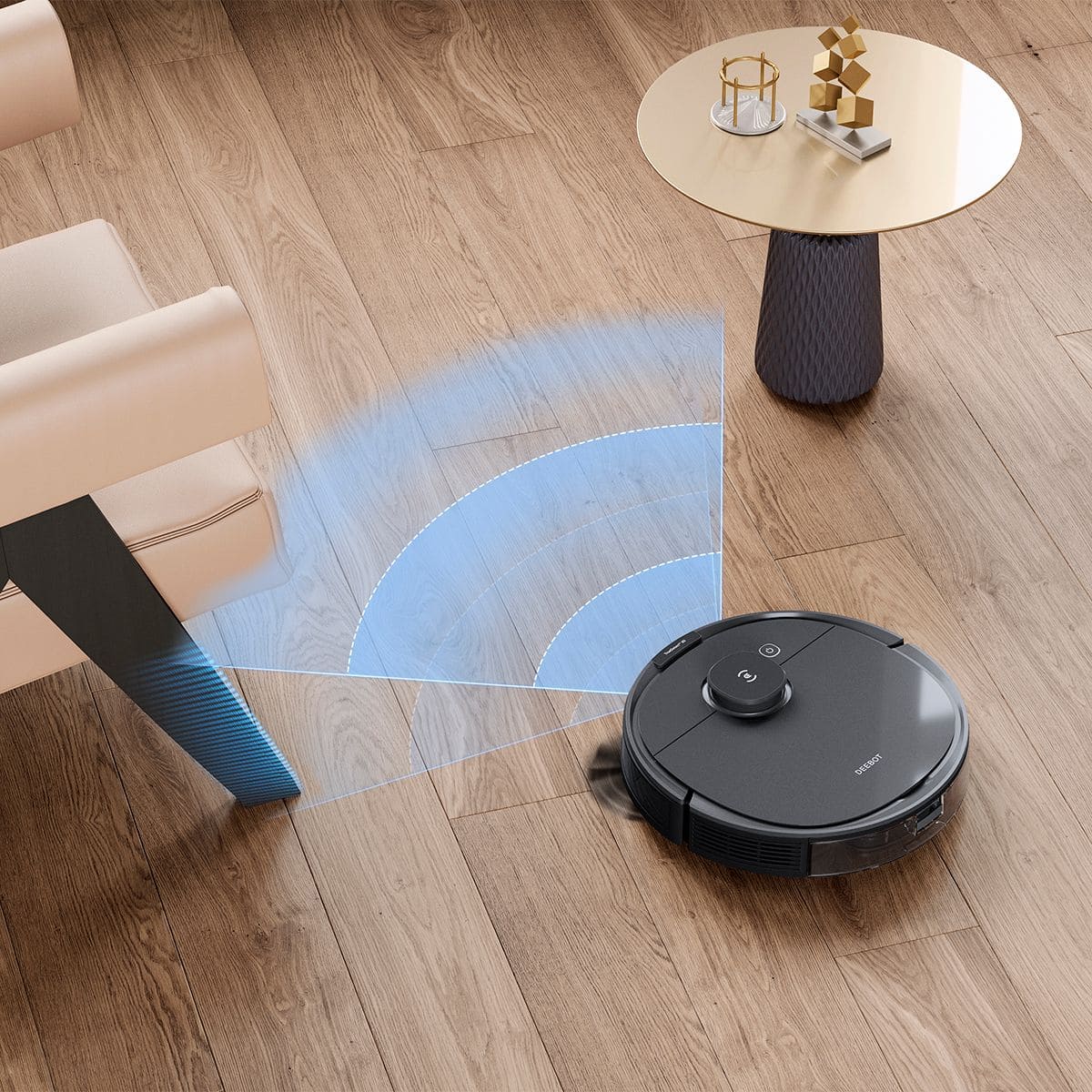 Best Buy Price and Shipping
Previously you could find this product at $749.99, but now it can be yours for $549.99, taking advantage of a $200 offer. In the same way, Best Buy allows you to pay in installments thanks to its 12-month financing. Monthly installments would be $45.84. Plus, you get a 2-year crash warranty for just $6.25 a month and guaranteed 24/7 technical support from TotalTech.