Jamie Siminoff has come a long way to give you a security system that fits your needs. After his first prototypes that impressed the sharks of Shark Tank, he managed to achieve success by bringing security to the homes of millions of people. Today at Look At The Square (LATSQ) we want you to be safe thanks to the Ring security cameras at Best Buy.
Because it is not enough simply to put the lock on the door, because let's be honest, they are not often reliable. But if an incident happens, you'll be much more protected with a surveillance system that keeps every inch of your house in sight. No matter where in the United States or the world a threat comes from, you'll be prepared.
Best Buy Ring Stick Up Indoor/Outdoor
It is a security camera that can work both inside and outside your home. Ring Stick Up Indoor/Outdoor is a Best Buy product with a compact size, available in both white and black. It is a product with 1080 video quality that does not require installation with cables since it works through Wi-Fi networks.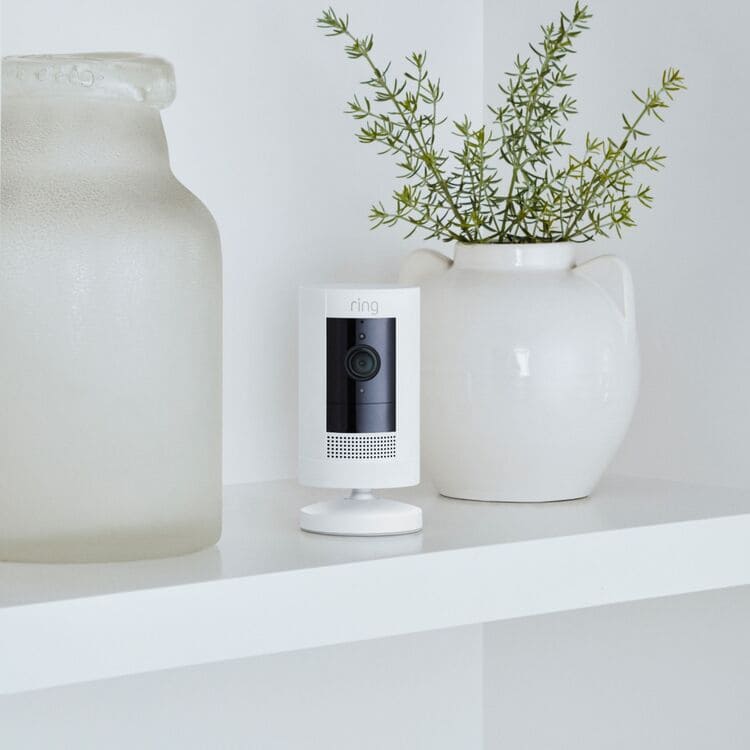 Ring Stick Up Indoor/Outdoor stores all the video it records in the virtual cloud, to which you will have to subscribe monthly or annually. On the other hand, this home security product adapts to all types of environments, both cold and hot places. In addition, it has an excellent angle of movement to record in multiple directions.
This security camera is compatible with both iOS and Android devices. In addition, it can work with Amazon Alexa and Ring. As for its price, it is available at a discount of $ 30. It used to cost $99.99 and now it's worth $69.99.
Best Buy Ring Spotlight Cam Wire-free
Let's go now with the Ring Spotlight Cam Wire-free model from Best Buy. Like the previous product, this security camera is available in white or black and does not require cables for installation. The device is powered by a built-in battery and can be synchronized with a mobile phone, computer, or tablet, via a Wi-Fi connection.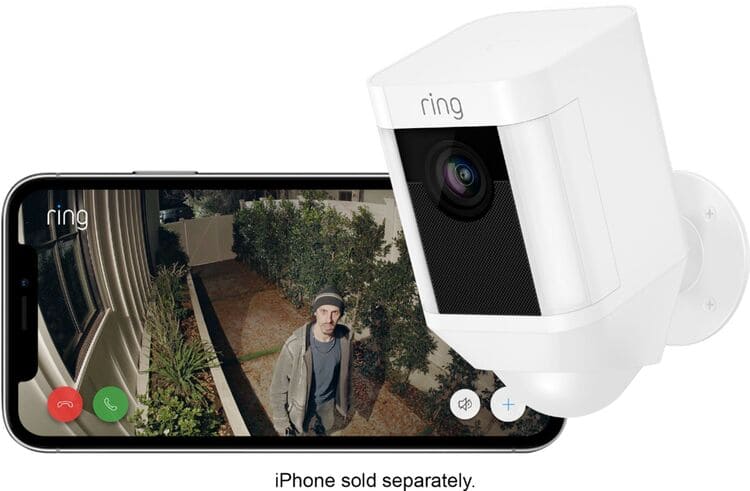 Ring Spotlight Cam Wire-free lets you keep an eye on your home with 1080p resolution live recording. And best of all, it captures not only the images but also the sounds. It has built-in night vision and LED spotlights to protect your home 24 hours a day. The motion detector sends notifications to your synced devices when there is an alarm.
This security device works with multiple voice assistants and has compatibility with different operating systems. On the other hand, it is also a discount product for Black Friday. It used to be priced at $189.99 and now it costs $129.99.
Best Buy Ring Floodlight Cam Plus Outdoor
Finally, we bring you one of the most advanced security cameras in the entire Best Buy catalog. This is the Ring Floodlight Cam Plus Outdoor model,  which has a powerful motion sensor, night vision, and LED lighting lights. It connects via Wi-Fi networks with different devices and offers the option of two-way audio.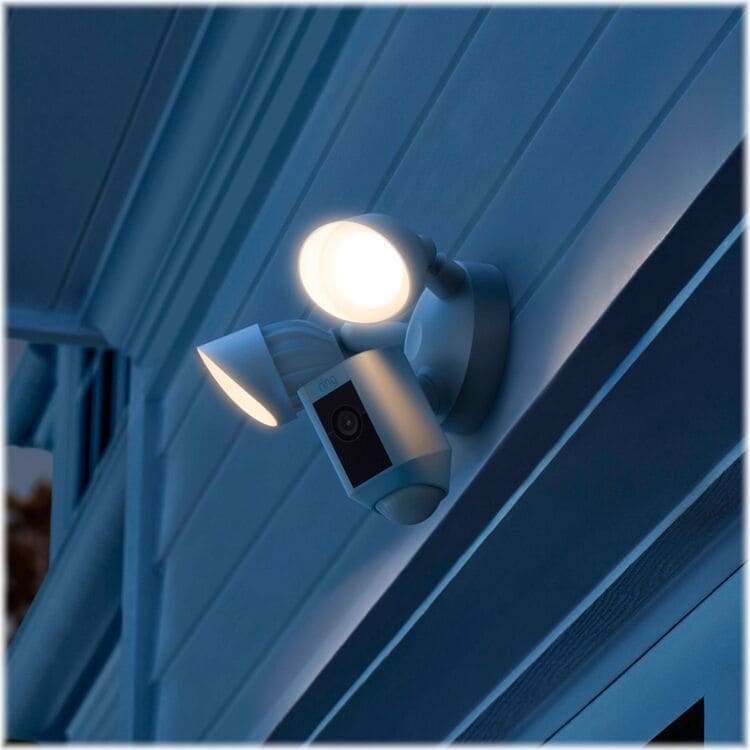 You can install Best Buy's Ring Floodlight Cam Plus Outdoor in any space in your home, such as the wall or ceiling. Record and broadcast live with 1080p resolution, so you can detail everything that happens inside or outside your home. This device has the following dimensions.
Height: 11 inches.
Width: 8.25 inches.
Depth: 7 inches.
Weight: 4.5 lbs.
The original price of this security camera is $199.99. However, now you can save $60 and buy it for a cost of $139.99. And best of all, it is a product that has 1-year warranty.