By now you should have your laptop, computer or phone of last generation, but Best Buy reminds you that an accessory that you cannot do without is good speakers. Music is an essential part of everyday life, and since it is not highly recommended that you use headphones daily at full volume, speakers can be your best allies.
If you want to turn your room into a safe space where you can relax, put on makeup, exercise or dance while enjoying your privacy, music will always be the best company. Especially when they are from well-known brands such as Sony, Bose, and JBL that focus on optimizing sound, durability, and design. Today at Look At The Square (LATSQ) we leave you the best options.
Sony XG300
The first option we bring you is this incredible Bluetooth speaker from Sony, with a modern design and compact size. It is available in black and white, to choose from the website. The Sony XG300 speaker stands out for having a powerful battery life of 25 hours, with resistance to water and dust to adapt to multiple environments.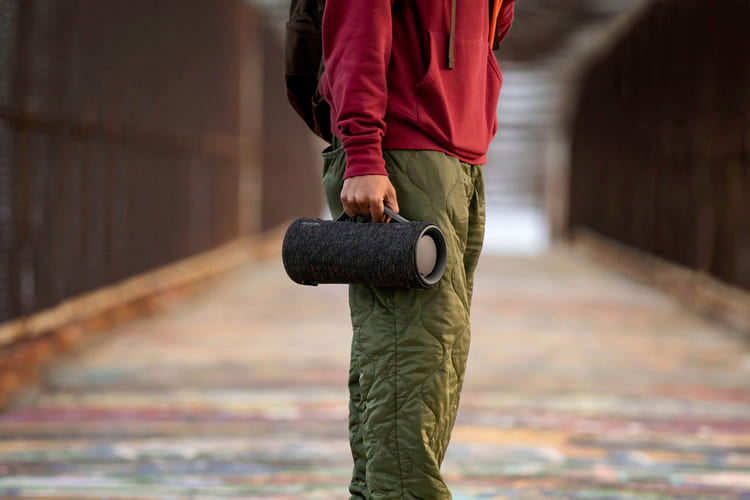 It should also be noted that the Sony XG300 model of Best Buy has a built-in retractable handle for easy transport. It has a powerful sound system with powerful bass and an LED lighting ring. This Sony speaker used to cost $349.99 and is now worth $199.99. It has a 1-year limited warranty and installment payment options.
Best Buy Sony SRS-XB43
We continue with another Sony speaker that is also available in the Best Buy online catalog. In this case, it is the Sony SRS-XB43 model that is larger and more powerful than the previous product. Its housing is an elegant black color, with dynamic sound and dual passive radiators. In addition, its dimensions are as follows.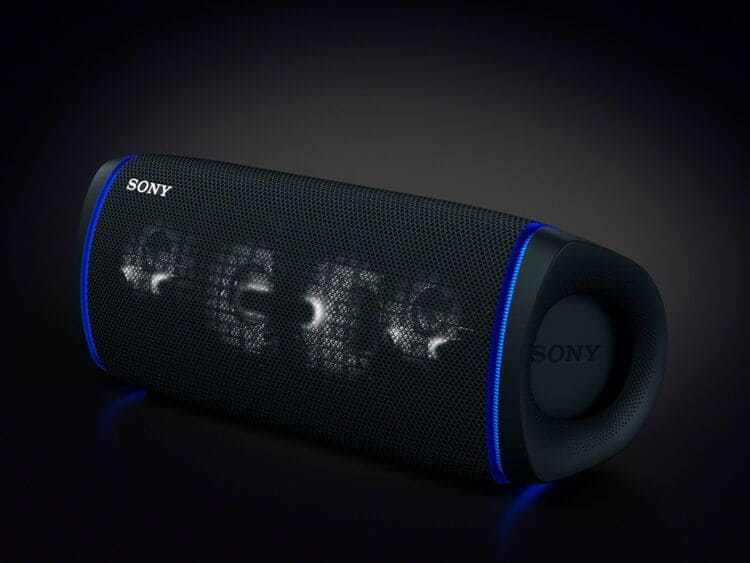 Height: 4.84 inches.
Width: 12.8 inches.
Depth: 12.8 inches.
Weight: 6.5 lbs.
The Sony SRS-XB43 model has a 4900 mAh battery, a long-range Bluetooth connection, and IP67 protection against water and dust. In addition, it can synchronize with 100 speakers to provide a more powerful and uniform sound. The price of this Best Buy product is $149.99 (now $130 off) or $37.50 in 4 monthly installments.
JBL CHARGE5
JBL is another of the recognized brands that you can get in the collection of coils of Best Buy. The JBL CHARGE5 model is not only economical but also offers excellent performance. This waterproof portable speaker is available in black, blue, red, and military green. It stands out for its ability to submerge in water.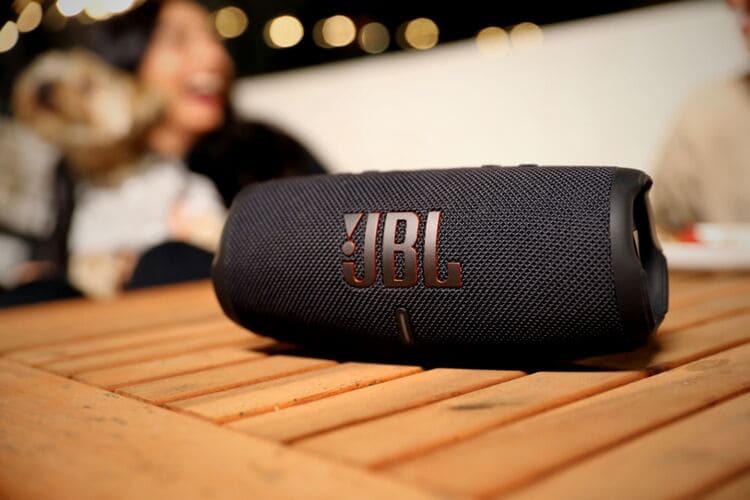 Like the other speakers on the list, Best Buy's JBL CHARGE5 model works with Bluetooth. It has a battery life of 20 hours and multiple integrated functions. In particular, you can connect with multiple devices at the same time, as long as they have compatibility. The original price is $179.99, but, now it is $119.99 (now $60 off).
Best Buy Bose SoundLink Revolve+
Finally, we bring you the Bose SoundLink Revolve+ model, one of the best speakers Best Buy has to offer. You can buy it in black or white, as you prefer. It has a powerful and deep sound system, which does not tend to suffer from distortions. Like the others on the list, it is compact, given that its measurements are as follows.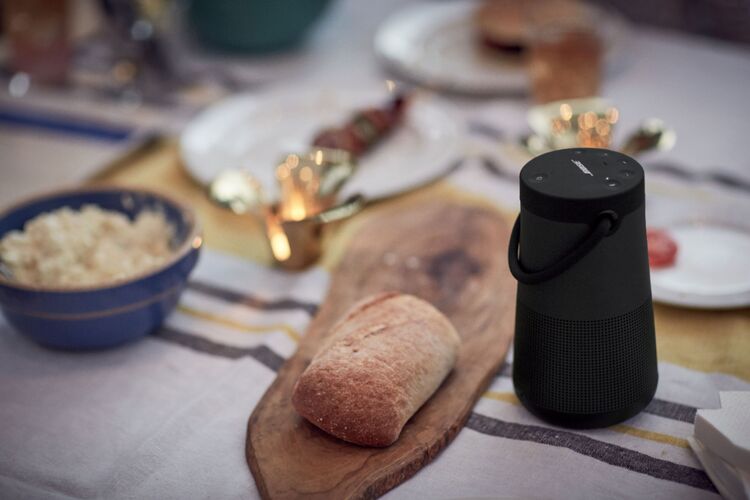 Height: 7.25 inches.
Width: 4.13 inches.
Depth: 4.13 inches.
Weight: 2 lbs.
The Bose SoundLink Revolve+ speaker has a wireless range of 30 feet with its Bluetooth connection. It has water resistance and a battery life of 17 hours. In addition, it has compatibility with Amazon Alexa, Google Assistant, and Siri. The price of the product is $329.99, but, it is also discounted. Then, you can buy it for $229.99 (now $100 off) .