Walmart puts a perfect heater at a discount just as one of the coldest seasons in America begins. And that, in addition, is nothing like the conventional square design that we have been used to here at Look At The Square (LATSQ). Now it comes similar to an umbrella that will give you a surge of heat as if it were coming from the sun.
It saves you space, gives you the greatest comfort, and employs a sleek, modern design that adapts to any environment. So, in addition to being able to find it anywhere from its web catalog, it will not hinder or hinder the look of your IKEA or Urban Outfitters furniture.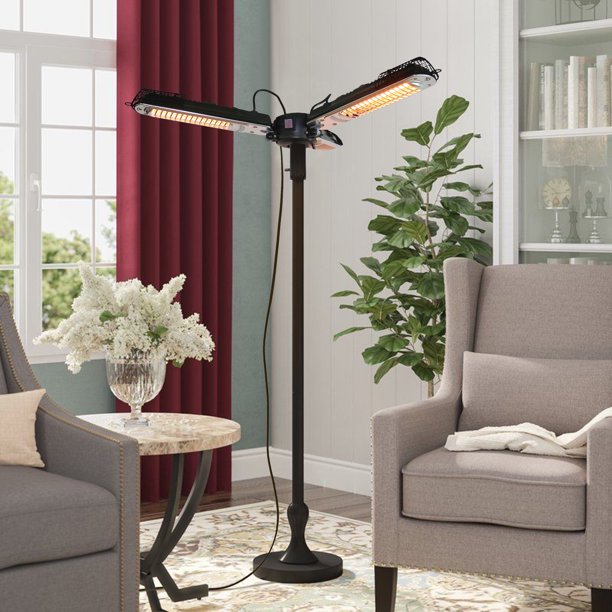 Walmart Arttoreal Foldable Electric Patio Heater Umbrella
It is a halogen electric umbrella that works with the aim of keeping the patio of your home at a warm temperature. In this way, you can enjoy and relax outdoors with your family or friends. The Arttoreal Foldable Electric Patio Heater Umbrella model is easy to install and configure and can be used indoors.
In addition, this Walmart product allows you to save electricity without polluting the environment where you install it. On the other hand, it has a resistant and durable construction, with a lightweight to carry anywhere. Without a doubt, Arttoreal Foldable Electric Patio Heater Umbrella is a product that can serve you throughout the year.
Main features
It has an aluminum composition that allows it to adapt to all types of environments, without reducing its capacity.
It is a product that works with a 120 V / 60 Hz power supply and high performance.
Its structure is compact in size since its measurements are as follows: 22.83 x 13.39 x 12.60 inches with 8 pounds of weight.
Comes with 3 heating panels included and an installation manual to prevent problems when using it for the first time.
It has a folding structure that facilitates its mobility and transport to any place in your home.
Works with a technology that provides heat instantly, no matter the space where you install it.
Works silently, so you can relax without disturbing noises due to its operation.
It has a splendid anti-heat cover to prevent burns when you are using an electric umbrella. It has integrated safety cuts to prevent the product from stopping working due to overloads or overheating.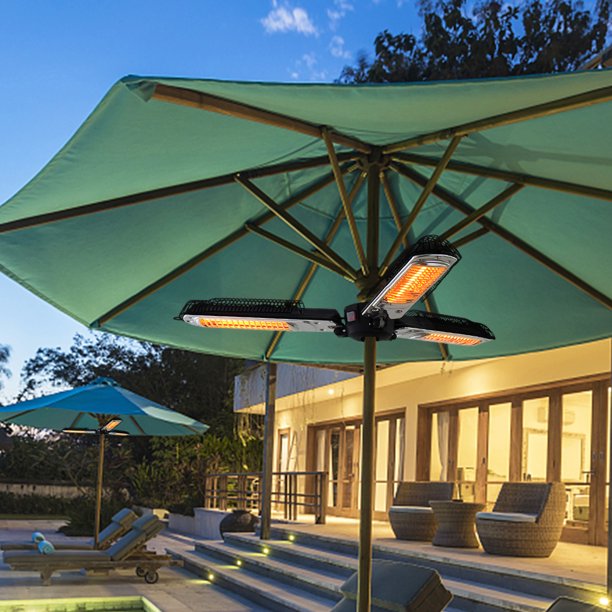 Basic care
Under no circumstances should you fold the panels down without first pushing the locking pin.
The heater power turns off automatically when it is folded.
When you are going to turn it off, you have to make sure to press both switches down.
Clean the heater with a dry towel when it accumulates a lot of dust or dirt in the environment where it is installed.
Stay warm without polluting the environment
Without a doubt, the best thing about Walmart's electric umbrella is that it works without emitting harmful gases that can make you sick or pollute the environment. Unlike other similar products, this model works in an energy-saving and planet-positive way.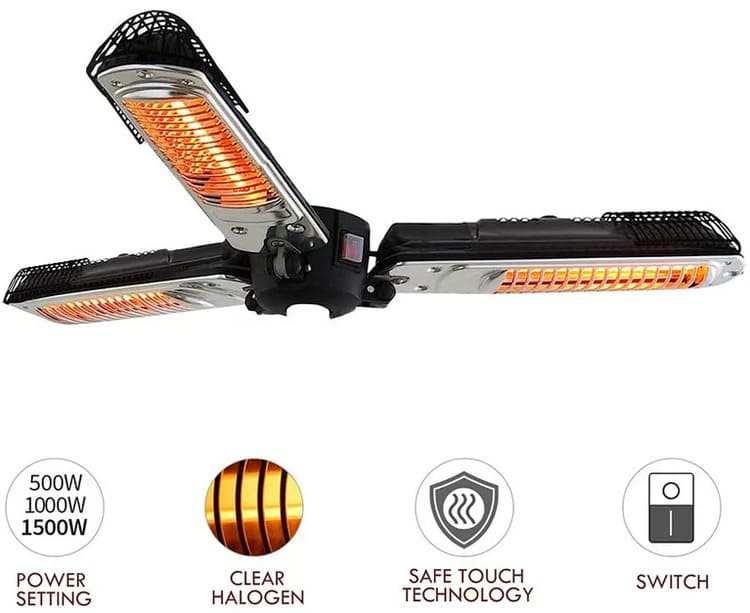 Walmart Arttoreal Foldable Electric Patio Heater Umbrella Price
It is essential to mention that Walmart's Arttoreal Foldable Electric Patio Heater Umbrella product is available on sale. This used to cost $169.58, however, now you can buy it for a reduced price of $139.68. Standard product shipping is free, with 90-day returns and a 1-year limited warranty.