You said it yourself, no more spending hours cleaning dishes after a delicious meal. Luckily, IKEA has a product available in its United States stores and website that will help you deal with the process of cleaning utensils that competes with Amazon and Best Buy for your attention.
You do not have to dirty or damage your nails or mistreat your hands with soaps and very corrosive detergents. We at Look At The Square (LATSQ) believe that technology solves all problems. And when it comes to cleaning, forget about doing it yourself because there are many things like this dishwasher that automate and optimize the task.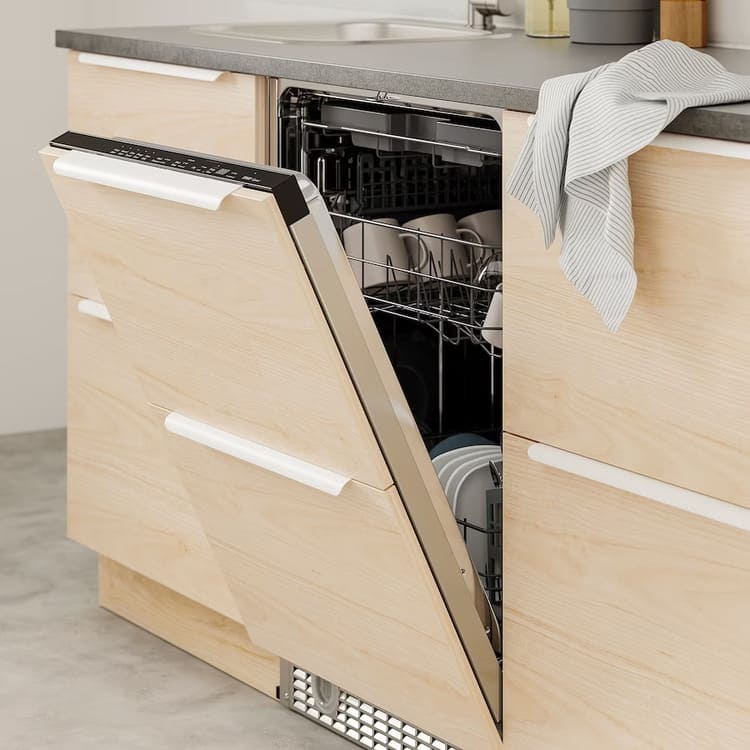 IKEA Rengjord Built-in Dishwasher
It is one of the best-selling dishwashers in the IKEA catalog for its capacity and versatile design. It can easily fit inside any kitchen since it is a cleaning product that does not take up much space. In this way, you can start cooking without worrying about spending long time cleaning dishes when you finish.
The Rengjord Built-in dishwasher is a product that does not cause damage to the environment and can help you save money. In particular, because its water and energy consumption are minimal compared to other cleaning methods such as hand washing. Thanks to this, you can help reduce environmental pollution while cleaning.
This product designed by IKEA in Sweden offers many advantages and few disadvantages. Before you buy it, we recommend you know the rest of its primary specifications. Next, we will mention them.
High performance
Record Built-in dishwasher is a device with five dish programs to choose from when cleaning. So you can perform this process according to the type of dish you want to clean, your needs, or your personal preferences. Using 3.3 gallons of water, you can wash up to 14 pieces of cutlery simultaneously without any problems.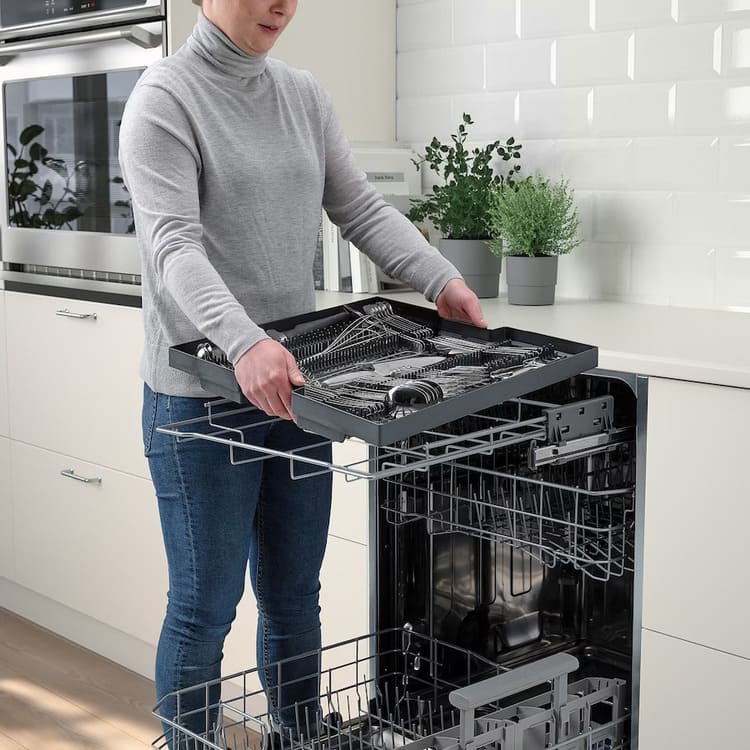 On the other hand, the high interior allows you to wash a more significant number of dishes, taking advantage of all the space the dishwasher offers. You can customize the product's interior by using the removable cutlery baskets. To get the most out of it, the idea is to integrate it into your kitchen with a door of the same style.
Built-in versatility
In addition to the functions mentioned above, this kitchen product has additional ones that give it great versatility. Among them, we must highlight the delayed start function to activate the dishwasher at any time during 24 hours. When the cleaning is finished, it emits a muffled sound signal.
To complement all its functions, this dishwasher is safe to use and reduces accidents with the water stop system. Thus, when it detects any water leak, it stops working automatically and controls the flow completely.
Maintenance
To ensure that the dishwasher works at its maximum capacity for long periods, you must perform the primary care it requires. To do this, you must moisten a cloth moistened with water and vinegar that will help you remove stains inside the equipment.
As for the exterior, you can clean and maintain the dishwasher with a non-abrasive cloth moistened with water. This will maintain a good appearance for many years.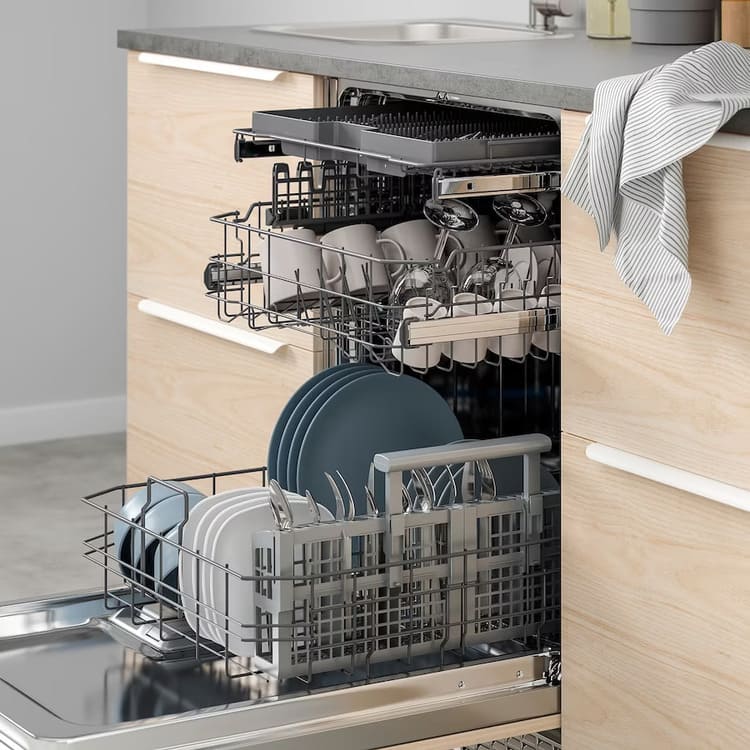 Measurement
It's essential to know the exact dimensions of this product before buying it to determine its compatibility in your kitchen. In the following list, we will show them to you.
Width: 23 3/4″.
Depth: 23 7/8″.
Height: 33 7/8″.
Weight: 95 lbs.
IKEA Rengjord Built-in Dishwasher Price
Currently, this IKEA dishwasher is available for sale. Its regular price is $999.00 and now costs $799.00.