This is our favorite season at Look At The Square (LATSQ) and we know it's yours too, because Best Buy's Black Friday discounts are simply mind-blowing. Especially when they are offers on televisions like these, where you can enjoy a product of the best quality, at such an affordable price that you will not believe it.
Hisense is one of the most recognized brands in the United States, just like Samsung or Sony and has had years of experience to win the approval of millions of people worldwide. And, its technologies, designs and advances have left us amazed. And today, you can have at home the best of the best.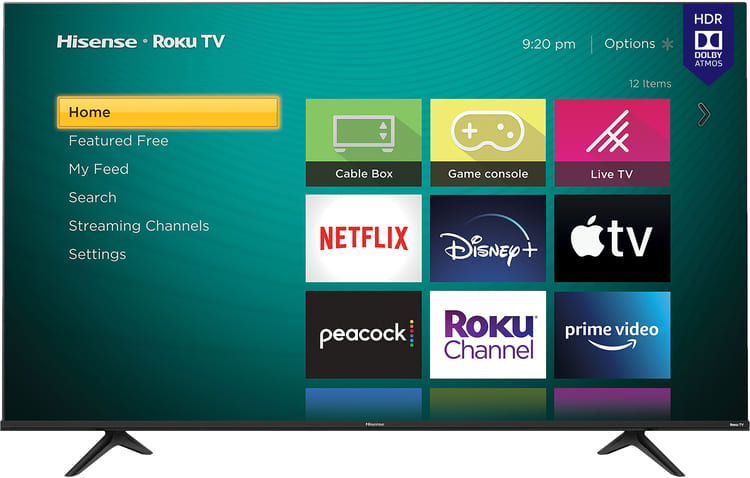 Best Buy Hisense Class R6G Series
It is a smart TV that belongs to the renowned Hisense brand, with a size of 65 inches and a 4K image resolution. With the Hisense Class R6G Series model from Best Buy you can watch live TV, use streaming applications or download all kinds of programs. It is easy to use and has high performance, you only need an internet connection.
Despite being a large TV, this is a team that can be easily installed in any space of the house. It comes with integrated support base to place on any table in the house. In addition, it has an excellent integrated sound system, so you will not have to complement it with a Home Theater or speaker.
Without a doubt, the Hisense Class R6G Series smart TV is one of the best deals Best Buy has this Black Friday. It is perfect to watch series and movies or play video games in the best possible way. It allows you to appreciate even the smallest detail of light and dark images. Its main features are as follows.
Roku TV operating system
Among the best qualities of the Hisense Class R6G Series smart TV is its operating system. Through Roku TV you can consume all kinds of audiovisual content, quickly and easily. It is compatible with the best streaming apps and can all be controlled without much trouble.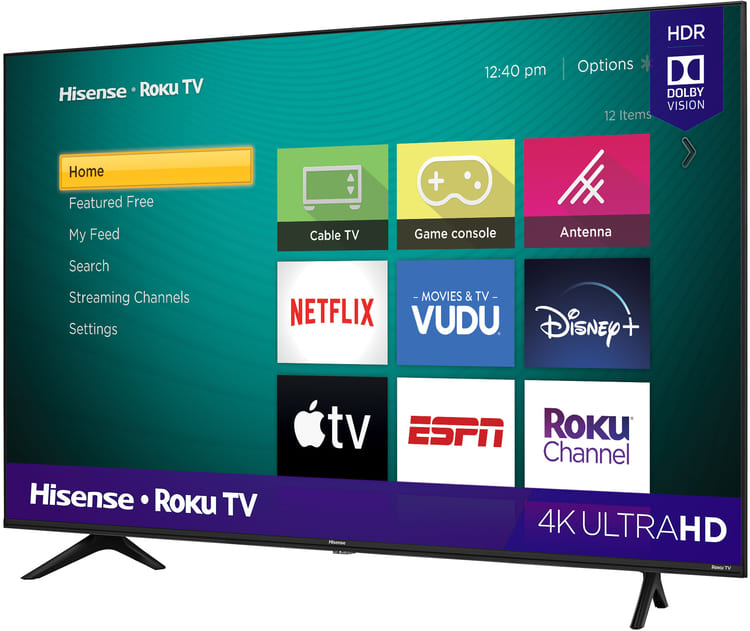 Image quality
Another feature for which this TV model stands out from the rest, is the image quality. It has a 4K ultra-HD graphics resolution with more than 8.3 million pixels. In addition, it also has full matrix LED backlighting to optimize the coloration and sharpness of the images it reproduces.
It is also necessary to mention that this Hisense TV has integrated Dolby Vision HDR and HDR10 technologies. Both help boost graphics to provide an immersive experience, without any degradation. This is also achieved with the Motion Rate image processing technology that gives it a high movement rate.
Gameplay
Series and movies are not the only things the TV can play, since it also connects to video consoles. In fact, it has an automatic low-latency game mode to adapt to this type of video. In this way, you can get better performance when playing, since the response time is more efficient.
Voice assistants
The Smart TV's built-in control is easy to use, as it has all the configuration and programming options. However, this product can also be used through a voice assistant. In particular, it works with Alexa, Apple HomeKit, and Google Assistant.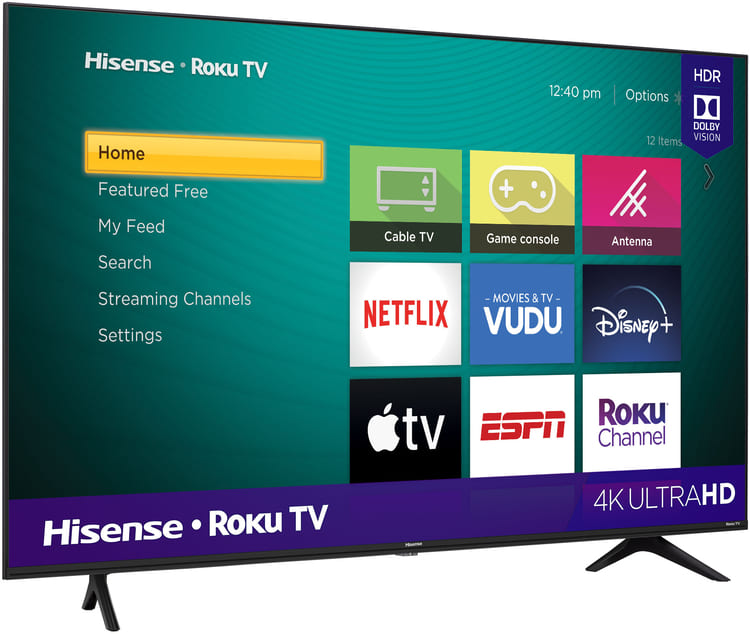 Best Buy Hisense Class R6G Series Price
At the moment, this model of Hisense smart TV is available at a discount, for Black Friday offers. Its original price is $409.99, but now you can buy it for as little as $349.99 or $29.17 per month for a period of 1 year.