It is no longer like before, now to eat healthily you do not need to leave aside your favorite desserts. Especially when Sam's Club has come up with a millionaire idea so you can prepare your favorite natural yogurts at home. If you thought your favorite jellies, cheesecakes,  or yogurt salads would no longer be on your menu, now you can smile again. And best of all, its price is positioned as the best ahead of other stores such as Walmart or Best Buy.
At Look At The Square (LATSQ) we love the quality of homemade products, because we are always able to add our personal touch to it. And since it's Christmas and the whole family from all over the United States gathers, you already have an economical and versatile way to innovate in breakfasts and snacks with this must-see appliance.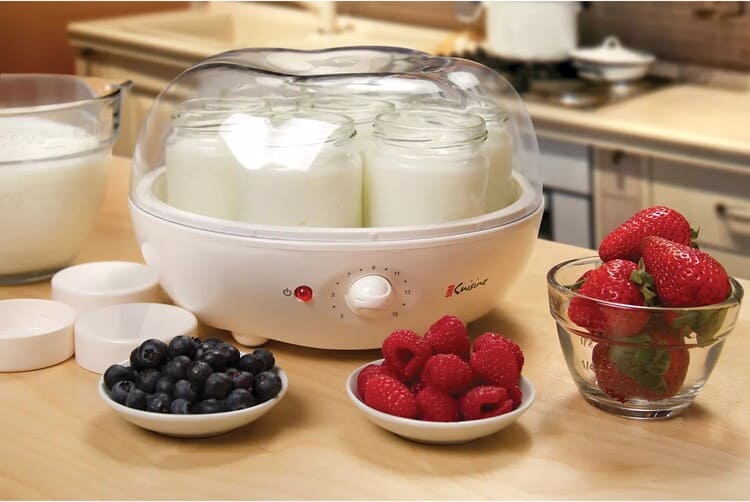 Sam's Club Euro Cuisine Automatic Yogurt Maker
With this splendid appliance, you can prepare yogurt from the comfort of your home. The Euro Cuisine Automatic Yogurt Maker model does not require additives or artificial preservatives. With just fresh ingredients you can eat a delicious and healthy yogurt. The preparation cycle is fast and has several integrated options.
In short, Euro Cuisine Automatic Yogurt Maker is an extraordinary product to complement your kitchen. So you can consume desserts of different flavors after each meal. It will not take up much time and will serve to vary you're eating plan. It is even an excellent option to offer your friends or family to visit you at home.
Features you can't miss
It offers you the option of eating a natural, creamy dessert with a delicious taste, without having to spend a lot of money.
Depending on the texture you want, the product prepares fresh yogurt in a period of 6 to 10 hours. Without the need to be aware of the process.
You can control different facets of the preparation process. From the ingredients to the sweetness, fat content, and density of the dessert.
Euro Cuisine Automatic Yogurt Maker's 7 glass jars allow you to prepare up to 42 ounces of yogurt at the same time.
It has the option of preparing desserts of different flavors at the same time, to save time in the process.
It has a 15-hour automatic timer to operate automatically.
By having a transparent lid, you can observe each step of the cooking process.
Your purchase includes 8 additional glass jars for you to make more yogurt.
It comes with 10 packages of starters of different flavors, so you can start preparing yogurt from the first moment.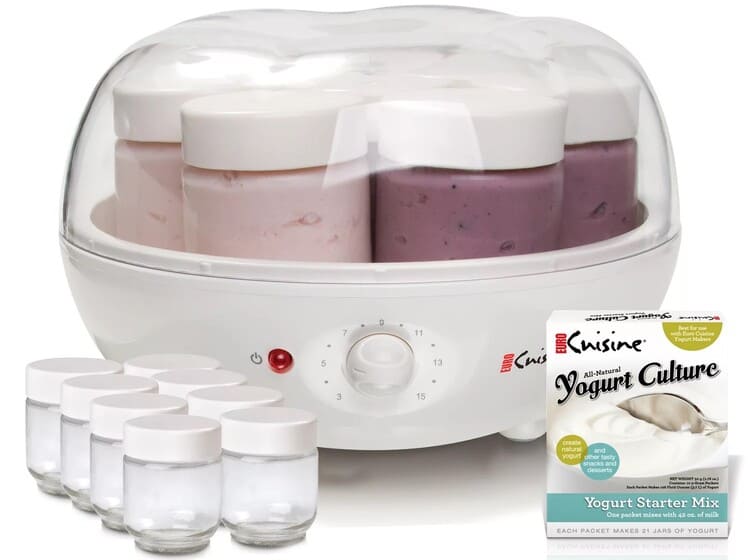 How to use Euro Cuisine Automatic Yogurt Maker
Despite being a product that has multiple functions and preparation methods, it is quite easy to use. So, you don't need to be an expert to prepare delicious yogurt. Just follow the instructions below.
Take out the glass glasses to fill them with the ingredients with which you want to prepare the yogurt.
Make sure that the glasses are not completely full, as they can stain the inside of the machine.
Then, place the glasses inside and put the protective lid on.
To start the preparation process, you will only have to program the operating time in the timer.
Once you are done preparing the yogurt, be sure to clean the glass glasses. So, you will not have problems when you want to use it again.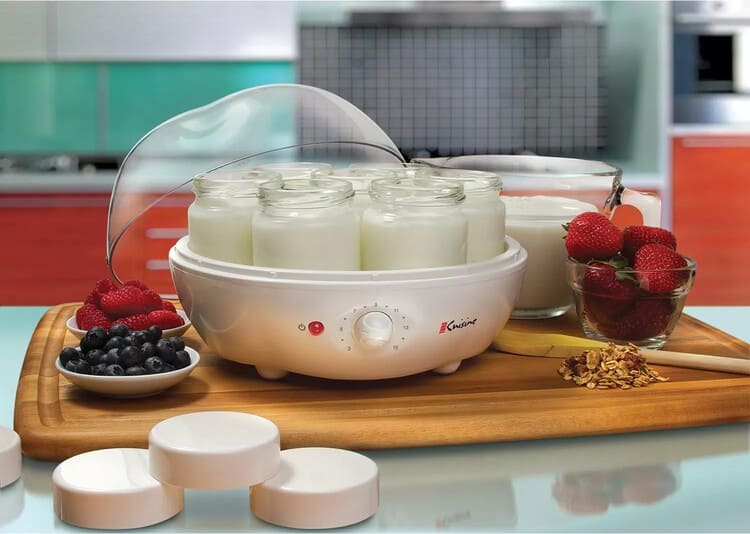 Start preparing your yogurts thanks to Sam's Club
From the Sam's Club online catalog, you can buy this amazing appliance for your kitchen. It is available for an affordable price of only $62.98. There are different payment and shipping options to choose from, depending on your particular needs.