Designed for those who love cleaning, but do not want to waste time on it, that's the robot vacuum cleaner from Walmart, which is also on offer. Black Friday not only makes you conscious with clothes and shoes at half price but also with appliances you didn't know you needed. And as we have been telling you in Look At The Square (LATSQ) there are many ways to save time and optimize home cleaning.
And even from the office… Why arrive early to order if you can arrive and enjoy clean and prepared floors thanks to a single product. Not for nothing have these vacuum cleaners won the hearts of millions of people in the United States, you should try it too.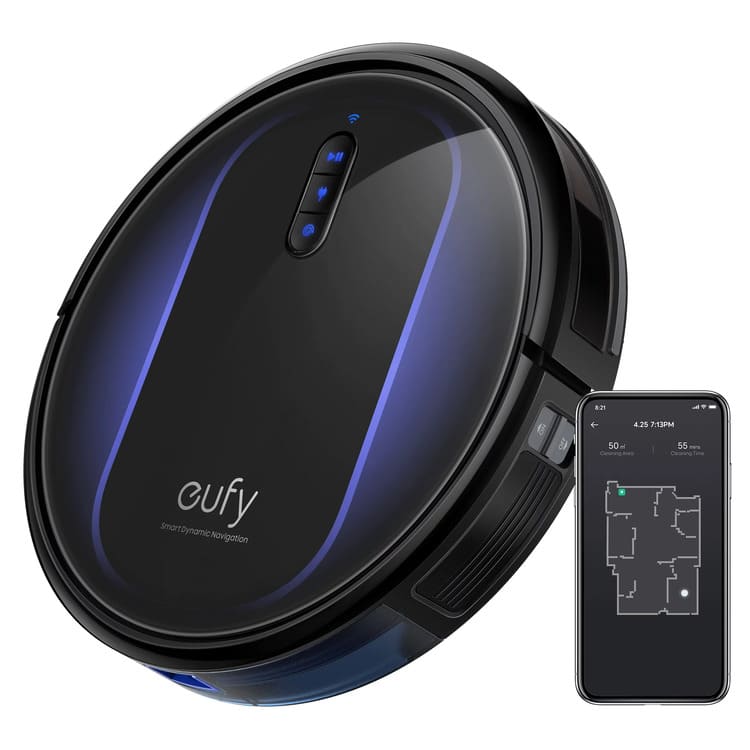 Walmart Eufy Clean by Anker RoboVac G32 Pro Robot
It is a robot vacuum cleaner of compact size, modern design in black color, and multiple wireless functions through Wi-Fi networks. The Eufy Clean by Anker RoboVac G32 Pro Robot model adapts to all types of surfaces, cleaning quickly and efficiently. It can remove stains, dust, food crumbs, pet hairs, and much more.
And best of all, a product that is complemented with BoostIQ technology. Therefore, it works in an efficient way with precise soil cover and different cleaning routes. Thanks to the compact size it has, it can reach every corner of your home, so that there is no dirt left that can cause allergies.
Walmart's Eufy Clean by Anker RoboVac G32 Pro Robot works quietly and is easy to use. In a matter of seconds, you can have him cleaning your house, while you rest. The rest of its essential features will be mentioned below.
Smart Dynamic Navigation 2.0
One of the best qualities of Walmart's Eufy Clean by Anker RoboVac G32 Pro Robot is its adaptability. Not only to clean different types of dirt but to work on multiple surfaces with high performance. It is a product that can be used on carpets, wooden floors and other types of flooring.
Suction power
Another feature to highlight about Walmart's cleaning robot is its high power. It has the excellent suction capacity to remove debris and dirt inside a home. Complemented by BoostIQ technology, suction power is automatically adjusted on hard floors or carpets where you are.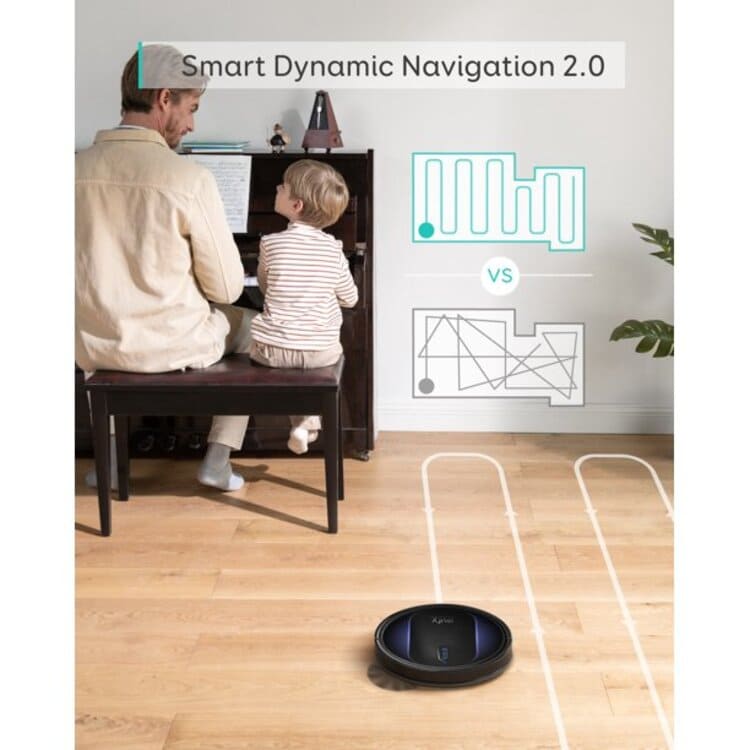 Security Technology
It is necessary to mention that this cleaning product works with anti-collision infrared sensors. These allow the cleaning robot to work in an efficient way, avoiding all objects with which it may collide. At the same time, it employs fall detection technology for when you're working on steps and ledges.
Design and operation
One of the best features of this cleaning robot is that it has a compact design, to adapt to all types of homes. In addition, its structure helps it reach any space, moving under tables or furniture with ease. In addition, it works with a fairly low noise level of 55 dB, so that it does not generate discomfort.
Measurement
Considering that it is a compact size product, knowing its exact measurements can help you. In this way, you will be able to know in which space of your house you are going to store this product before buying it. The dimensions of the cleaning robot are as follows.
Length: 12.97 inches.
Width: 12.97 inches.
Height: 2.85 inches.
Weight: 5.93 lbs.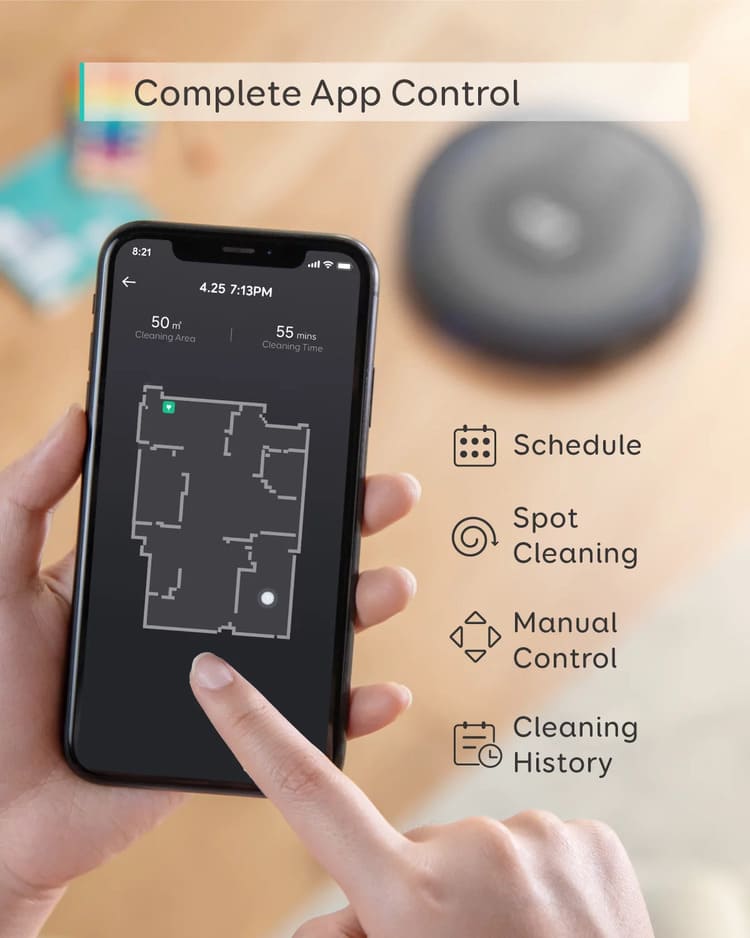 Walmart Eufy Clean by Anker RoboVac G32 Pro Robot Price
This Walmart product is available at an offer price, thanks to Black Friday discounts. Its original value is $299.99, but now you have the option to purchase it for a reduced cost of $119.00. It comes with 1-year warranty coverage.