Nobody said that to enjoy the best advantages and functions of technology you had to spend a lot of money, and less when you have a web catalog like Target. That puts at your disposal smartwatches, tablets, laptops, televisions, and more at a star price anywhere in the United States.
Today at Look At The Square (LATSQ) we stop for a moment because more than Samsung or Apple, there is this Letsfit Smartwatch Fitness Tracker to monitor your day-to-day. Similar to those you find on Amazon and Best Buy, but at such a reduced price that makes it a favorite option this Christmas.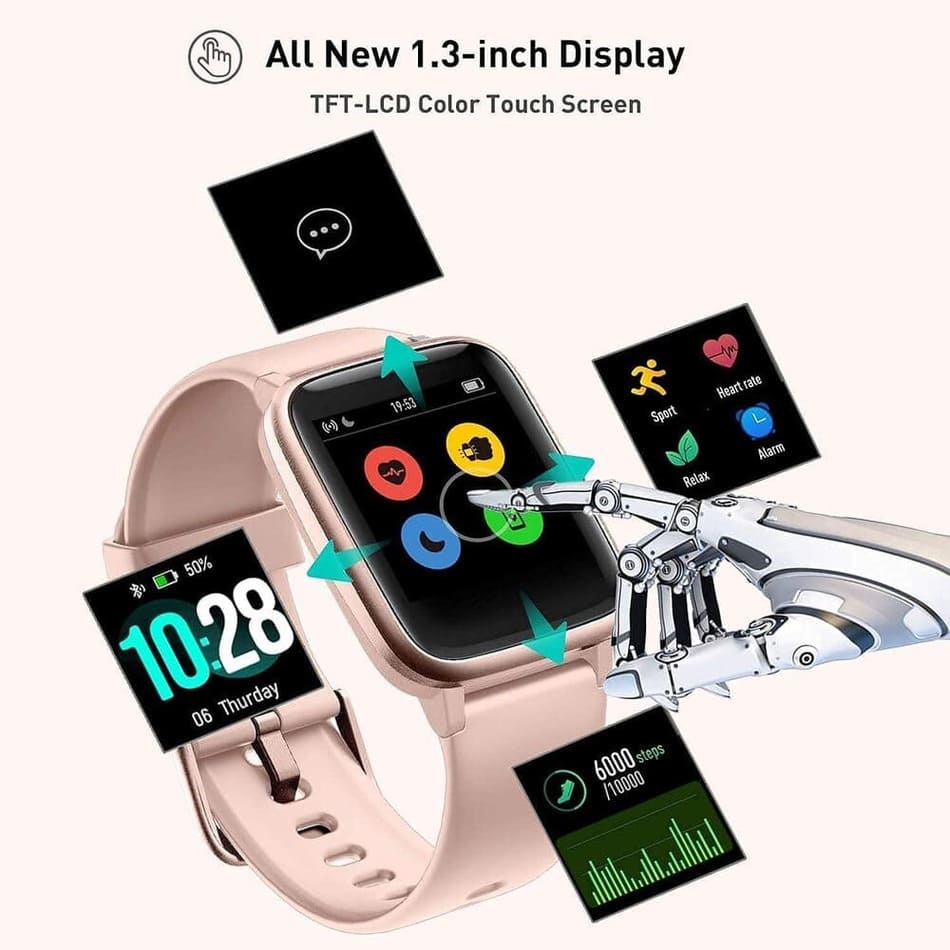 Target Letsfit Smartwatch Fitness Tracker
It is a smartwatch with a modern design that serves both men and women, with functions that adapt to their preferences. The Letsfit Smartwatch Fitness Tracker model serves to improve the sleep cycle, train more efficiently and take care of general health. In this way, you can achieve your goals and have a better quality of life.
This smartwatch model from Target is pretty easy to use, in any of its built-in apps. In just a matter of minutes, you can set up the Letsfit Smartwatch Fitness Tracker to start helping you. And best of all, you can use it at all times, since it only requires charging rarely.
Easy to use and configure
Works via Bluetooth 4.0 or higher connection on Android or iOS operating system mobile devices. In addition, you can use it to the full of its functions for periods of up to 10 days, without the need to take it off to put it to charge.
It is an entertainment star by having functions to control the music on your mobile phone and receive notifications for when you receive calls or messages.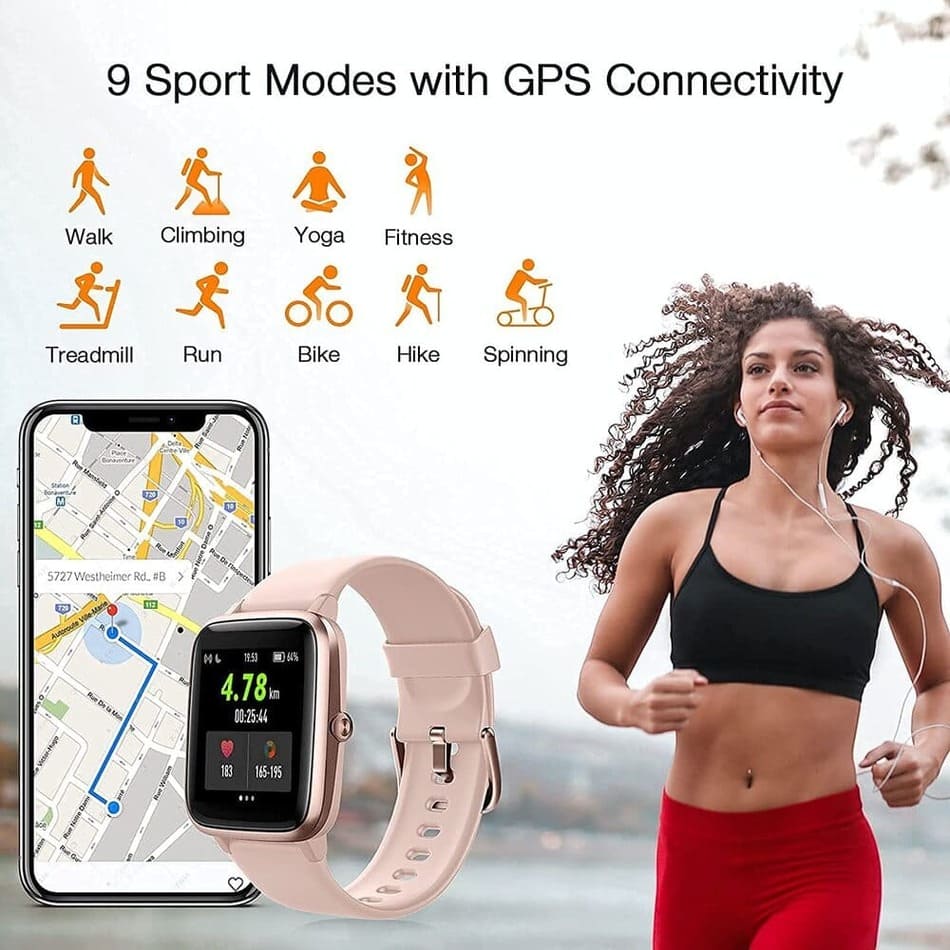 Keep track of your day-to-day
It has a new stress training application, which allows you to reduce and control it so that it does not harm your life. In the same way, it monitors all the steps you take in the day, calories burned, sports mileage, and sleep cycle control.
Excellent for sports lovers
The screen is a touch screen and easy to use, with the ability to dive underwater. Therefore, you can use the smartwatch even to bathe or swim. It includes 9 sports modes to adapt to your preferences and help you meet your goals faster. On the other hand, it keeps the heart rate monitored 24 hours a day to be alert to any problem that arises.
Learn how to set it up
You have to download the Letsfit app for Android or iOS. In any case, it is free to download.
Once you have it installed on your smartphone, you'll need to turn on Bluetooth to start setting up your watch.
You can program it automatically or personally. In case you are inexperienced, it is better to follow the basic recommendations of the interface.
In this way, you will have access to all the integrated functions from the Letsfit application.
Make sure you keep the app up to date at all times, to keep an eye on any news.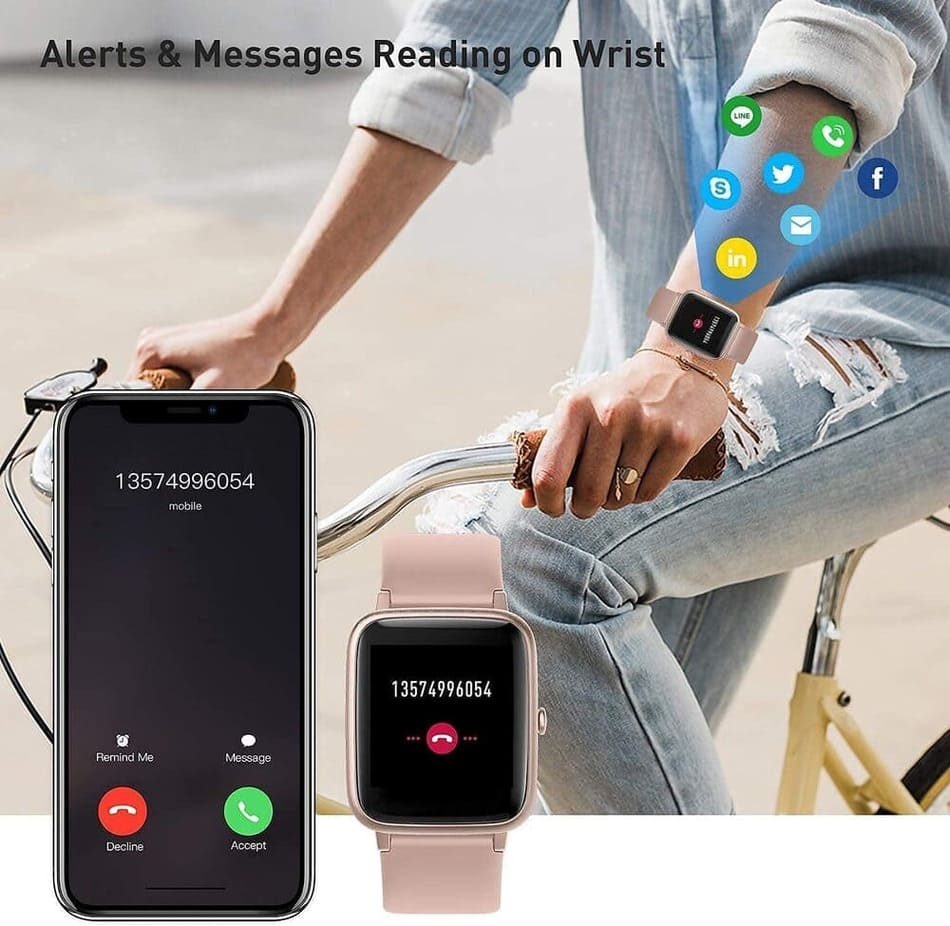 Target Letsfit Smartwatch Fitness Tracker Price
Today, Target's Letsfit Smartwatch Fitness Tracker product is available at a 52% discount. Therefore, its original price of $59.99 is reduced to $28.99.  In addition, you can purchase it with 2-year warranty coverage for an additional cost of $20.00, through Allstate services.