At Look At The Square (LATSQ) we know it's not all about technology. But it's a great way to record and capture our favorite memories. However, Walmart helps you combine the best of both worlds with an instant camera to create your personalized photo album. We're talking about quality, a cute and comfortable design, and a best-seller that's driving audiences crazy in America.
If it's true that you can find digital cameras on Amazon or Best Buy, instant cameras give you a vintage and unique way to capture your memories. Especially if you want to do a nice touch to someone by collecting their best photos in a cute album. Let's see a little more about what it is: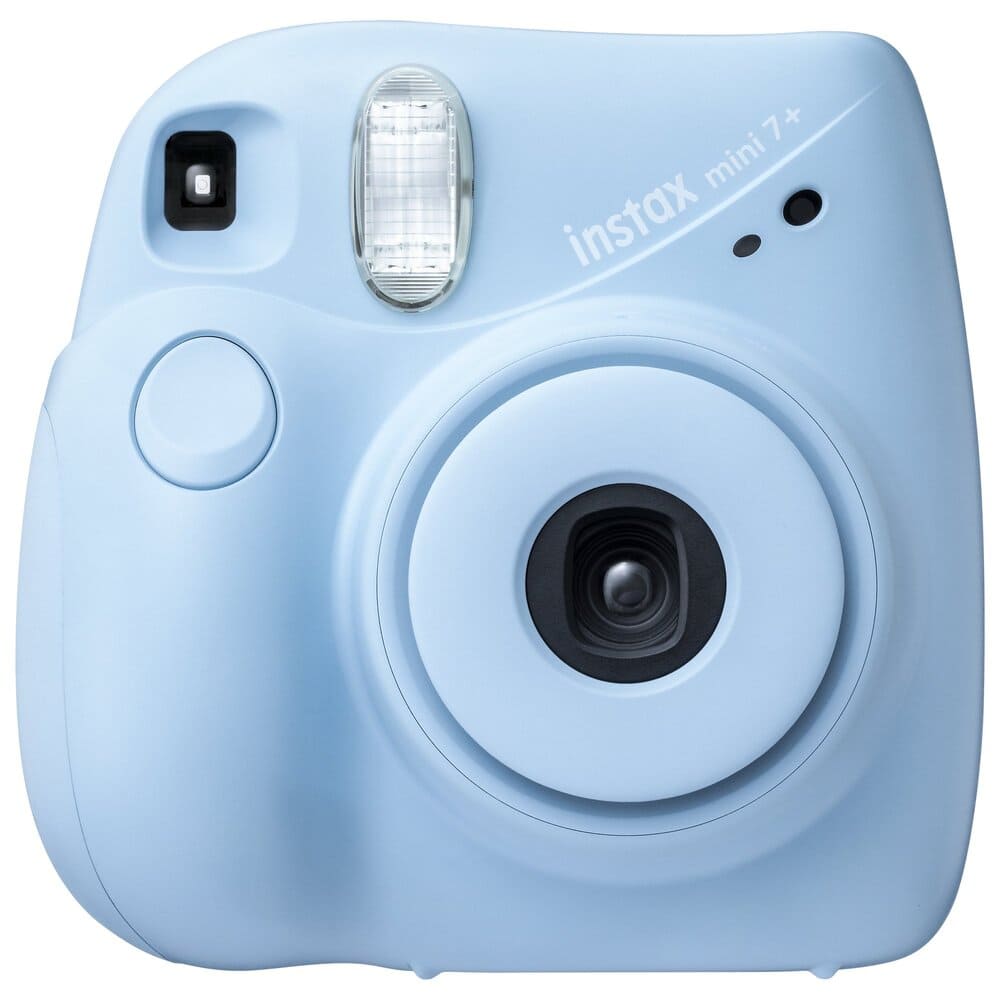 Walmart Fujifilm INSTAX Mini 7+
One of Fujifilm's new instant cameras has arrived to steal Walmart's sales quickly. Especially because it is very elegant, colorful and compact, and perfect for you to save your memories in a much more original and personalized way. The Fujifilm INSTAX Mini 7+ goes further, thanks to multiple functions that make it excellent for capturing unique moments.
For example, it has an exposure control setting and many simple functions to point and capture the image. And contrary to what you may think of this type of cameras, they actually do have excellent image quality with details, color contrast and excellent exposure.
Much easier to use
One of the biggest advantages of this model is that it is very intuitive, making it a very easy-to-use camera. All you have to do is point where you want to capture the image and press the button to capture the moment. It is also available in five different colors:
Lavender.
Light blue.
Light pink.
Foam green.
Coral.
Unlike digital cameras, you don't have to spend hours and hours setting it up and looking for the best way to expose colors. Because these types of cameras are designed for lovers of vintage.
Don't overspend on spare parts
Another advantage you have of this particular model is that it comes with a pack of 10 Fujifilm Instax films. This means that you can start using it as soon as you have it at home. You don't have to buy extra photo paper without first trying it, so it's an advantage for manufacturers.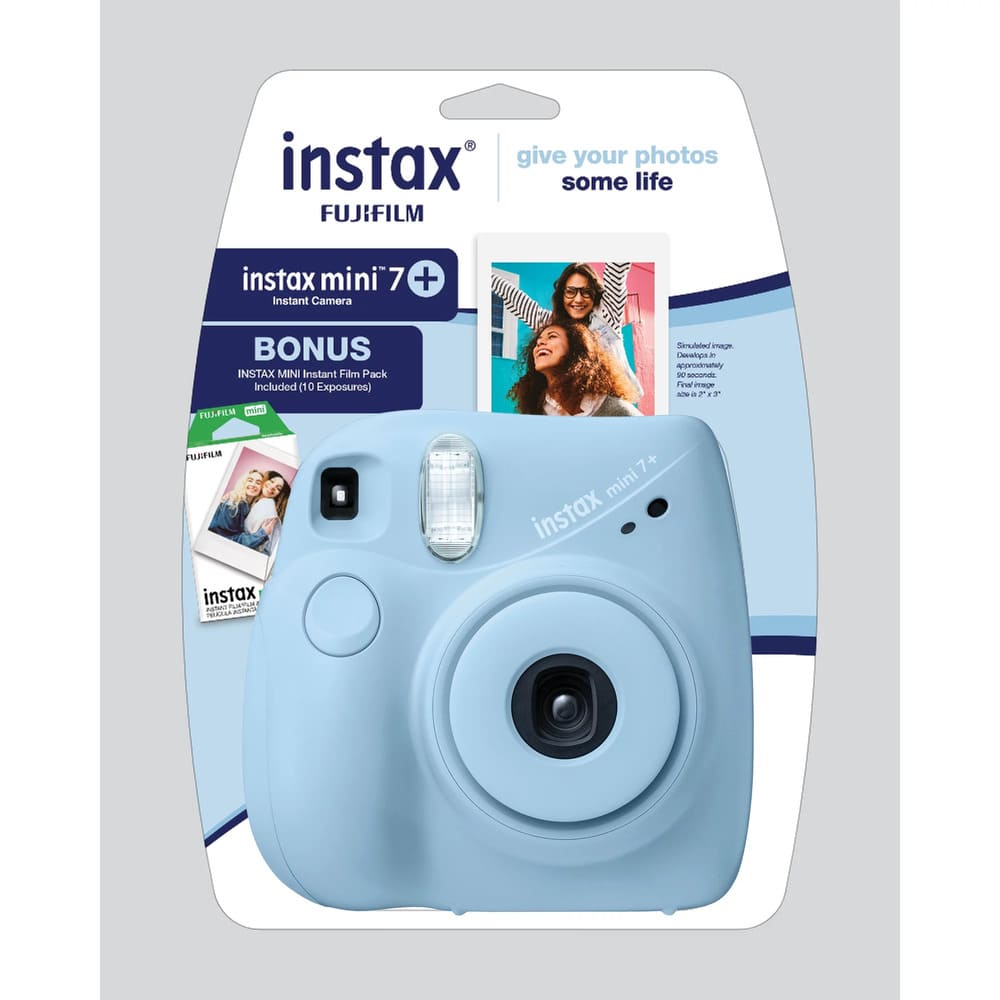 Detailed specifications
Simple operation ensuring high image quality.
Simple exposure adjustments.
This camera can only be used with INSTAX Mini Instant Film.
Includes a FUJINON lens to improve color quality.
Manual folding lens that you can easily carry.
It includes a lens cover to protect it.
Walmart Fujifilm INSTAX Mini 7+ Price
To get you started enjoying the Fujifilm INSTAX Mini 7+ quickly, you only need to purchase it from the Best Buy catalog for only $67.00 in light blue, light pink, foam green and lavender colors. The coral color can be purchased for only $49.00.