Best Buy has thought about the comfort and style of inveterate gamers, and its new headphones prove it. To complement all the accessories you get on Amazon or Walmart, headphones with a microphone are perfect. Significantly since they will help you hear everything in a very different way. And the experts at Look At The Square (LATSQ) have come up with a fantastic option that will leave you stunned.
More than a computer or tablet, a good pair of headphones are the perfect complement for enjoying your online games thoroughly, even more so when we are already in one of the most regular seasons where you meet with all your loved ones and can share your favorite games.
Best Buy HyperX Cloud Stinger Core Wireless Gaming Headset
They are wireless headphones of the famous HyperX brand, designed to play on computer or video game consoles. The HyperX Cloud Stinger Core Wireless Gaming Headset model is quite popular within the Best Buy catalog for all its qualities. In particular, it is compatible with PC, PS5, and PS4. In addition, they have a splendid white design.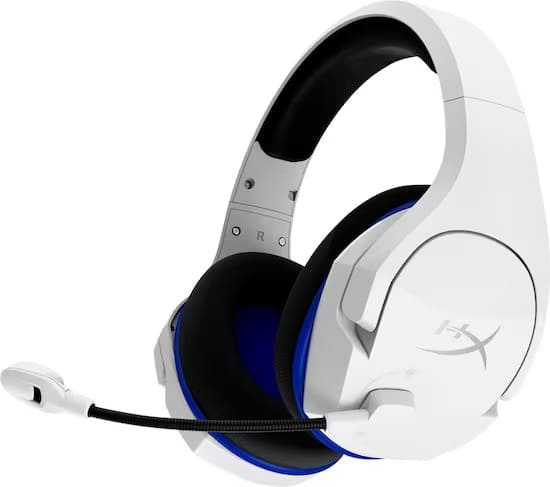 These headphones have a built-in microphone that allows you to talk to your friends and people worldwide when gaming. In addition, you can turn the microphone in another direction when you are not using it so that it does not generate any discomfort. So you can play more quietly, enjoying the sound without distractions.
On the other hand, it is handled with a stable latency, thanks to its wireless connection. It has a range of 39.4 feet, an impedance of 16 ohms, and a battery life of 17 hours. These cancel out external noise completely, so your performance isn't reduced by some interference when gaming.
Overall, the HyperX Cloud Stinger Core Wireless Gaming Headset has no disadvantages. Its design is lightweight and can be adjusted to your personal preferences, while the pads allow perspiration. They used to cost $79.99 but are now available for $53.99. Includes 2-year warranty coverage.
HyperX Flight Wireless Stereo Gaming Headset
We continue with another model of the renowned HyperX brand that Best Buy offers at a discounted price. In this case, they are headphones with a different black design, also has a built-in microphone, and have an official Xbox license. They operate for periods of 30 hours and with a wireless range of 66 feet and 2.4 GHz.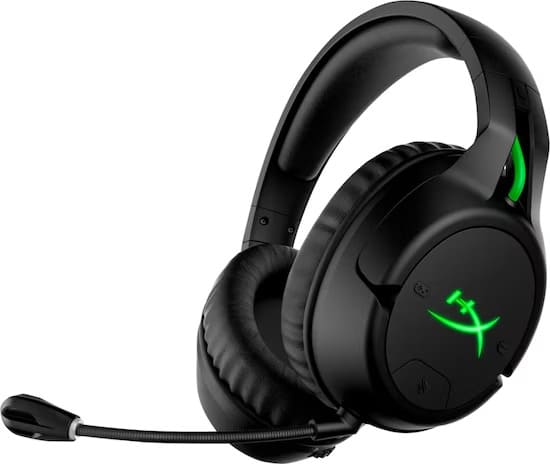 The HyperX Flight Wireless Stereo Gaming Headset features multiple built-in buttons for configuration. This allows you to adjust the volume or disable the microphone easily and quickly. You can disassemble the microphone when you're not using it, so you're more comfortable playing on your Xbox console.
The HyperX Flight Wireless Stereo Gaming Headset can be adjusted to the user's preferences. It has high-quality steel sliders and memory foam to guarantee comfort. Overall, it has a splendid and lightweight design, given that it weighs only 0.67 pounds.
Like the hearing aids mentioned above, these are on discount. They were priced at $159.99; now, you have the option to buy them for a cost of $104.99, saving $55.00 in the process. In addition, you can purchase them in 4 monthly payments of $26.25. They have a warranty period of 2 years in case of failures.