Urban Outfitters has one of the most varied catalogs in the United States, especially for lovers of urban fashion and vintage style. We have exposed several options in Look At The Square (LATSQ) such as desks, shelves, and incredible clothes but this time its catalog surprises us with an instant camera that seems taken from a series of the 80s.
It captures your best moments, has a colorful design, and will be with you for a long time. And thinking about New Year's Eve, add this product to its catalog placing it at the same level as Amazon, Target, and Best Buy which have everything you need for the new year.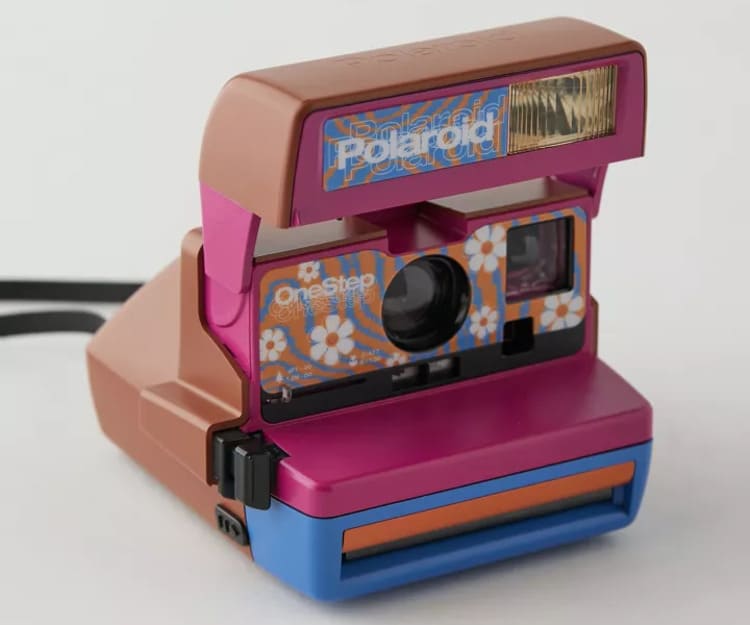 Urban Outfitters Polaroid UO Exclusive 600 Instant
It is a Polaroid camera that is restored by Retrospekt. Therefore, it combines its retro operation with a modern design that captures everyone's gaze. The Polaroid UO Exclusive 600 Instant model from Urban Outfitters is easy to use and will allow you to remember the most special moments you live with your loved ones.
Thanks to its compact design, you can take this camera anywhere with you. It does not take up much space and is lightweight, which facilitates its handling. And best of all, the Polaroid UO Exclusive 600 Instant model has a resistant and high-quality composition, to work for many years.
Main specifications
It has a built-in flash to take photos in places of low natural light.
It employs a 110mm f/10 lens.
I work with a fixed 2′-4′, 4′ – Infinity.
It works with the battery built into each film pack.
It can only be used with a Polaroid 600 film, which is sold separately.
Your purchase includes a strap to prevent accidents when using it.
It is made with ABS plastic.
You can wipe it with a cloth.
Its measurements are: 5.75 x 5 x 3.5 inches, weighing 1.3 pounds.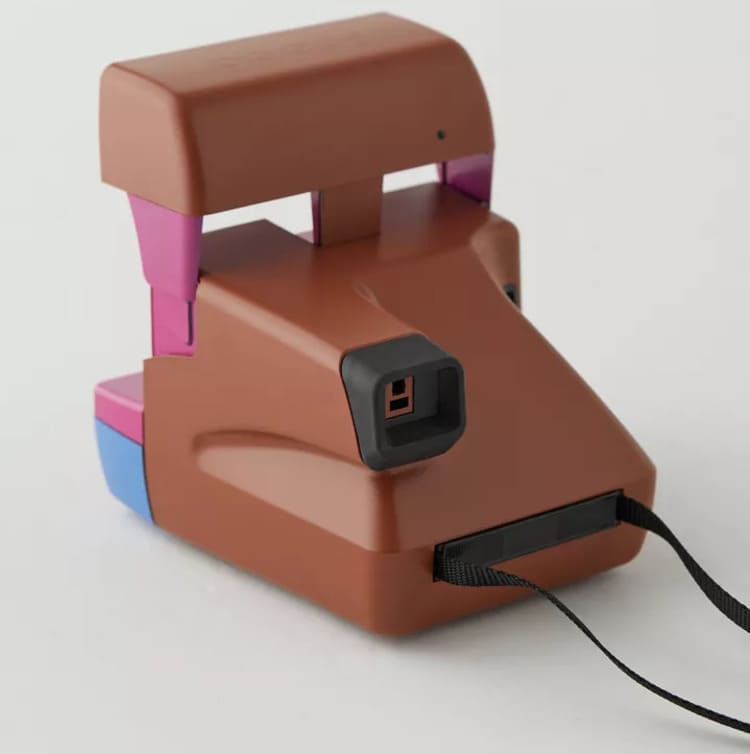 Urban Outfitters Polaroid UO Exclusive 600 Instant Price
Within the online catalog of Urban Outfitters, you can get the Polaroid UO Exclusive 600 Instant model for only $175.00. You can pay for this camera in 4 interest-free installments of $43.75 with Afterpay or Klarna. Standard product shipping takes around 5-8 business days to arrive, with a completely free cost.
Complete your photography equipment
To have less trouble using the camera, Urban Outfitters helps you transport it with ease, with the next product. It is a multicolored design bag that allows you to store the camera and carry it with you in a safe way. The Polaroid Exclusive Instant Camera Bag model from Urban Outfitters is lightweight but very resistant. It will serve you for many years and you will have no problem combining it with your clothes.
Best of all, the Polaroid Exclusive Instant Camera Bag is budget-friendly. This accessory is available on the Urban Outfitters website for only $25.00. You also have the option to pay it in 4 monthly installments of $ 6.25 with Klarna or Afterpay.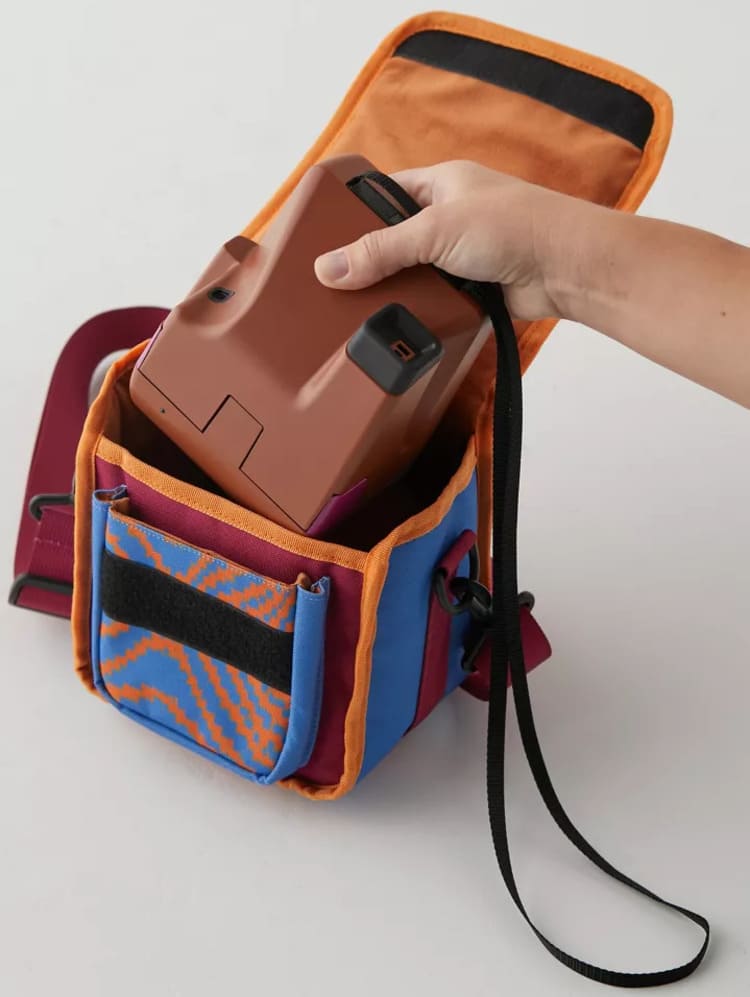 Important details
It has a splendid pocket in the front to store smaller accessories.
The strap it uses is of adjustable composition to suit your personal preferences.
Its structure is perfect for old and recent Polaroid 600 camera models.
It is made of polyester and is easy to clean.
It is compact in size, with the following measures: 7 x 6 x 7.5 inches, weighing 0.2 pounds.