Skechers brings a casual option to be able to use every day with a model that resembles the Converse All Star Classic. The Cordova Classic New Standard has a simple but versatile model, which can be easily worn with any outfit, with a fairly thick sole that serves to give much more comfort to the foot. It is made with durable materials, so they can be used daily without being damaged or mistreated, so as not to replace them all the time.
The inside of this model comes with air-cooled memory foam, keeping the coolness on the inside of the foot so that heat is not a concern. On the other hand, their flexibility and resistance allow them to walk without any problem on any surface, maintaining their original shape for much longer. They have a discount that makes them even more accessible, saving up to 25% of the total price.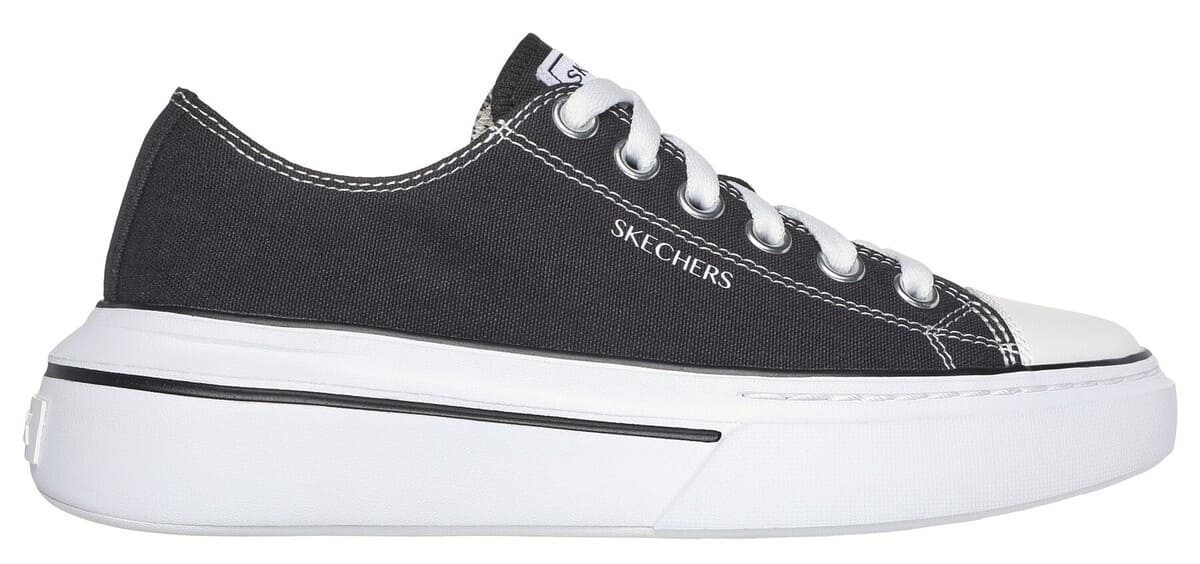 Cordova Classic New Standard de Skechers
This new shoe from Skechers stands out for its similarity to the timeless design of the Converse All-Star. The Cordova Classic – New Standard model has similarities in style, composition and functionality. In particular, because it is a shoe that is made to keep the feet in complete well-being for long periods of time.
On the other hand, the Cordova Classic – New Standard model from Skechers also stands out for its versatility. They can be easily adapted to a variety of environments and offer many combination possibilities. Thanks to this, you will be able to get the most out of this footwear and all its qualities.
Skechers sneakers for versatile use
Considering its design and structure, this footwear is a comfortable and stylish solution for a wide variety of activities. This Skechers sneaker model is designed with your comfort in mind. Therefore, they are ideal for daily routines as well as outdoor adventures or exercise sessions at the gym.
Then, you just have to get the right way to combine them to enjoy them at all times. Luckily, the classic design of the sneakers will make this process easier for you. In any of its colors, it is a shoe that you can wear naturally.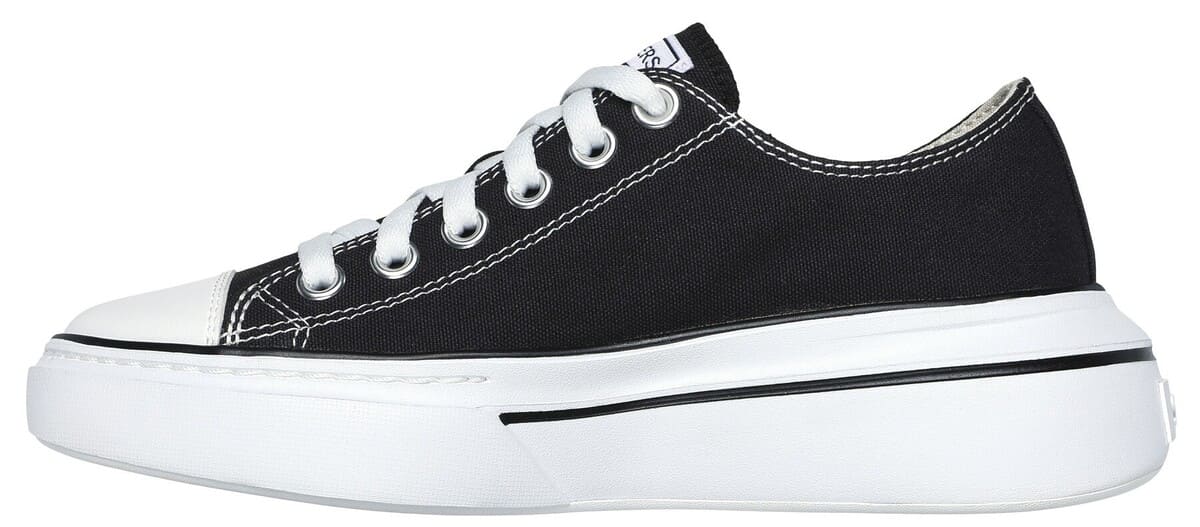 Vegan sneakers
In order not to pollute the environment or compromise your moral values, these Skechers shoes are made vegan. In other words, it does not use animal-derived products in its manufacture. Replace these elements with high-quality synthetic materials, which reduce damage to nature and help preserve ecosystems.
The vegan composition of these Skechers sneakers does not detract from the design or quality it can offer. In fact, its production enjoys great resistance and durability within different environments. Therefore, this is a shoe that will be able to accompany you for a long time.
Skechers Air-Cooled Memory Foam cushioned shoe
To optimize the comfort they can give you, this shoe uses a Skechers Air-Cooled Memory Foam insole. It is characterized by its ability to adapt to the unique shape of your feet. In this way, it offers a personalized fit and exceptional support when walking on any surface.
This cushioned insole doesn't just work to cushion your feet exceptionally. Its design also allows air circulation efficiently, keeping your feet cool and dry. Thanks to this composition, the experience of wearing these shoes is quite pleasant.
Cordova Classic – New Standard model details
The upper part of the shoes uses canvas fabric for better ventilation.
They feature a high-quality midsole that can absorb impacts when walking.
They have a high-traction sole and optimized grip, to adapt to all types of surfaces.
They have a small lift in the heel to offer a better posture.
It is a shoe that you can machine wash to keep it free of dirt.
They have integrated laces so you can adjust the shoes the way you prefer.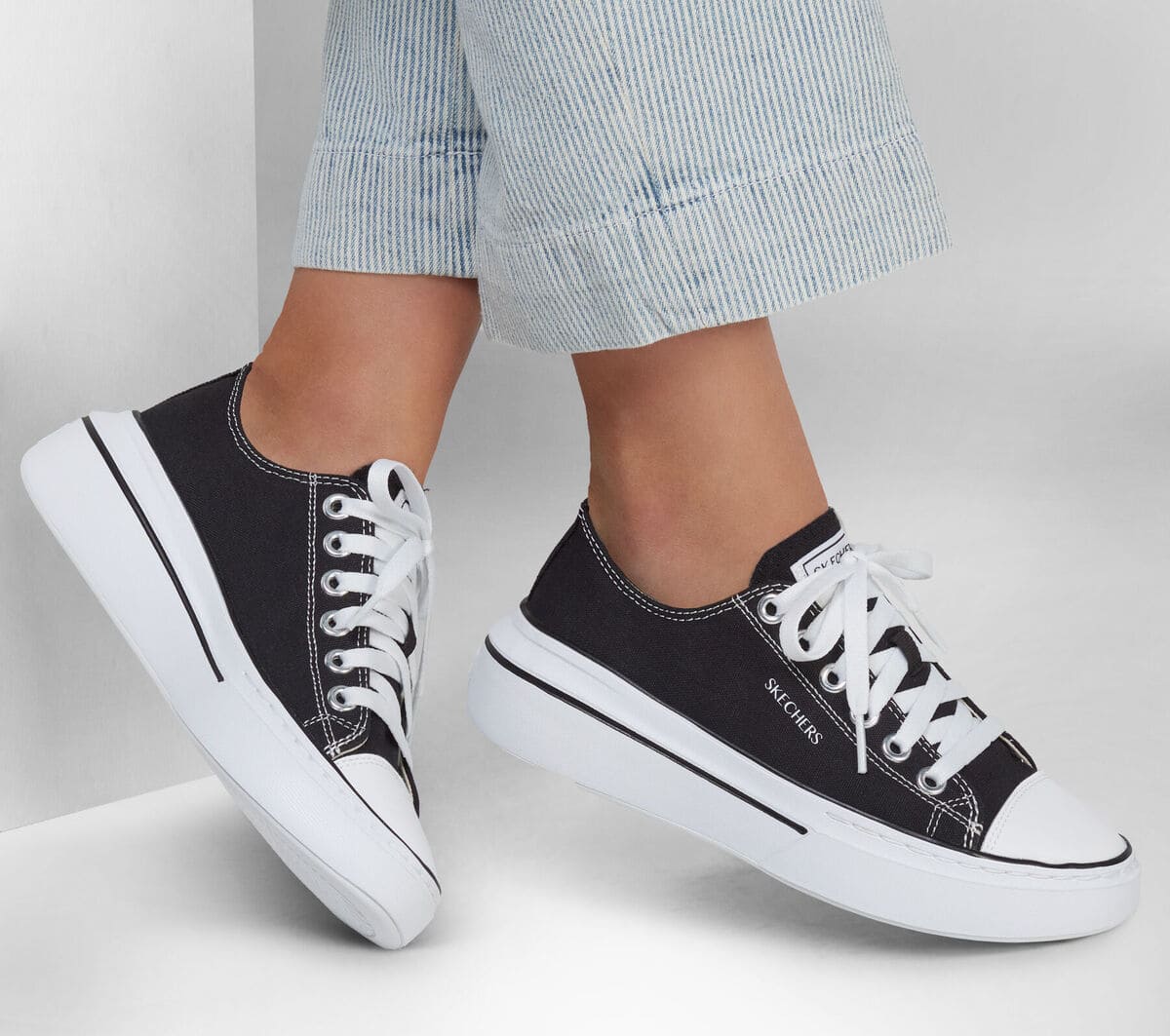 Cordova Classic – New Standard by Skechers price
The Skechers digital platform offers you many facilities to acquire the Cordova Classic – New Standard model. Especially since at the moment, these shoes are available at a sale price. As a result, its original price of $70.00 was reduced to just $55.99.