IKEA mixes functionality and aesthetics with this product from its catalog, which not only looks good anywhere in the house but works perfectly to avoid everything from allergies to diseases. The table of the STARKVIND line is not only used to put things on it, but it also comes with an air purifier that helps you breathe much better by leaving the whole environment clean. It has a compact size, allowing it to be put anywhere, and as it goes well with any style you don't need to worry about the decoration that accompanies it.
The included air purifier has a wide variety of modes, from gentle to avoid allergies too harsh in cases where a deep clean needs to be done. Besides, it has an automatic mode, to do its work on its own without the user having to worry about being aware of it. This product is on sale, saving up to $70 off the initial price, serving to economize a bit.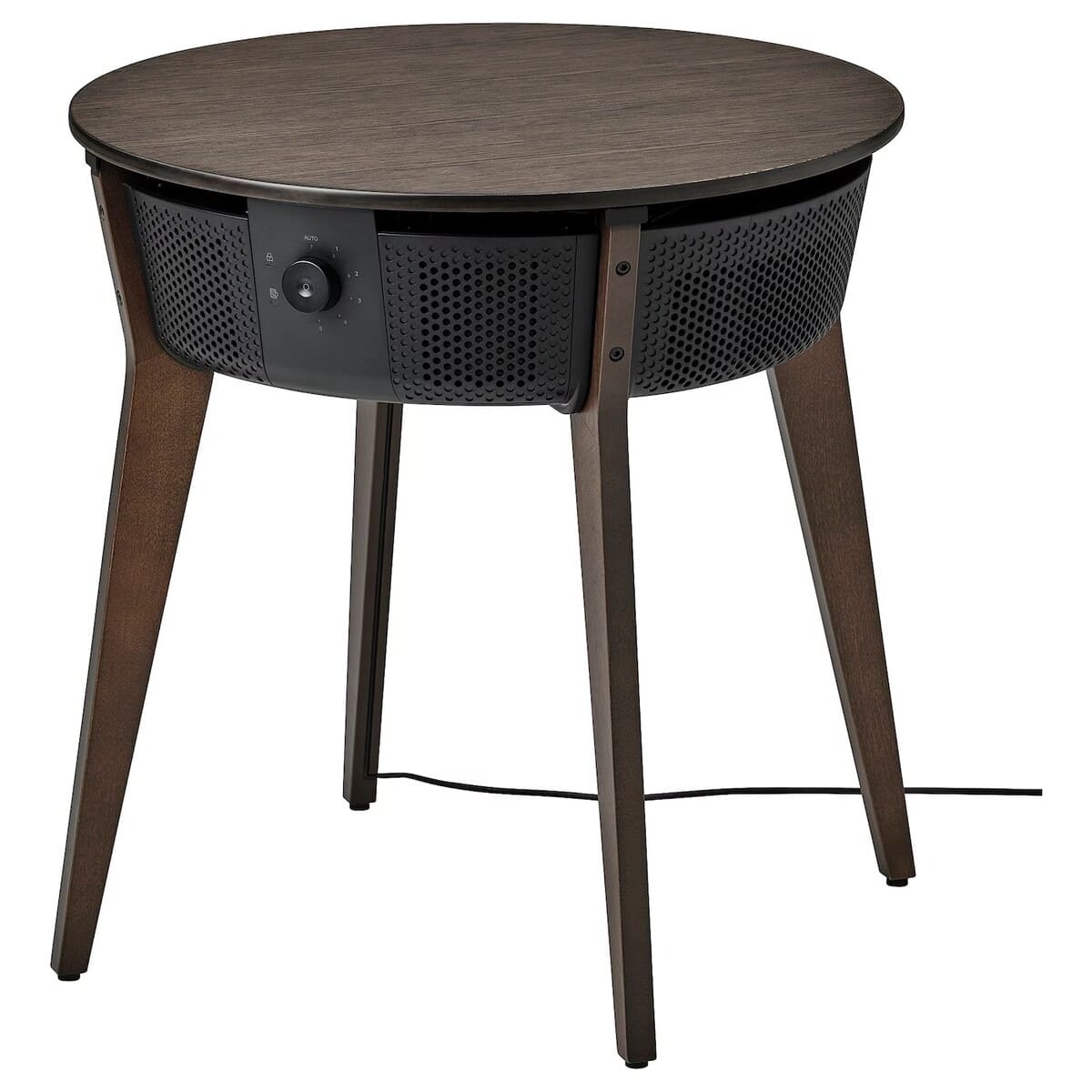 STARKVIND IKEA Air Purifier Table
Combining the functionality of an air purifier with the utility of a table, IKEA seeks to help you improve your home. STARKVIND Air Purifier Table is a product designed to enjoy cleaner and fresher air in your space. At the same time, you will be able to set the table for various activities, such as working, eating or relaxing.
On the other hand, the STARKVIND Air Purifier Table from IKEA has a sleek and modern look. It can integrate well into a variety of décor styles, making it a piece of great versatility. And best of all, the built-in air purifier offers high performance to take care of your health.
Table with air purifier to set the mood in the home
Because of the way it works, this IKEA product is a versatile solution for maintaining a healthy environment in your home. It will help you improve the air quality in areas such as the living room, dining room, or even the bedroom. This way, you can avoid respiratory illnesses and feel more relaxed at all times.
In addition to its primary function of purifying the air, this product adds a decorative and functional element to your space. It has a timeless aesthetic that you can complement with all kinds of ornamental accessories. This way you can have a pleasant environment where you feel in complete well-being.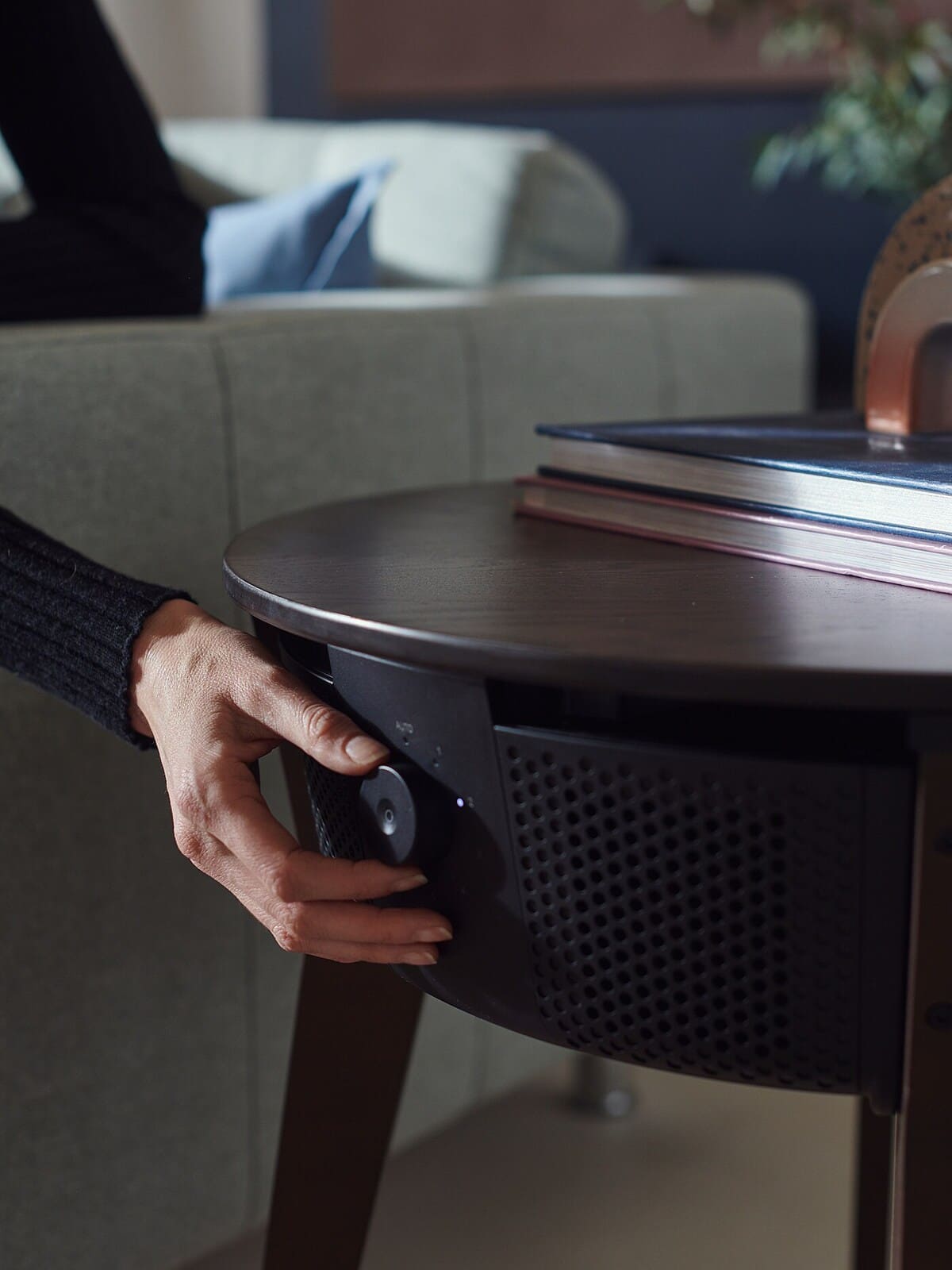 Table with air purifier with manual and automatic configuration
One of the main advantages of this IKEA product is that it is very easy to use. Especially since it has options for you to configure it automatically or manually. The air purifier can be adapted to your particular needs or simply work in the way you find most optimal.
In either case, setting up the table with air purifier is pretty straightforward. You'll be able to do it in a matter of seconds to maintain a clean and healthy environment.
Table with long-range air purifier
When using this innovative air purifier table, it is essential to consider its limitations. This IKEA product works with a range of 215 square feet. In this way, it can adapt to large spaces with ease, offering good results.
Also, the range of the purifier depends on the fan speed it is set at. For this reason, you have to learn how to set up this device in an effective way. Only in this way will you be able to make the most of all its capabilities.
STARKVIND Air Purifier Table details
The air purifier table is designed to be 22 inches tall and 21 inches in diameter.
This accessory features a 4.11-inch-long cord for plugging into an electrical outlet.
It uses plywood, oak veneer, and stained lacquer for its overall structure.
It has an ABS plastic bottom cover and a galvanized steel skeleton.
Use solid birch and tinted lacquer in the leg area.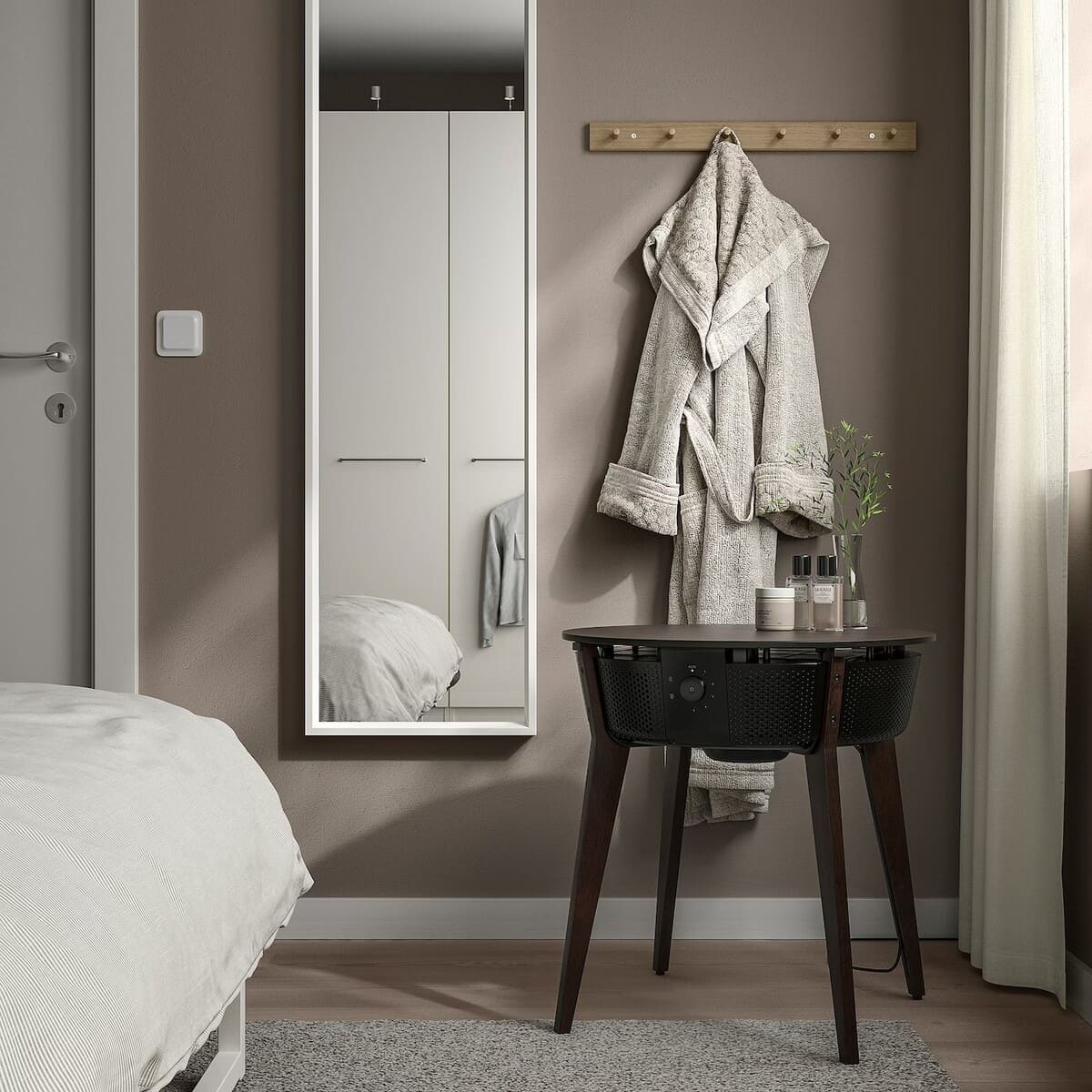 Pricing and availability at IKEA
The STARKVIND Table with air purifier model is one of IKEA's best-selling products right now. This is due to its incredible functionality and the discounted price it possesses. It is a product that used to cost $269.99 and now you can buy it for only $199.99.