Crocs' collection of customizable bags not only offers great quality, but you can give each one a unique touch. This line comes with 3 different bag styles to adapt to the needs of each person, and with holes that allow you to give it personality thanks to the help of the Jibbitz Charms. They are available in a variety of colors so you don't have to worry about the wardrobe that comes with it.
Its durable materials mimic the classic shape of clogs, withstanding pulls, and tears and allowing it not to look wasted in a very short time. In addition, they are comfortable to use, avoiding back and arm pain, and being able to carry even more weight than usual. Their price makes them accessible to a large number of people, and being able to last so long makes them a long-term investment.
Crocs Classic Backpack
Combining style and functionality in an efficient way, the Crocs Classic Backpack is an accessory that will help you a lot. This is a versatile product that you can adapt to different needs or situations, thanks to its intelligent design. It will help you go to work, school or any other adventure in your daily life.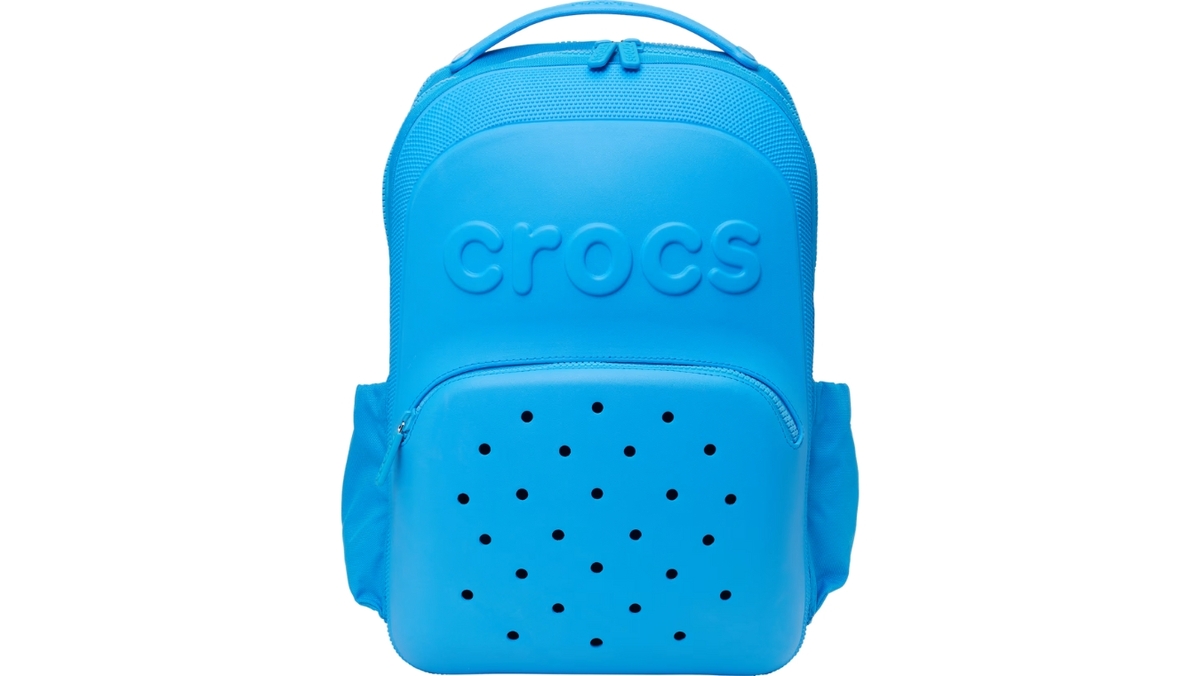 This Crocs backpack has several compartments for you to carry your personal accessories. It also has additional pockets for better organization of your belongings. And best of all, these spaces are easily accessible. The rest of the details in its design are as detailed below:
It is a backpack that you can buy in blue, white and black.
It has holes in the strap and a front pocket to put Jibbitz charms.
Designed with a main compartment, front pocket, and side pockets.
Made with a rolling base that extends its service life.
The Crocs Classic Backpack is a budget-friendly accessory that you can buy for as little as $44.99 on the official website.
Crocs Classic Tote Bag
A stylish and versatile option that Crocs has in its catalog, is the classic tote bag. This is an accessory that will allow you to look more sophisticated and feminine. It has a timeless design that you can use in different situations, both formal and informal. Thanks to this, it is a bag that you can use every day without problems.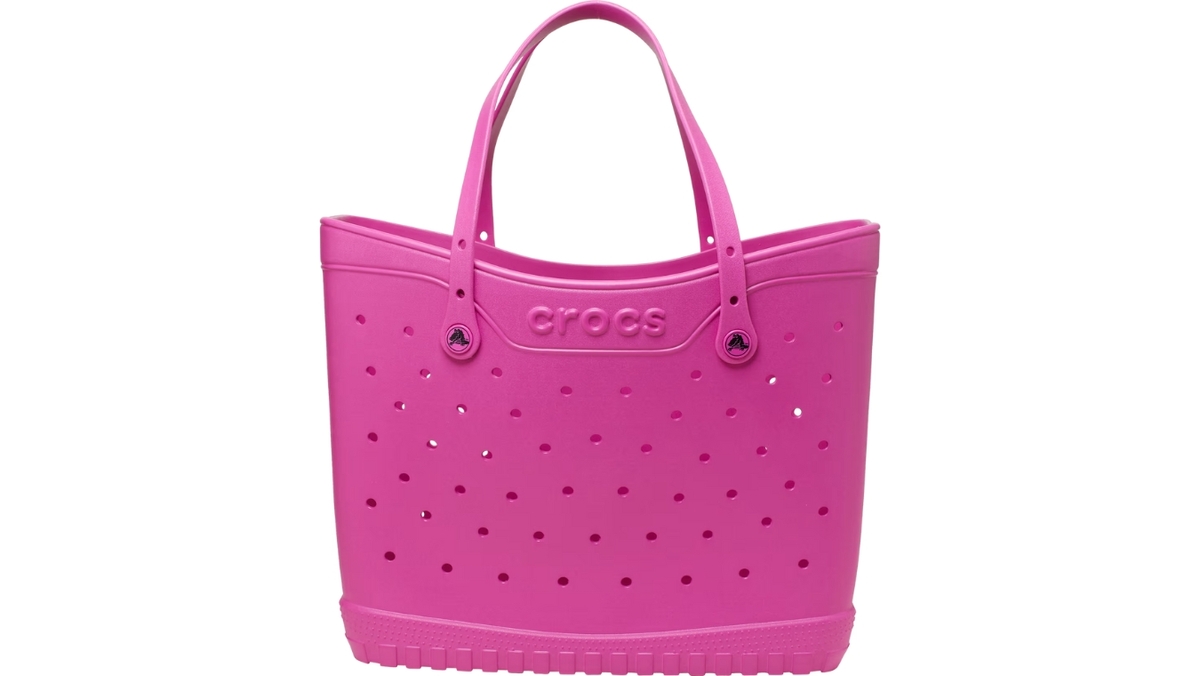 The composition of this tote bag will allow you to carry all kinds of accessories, both large and small. This way you can have everything you need at hand, with easy access and good viewing. This ensures that the bag always has some use and represents a good investment. Its main design details are as follows:
Made with dozens of holes to personalize with Jibbitz charms.
It has a lightweight and portable design, with dimensions of 16.25 x 21 x 9 inches.
Features a 30-inch-long strap.
It has an ideal structure to keep all your accessories well-ventilated.
On the official Crocs website, you'll be able to purchase the classic tote bag for $ 64.99 or 4 monthly installments of $16.25.
Classic crossbody bag by Crocs
Finally, the classic Crocs crossbody bag is an accessory that you can't miss in your closet. This is a product designed to bring functionality and freshness to all your outfits. It's smaller than the bags mentioned above, but it's just as versatile. Especially since it's well suited to special events and casual outings.
The design of this Crocs crossbody bag is ideal for carrying all your essential accessories throughout the day. You'll be able to bring your keys, phone, cards, money, and more. This is an easy-to-carry accessory that won't cause you any discomfort. On the other hand, its most relevant features are the ones we will mention below:
It has holes in the front flap and side straps to personalize with Jibbitz charms.
Designed with front and back pockets for more efficient organization.
It has an adjustable strap to make it more comfortable to wear for long periods of time.
Compact accessory, given that it has the following measurements: 9.25 x 8 x 2.75 inches.
If you're interested in buying the classic Crocs crossbody bag, you'll only have to pay $39.99 on the digital portal. However, there is an additional cost to ship.