Interior designers reiterate the use that can be given to walls to optimize the order of the house and make our rooms look larger than they really are. And when we have a small space that we want to enlarge, that is when the new collection of IKEA wall shelves comes to be of great help.
This time, the shelves, and cabinets go from being on the floor to being on the walls in a quite discreet, elegant, and modern way at the same time. Which adds calm, spaciousness, and freshness thanks to the qualities of the Lindasen, Akerbruk, and Gullhult line from the Swedish store.
IKEA LINDÅSEN Display shelf
To decorate the walls of a home, IKEA has the LINDÅSEN Display shelf model in its collection. This is a minimalist-style shelf that can be customized in different ways. Its modern structure allows you to have space for various decorative accessories in an organized way.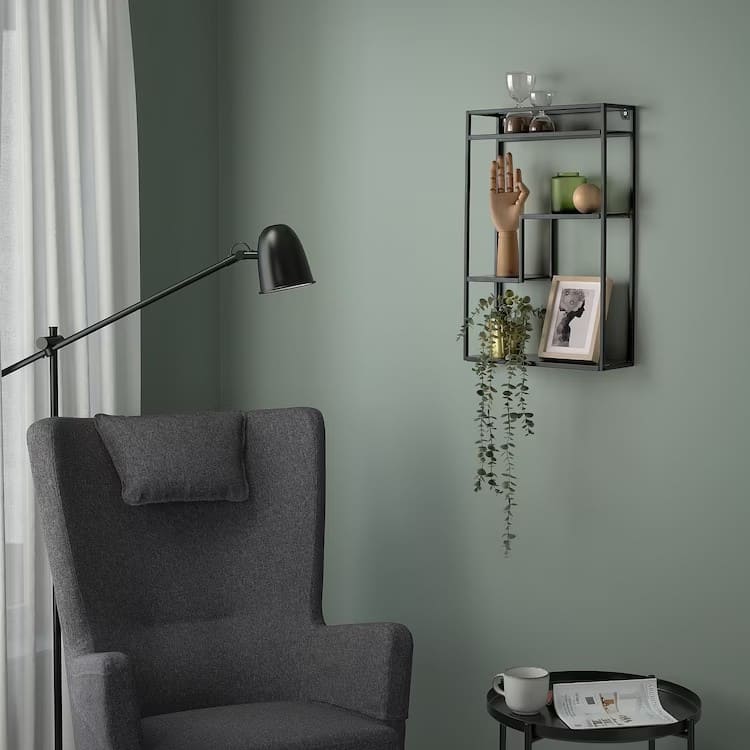 Due to the design it has, this shelf can be placed in different places. It fits well in offices, bedrooms, living rooms and much more. It is easy to assemble and can be complemented with other accessories of a similar style. In this way, it is an ideal product to start creating a unique and personalized decoration.
On the official IKEA website, the LINDÅSEN Display shelf model can be purchased quickly and safely. This product is available for a reasonable price of only $34.99. And best of all, the digital platform has multiple payment options.
ÅKERBRUK Wll orgnzr/hks
Another of the timeless shelves that IKEA has in its catalog is the ÅKERBRUK Wll organizer/hks model. This is a more compact organizer than the previous model, so it has more limited functionality. Similarly, it is a splendid accessory to decorate the walls of a home, thanks to its hanging bar and integrated hooks.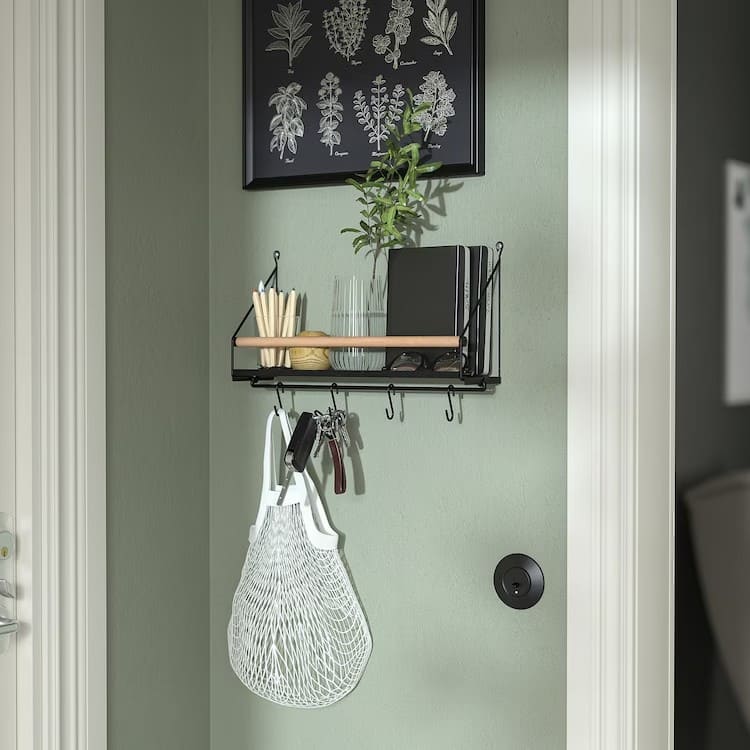 On the other hand, it should also be noted that this is an organizer with a good-quality composition. It is designed with steel, powder coating and solid beech. In this way, it can be kept in good condition for long periods of time. In addition, it is a product that only requires occasional cleanings with clean cloths.
Within the IKEA digital platform, the ÅKERBRUK Wll organizer model is immediately available. This product has an affordable price of $12.99 and can be paid with different methods. In addition, it has several options for secure shipping.
IKEA GULLHULT Wall shelf
Finally, we must talk about the GULLHULT Wall shelf model that IKEA has in its collection of shelves. Unlike previous products, this is a wall shelf with a more innovative design. It attracts attention to the naked eye, for its composition divided into 2 levels. In this way, it can be used in a more flexible and versatile way.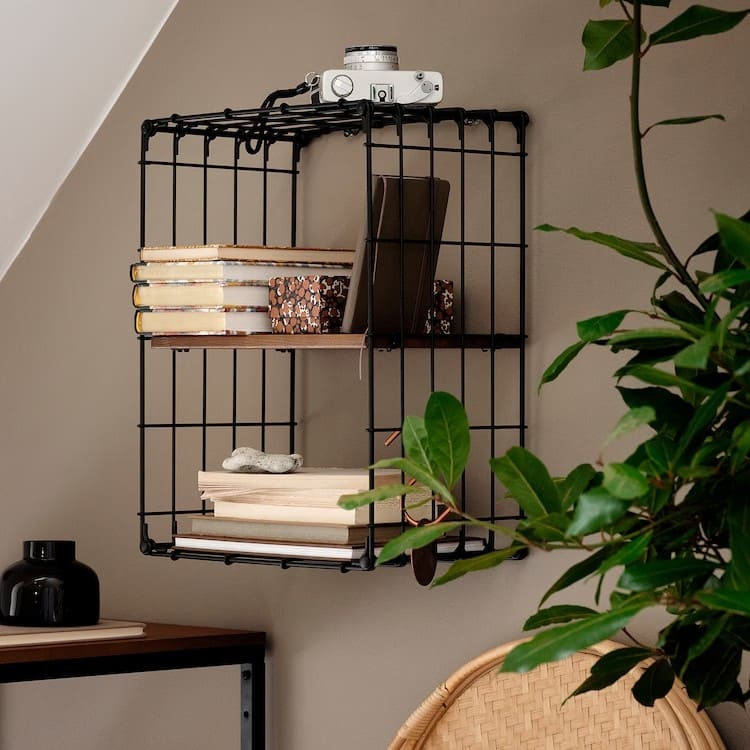 This wall shelf model has a durable structure, thanks to its steel processing and powder coating. In addition, it can be fixed on a wall to maintain greater strength. Even, this product can be combined with other similar to have more space for organization and exhibition at home.
To purchase the GULLHULT Wall shelf model from IKEA, you have to enter the official website. Within the Furniture section, it is possible to find this product with immediate availability. It is reasonably priced at $29.99 and can be paid with different methods.