The sun's rays have the ability to cause many skin problems. Therefore, facial care products are indispensable for maintaining a healthy complexion. Here at Look At The Square (LATSQ) we have compiled a compilation of sunscreens that will fascinate you. This is a number of popular Sephora merchandise.
Stores such as Amazon or Ulta Beauty have items of this type for the public in the United States. However, these Sephora products offer many benefits at the time of purchase. It is something that can help you a lot and you cannot miss it. Let's take a look at these sunscreens and all their qualities.
Sephora Dr. Jart+ Every Sun Day
Among Sephora's lightest and most powerful sunscreens is the Dr. Jart+ Every Sun Day model. This is a high SPF product that does not generate discomfort on the skin. And best of all, it works on different types of skin, without reducing its performance. In addition, this article has the following key features: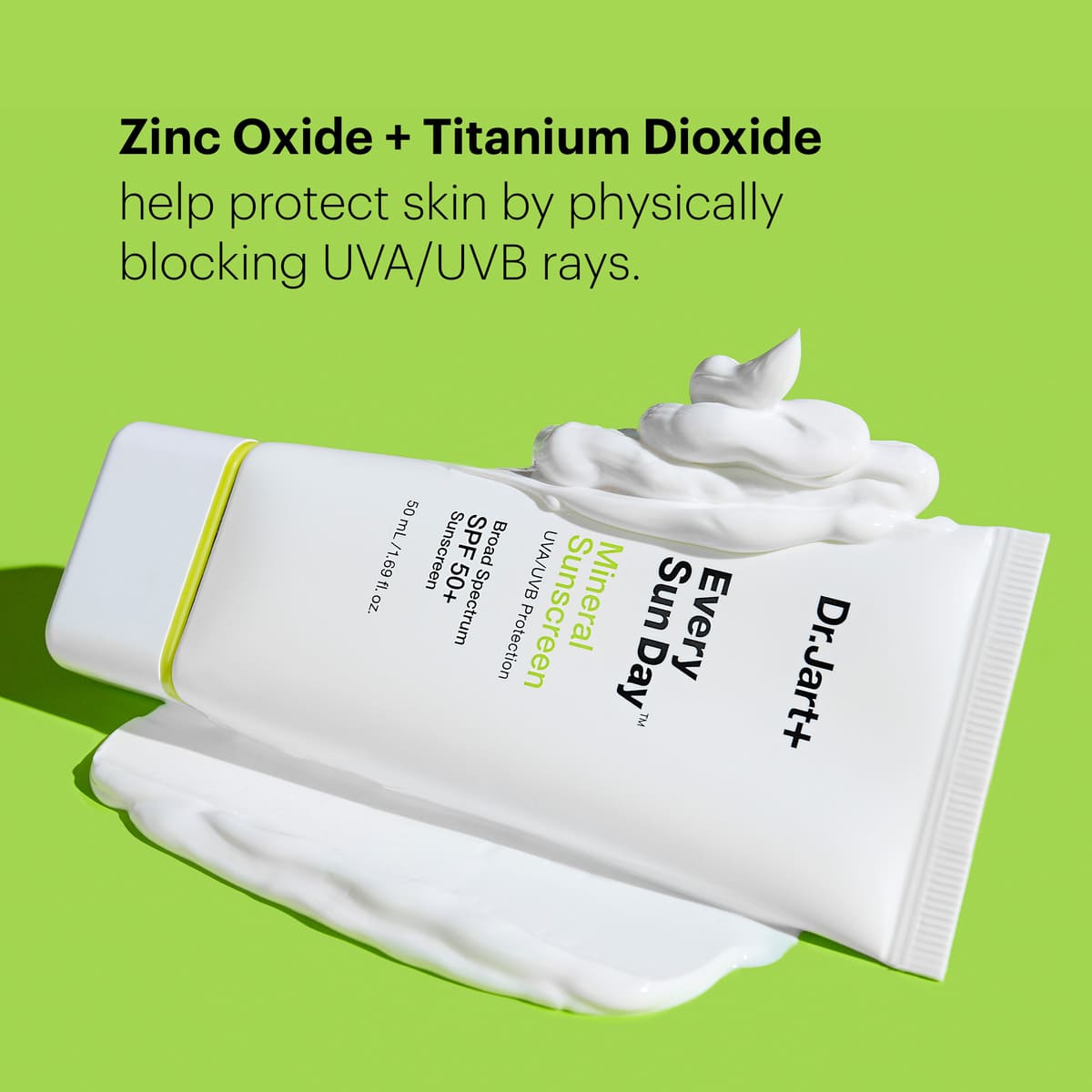 It reduces skin redness and helps fight blemishes and acne.
It has a paraben-free composition that does not harm the skin.
It has a soft texture that is not sticky when applied to the skin.
It can be used in small amounts on exposed areas of the body.
On the other hand, it should be mentioned that the Dr. Jart+ Every Sun Day model from Sephora comes in a 50 ml container. Regarding its price, this costs $40.00 and can be paid in 4 monthly installments of $10.00. You also have the option to buy it with Auto-Replenish and get a 5% discount.
Fenty Skin Invisible Face Moisturizer
One of the most innovative and original options that Sephora has to offer is the Fenty Skin Invisible Face Moisturizer model. This is a simple application product that has a quick effect on the skin. In addition, it has a pleasant aroma to make you feel better when using it. The most important qualities of the moisturizer are as follows: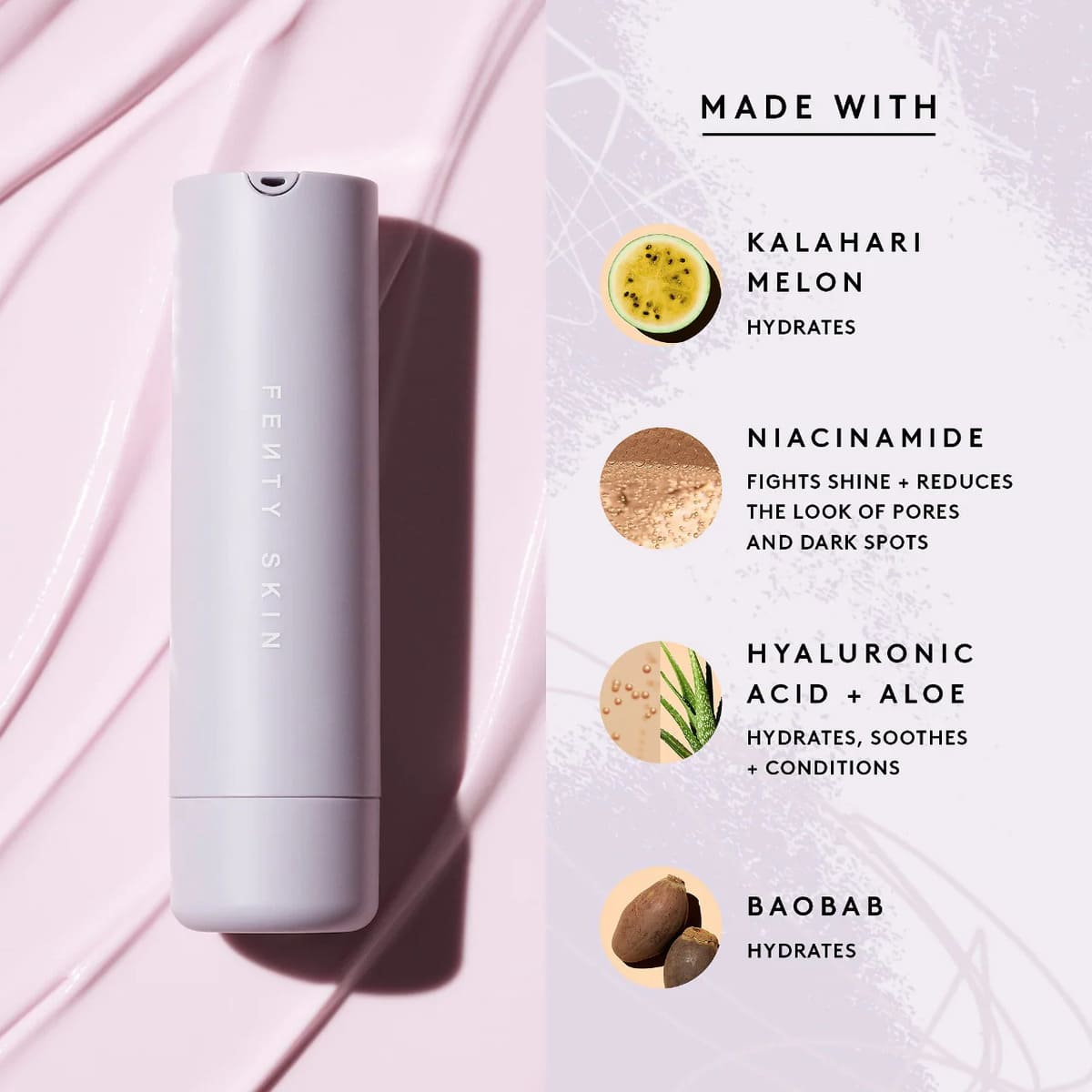 Removes dark spots from the skin progressively.
Softens the pores so that they do not suffer from obstructions.
Reduces dryness and protects the skin from all kinds of contaminants.
It is a product of vegan composition that does not contain gluten.
Sephora's Fenty Skin Invisible Face Moisturizer protects and brightens skin at the same time. Therefore, it is an excellent choice for facial care. In its standard size of 50 ml, this product has an affordable cost of $39.00. With the Afterpay or Klarna method it can be purchased in 4 payments of $9.75.
Sephora Supergoop! Daily Dose Bioretinol
Finally, we have to mention the Supergoop! Daily Dose Bioretinol from the Sephora catalog. Unlike the previous articles, this one is composed in a different way. Especially since it has a light liquid texture. In addition, this product has the following fundamental qualities: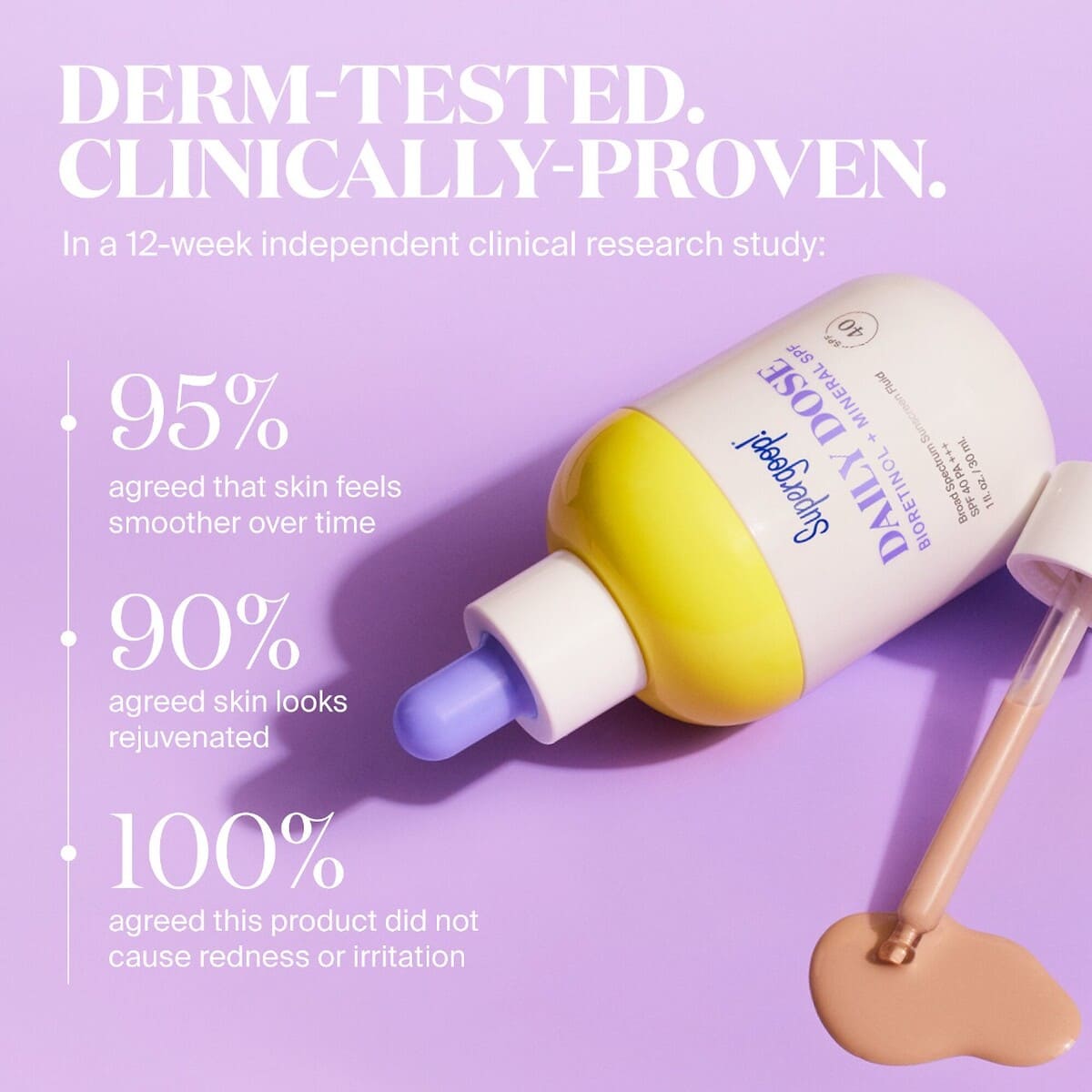 Eliminates fine lines and wrinkles from the face.
Reduces opacity and irregular texture in a short time.
Works on skin of any kind.
It does not generate redness or irritation.
The product Supergoop! Daily Dose Bioretinol from Sephora can be purchased from the official website. Its price is only $46.00 and can be paid in 4 installments of $11.50 with Afterpay or Klarna. In addition, it is an item with multiple options for shipping.