According to hundreds of dermatologists, one of the main causes of premature aging is poor facial cleanliness, and the accumulation of bacteria, dirt, and dead cells. All this creates the perfect environment for the skin to begin to deteriorate faster than normal. But what to do when you want to have purified, clean skin free of impurities? You take a look at our Look At The Square (LATSQ) portal and find this fantastic ALDI humidifier.
From the heat and warmth of the steam that goes directly to your face, you will feel how your clogged pores beggin to relieve the pressure. This is a very popular product among the public, highly demanded even in stores like Amazon, Target or Macy's. Because it is highly effective in removing those black and white dots that you thought would stay there forever. From anywhere in the United States, find it from the digital catalog of the German store.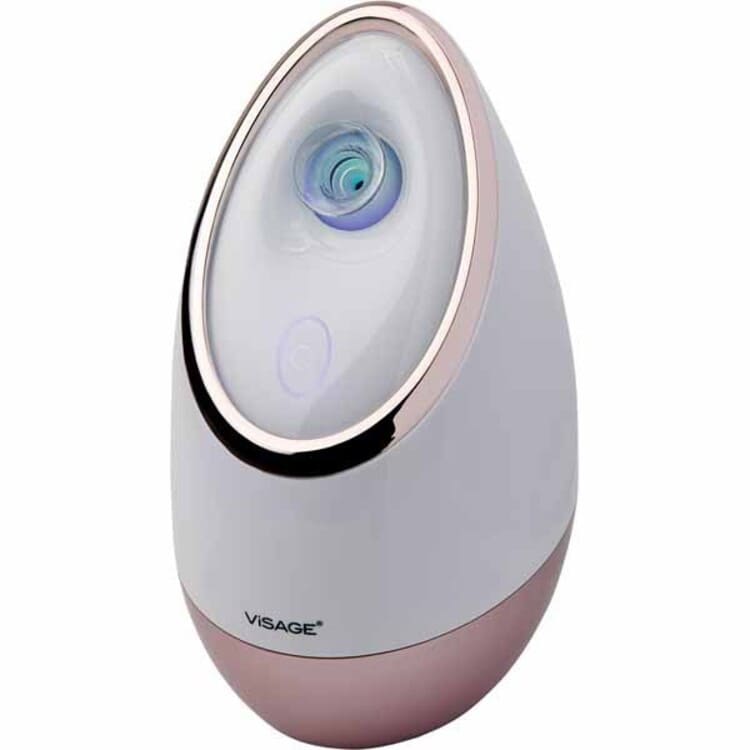 ALDI Visage Nano Ionic Facial Steamer
It is a facial vaporizer that works ionically to care for and revitalize the skin. Visage Nano Ionic Facial Steamer is easy to use and has an ergonomic design with a compact size, so you can take it anywhere and use it whenever you want. It works with a fine mist of hot water vapor that opens the pores and reduces impurities in the dermis.
You can use the Visage Nano Ionic Facial Steamer to treat different types of skin conditions. From acne to wrinkles and fine lines. It also serves to maintain your face, in order to keep it glowing, elastic, and hydrated at all times. So, you can relax your skin and feel better about yourself.
Featured Features and Benefits
It can cleanse, moisturize and soften the skin with its application.
Allows you to add different types of essential oils for a more pleasant use.
Product that works in the same way and with the same results on any skin type. It does not matter if it is normal, dry, mixed or fatty.
Removes all bacteria in the pores to open them, facilitating the extraction of blackheads.
Plumps the skin of the face and improves blood circulation for a healthier aesthetic.
Helps optimize the absorption of treatment creams and serums so that they have a better effect on the complexion.
Stimulates cell regeneration and oxygen absorption to rejuvenate the complexion of the face.
Works with a power of 280 W and an approximate temperature of 40 to 50 centigrade.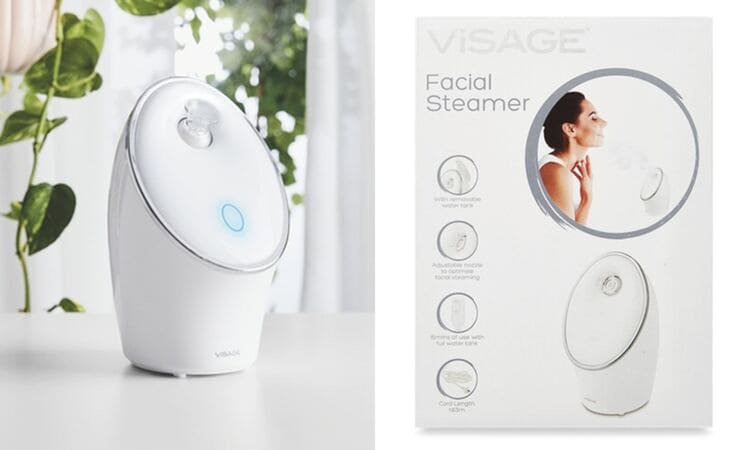 How to use a facial steamer?
First of all, you should clean your face to stimulate the application of this product and get better results.
Then, put distilled water or purified water inside the vaporizer to fill the filter.
Now, you have to use any of the essences you want to use to prepare the vaporizer.
Finally, apply the steam on your face for a period of time of 10 to 15 minutes.
Ideally, you should repeat this process at least 2 or 3 times a week. In this way, the effects of the vaporizer can be noticed in the shortest possible time and may be longer-lasting. On the other hand, it is also recommended to vary the treatments with the essences, to obtain different results and treat the different facial conditions that you may suffer.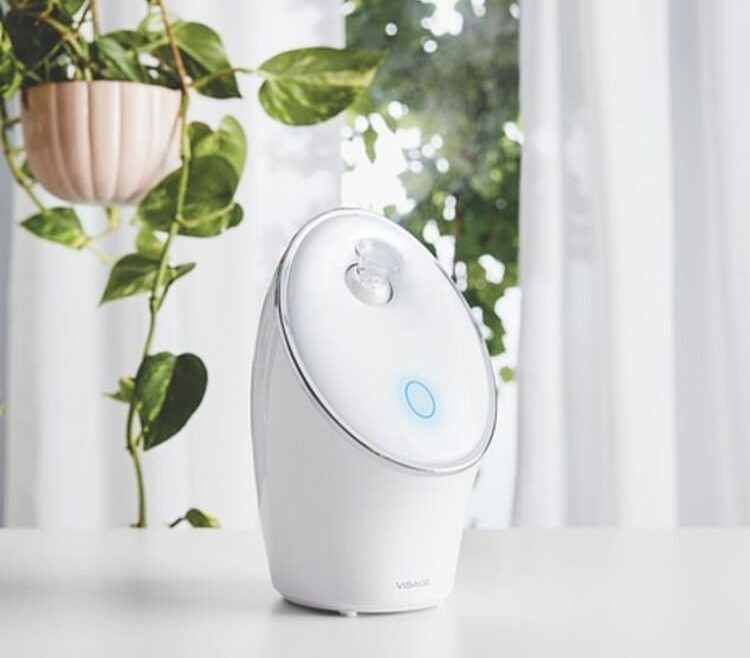 For how much money can you buy from the ALDI store?
On the official ALDI website, you have the option to buy the Visage Nano Ionic Facial Steamer model for an economical price. It is available for an economical price of only $24.99.
These have different payment methods to choose from, from different types of credit cards to debit cards. You can even pay in cash. However, they do not accept checks or discount coupons.