Having control over your pets' diet doesn't have to be a complicated process. In fact, Amazon is one of the leading franchises in the United States with products to solve this problem. With the new food dispenser in its catalog, you can take care of your dog or cat without much effort.
This article on the popular digital franchise is quite easy to use and has a wide range of functions. For its capacity, it could be compared to the mechanical feeders of Walmart and Best Buy that have been causing a furor among pet owners who want to give a boost to their care in an excellent way. Today at Look At The Square (LATSQ) we will tell you why this product from Jeff Bezos' company is so popular right now.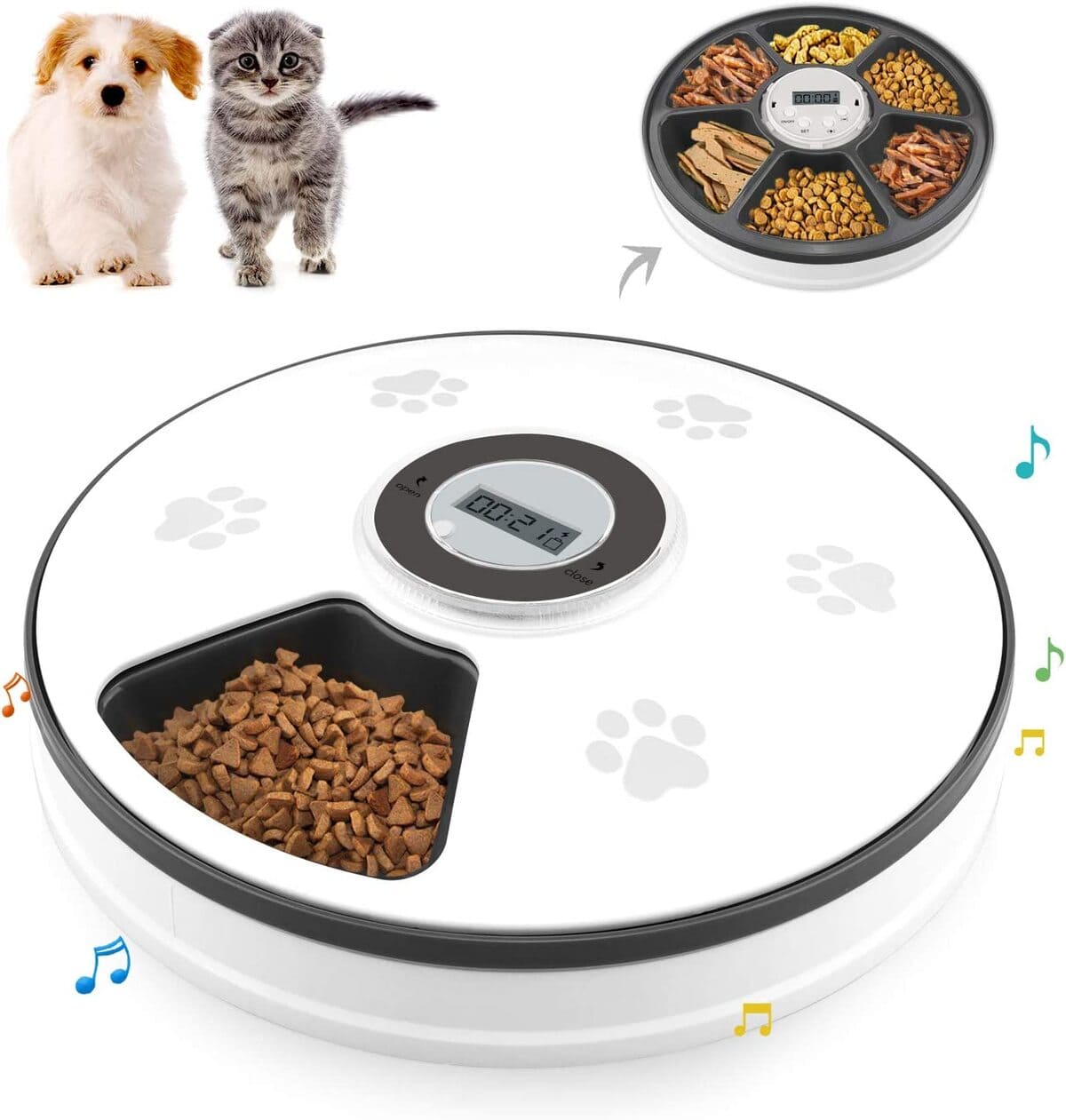 Amazon Chintu Automatic Cat Feeder Timer
So you never forget to feed your pet, you need Amazon's Chintu Automatic Cat Feeder Timer model in your home. This is a mechanical feeder that can be customized to the user's preferences. It has multiple built-in functions and all are easy to use.
Amazon's Chintu Automatic Cat Feeder Timer model can offer many short– and long-term benefits. Especially because it will allow you to provide better care for your dog or cat. In this way, you will have one less worry on top and you can dedicate yourself to other tasks. At the same time, you will have a happier pet at home.
Care for and feed your pet automatically
The first thing we should mention about this Amazon product is that it works automatically. That is, you just have to program it the way you prefer to feed your pet. This can be configured to offer between 2 to 6 meals per day. The programmable timer that has integrated is very easy to use.
This feeder works in 24-hour time periods. However, you also have the option to adjust it by hours and minutes to feed your pet more accurately.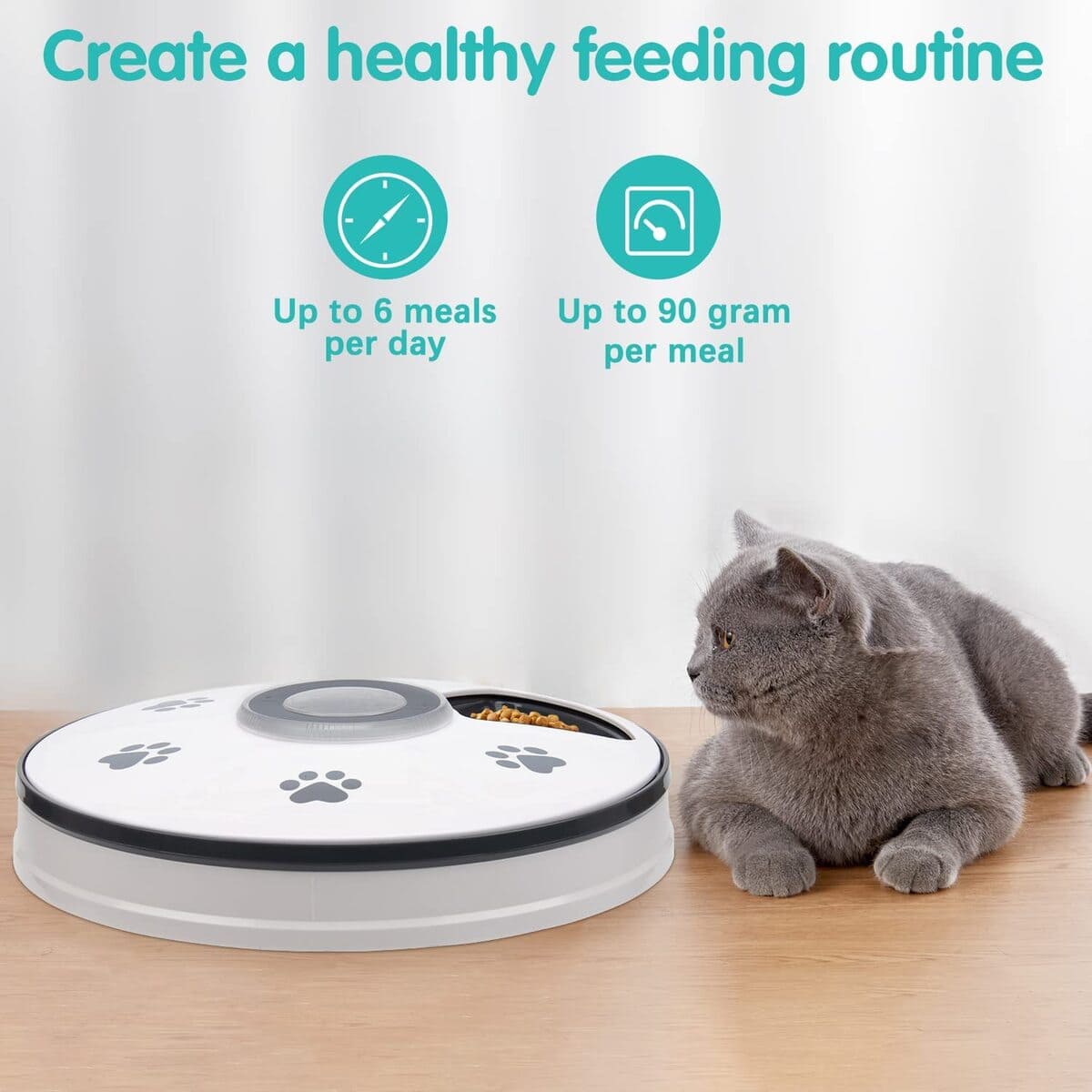 Control your pet's diet to take care of his health
Through the integrated buttons that the dispenser has in its housing, you can manage the portions for your pet. This way, you'll have more precise control over your diet to take care of your health. This product has 6 internal compartments and each has a capacity of 19.05 ounces.
Thanks to this, it is an ideal accessory for when you are away from home for extended periods of time. This way you can ensure that your pet maintains a good diet at all times.
Details that make the difference in the wet pet food dispenser
It has removable trays for better cleaning to prevent food problems.
It has a portable and ergonomic design that can be used both inside and outside the home.
Due to its dimensions and internal capacity, it is an ideal product for cats or small dogs.
It works with 3 AA batteries, which are not included in the purchase of the product.
It can be cleaned inside a dishwasher to keep it in good condition.
It has a voice reminder to announce the time of the meal.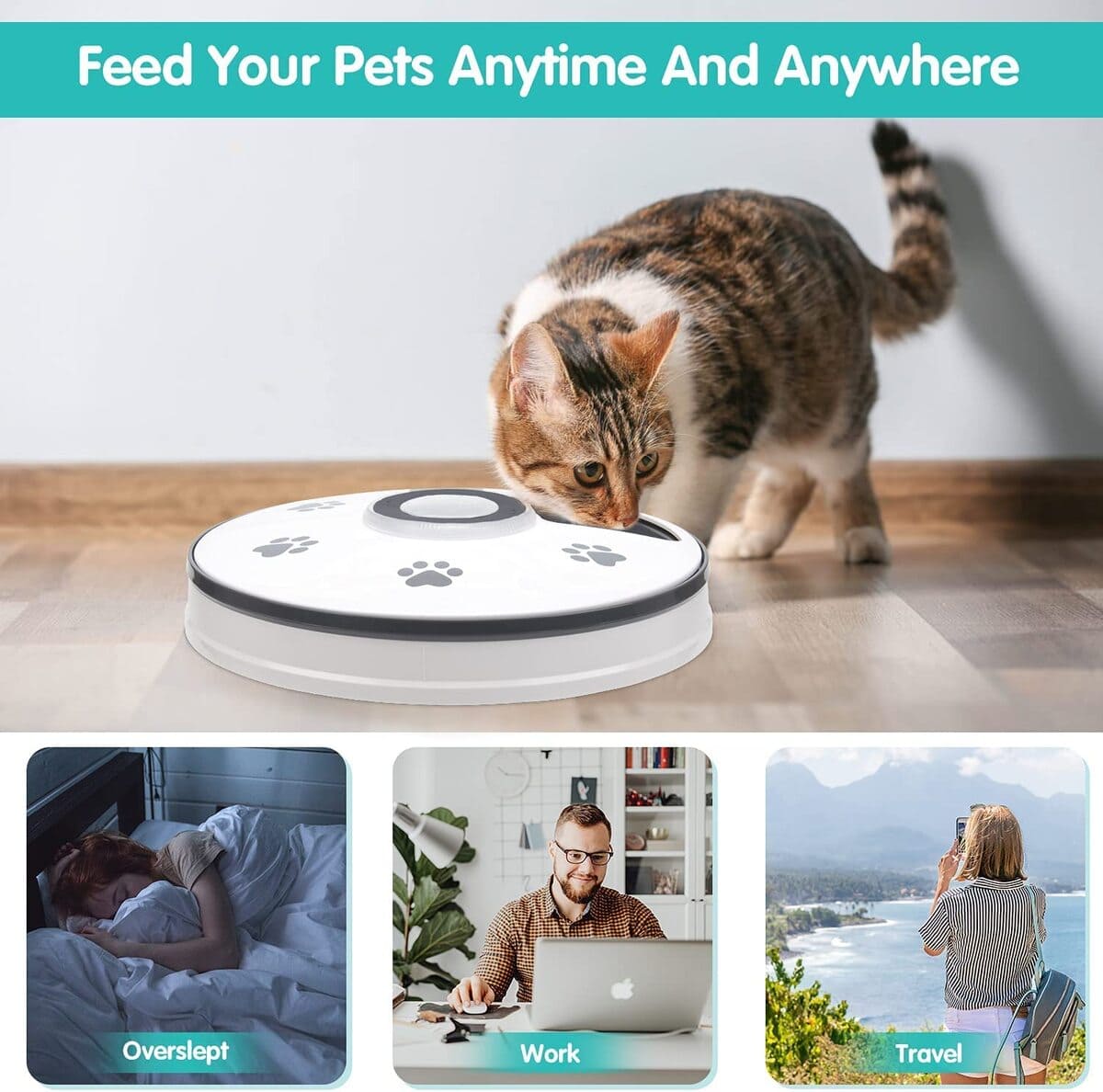 Amazon Chintu Automatic Cat Feeder Timer price
Today, this Amazon product can be found within the digital portal. Specifically, within the section of Articles for Food and Hydration. The Chintu Automatic Cat Feeder Timer model has an affordable price of $39.99 and can be paid with different methods. In addition, there are several options for fast and secure shipping.