Technology also optimizes appliances that have always been in homes, especially regarding care, ease and speed in the kitchen. For its part, Samsung has given everything with the French Door Counter Depth Smart Refrigerator, which now has adiscount of $300 in theBest Buycatalog. With features like SmartThings, you regulate energy, and temperature and save a fewdollars on your electricity bill.
Best Buy's Samsung refrigerator is also special for having a slide-in system that makes it easy to reach all foods, and for having everything you need so you have all the essential ingredients on hand. Food lasts longer in good condition, and thanks to its large capacity it is perfect for large families who constantly make large food purchases.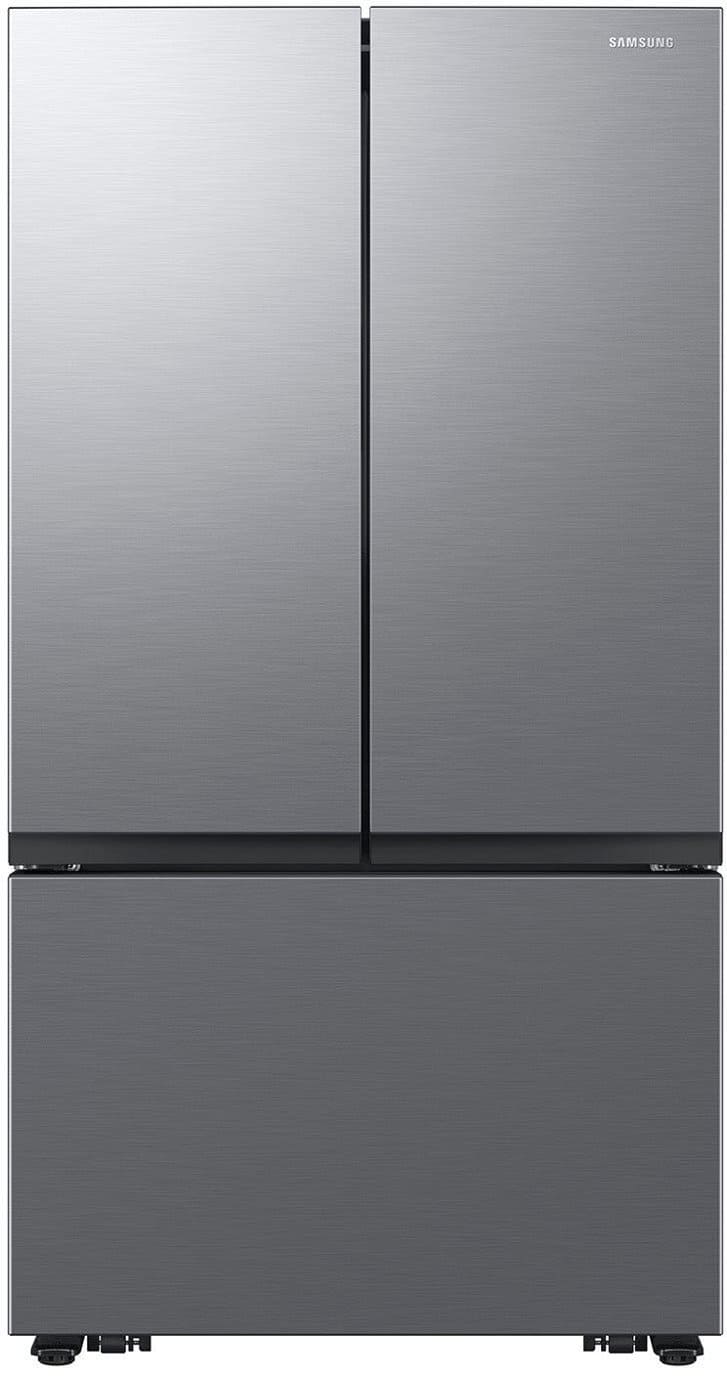 Best Buy Samsung Smart Refrigerator
To modernize your home kitchen uniquely and efficiently, Best Buy has the ideal product. This is the Samsung model – 3-Door French Door Counter Depth Smart Refrigerator, a state-of-the-art appliance and versatile use. It has an exceptional design with a capacity of 27 cubic feet to cover all your needs.
The Samsung – 3-Door French Door Counter Depth Smart Refrigerator model from Best Buy has a contemporary look with easy accessibility. This way, you can organize all your food and drinks the way you prefer. In addition, you will have the opportunity to configure the fridge from your smartphone.
Smart fridge with modern design
This Best Buy product stands out for its ability to fit seamlessly into any kitchen style. It has a sleek, modern design, stainless, fingerprint-resistant appearance. This allows it to remain impeccable with an always clean appearance, without requiring constant cleaning.
Its modern finish and clean lines give the refrigerator a minimalist look. This way, it can complement other appliances and kitchen accessories. As a result, you will have a culinary space adapted to your needs.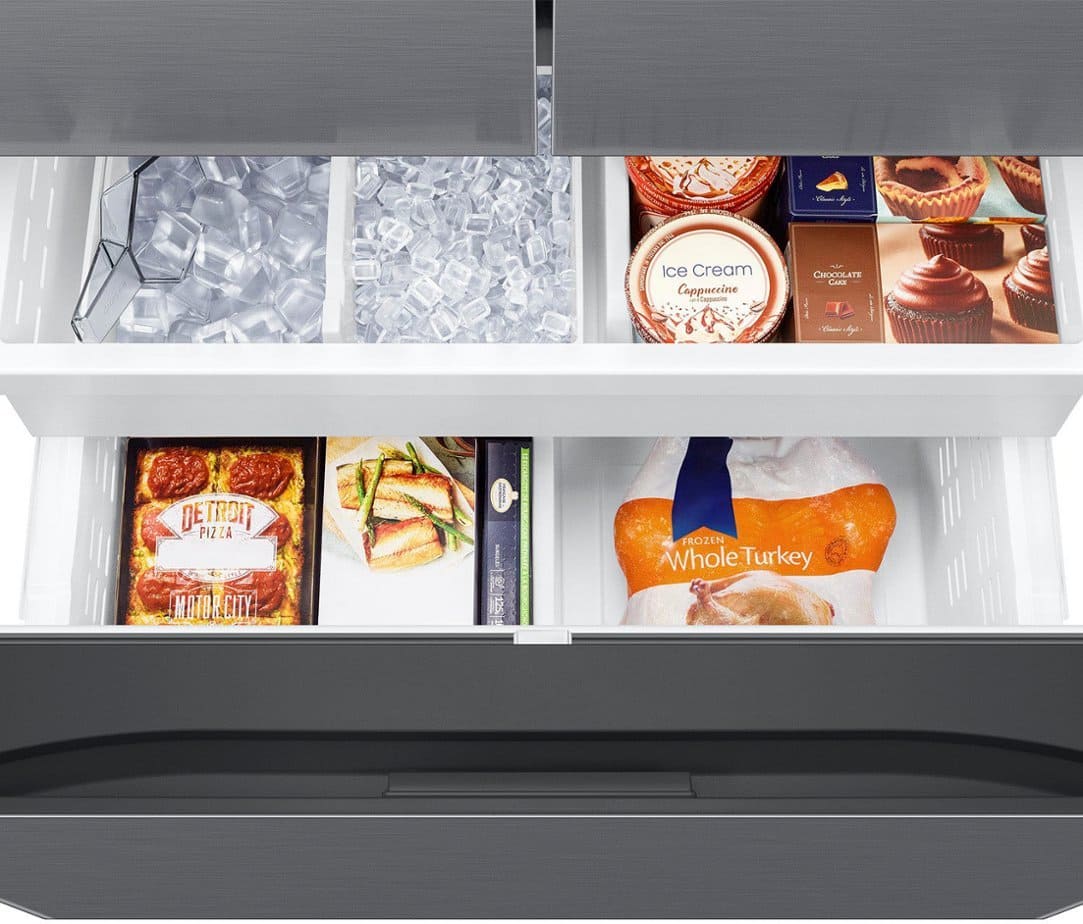 Smart refrigerator with ice maker
This Samsung smart refrigerator is equipped with a double and automatic ice machine to enhance its functionality. This allows you to have several options to choose the type of ice with which you prefer to accompany your drink. You can choose between traditional ice cubes or Ice Bites.
Ice cubes are perfect for cooling drinks without haste. Instead, Ice Bites are ideal for enjoying drinks quickly without sacrificing the right temperature. The versatility of choosing between these types of ice allows you to tailor your cooling experience to your preferences.
Smart fridge with adjustable sliding shelves
Due to the design it has, the Samsung smart fridge can adapt to your organizational needs. It has sliding and adjustable shelves that will allow you to store food the way you prefer. In addition, this facilitates access to all items stored inside the refrigerator.
This optimizes the layout of the space and gives you greater flexibility to organize your food efficiently. Then, you'll be able to make the most of the storage space in your fridge.
Samsung Smart Refrigerator features
It is complemented with SmartThings technology to optimize the refrigerator's electricity use.
It has All-Around Cooling technology to ensure an even distribution of internal ventilation.
It requires a Wi-Fi connection with an Android or iOS smartphone.
The refrigerator holds 19 cubic feet, with a 7.5 cubic foot freezer.
It is designed with 3 external drawers and 4 internal shelves for better organization.
The shelves are made of tempered glass for better visualization and optimized strength.
It is a smart fridge with the following dimensions: 70 x 35 3/4 x 29 1/2 inches.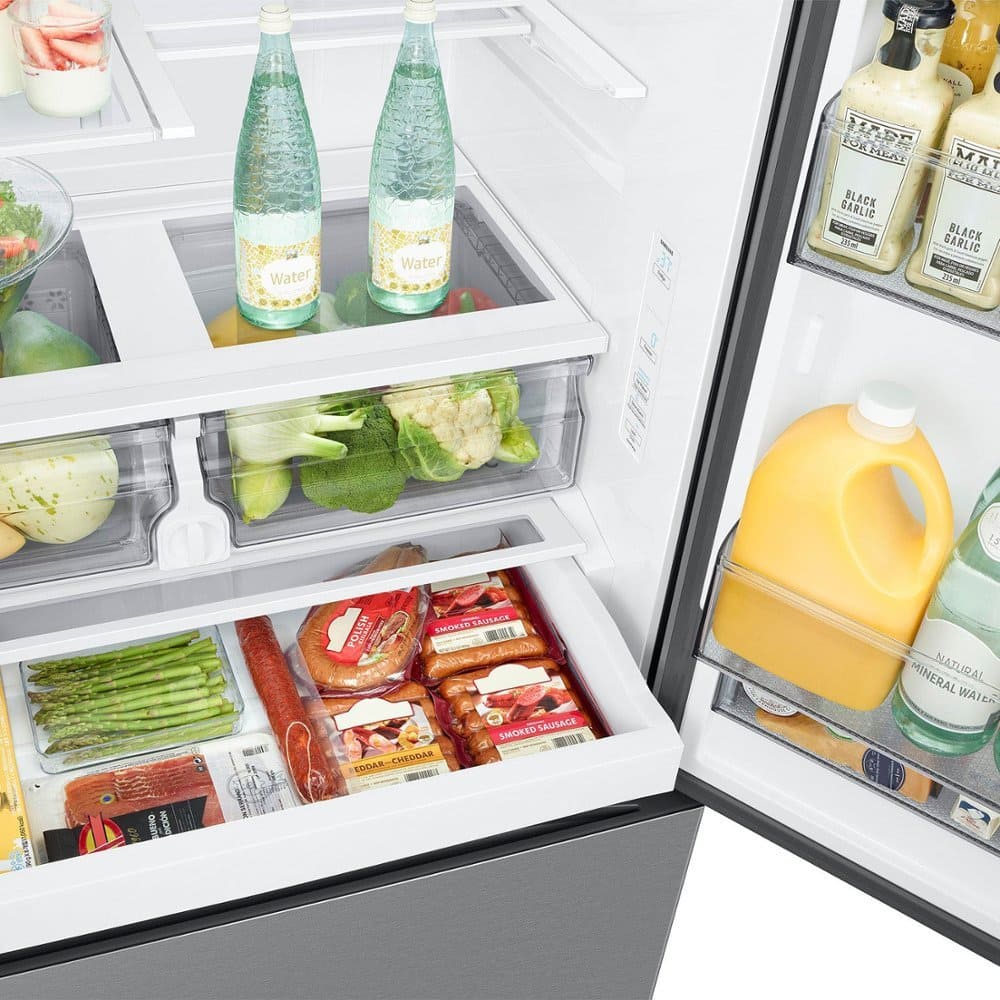 Best Buy Samsung Smart Refrigerator price
Purchasing the Samsung 3-Door French Door Counter Depth Smart Refrigerator for your home can benefit you. And best of all, you can buy this product without the need to leave home. On the official website, you can buy this smart fridge for only $1,499.99, when it previously cost $1,799.99.