There are many occasions when visitors come to our homes and, whether planned or unexpected, your home has to be prepared for your guests. For this, Ikea and its extensive catalog of household products of all kinds have always been the great allies when it comes to equip it.
There are many times when the phrase "in simplicity lies greatness" is completely true. An example of that is this cheap sofa bed that Ikea brings you and that, despite its apparent simplicity, will save you from big trouble when you have to welcome your guests at home.

BALKARP sleeper sofa by Ikea
The BALKARP sleeper sofa by Ikea will become one of the must-haves in your living room or sitting room. The first impression you have of it is that of a simple sofa, with no cushions and no armrests.
However, the comfort you will enjoy when you use it will surprise you. In addition to this, the sofa features an adjustable backrest that allows you to use it as a seat during the day and turn it into a bed at night, or simply recline if you prefer.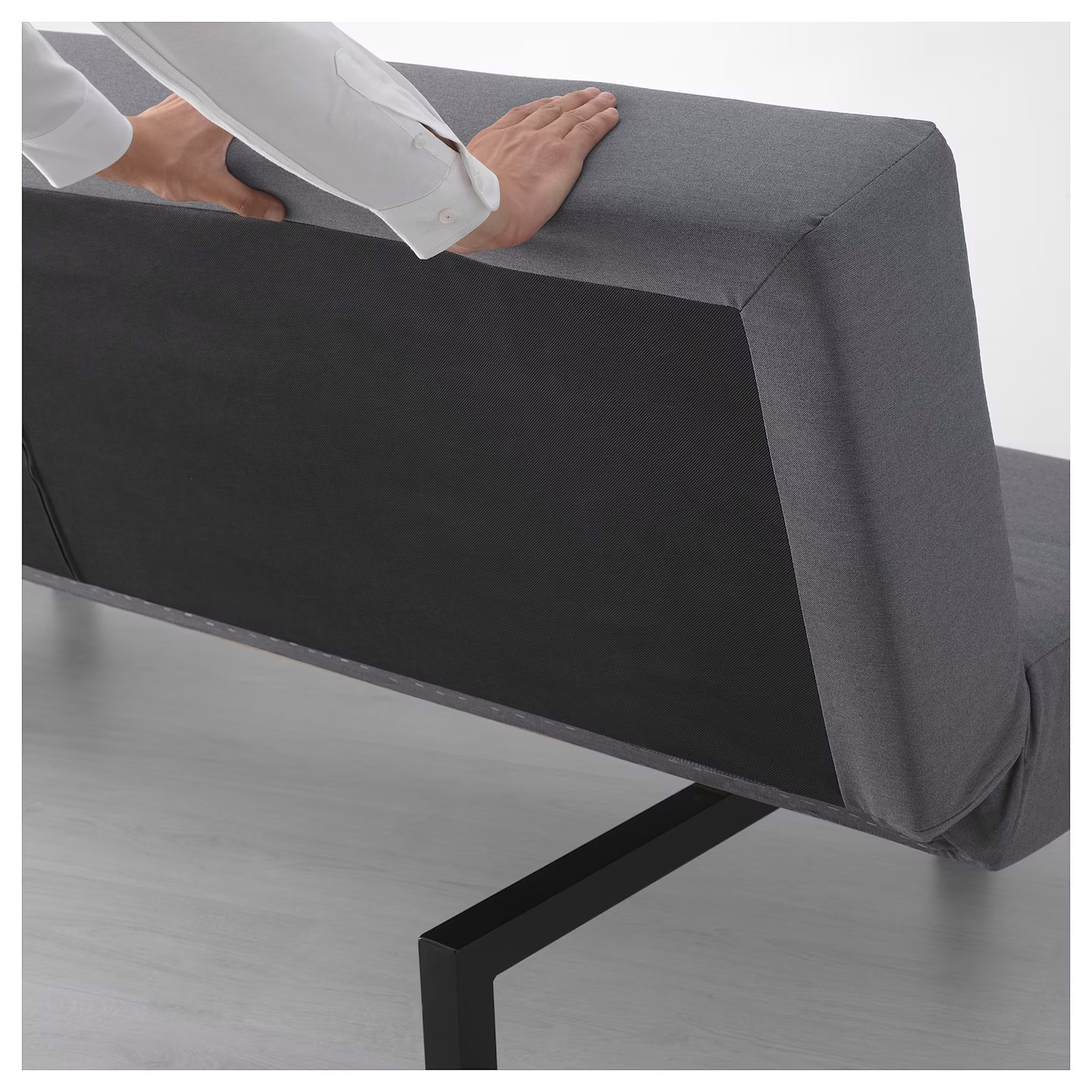 Measurements
Length, open: 74 3/4"
Width: 33 1/8"
Width, open: 39 3/8"
Height: 31 1/2"
Min. depth: 19 1/4"
Max. depth: 19 1/4"
Seat depth: 19 1/4"
Seat height: 15"
Bed width: 39 3/8"
Bed length: 74 3/4"
Care tips
In order to preserve as much as possible the quality of the materials of this sofa, made mostly of polyethylene and polyester, the Swedish company recommends the following care tips:
Do not wash
Do not bleach
Do not tumble dry
Do not iron
Do nor dry clean
Vacuum clean
Light stains can be removed with a textile cleaner or a damp sponge and a mild soapy solution
Price and availability
If you want your home to be fully equipped for whenever visitors decide to come over, then this inexpensive sofa bed from Ikea is perfect for you. In addition, you can choose between its available colors: knisa black or vissle gray.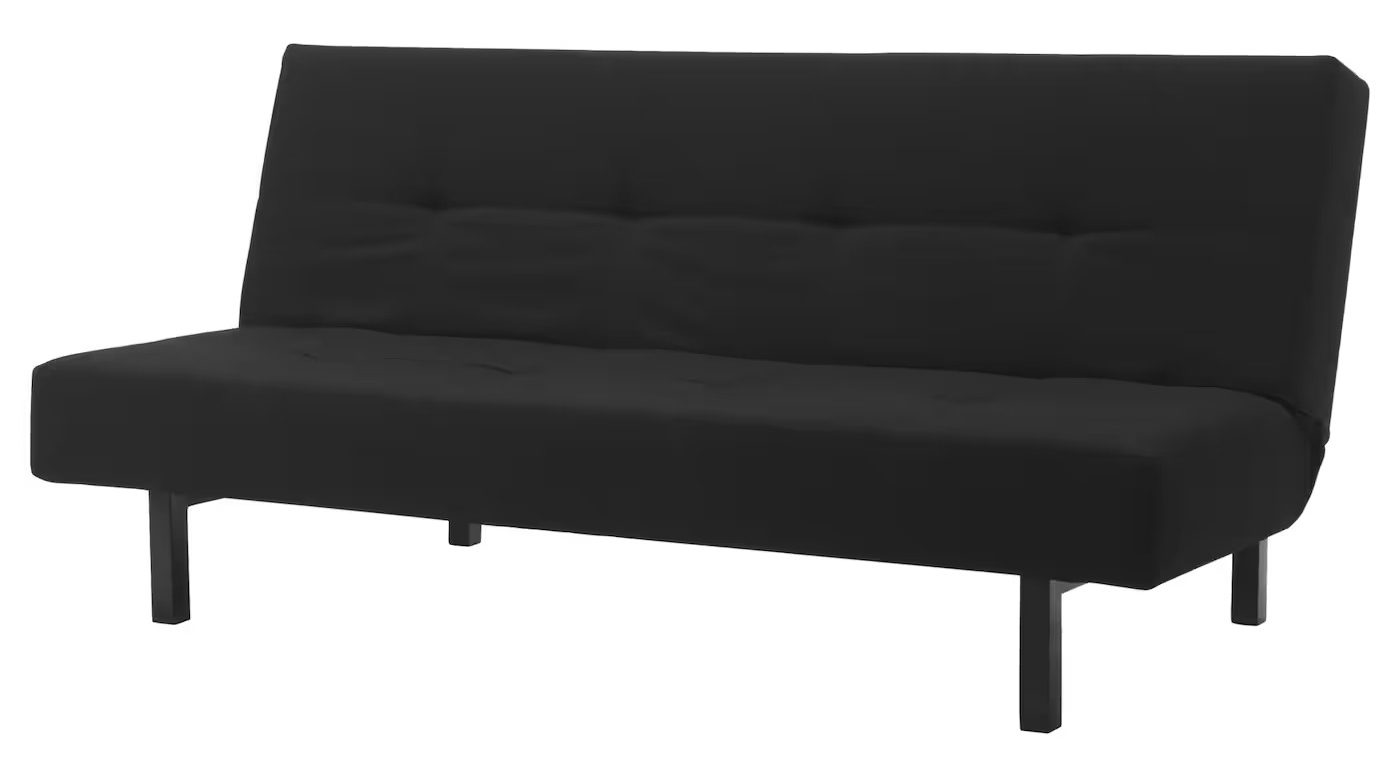 To purchase it, you have two options at your disposal. First, you can buy it through its official website and wait for it to be delivered to your home. Secondly, you can go directly to one of their physical stores and ask for its availability in stock. Its price is only $279.00.