Whether it's winter or not, thanks to stores like Costco and Target, home décor has taken a totally different approach. Now functionality goes hand in hand with elegance, resulting in all kinds of furniture that more than decorating a space, give you comfort and some kind of necessary function. As it is in this case with the new Niko Fire Table that you can buy from the Costco web portal anywhere in the United States.
In that sense, from Look At The Square (LATSQ) we realize that it is a piece of furniture that you can take advantage of throughout the year. In addition, with a highly functional and adaptable design, it has gained the acceptance of millions of users with excellent reviews and an impeccable track record, as well as its best-selling mattresses, dining sets and armchairs.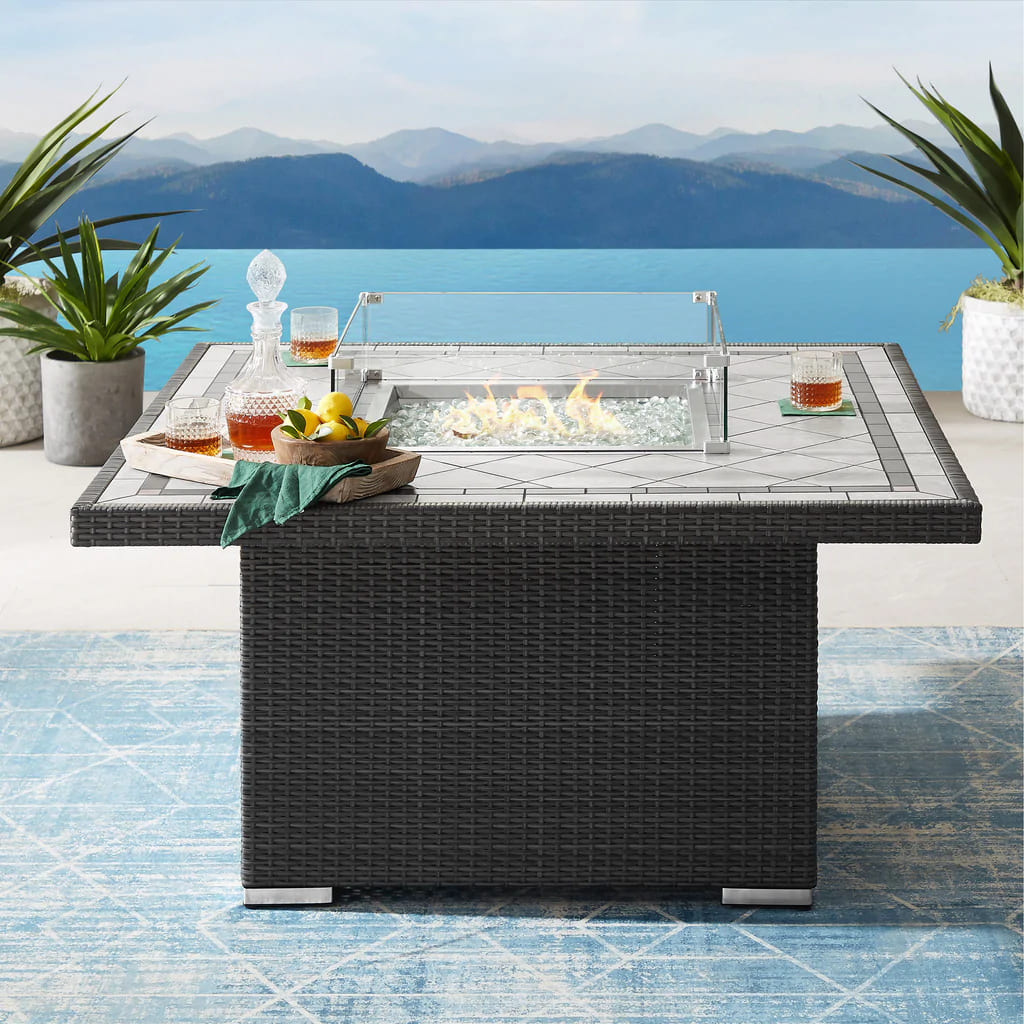 Costco Niko Fire Table
Outdoor gatherings are a way to connect with your family and loved ones, without having to spend a lot of money. Especially since you can do it from the patio of your house, enjoying good conversation and delicious meals on the Niko Fire Table. This is ideal product to keep heat in the environment, in a completely safe way.
Best of all, Costco's Niko Fire Table is an accessory that's easy to assemble and use whenever you want. For the classic style it has, it will serve to decorate the garden or terrace of your home. In addition, it is a product that does not require constant maintenance. It can be kept in good condition in a fairly simple way.
Ideal to decorate your patio
In any of its versions, this model of Costco fire table is perfect to decorate the outdoor space of a home. Not only for the design it has, but for the characteristic of the fire it has. It works with a high power of 50,000 BTU, without endangering you or the environment where you live. It remains stable and does not pollute.
In addition, the fire table has a wind protector made of high-quality glass. In this way, the flame of the table can always be kept in good condition, with the same power at all times. This way you can also avoid bad times when you have to turn it on.
Various accessories included
So that you can have the best possible experience, Costco offers its users this model of fire table with multiple additional facilities. For example, the base of the table is already assembled so you do not have to spend a lot of time busy with its installation. In addition, it can be secured on the surface with only 4 bolts bolted.
As for the complementary accessories it includes, this comes with natural gas converter, fire glass and burner tray cover. However, the liquid propane tank is not included.
Maintenance tips
Do not let the surface of the tiled table accumulate dust or dirt over time.
Keep the table fire insulated with the wind protector.
Clean the retractable rail frequently so you don't have problems accessing the propane tank.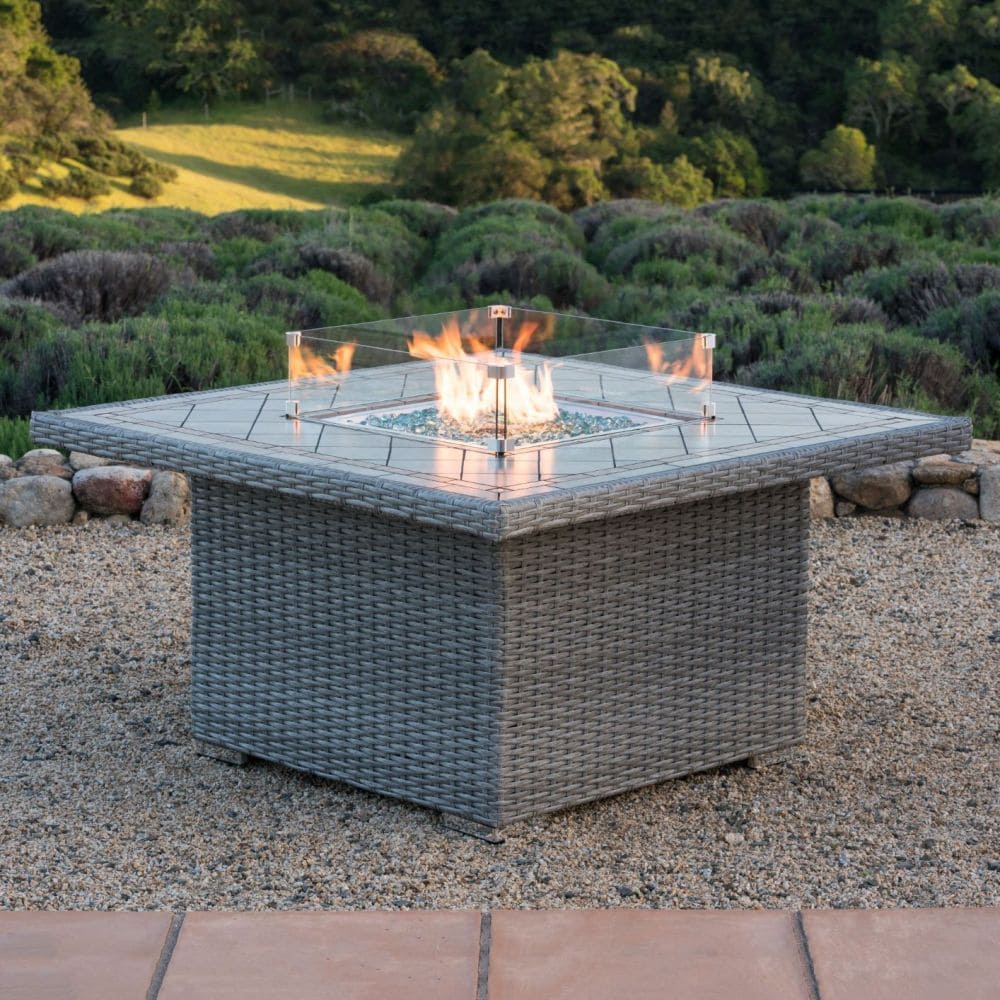 Costco Niko Fire Table Price
Currently, Costco's Niko Fire Table model is available on the official website. Just look in the Patio and Outdoor Furniture section to find it. This product costs $1,299.99, a cost that includes curbside delivery. The estimated shipping time usually takes between 2 to 3 weeks.