Seasonal allergies are more common than you think, and they affect especially by the changes in the air that occur when temperatures begin to vary and the flora begins to change. At least in the United States where climate changes are usually very marked, many come to suffer annually from this type of allergy.
However, at Look At The Square (LATSQ) we've found a fantastic option at Costco to make your spaces cleaner and more purified. The air in your home and office will be clean with a humidifier, preventing you and your family from developing any kind of respiratory illness.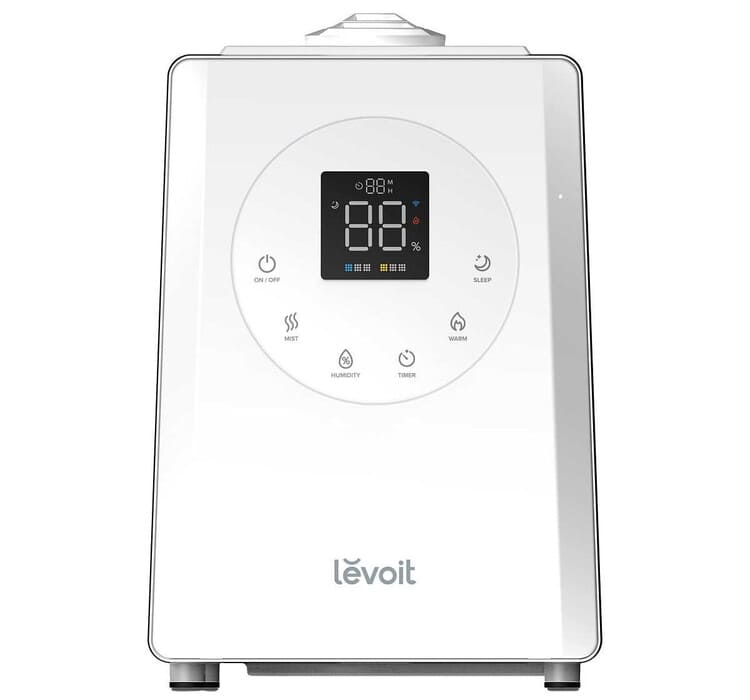 Costco Levoit Smart Hybrid Ultrasonic
It is a versatile, high-performance humidifier with a minimalist white design and a compact size. It serves to improve the air quality of large indoor spaces inside the home, with fast and efficient effects. Best of all, Costco's Levoit Smart Hybrid Ultrasonic models are quite easy to use, in its different integrated functions.
It is a device with a capacity superior to standard models. Especially because it is a hybrid humidifier that can produce cold and warm fog in a matter of seconds. You can make use of all its functions by remote control or voice assistant, since it is a versatile product. Both options offer similar performance.
While Costco's Levoit Smart Hybrid Ultrasonic is a wonderful home product, you have to know the rest of its features. In this way, you can make the most of the potential that this device has to offer. With that in mind, we'll tell you its key specifications below.
Intelligent control
One of the reasons why this product is so popular within the Costco catalog is because of the ease of use it has. Levoit Smart Hybrid Ultrasonic can be operated via the humidifier mobile app. This is free to download and is available for iOS and Android mobiles. It has a simple and fast interface, to use all the functions of the equipment.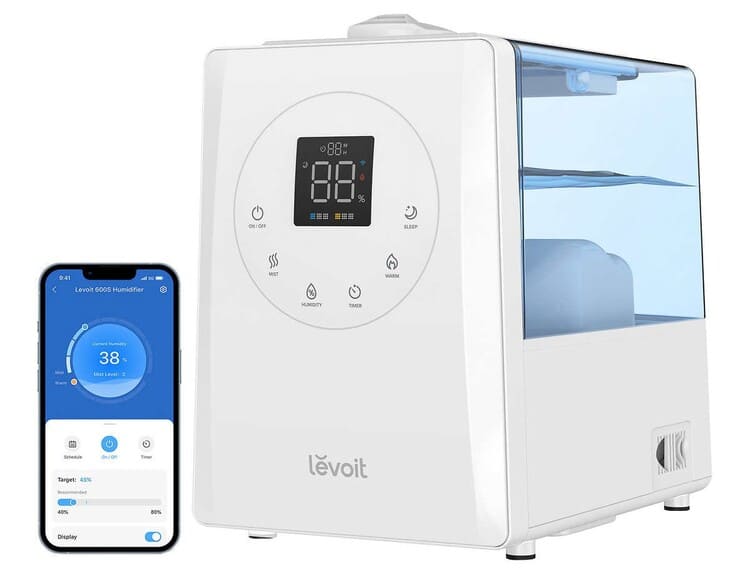 Wireless operation
In addition to intelligent control through the mobile app, this is a product that also works via voice command. Just connect it to Google Assistant or Alexa, as it supports both. So you can set it up and use it more easily, without having to move.
Sleep mode
You can program sleep mode so that the humidifier is automatically set at night. In this way, it will be able to maintain a stable and cold humidity level, dissipating all the heat from the air so that you are more comfortable. As a result, you will have the opportunity to sleep more peacefully inside your home.
Capacity
It is also necessary to mention that this is a product that has a fairly wide coverage area. It can cover up to 753 square feet inside the home, thanks to its tank with a capacity of 1.58 gallons. Thanks to this, you can use the humidifier for up to 50 hours, without the need to refill the integrated tank it has.
Dual fog
Among the main features of this device are its versatility and adaptability. It can produce hot and cold fog, depending on the weather or environment you are in. Therefore, it is a product that you can use throughout the year, no matter what season they are in. It serves both in winter and summer.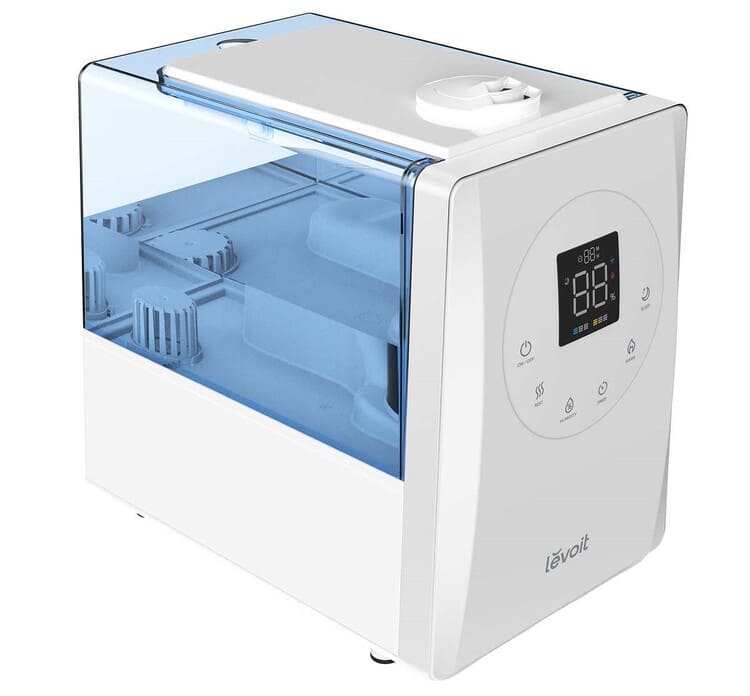 Measurement
By buying this product, you can install it in any space of your home. This is thanks to its dimensions, which are as follows.
Width: 7.7 inches
Depth: 11.6 inches
Height: 11.3 inches
Weight: 6 lbs
Costco Levoit Smart Hybrid Ultrasonic Price
The Costco ultrasonic humidifier is a product at a bargain price. It used to cost $89.99 and now it's worth $64.99.