A balanced diet is the basis for keeping your body healthy. Likewise, eating healthy is not excluding food groups, but giving priority to foods with better nutritional value. However, it does not mean that you cannot eat sweets or chocolates.
From Look At The Square (LATSQ) we invite you to try the delicious healthy desserts from Trader Joe's. These foods are free of gluten and lactose, so it is compatible with special diets. If you reside in the United States, the recommendation is that you can bet on a better diet. We know that it is a country where obesity and metabolic syndrome are pathologies that frequently occur, even in early stages of life.
Trader Joe's Semi – Sweet Chocolate Chips
Did you know you can buy baked goods at Trader Joe's? Such is the case with Sweet Chocolate Chips, it is a food that you can keep in the pantry and bake for any occasion. Also, it is a gluten-free and dairy-free product. At the same time, it is versatile, because you can use the contents to make cookies or chocolate bars.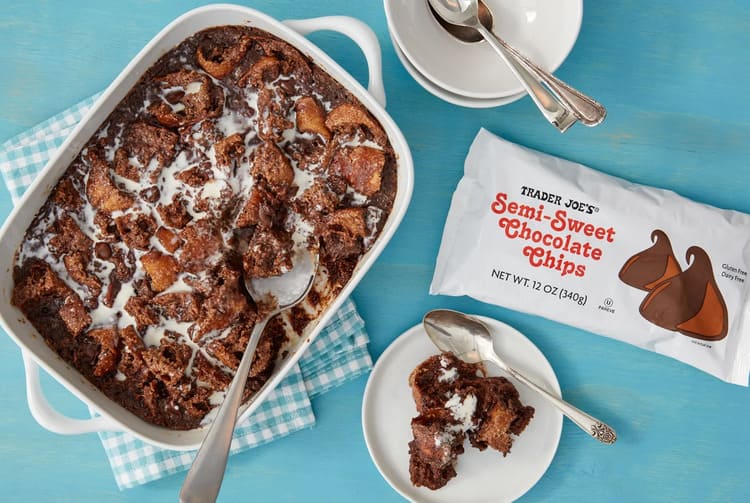 On the packaging they explain that you can combine it with other products from the healthy line and recreate exquisite desserts. The net content of the package is 340 grams, but one tablespoon, which represents 15 grams, has approximately 80 calories.
Other specifications of the nutritional table is that it has 4 grams of fat per tablespoon, 1 gram of fiber and 7 grams of sugar. Besides, it does not contain sodium. The ingredients are sugar cane, unsweetened chocolate, cocoa butter, vanilla and soy. The price of the packaging is $2.99.
Trader Joe's Semi – Sweet Chocolate Chunks
The Sweet Chocolate Chunks is made up of unsweetened chocolate, sugar cane, soy and vanilla extract. Also each package has 283 grams. It is important that you know that a tablespoon provides 80 calories.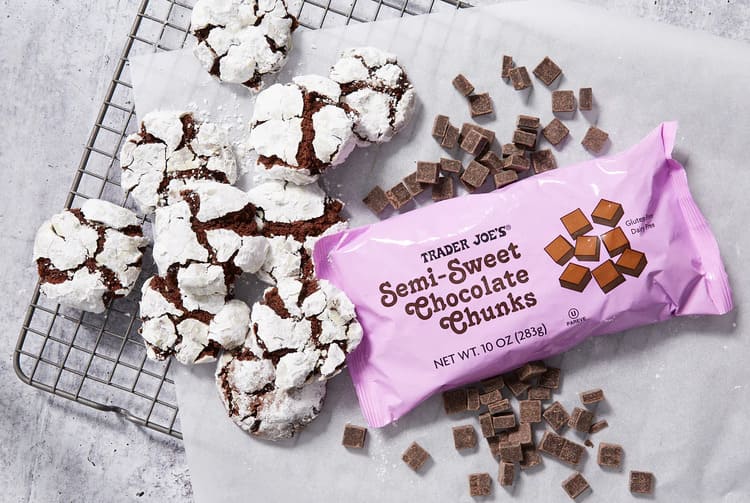 Next, within the nutritional information it contains 4.5 grams of fat, 5 milligrams of sodium, 6 grams of sugar, among others. You can easily incorporate these chocolate chunks into any sweet preparation, be it cake mix, cupcakes, and pancakes. Added to this, the chunks melt into the mix, not retaining their shape like chocolate chips. This is important, because the cookie will have more chocolate distributed in the dough.
Finally, if you like you can use them as appetizers and not just bake them. These chocolate chunks cost $2.99 ​​per package.
Trader Joe's Semi-Oat Chocolate Bars
Oatmeal is a superfood, part of the reason being that it lowers blood cholesterol levels and keeps you fuller for longer. Now, the combination of oats and chocolate, perfectly, in the form of a bar, is a practical and healthy dessert.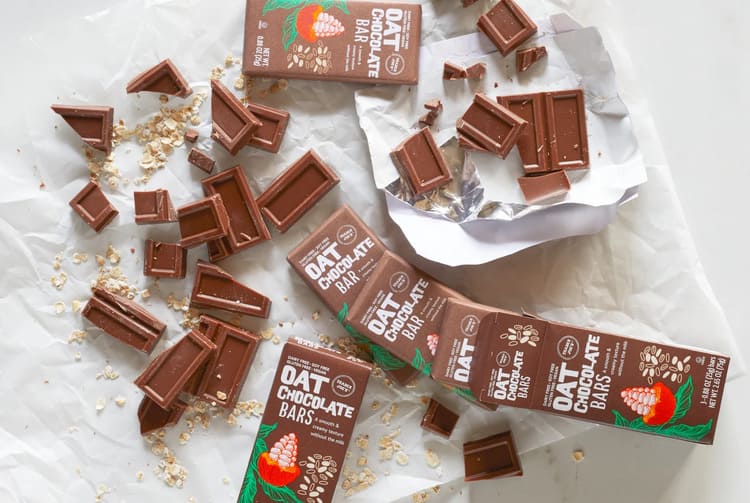 Sem Oat Chocolate Bars are oat-based bars to which cocoa butter, cane sugar and cocoa mass have been added. Best of all, it is a lactose and gluten free product.
For its part, each package has three bars inside. Each bar provides approximately 140 calories. Finally, the price of each package is $2.49.
Trader Joe's Semi – Vegan Mint & Chip Bon Bons
Do you like cold desserts? So Vegan Mint & Chip Bon Bons are a dessert that you can keep in the freezer and use as a snack. It is a chocolate covered with chocolate and inside a coconut cream. Also, you will taste a hint of mint.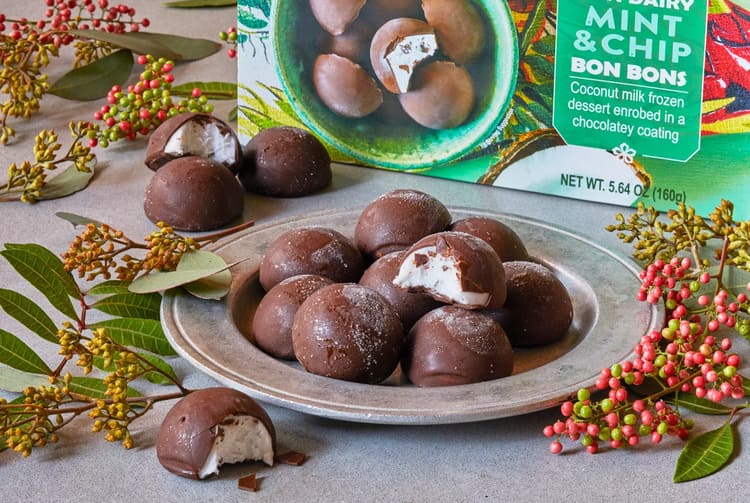 Of course, it is a dessert that does not have milk or gluten. The milk it contains is coconut, which is good for lowering cholesterol. Added to this, it is a vegan product. Each package contains 8 chocolates and provide a total of 580 calories, a single chocolate provides 70 calories. The price of this product is $4.49.