Did you know how much coffee makers reinvent themselves over the years? So as sad as it sounds, maybe your old coffee maker no longer compares to the new models that have been revolutionizing the world of home coffee in catalogs such as Amazon, Walmart, or Best Buy.  That's why the experts at Look At The Square (LATSQ) think it's time to make way for the new Hamilton Beach 49966 FlexBrew that has everyone on its head.
With functions beyond the conventional, it will give you delicious coffee, which will not make you want to go to a Starbucks ever again. And best of all, it remains at a price as accessible as expected from the company of Jeff Bezos and its section of appliances that make your day-to-day easier. So, let's see what it's all about: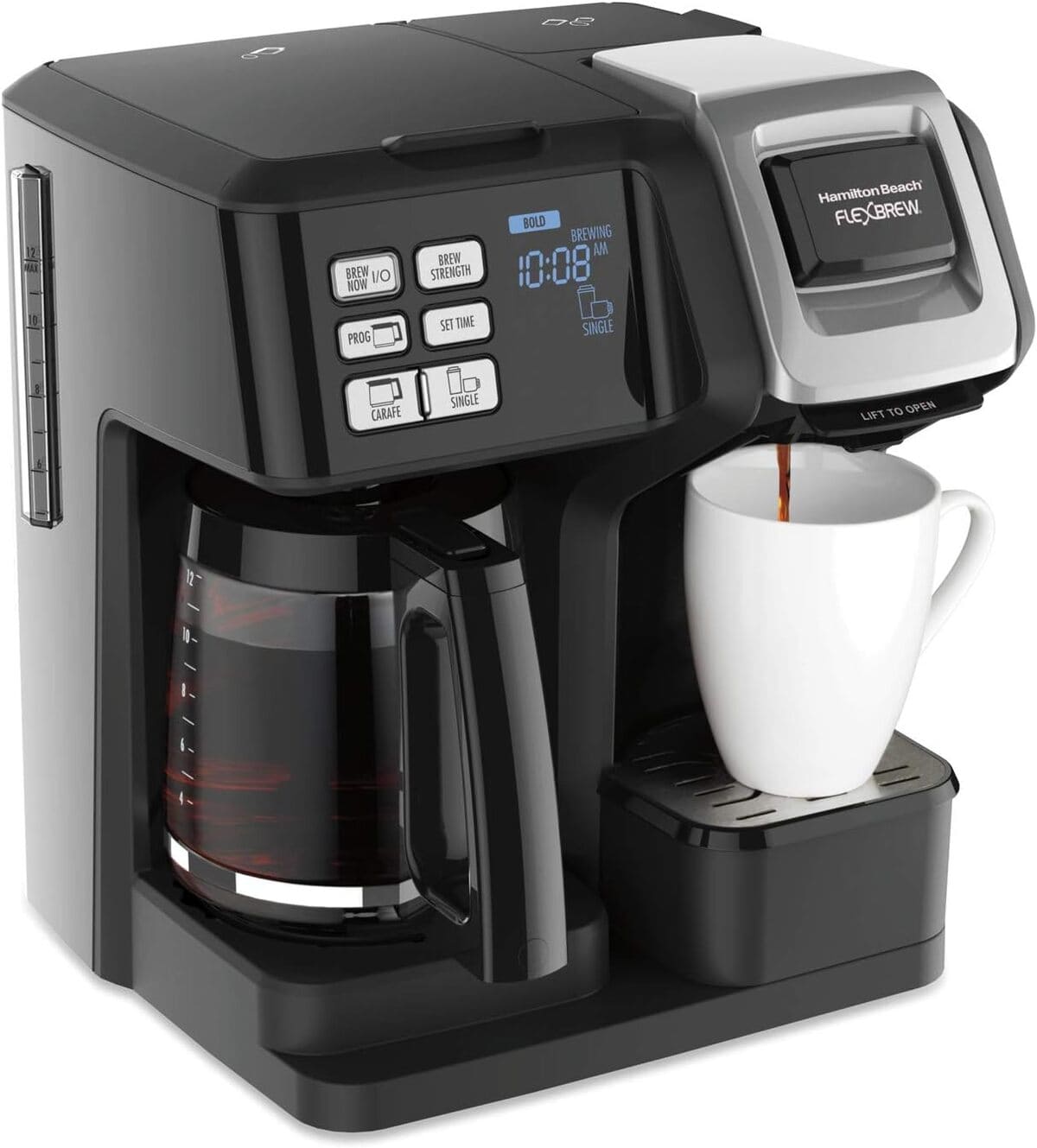 Amazon Hamilton Beach 49966 FlexBrew
To brew coffee quickly and accurately, there's no better option than Amazon's Hamilton Beach 49966 FlexBrew. This is a coffee maker that you can program any way you want. It is very easy to use and has a wide range of built-in functions. In this way, you can experiment with new flavors.
Amazon's Hamilton Beach 49966 FlexBrew model also stands out for its capacity and power. In particular, because you can prepare coffee for several people at the same time. If you live with others or receive frequent visitors, this can help you a lot. In addition, this is an appliance that does not take up much space in the home.
Coffee maker with multiple preparation options
This Amazon product is popular and in high demand for different reasons. Among them, we must highlight the varied preparation options it has. The coffee maker can work for a single serving or with 12 cups of pot. This way, you won't have to waste the capsules to prepare this drink the way you prefer.
In addition, the coffee maker has options to choose the strength of the preparation. You can choose between bold or regular so that the drink fits your tastes.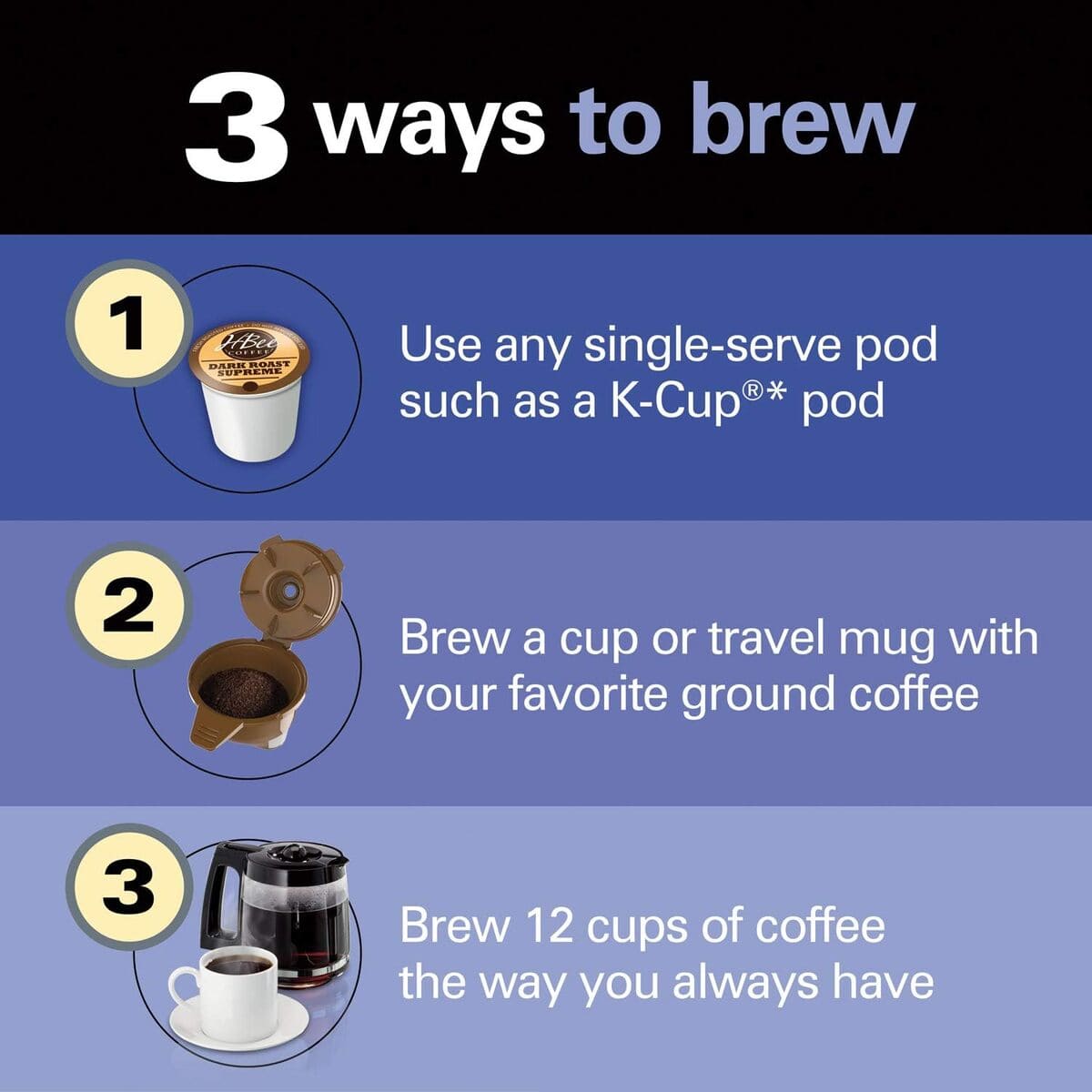 Programmable to fit your needs
It is also important to note that this modern coffee maker from Amazon has an integrated digital clock. Thanks to this, the appliance can be configured to work automatically. Coffee machine settings can be programmed 24 hours in advance.
This is a feature that can come in handy, especially when you don't spend much time at home. It will allow you to arrive and enjoy a hot drink without having to wait or make a lot of effort.
Most important details of the coffee machine
It has an automatic pause function for you to remove the jar during the dripping process.
It has a 2-hour cycle to keep the drink warm. This function allows the coffee maker to turn off automatically.
This product has an adjustable footrest that can be adapted to cups of any size.
It is an easy to clean appliance that can be kept free of obstructions without many problems.
It does not take up much space, since its measurements are as follows: 11.4 x 12.2 x 13-7 inches. In addition, its weight is only 6.37 pounds.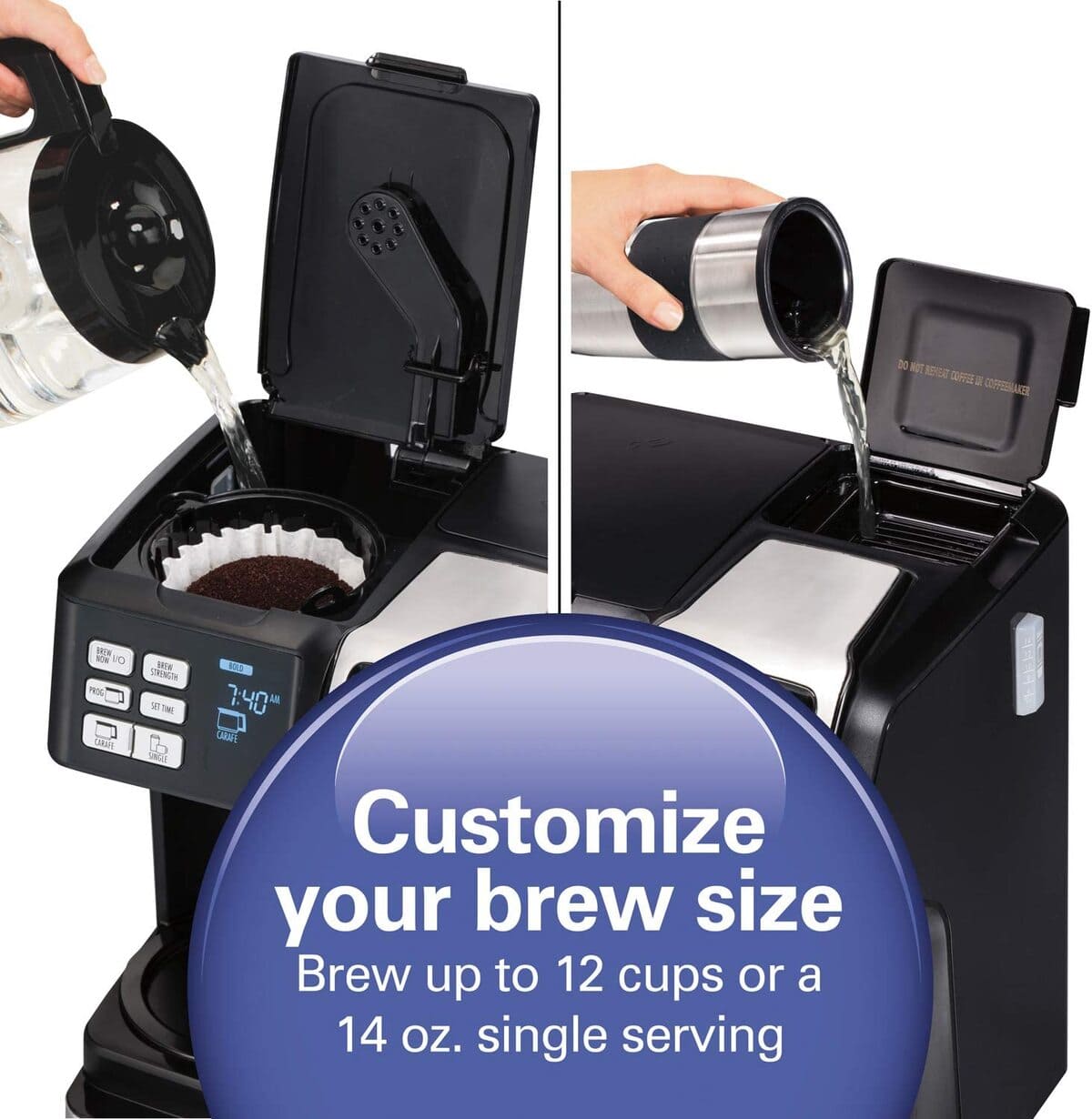 Amazon Hamilton Beach 49966 FlexBrew price
Do you want to buy the Hamilton Beach 49966 FlexBrew model for your home? You can easily do this from Amazon's official website. This product is available within the Kitchen and Dining section. It has an affordable price of $67.36 and has multiple options for fast and secure shipping.